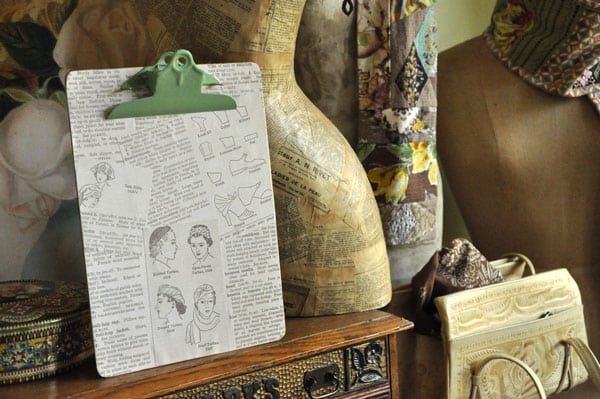 Do you love our vintage images, but are unsure what to do with them? Well, here is an idea for you! Add some pizzazz to your office supply by decoupaging your brown, boring clipboard. For this project we used pages from The Language of Fashion Dictionary eBook. The Dictionary is full of amazing fashion related images. For our clipboard we used a combination of definitions and images, creating a fun layered effect. You can print out the pages on a simple cream cardstock, or try a fun decorative paper.
I discovered The Language of Fashion Dictionary during my research of Mary Brooks Picken, who wrote this tome. The dictionary covers 8000 words in "The Language of Fashion" words associated primarily with wearing apparel and accessories and whatever goes into the making of them. The dictionary is a fabulous reference for anyone interested in fashion, especially vintage and historical fashion. The best part is that the book has hundreds of illustrations that you can pull out to use for paper projects, like this clipboard. The dictionary is so comprehensive that we had to divide it into two sections, A-M and N-Z for you to be able to download as an eBook!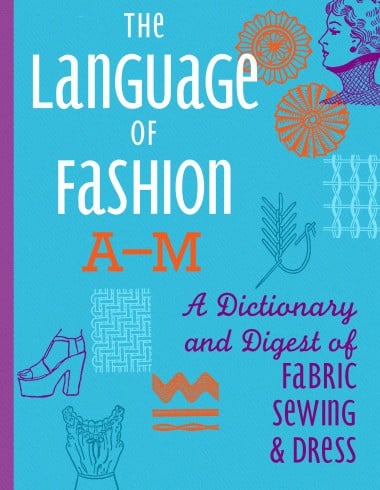 Materials:
1 Clipboard
Decorative paper
Scissors
Paintbrush
Paint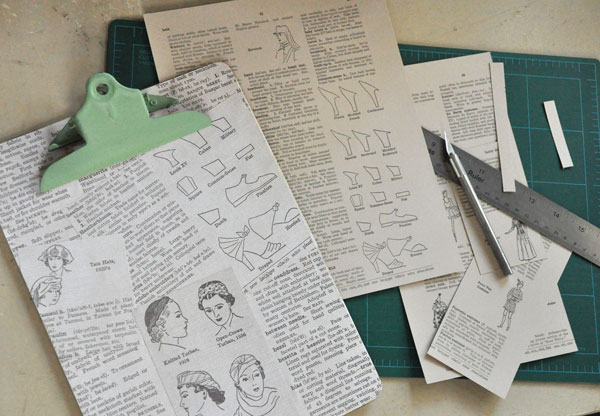 1. Begin by propping open the clip so it is out of the way while you work. An easy way to do this is to press down on the clip to open it, and thread a twistie tie through the holes to secure it. Don't close the clip until you are finished with your decoupage work and the board is completely dry.
2. Cut out your paper and dry fit your designs. For this clipboard we layered the paper to create a custom look. Deciding on your finished design before you start will help you avoid mistakes during the Mod Podge process.
3. Apply a thin coat of Mod Podge to your clipboard. Place your paper images onto the clipboard. Carefully smooth the paper out from the middle, to get rid of any air bubbles. As you start to layer the paper, apply a thin coat of Mod Podge to the back of each new layer.
4. When your design is finished, apply a coat of Mod Podge to the whole clipboard. When this dries, apply a second coat.
5. When the second coat is fully dry, take off the twistie tie from the clip. Put a scrap piece of paper under the clip. Use your paintbrush and chosen paint to paint the silver clip. Let dry fully.
Enjoy!