Everyone has a button box or remembers grandma's. My friend Martha shared the fun she remembers organizing and playing with her grandmother's buttons: the colors, the shapes, and sizes, each one unique. Do you long for ideas and inspiration to craft with your vintage button stash, or maybe just want to learn more about the buttons in your box? Allow me to assist!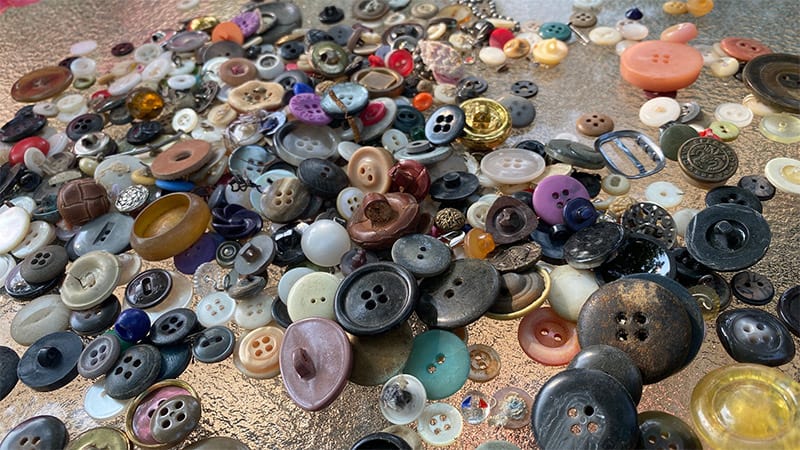 How about finding some of the joy in your box of buttons or a jar full you purchase at an estate sale? Here was my recent experience. I recently bought three bags of buttons for a dollar each at the Torch Artisans Guild Quilt Show, held at the community center in the charming town of Alden, Michigan. The show was so inspiring. I will share more about that in a future post. For now, let's focus on my three bags of buttons.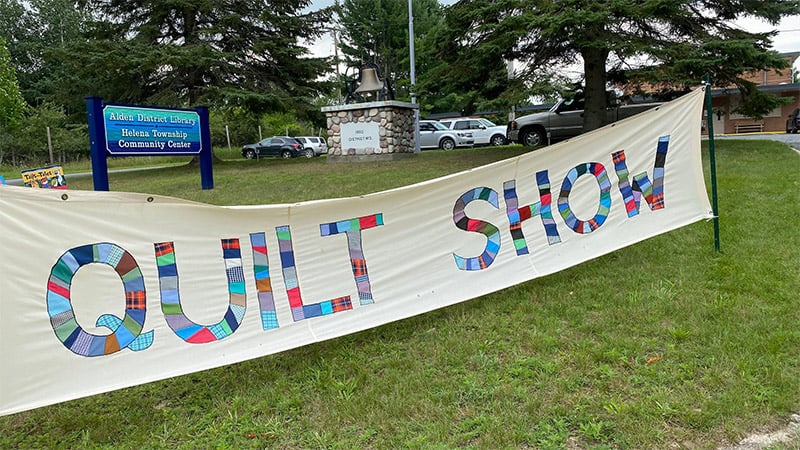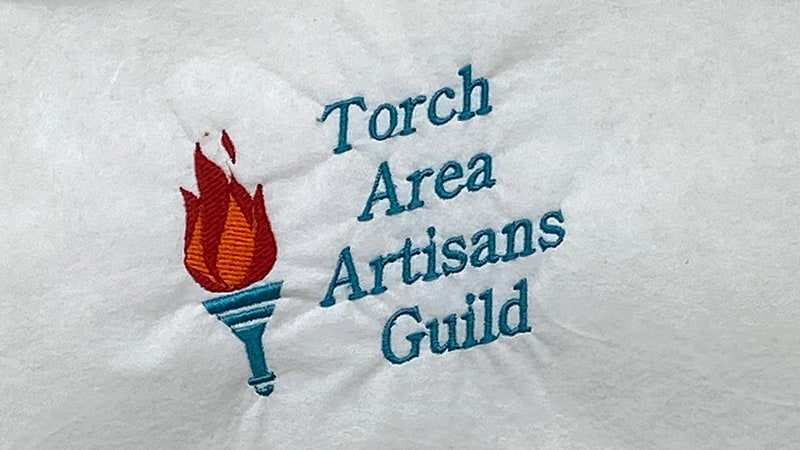 I divided the pearls out first, each one unique in modeling of the nacre, the iridescent quality or pearlescent. To learn more about the history of the pearl buttons, check this blog post out. In my Facebook Live this week, I will talk more about Pearl buttons and the three methods I use to tell them from their plastic look-alikes. So join my Vintage Made Modern Facebook Group to tune in  Friday at 1:00 PM Central. As you can see, many of these need to be cleaned and the thread removed, but I do have some gems here, even one dyed pink! These little treasures are each one of a kind, and although billions exist, they are no longer produced with the level of craftsmanship you will find in vintage buttons.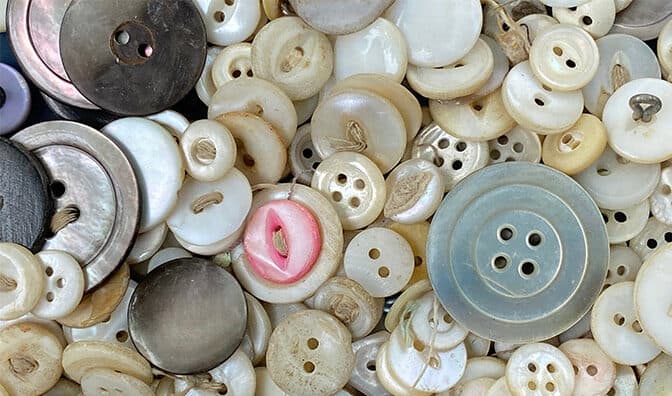 Next, I reviewed all the plastic-colored buttons and organized a pile of my favorites, including some Bakelite examples and this wonderful anchor button. I imagine it may have traveled the world on a sailor's suit! Each button has a story to tell. Not only how, why and for what it was made, but also the stories of who wore the button. There is so much we can learn from these gems.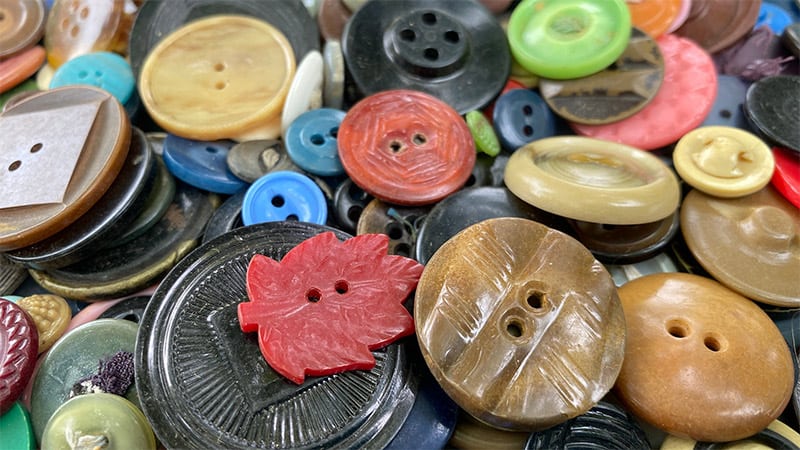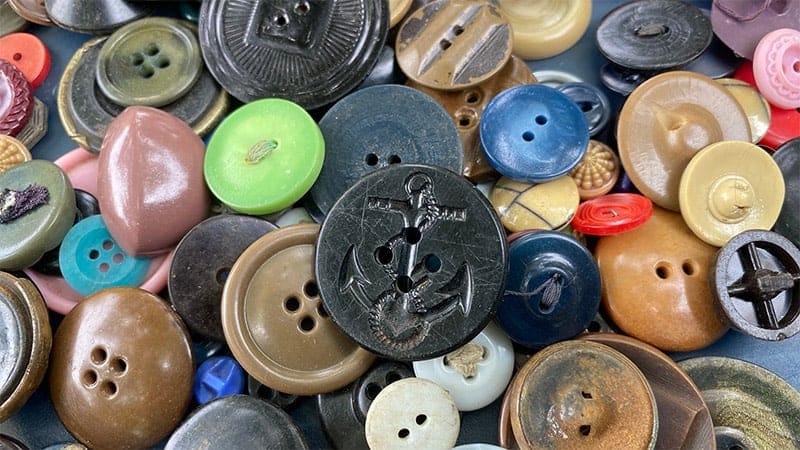 I created a DIY course on pearl buttons, so if you enjoyed this post and want to learn more about buttons and ideas for your collection, you can sign up on my waitlist to be notified when I reopen the course. If you want some instant ideas for crafting with your pearl buttons, check out my Buttonware book, which is available as a PDF on amybarickman.com or can be ordered in print through Amazon via this link. 
I just received word that the Torch Artisan's Guild has invited me to speak at their meeting on August 31st, so it looks like I will be heading back Up North later this month. I will be presenting SEW VINTAGE at the meeting. If you are interested in learning more about my presentations and event schedule, follow this link. I will be at KC Makers Studio and Fabrics August 21st for a book and Fabriflair® Pop-up event. If you are local to Kansas City I hope you will stop[ by for a visit to this wondeful new shop in Mission on Johnson Drive!  If you have any questions, email me at amyb@amybarickman.com.
Button Ware: the art of making creative adornments and embellishments eBook
This is an instant PDF Download. An 80 page colorful collection, filled with 90 gorgeous photos and 33 inspiring projects (with numerous variations). You will find unique designs from leading artisans. With easy-to-follow illustrations and detailed photography, learn how to create necklaces, bracelets, pendants and rings, as well as ideas for embellishing apparel.
Get inspired with Amy!
Receive this free PDF tag art as a gift when you join.
Subscribe to my newsletter and get weekly inspiration, project ideas, and learn the history of handmade. I will share what's new in my latest blog posts, and let you know when you can join me live on Facebook.
Note this post contains affiliate links.