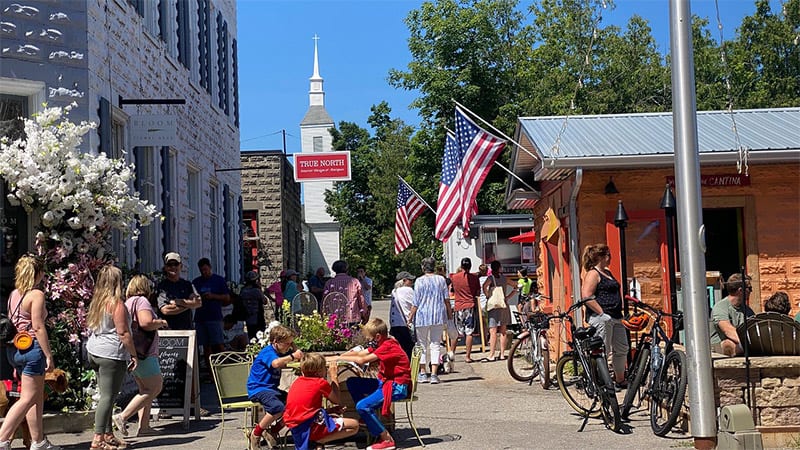 I met C.J. many years back at the Petoskey Antique Show. If you missed my post about that show, see it here. True North offers wonderful vintage textiles, as well as a curated collection of decorator fabrics with timeless style. Here are some photos from the shop and textiles. This log cabin quilt was absolutely gorgeous!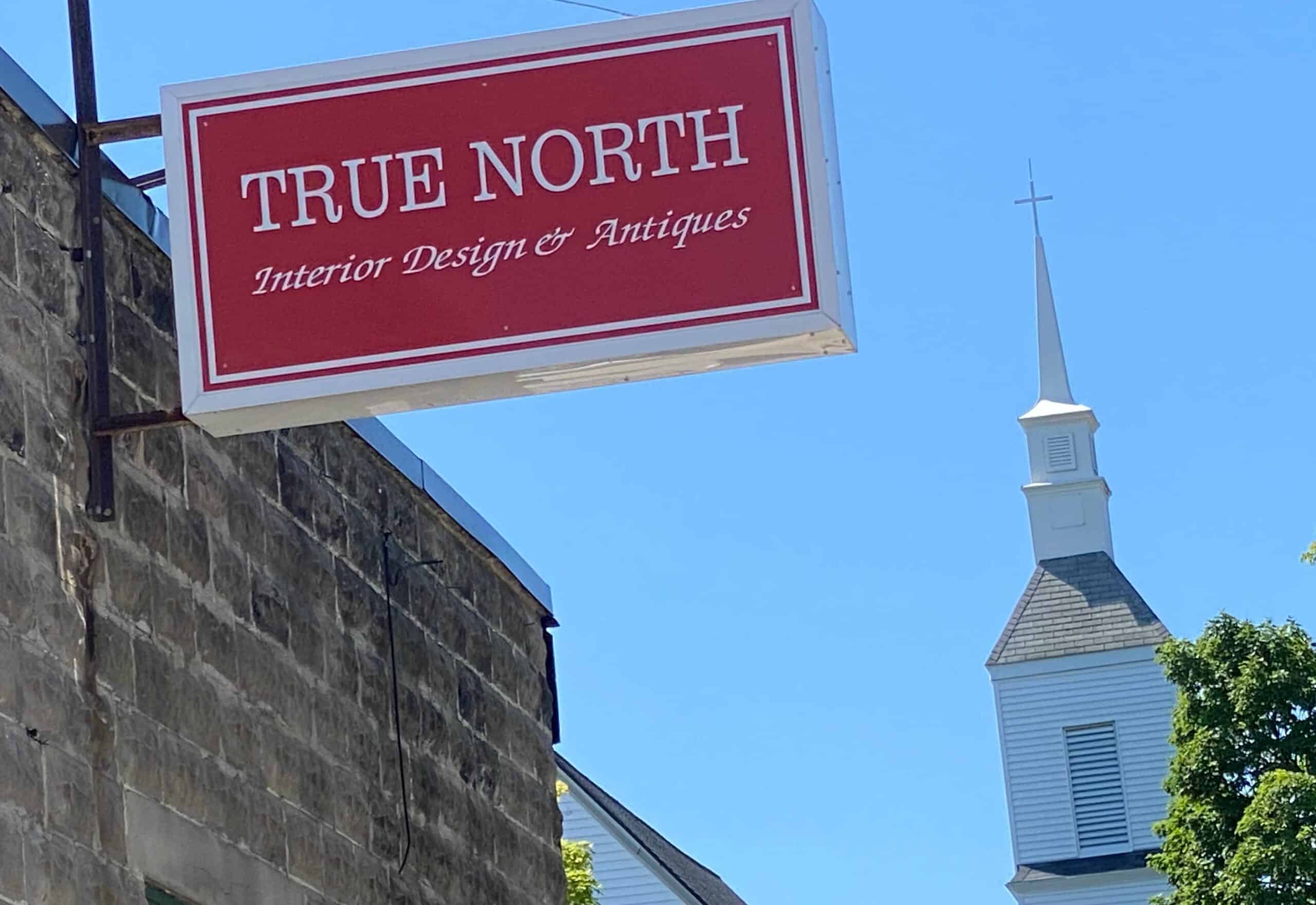 To see the images larger, click on them below.
Another shop Up North that is carrying my book is Mindy Draper's Grace of Alden. Alden is a darling town on the shores of beautiful Torch Lake. This store recently opened in one of Alden's buildings which dates back to the 1880's. My Modern Notions essay in the July chapter of Vintage Notions mentions Higgins General Store, another early building on the street. It has been a tradition in our family to get ice cream at Higgin's at least once a summer. YUM!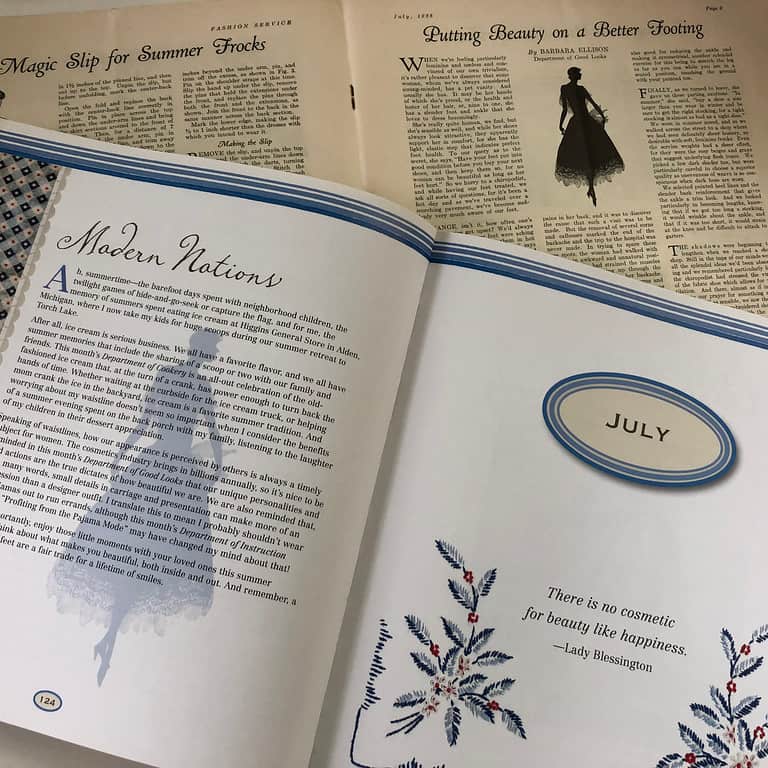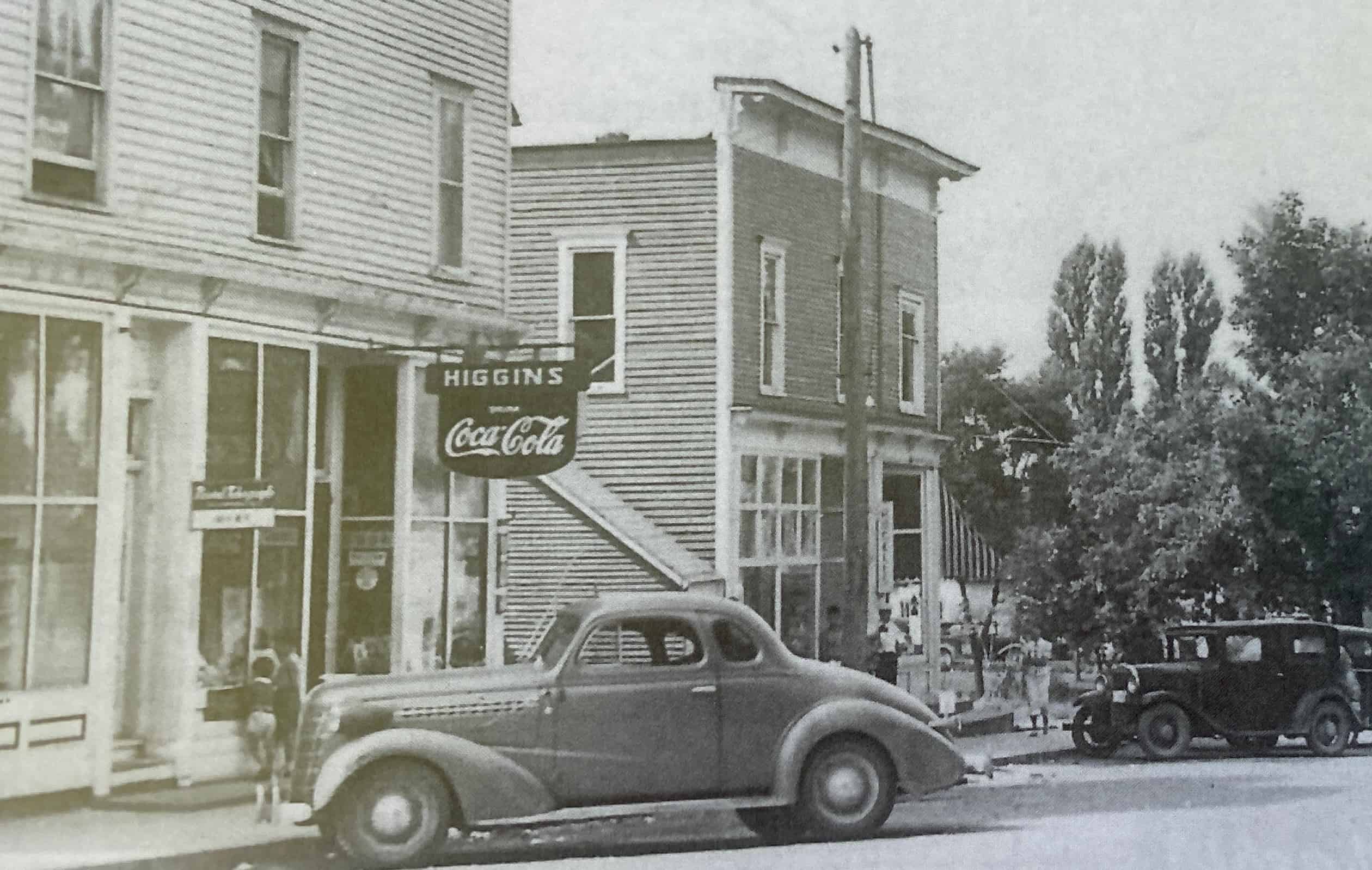 This is an image in the book Torch Lake: The History of WAS-WAH-GO-NING by Mary Kay & Edward McDuffie.
"After all, ice cream is serious business"
Higgin's is an "Alden original" with a building that was built in the 1800's. It was a tradition with my family to get ice cream at Higgin's at least once a summer. Unfortunately the store closed last year after over a hundred years in business. There is hope! Word on the street is the new owner wants to resurrect this wonderful piece of Alden's past. I have my fingers crossed as I miss their giant ice cream cones that I mention in Vintage Notions.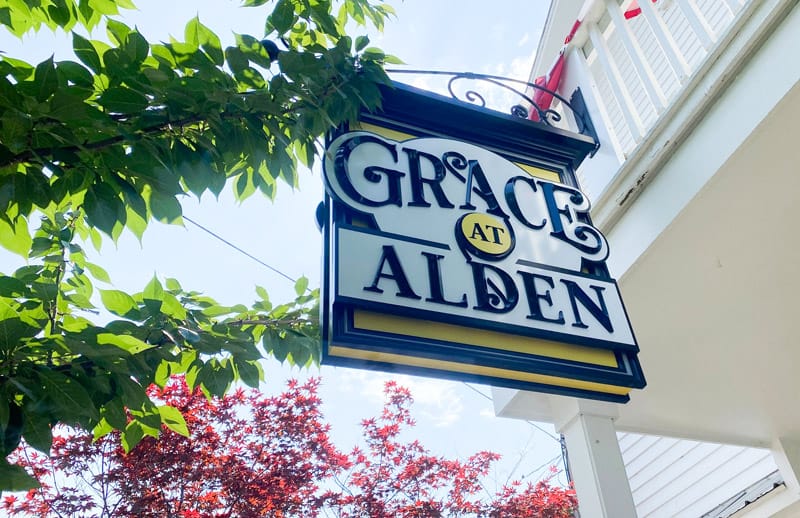 Another store with vintage treasures in Alden is The Pear Tree Gallery & Boutique. Jan Schilling's shop is one of the featured stores on this Shop Hop flyer for the area.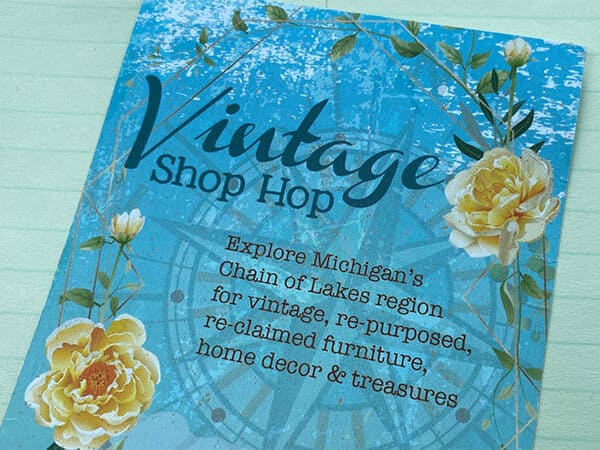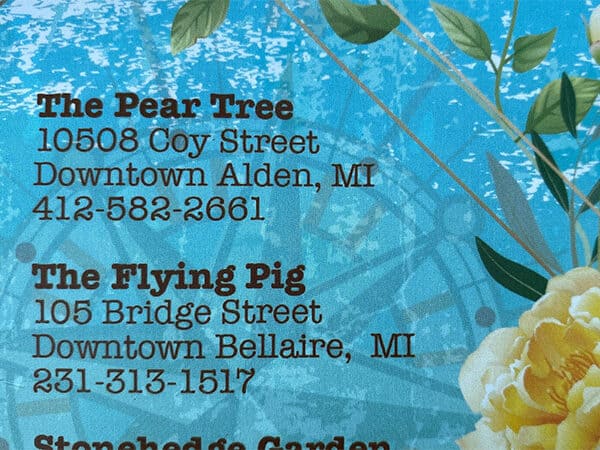 I also love a visit to The Flying Pig, another great shop for treasure hunting, in Bellaire and also plan to stop for a beer at the popular, Short's Brewery, in this neighboring town. The other shops listed are on my "to-do" list! Stay tuned for my updates both here on my blog, and over on my Facebook Vintage Made Modern Group! Also, Instagram is another spot to follow along!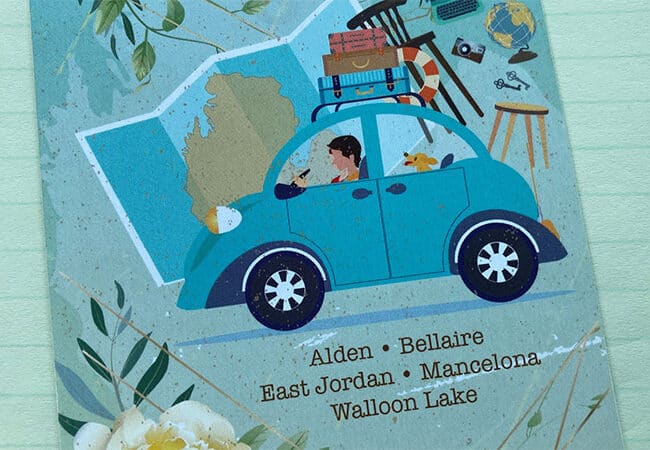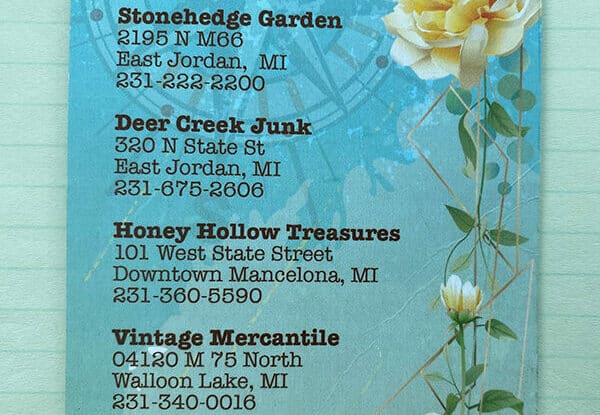 For more inspiration, see the vintage textiles that I feature in the July Chapter of Vintage Notions in Episode 8 of my Vintage Made Modern Series on YouTube.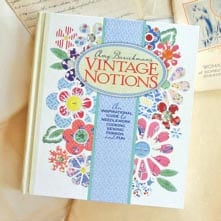 Vintage Notions
Vintage Notions is the culmination of a personal journey that started twenty years ago when I began collecting rare sewing and needle art books, vintage home arts magazines, and cookbooks. I reached a pivotal point in my collecting when I came across the work and wisdom of Mary Brooks Picken. Click the link to learn more.
Get inspired with Amy!
Receive this free PDF tag art as a gift when you join.
Subscribe to my newsletter and get weekly inspiration, project ideas, and learn the history of handmade. I will share what's new in my latest blog posts, and let you know when you can join me live on Facebook.
Note this post contains affiliate links.