Thinking of all new graduates out there reminded me of the Woman's Institute and the articles I have featured in my Vintage Notions Monthly publications. The May issues featured 1920s vintage fashion for the graduates. It is so fascinating to learn about all the details of fashion from 100 years ago. If you are interested in seeing more of the articles, you can find the May issues in my shop. Here are the links to Issue 5 and Issue 17, which are featured below.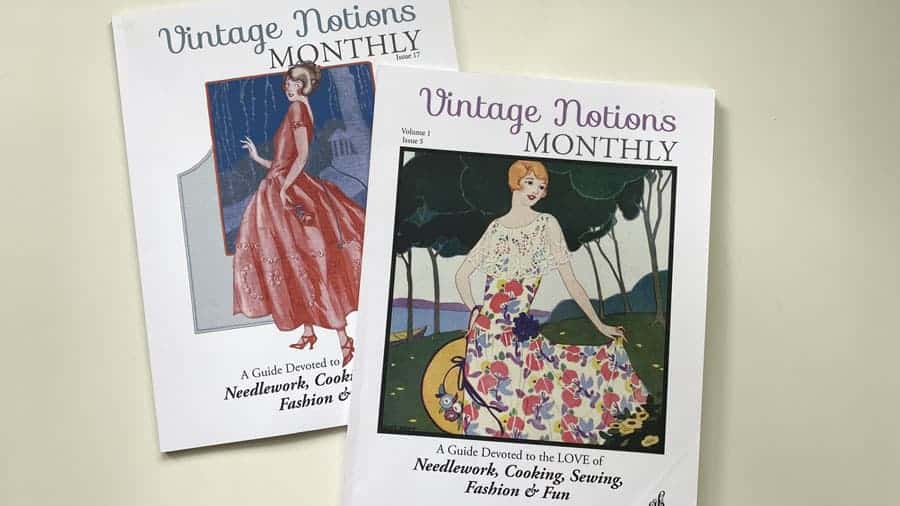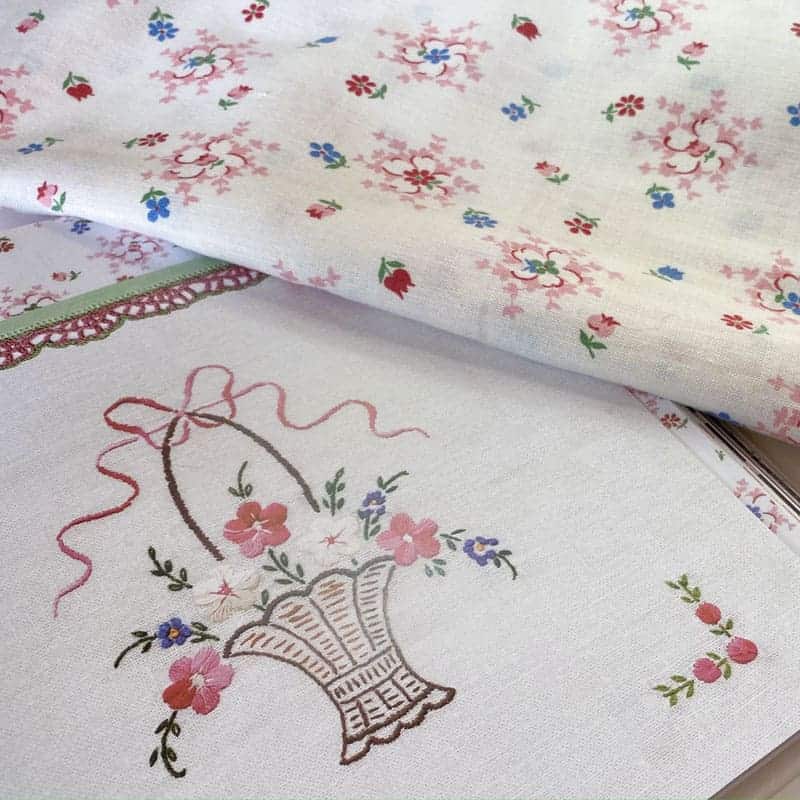 I shared the original dresser scarf found in the summer chapter of my Vintage Notions book. The scarf featured beautiful embroidery of flowers in a basket and was paired with a feedsack fabric coordinated nicely with the scarf. You can find these textiles featured on one of the pockets inside of the Vintage Notions book.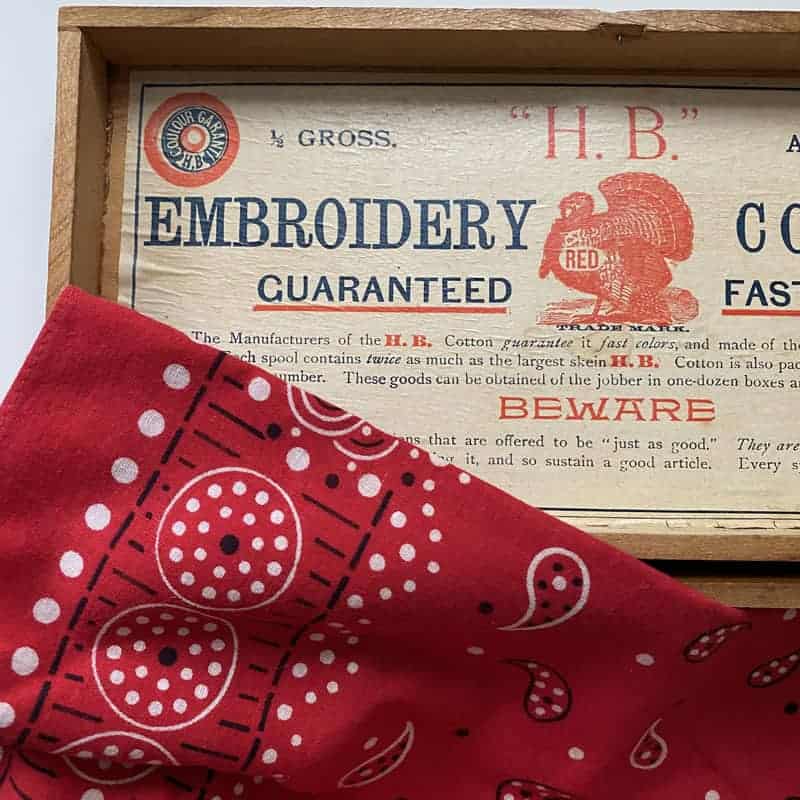 Here are a couple of new treasures I share in my video. I believe the box displayed  embroidery floss. The turkey definitely caught my eye, but despite the image, the term "Turkey Red" has nothing to do with the animal. It actually refers to the area where it was developed. It originated in India or Turkey and was brought to Europe in the 1740s.
You can also see in the image above another bandana I recently added to my collection. They are so classic in design and style.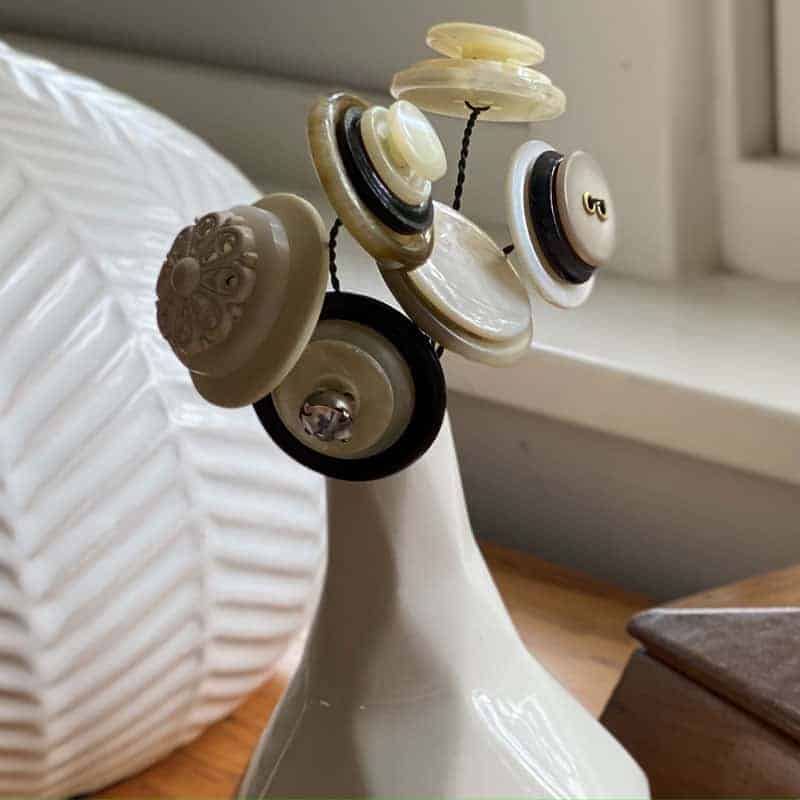 As always, if you need creative ideas for your button stash, I am happy to help. Here is a closer look a button bouquet Donna created. You can find ideas like this and many other projects for buttons in my book Button Ware. I have an eBook available for purchase in my shop, but you can also find the printed version on my Amazon store.
Get inspired with Amy!
Receive this free PDF tag art as a gift when you join.