I love quilts and I love fashion! Those two passions converged for me at a young age thanks to my mom (see me at age 8 in my jacket made from a vintage quilt). Many of you know I grew up with my mom's business inspiring me to launch my own business (I started in high school with my teddy bear business and then post-college with Indygo Junction). Before. bears there was Bertha's Bed, my mom's partnership with her good friend, Peggy. They took antique quilts and made them into pillows, jackets, and vests.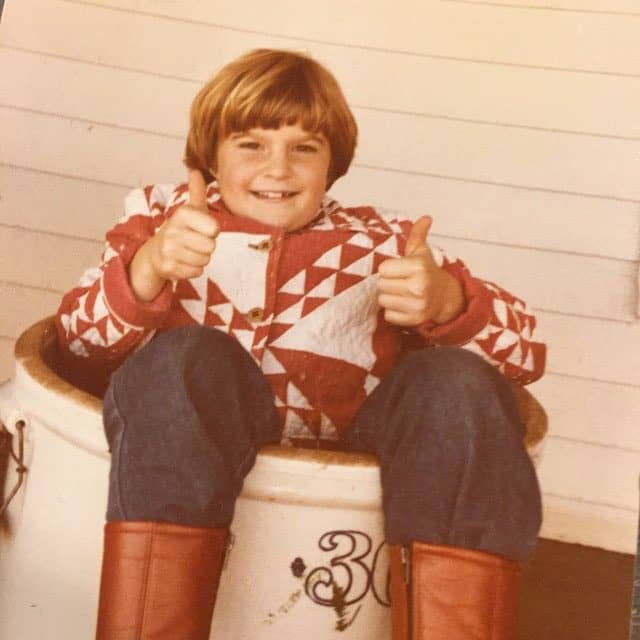 Sometimes I would use leftover pieces from the quilts to make teddy bears and that is really where I got my start in pattern making. Later my mom opened a retail craft store to teach teddy bear making that grew into a gift and clothing store, Donna's. 
Here's an article from the Des Moines Register dated 1976 that my mom's business partner Peggy recently sent me.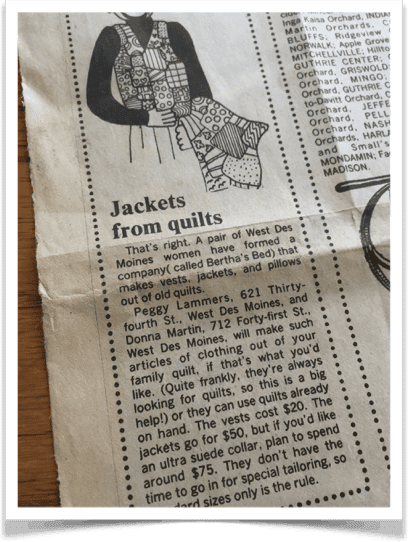 With the resurgence of quilts in fashion recently, it seemed like the perfect time for Donna to make me another quilted jacket. In my live last Friday she shared her thoughts on "cutter" quilts in my collection (red and blue pictured), as well as this Grandmother's Flower Garden design featuring feed sacks that my great grandmother actualy made.  If you were not able to tune in live on Facebook, you can watch the replay of the video below on my YouTube channel. Keep in mind I do giveaways during the live event so tune in for a chance to WIN! Join my Vintage Made Modern Facebook Group to watch live.
Here is another look at some of the quilts I shared on the Facebook live. Stay tuned to my newsletter to see what Donna creates for me!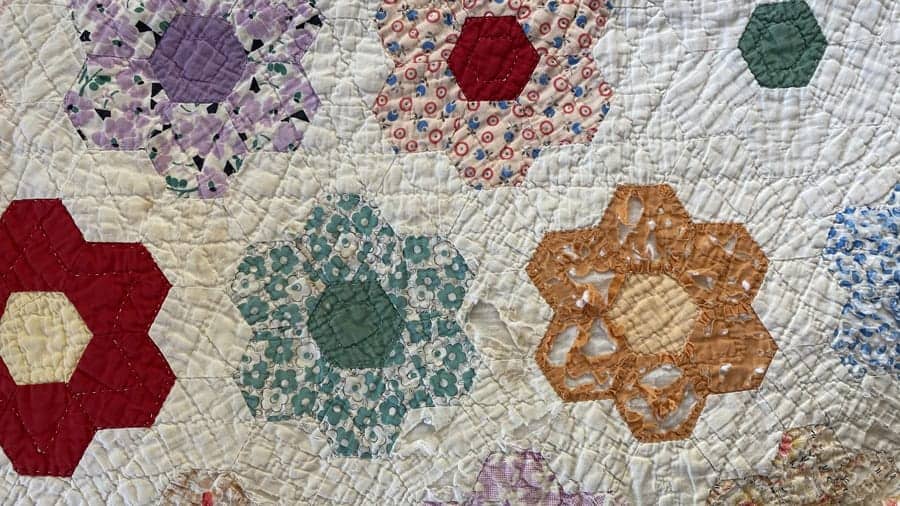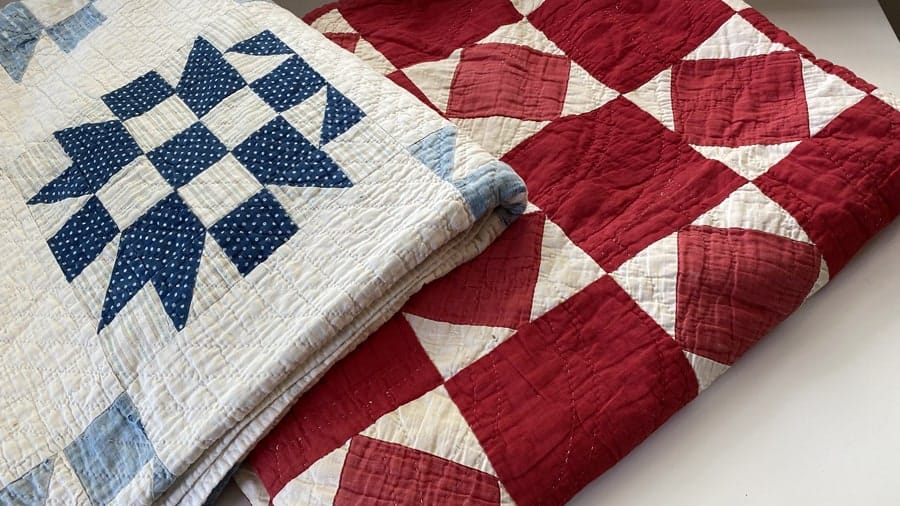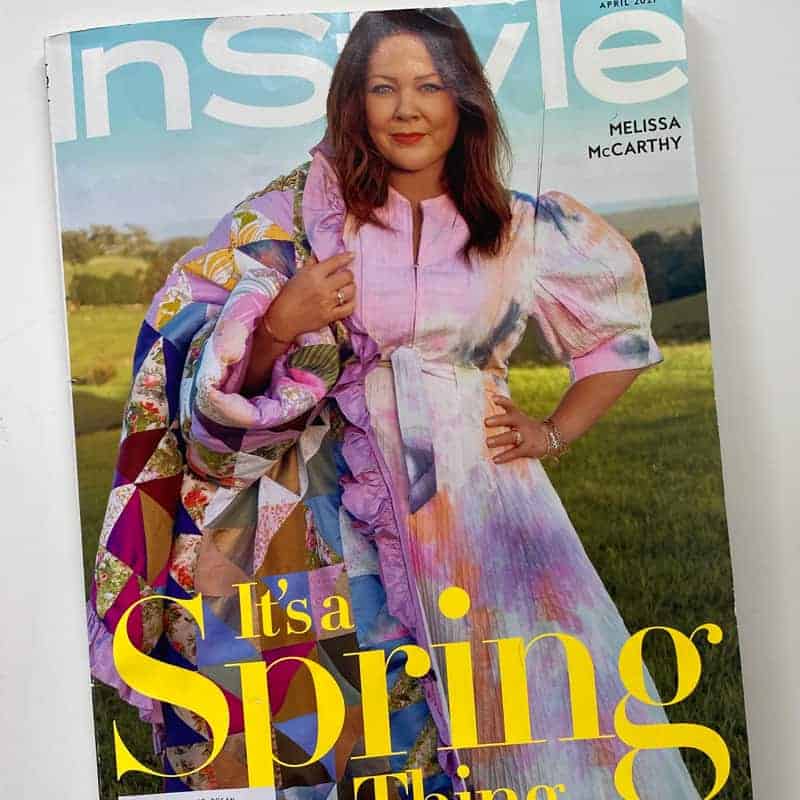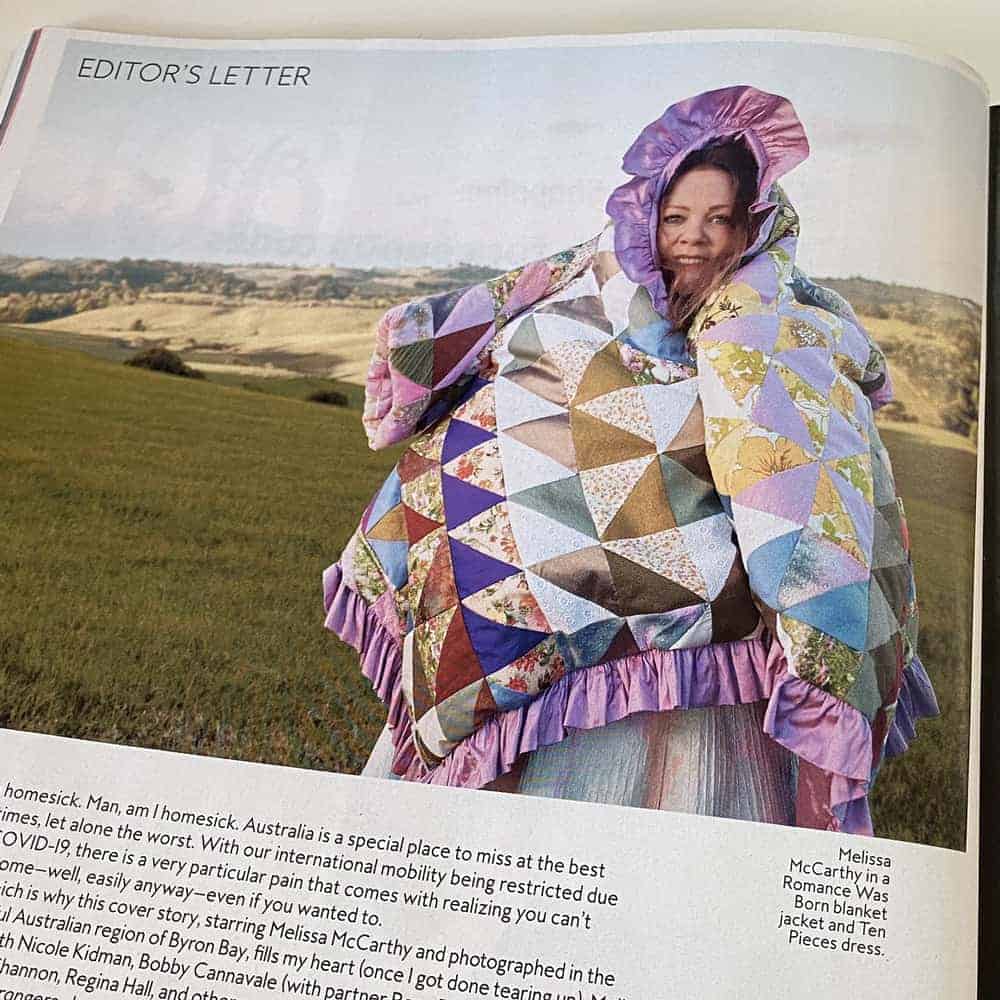 Check out the April 2021 edition of Instyle Magazine featuring Melissa McCarthy in a "Romance was Born" patchwork quilted blanket jacket. The jacket was handcrafted from scraps from their collection.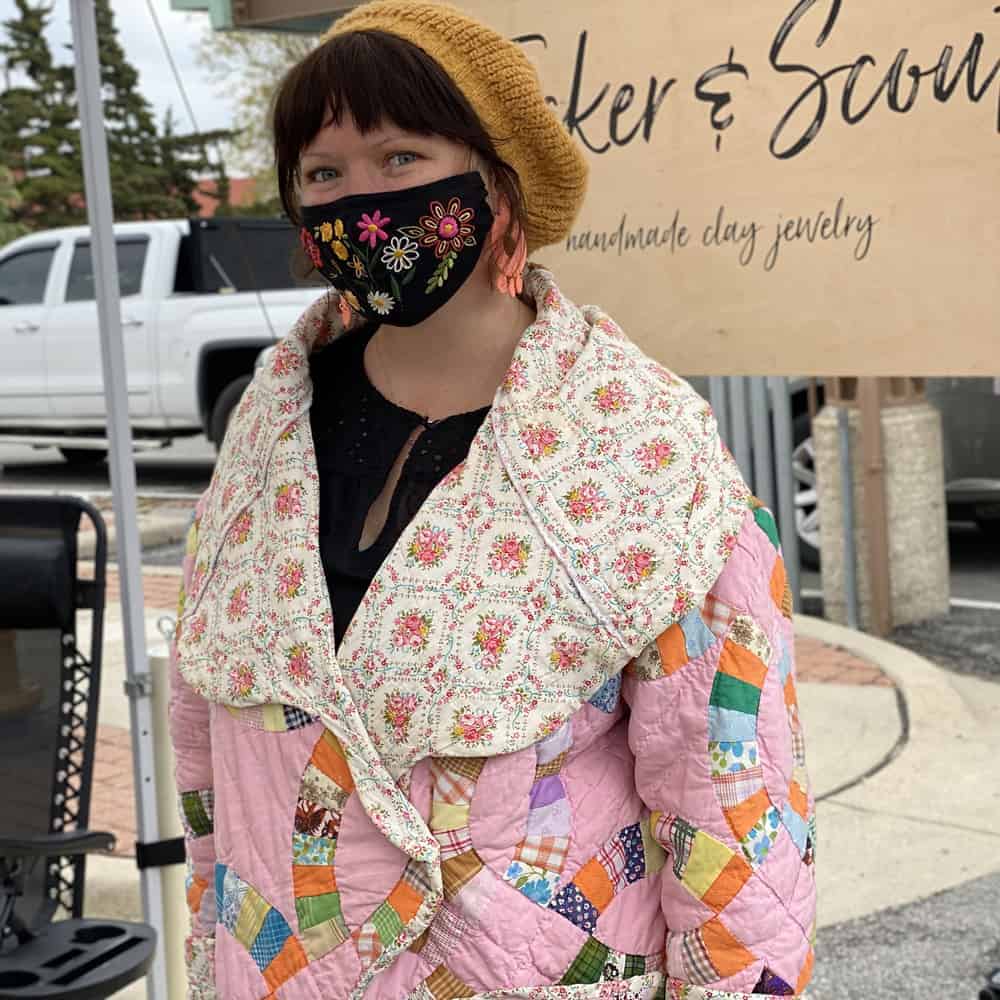 A few weeks back at Kansas City's premier handmade fair, The Strawberry Swing, I met Melissa of Tucker and Scout handmade clay jewelry wearing a quilt that has been reimagined and upcycled into a coat by Elisabeth of Loon & Co and had to get a photo. Loved this coat and her embroidered mask too! I love the unique garments that can be created from quilts—whether new or upcycled from quilts in our collections.
Start A Book Club
Another thing mentioned in the live stream was starting a book club using my book Vintage Notions. Here is a link to my Book Club page where you can find guides on how to use the book for your gatherings. It can be a great "domestic devotional" to enjoy with friends month by month.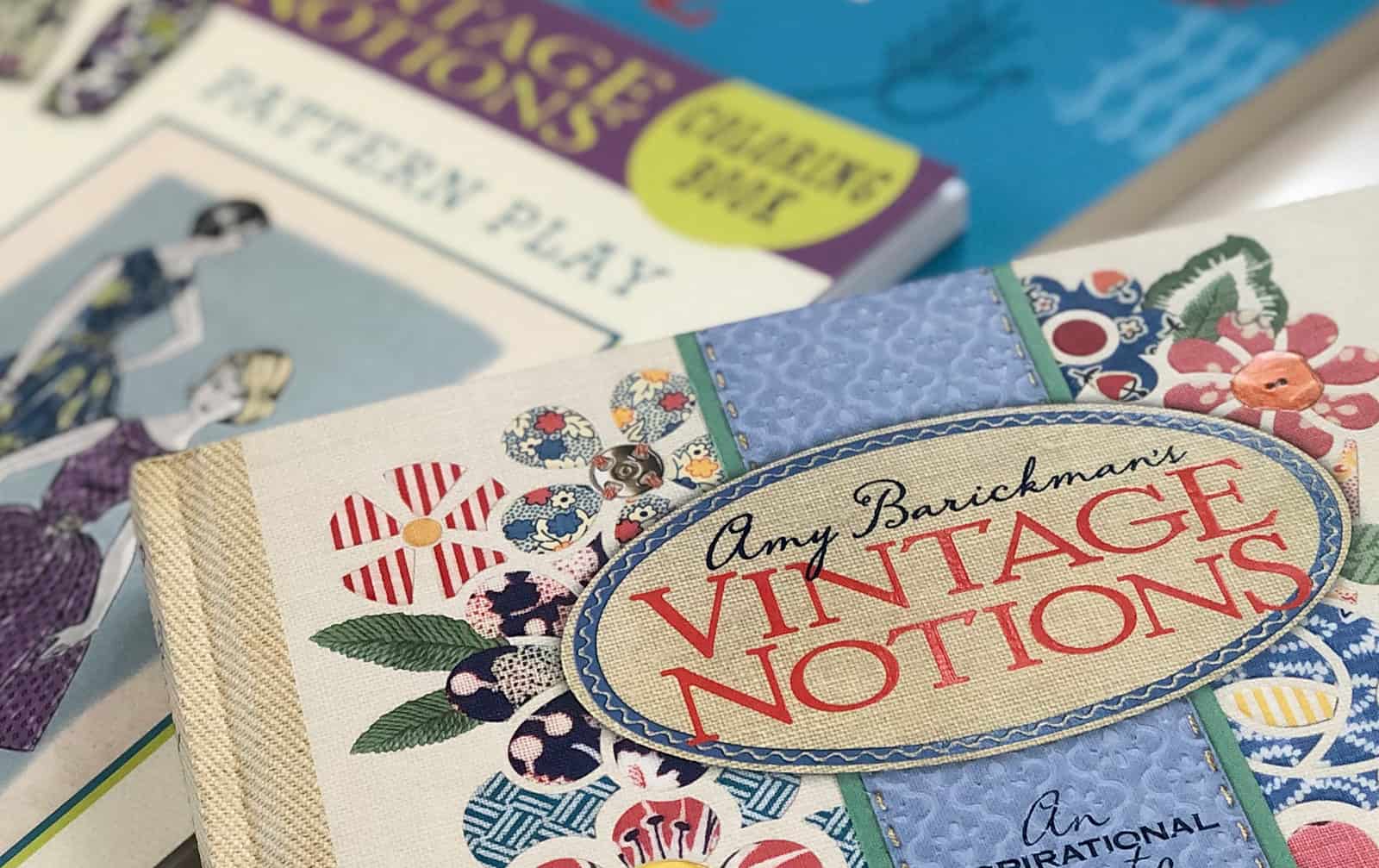 Get inspired with Amy!
Receive this free PDF tag art as a gift when you join.