February is National Embroidery Month!
The tenth episode of Vintage Made Modern features stitched samplers. I also share some of the free embroidery patterns and stitch tutorials.
Crosstitch Samplers
In this episode, I  share with you some of my favorite vintage cross stitch samplers including this quote "To love and be loved is the greatest joy on earth." See close-ups of the motifs below.  Read an excerpt from the Vintage Notions book in this blog post on crosstitch.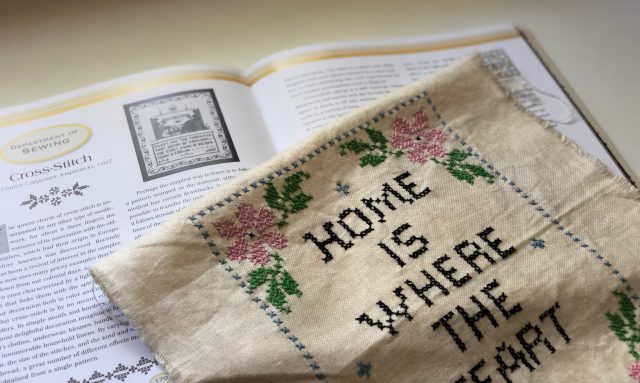 The SEW-IT Book is a great resource for teaching children how to sew. In this episode, I talked about the samplers that are shown in the book as well as quite a few other children's crafts. The article "A Sampler" features a darling verse: When I was young and in my Prime, You see how well I spent my time, And by my sampler you may see, What care my parents took of me. This book makes a wonderful Christmas gift for anyone who loves to sew and wants to share that love.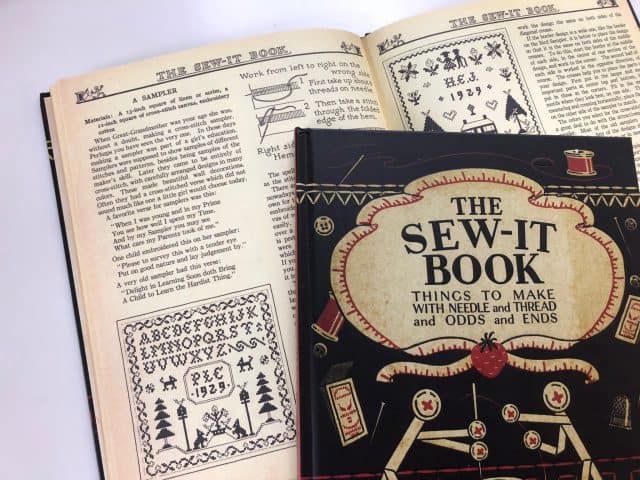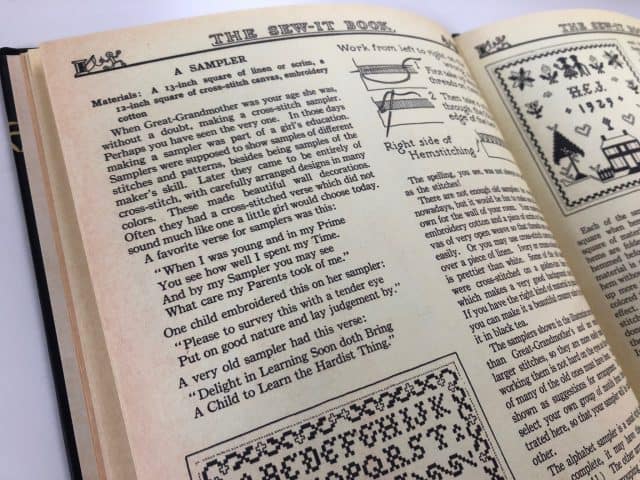 Our Video Series That Teaches Embroidery
In this video, I show you two of the free embroidery patterns and tutorials that are part of our Youtube Crossroads Embroidery Series including the stem stitch and the cross stitch. All of these embroideries are sized for standard dish towels. It's a perfect time of year to stitch these up for gifts. See all the stitches we teach and projects featured in the embroidery series!
If you want to watch more of my Vintage Made Modern videos visit our Amy Barickman Youtube Channel and be sure to subscribe to keep up to date on all our videos. We also post pattern review videos, tutorials, fabric unboxings and more.
More Embroidery Inspiration
A Stitch In Time With Mother Goose Embroidery Book
Vintage Made Modern – Folk Art Motifs Book: 400 Designs To Hand Embroider
Land That I Love Book: Customize & Embroider Projects For Your State
Indygo Junction's Alphabet Applique Book
Stitched Style Embroidery Book