Have you ever thought about that old standby, the tomato pincushion? This favorite sewing notion – one of the first tools any new sewist receives when they start sewing – was actually developed during the Tudor period in England. Pins and needles were highly valued items at the time and decorative pincushions, including the tomato, with strawberry emery companion, kept sewing tools safe.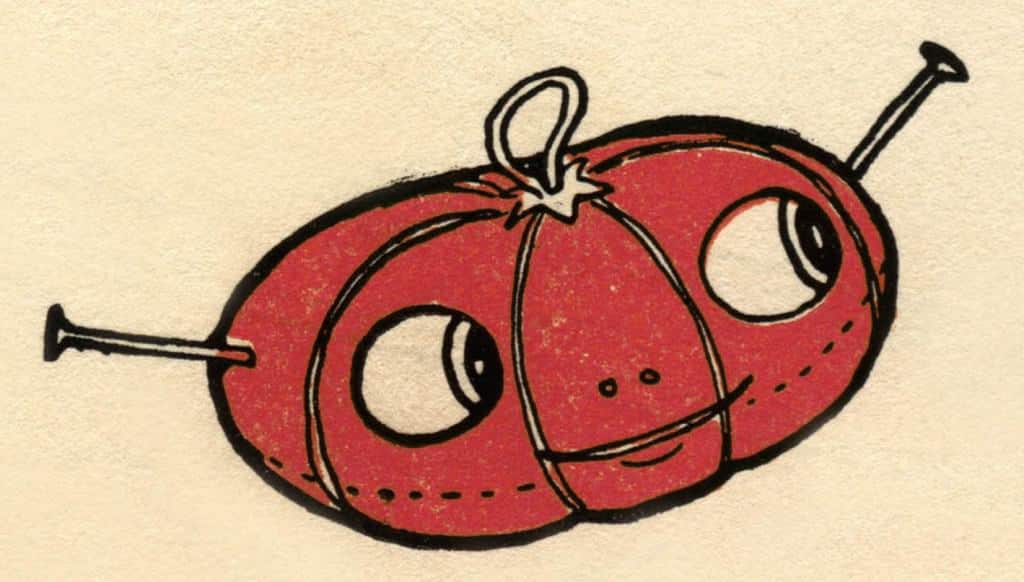 While the tomato pincushion was first made in the 15th century, it really became popular during by 19th century Victorians. A good-luck custom at the time was to place a tomato on the mantle of a new home to guarantee prosperity and repel evil spirits. If it wasn't tomato season? Place a tomato pincushion on the mantle for the same effect – and as a place to store pins.
I love collecting vintage tomato pincushions – as you can see I have a whole jar full of different sizes and styles. I also keep an eye out for vintage sewing art that features pincushions the image at the top of the post is from a great vintage sewing book called Thimblefriends, written by Mary Frances. Thimblefriends tells the adventures of a basket of sewing tools – including Tommy the tomato pincushion! We loved Tommy so much that we created a fun printable notecard that you can see below and download. See more free images from Thimblefriends here! To download this free image, be sure to click on the image first to see the full size image. Then right click (Mac: control+click) and save to your computer desktop or a folder of your choice. This process will ensure you get the best quality of the image.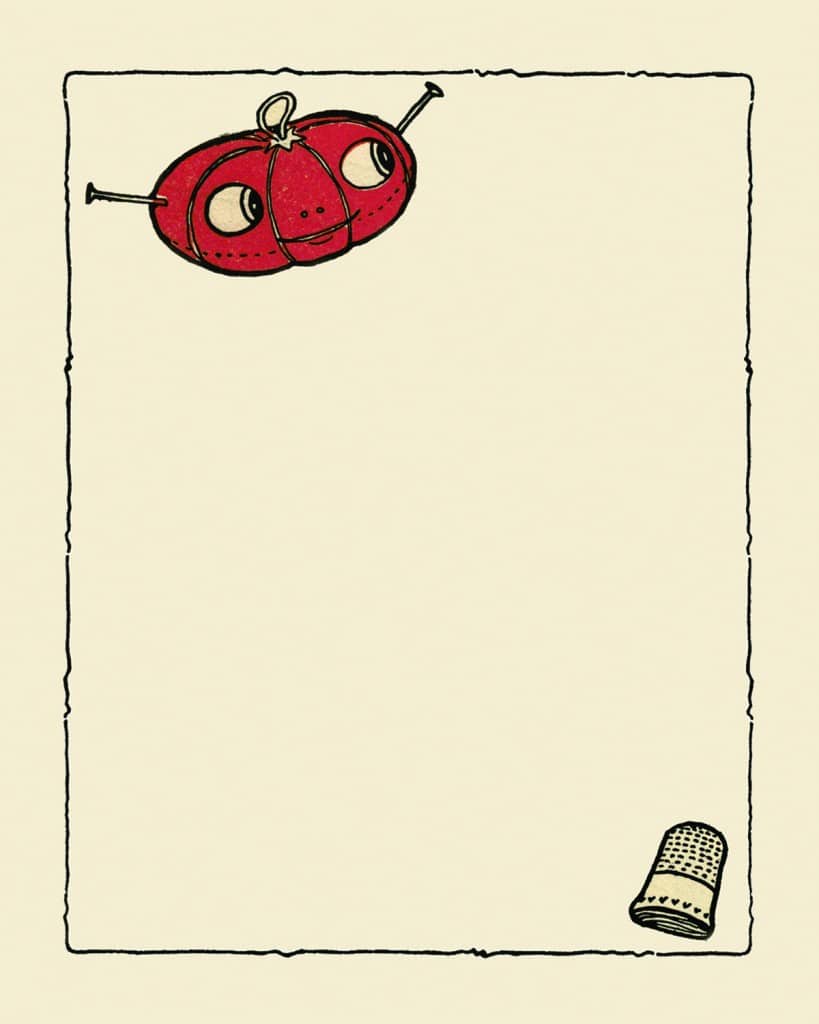 My passion for pincushions has led me to publish many fun Indygo Junction pincushion patterns. Check out our fun vintage-inspired designs, here are a few of my favorites: Thread Ready Pincushions, Petitfore Pincushions and Yo-Yo Pincushions. Click here to see all our Indygo Junction pincushion patterns!