Inspiration for your Heart & Hands with DIY Courses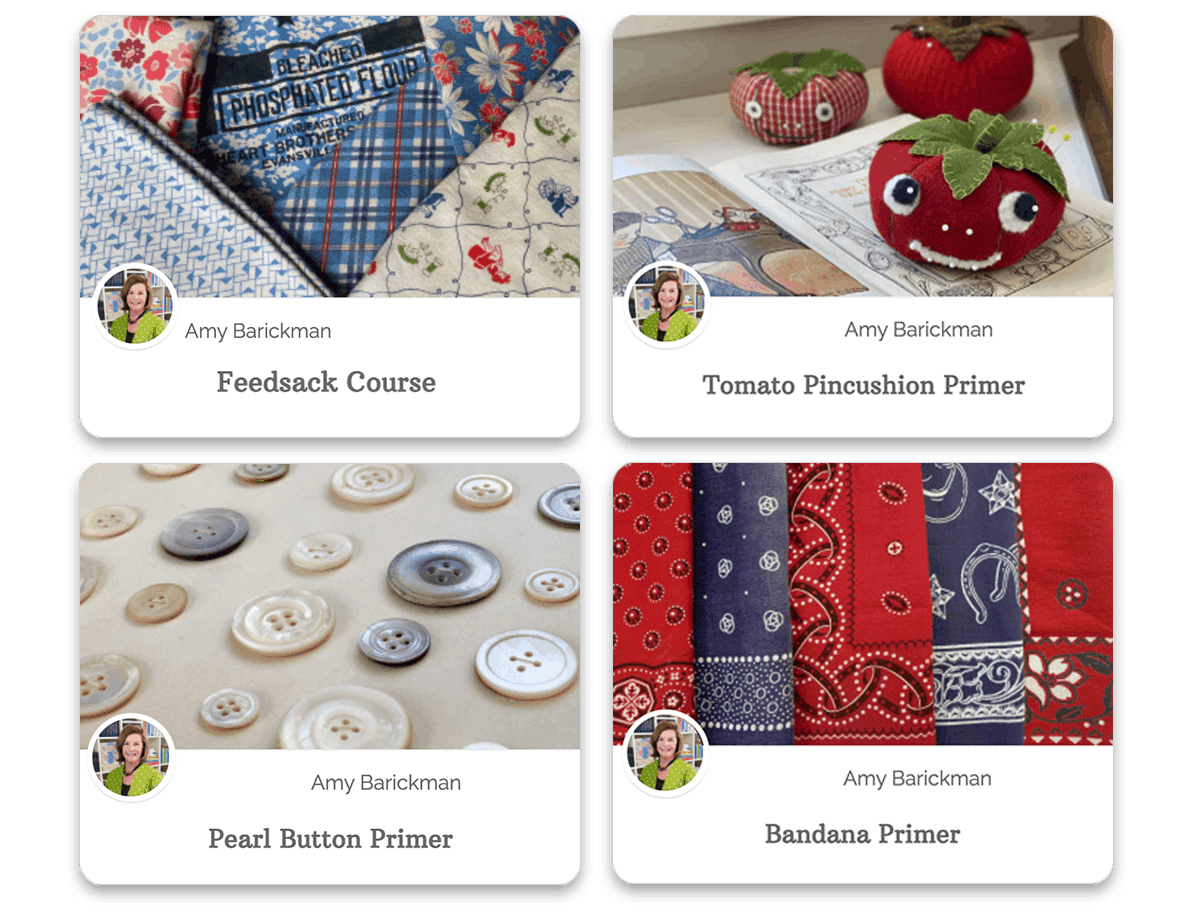 If you love vintage textiles and treasures, my DIY courses will dive deep into the history of various textiles and notions. Each course features projects to upcycle, inspiration from my own collection, history, inspirational reading, printable art, and insights from textile experts and artists.
Courses will be releasing September 2021! Join the waitlist to be notified when they are available.
Learn About What DIY Courses Include
What does a DIY Course include?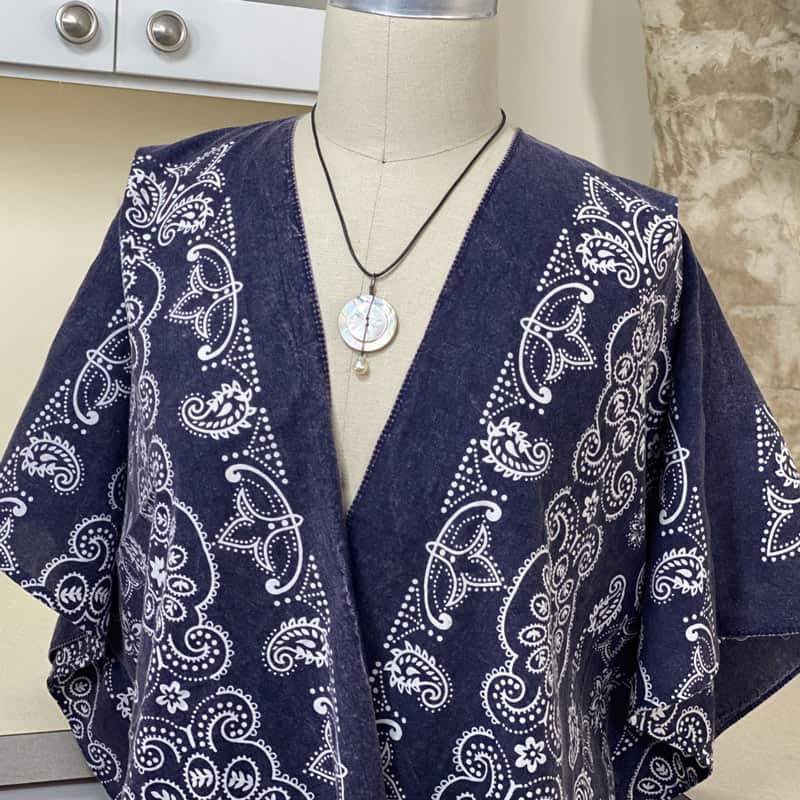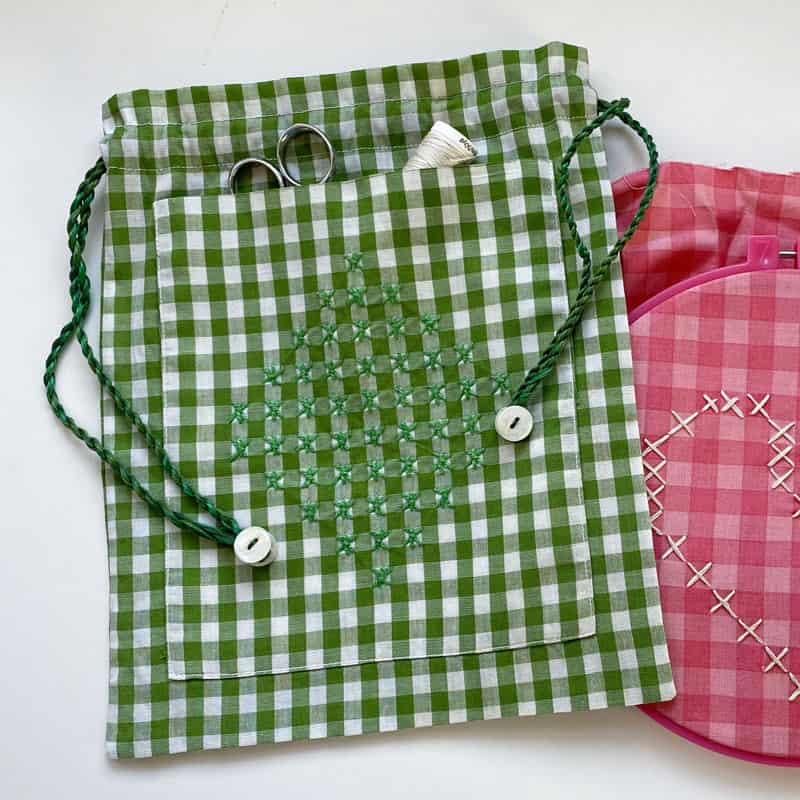 If you love the idea of creating, but get overwhelmed by the process and need a guide to curate your creativity, these courses are for you. When life is busy, we tend to lack the motivation and inspiration needed to make the most of our collection of fabrics and notions. It's time to take our beautiful heirlooms and vintage treasures and modernize them for use in our everyday life. These courses are for fabric enthusiasts of all skill levels, who enjoy understanding or discovering the historical context behind what they're creating. If you share our passion for restoring forgotten treasures and making them new again, you are in the right place.
Sewing projects are featured in each course to give inspiration on how to upcycle vintage textiles and notions with many options to embellish and customize.
Inspiration albums share items from my own collection and archives and showcase ideas to inspire your own modern makes.
History lessons give deeper insight into the origin of various textiles and notions.
Inspirational reading with uplifting articles from my archives is shared in each course from my archives.
Printable art related to the theme of each course is included with ideas on how to utilize and create.
Join the waitlist to stay up to date when courses are released. I have appreciated your work, Amy, for years! It seems like I have found the perfect group!  For many years I have "rescued" doilies, pieces of embroidery and any kind of vintage handwork I see.  I'm excited to give them new life and let them exhibit their beauty in some way!
–Stephanie M., Pearl Button Course
What a knockout, Amy! This is the kind of content that makes Vintage Modern Makers exceptional. A view of inspiration to create your product, examples of the end results, and then templates or patterns to try it for ourselves. What a gift! Thank you and so looking forward to more videos like this.
–Juanita, Bandana Course
Thank you for such a complete history of gingham. I will look at gingham differently. Now to go looking for large men's gingham shirts at the second-hand store.
 
 –Laura, Gingham Workshop
Frequently Asked Questions
Are courses live?
No. When a course becomes available for purchase, it can be completed at your own pace. There is no pressure to complete the course in a specific amount of time.
How long will I have access to the course?
If you purchase a course, you will have lifetime access. This means you can watch the course as many times as you want, and access it at any time.
Is the course on AmyBarickman.com or a different site?
All of my courses will be delivered through the VintageModernMakers.com website. This is an independent platform that allows for all courses to be easily managed. If you do have an account on AmyBarickman.com you will need to create a separate account for VintageModernMakers.com
How much will I need to spend on project supplies?
Our goal is to keep projects as affordable as possible. On average, you might expect to spend around $10–$15 on project supplies, but I encourage you to use treasures from your own collection to upcycle.
Do I need to be tech-savvy?
The VintageModernMakers.com site will contain all the videos and downloads that come with your course. As long as you can navigate and log in to the site, you shouldn't need any extra tech skills.
What if I purchase and decide the course isn't for me?
No need to worry! We offer a 100% Satisfaction Guarantee. We believe you're investing in your creativity and want you to be 100% satisfied. We want you to love the courses you take here, so we offer this risk-free guarantee.  If you purchase a course and let us know within the first 30 days it's not what you expected, we'll put you in another course (of equal or lesser value) for free.