As you know, my book Vintage Notions was inspired by Mary Brooks Picken and the work she did through the Woman's Institute of Domestic Arts & Sciences. Mary founded the Institute on February 29th 1916 for the purpose of "making a practical knowledge of the domestic arts and sciences available to every woman or girl, wherever she may live". This was accomplished through correspondence courses on cooking, needlework, dressmaking, fashion and entrepreneurship. Through the Institute's 20 year reign, they educated hundreds of thousands of students.
From the moment I learned about Mary Brooks Picken and the Woman's Institute, it has been an inspiration for my work with Indygo Junction and Amy Barickman LLC. This year marks the 100th anniversary of the founding of the Institute, and I will be celebrating all year with posts and exciting new projects. Be sure to follow me on Facebook and Instagram where I will share pieces from my archive of Woman's Institute materials and follow along the blog as I delve into the history of the Institute. Also, stay tuned for an exciting announcement in the next few weeks for my new project! In the meantime, let me tell you how my journey with the Woman's Institute began.
It began with a yellowed newsletter, perfumed with the storied scent of days gone by…
I had acquired it and others like it while hunting for artwork for my vintage image library. The newsletters were published between 1916 and 1934 by The Woman's Institute of Domestic Arts and Sciences in Scranton, Pennsylvania. These wonderfully illustrated and beautifully written publications provided wisdom and insight that remain relevant today. At the helm of these inspirational artifacts was Mary Brooks Picken, an American authority on fashion and sewing – but not exactly a household name in this day and age.
This entrepreneur, I learned, founded the Institute in the 1900s, educating more than 300,000 women in sewing and home arts via correspondence courses and encouraging women to sew for profit and pleasure. She wrote nearly 100 books on sewing, dressmaking, needle arts, and fashion, including the very first Singer Sewing Book and The Fashion Dictionary. She was also the first woman to be named a trustee of the Fashion Institute of Technology and a founding member of the Costume Institute (now a part of New York's Metropolitan Museum of Art). Mary's work inspired generations of creative, resourceful, enterprising women.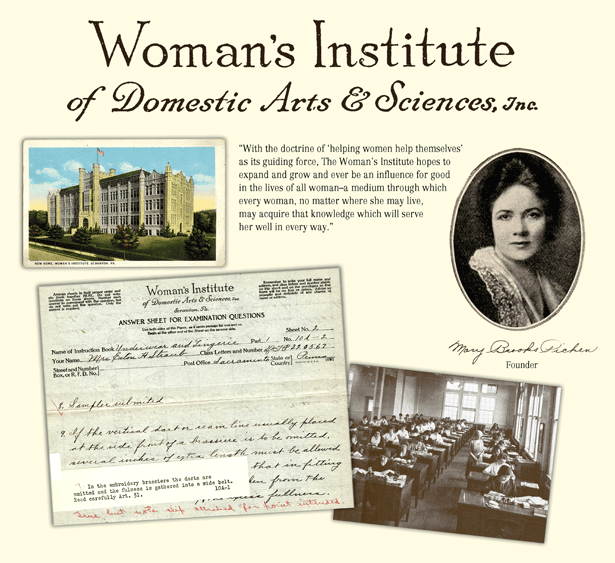 The more I learned about Mary, the more I identified with her achievements and passions. I connected with her as a teacher, an author and an entrepreneur. Like her, my business pursuits promote the domestic arts, fashion and empowerment of women. Through my other company, Indygo Junction, I have published hundreds of sewing patterns and dozens of books filled with handmade style for the creative spirit. I even discovered that Mary published patterns with McCall's, who prints the tissue for Indygo Junction patterns.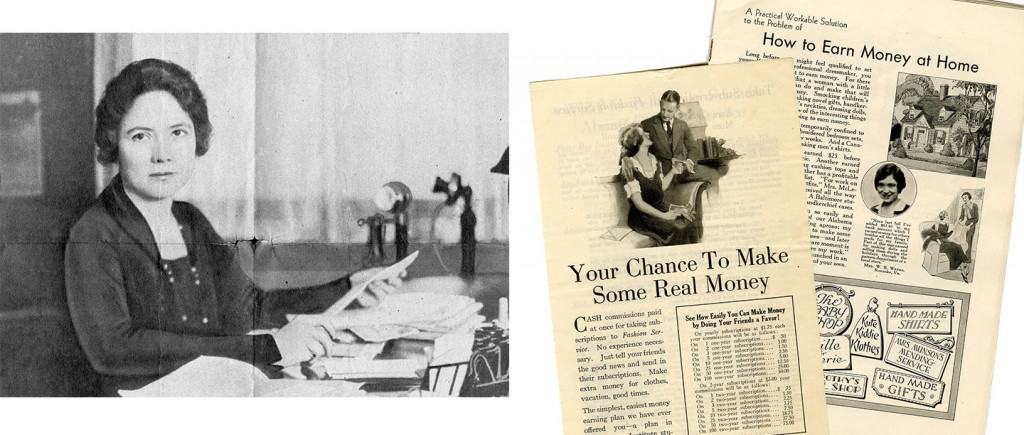 Mary and I even shared a geographical connection. She began her fashion career in Kansas City at the American College of Dressmaking, mere miles from where I live.
Determined to share her teachings with today's women, I published my award-winning book, Amy Barickman's Vintage Notions: An Inspirational Guide to Needlework, Cooking, Sewing, Fashion & Fun, in September of 2010. Packed with inspirational essays, projects and patterns, recipes and more, Vintage Notions resurrects the timeless words of Mary and other instructors from the Woman's Institute.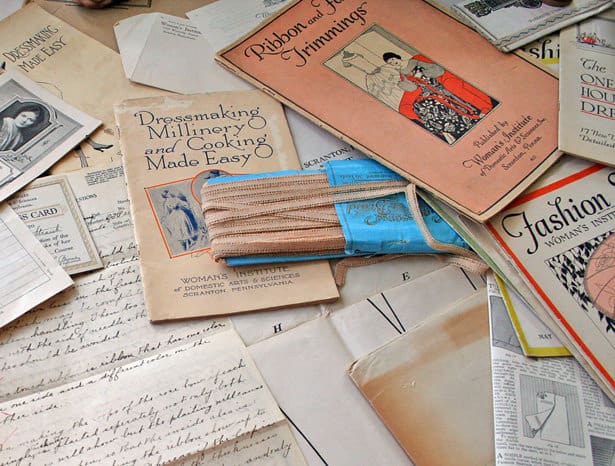 The common theme? Timeless vintage wisdom and style, refashioned with a modern voice. If you enjoyed Vintage Notions, share with me your favorite lesson from the book. Did you like the sewing instructions? Or maybe you loved the vintage recipes? Or did you enjoy, as I do, stepping back into history through the essays and articles? I would love to hear your thoughts!