I'm so excited for the Facebook giveaway we are doing this week! I get to partner with a designer I find very inspiring. We're giving away one of my patterns, some of her fabric, and an Oliso Mini Iron! 
If you aren't already familiar with her, I'd love to introduce you to the incredibly talented fabric and quilt designer Denyse Schmidt. Denyse, who teaches Improvisational Quilting classes from a historic building (once a fabric company – so perfect) in Bridgeport, Connecticut, is also a designer for Windham Fabrics! She shares my love of all things vintage, and her fabrics (including very useful panels) are so inspiring and useful for multiple project types.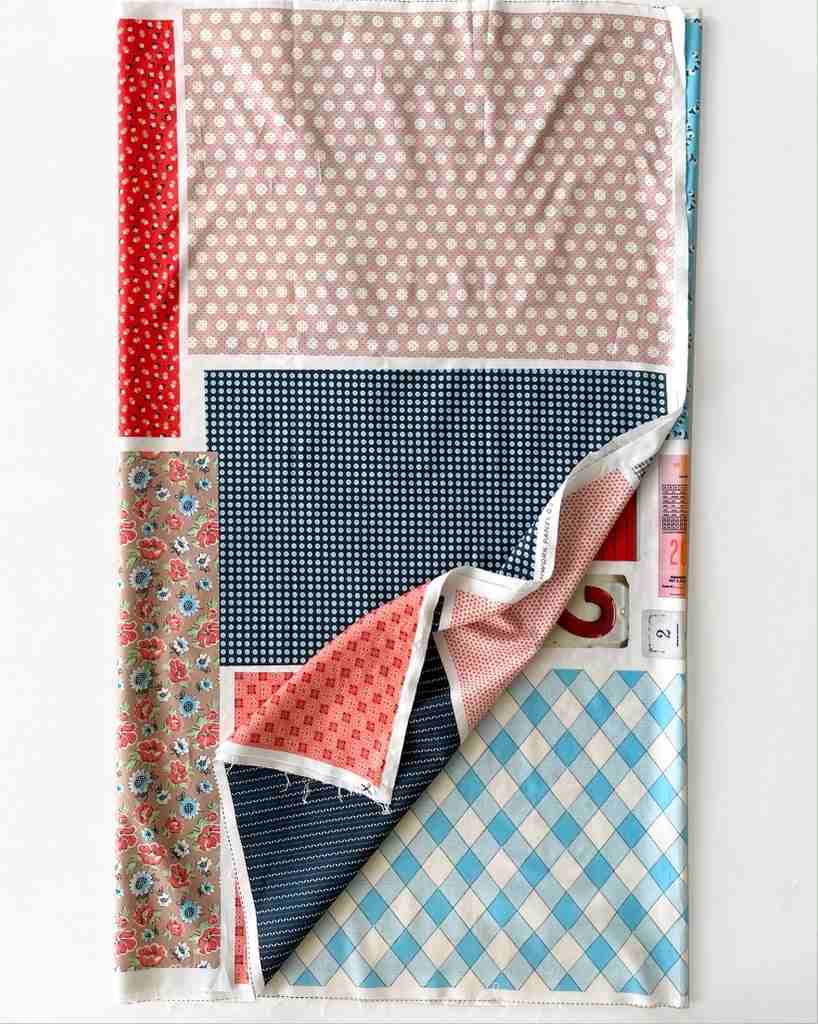 When I saw her vintage inspired graphic prints included in her Patchwork Panel 2, I knew they would be ideal for my Fold & Go Folio pattern. Her designs are so versatile and scale perfectly for the project.
I've always been drawn to Denyse's bold, richly colored quilts. She draws on her graphic design background for her fabrics and quilt patterns, creating a unique blend of clean lines and vintage vibes. Denyse brings an artistic, retro vision to everything she creates!
My mom, Donna, and I had so much fun choosing prints from Denyse's Patchwork Panel 2 for these colorful Fold and Go Folios! The three yard panel features so many lovely, vintage-inspired prints that you can make coordinated Folios for everyone. Make a coordinating set in different sizes for travel or notions organization, or a bunch of the same size so your guild friends can match.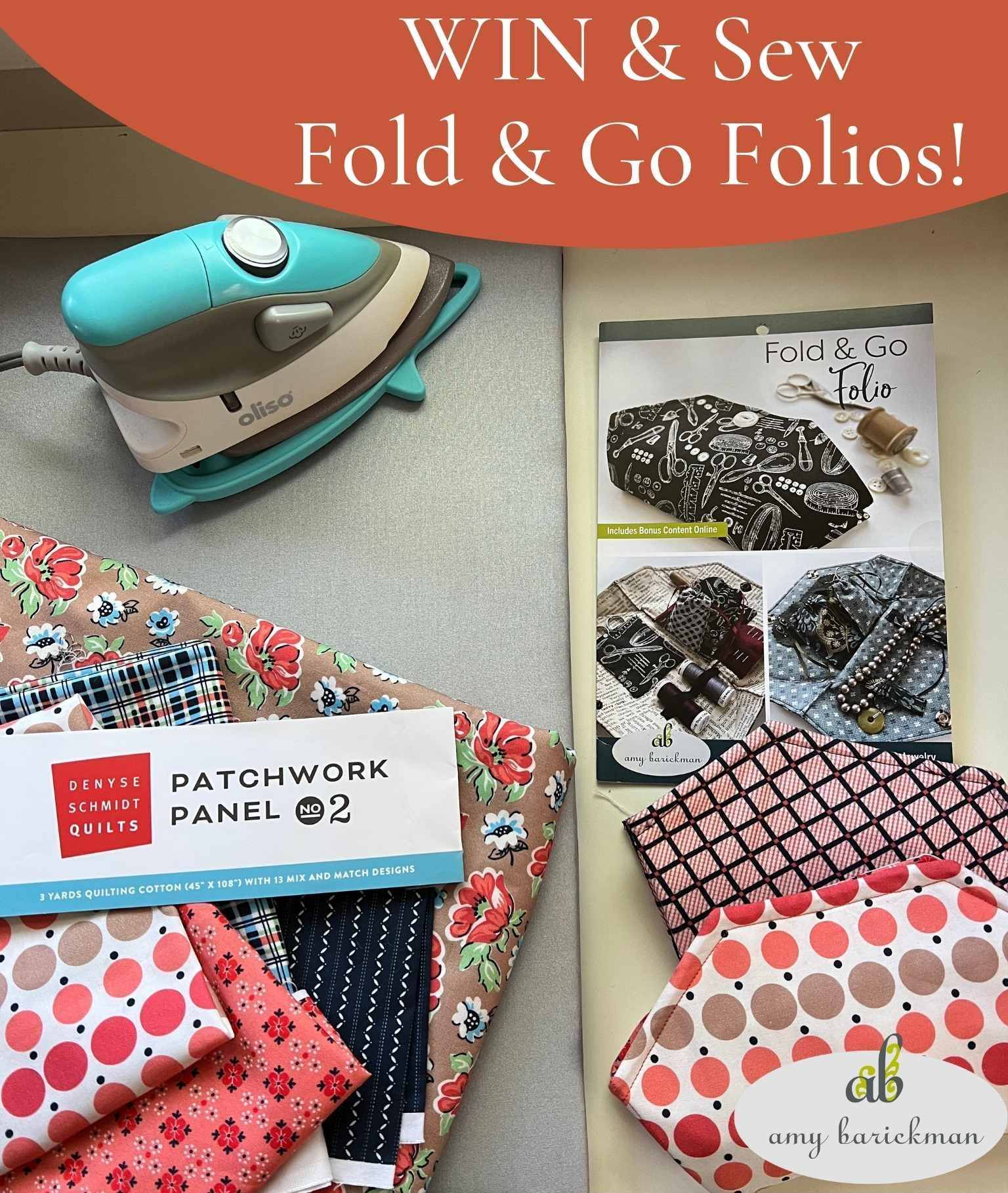 With this prize, and use your Oliso Mini Project Iron to create lots of Fold and Go Folios – for gifts or for yourself – from the 14 prints on just one Patchwork Panel 2!
Mixing and matching the prints in the panel lets you create a one-of-a-kind project. We chose four of the prints and created two large Fold and Go Folios – one for jewelry, one for sewing.
See the Folios we made in the video above. The pattern includes a small size, too – with all the fabric from Denyse, you can make a matching set! It's the perfect gift for a quilt guild holiday exchange!
Enter the Facebook Giveaway
Visit my Facebook profile, Amy Barickman Studio, for details to enter our Facebook Giveaway, which includes an Oliso Iron, my Fold and Go Folio pattern and Denyse's Patchwork Panel 2! Comment on this blog post to receive an extra entry.
Click on this link for details – October 13th – 17th only!
Purchase the Fold & Go Folio PDF
Get instant access to the Fold & Go Folio epattern below or if you would like a print version ask your favorite quilt or fabric shop to order the pattern for you.
NOTE: This Pattern is a PDF Download.
Create cases for tools, jewels, or tech essentials! Choose from two sizes and several options for jewelry or sewing notions storage. Drawstring pockets store necklaces, bracelets & broaches or thimbles, clips & buttons. The Fold & Go Folio can also be used for tech essentials like cords and memory cards. Small folio works well as a petite jewelry or needle case, with a single pocket for earrings or collapsible scissors. Large folio makes a perfect jewelry or sewing travel case. Finished size: 5″ x 9″ (large) & 3 1/2 x 6 1/2 (small). A QR code/link inside the pattern will lead to bonus content which includes a Look Book and three videos showcasing fabric options as well as notions and tools we recommend for the project. Eleven page PDF includes patterns and instructions featuring 11 color photos and 10 diagrams illustrating steps for sewing.
Get inspired with Amy!
Receive this free PDF tag art as a gift when you join.