My association with the Missouri Star Quilt Co. goes way back and I have such admiration for Jenny and her team! They're just down the road from me and I've enjoyed being part of their online videos several times before.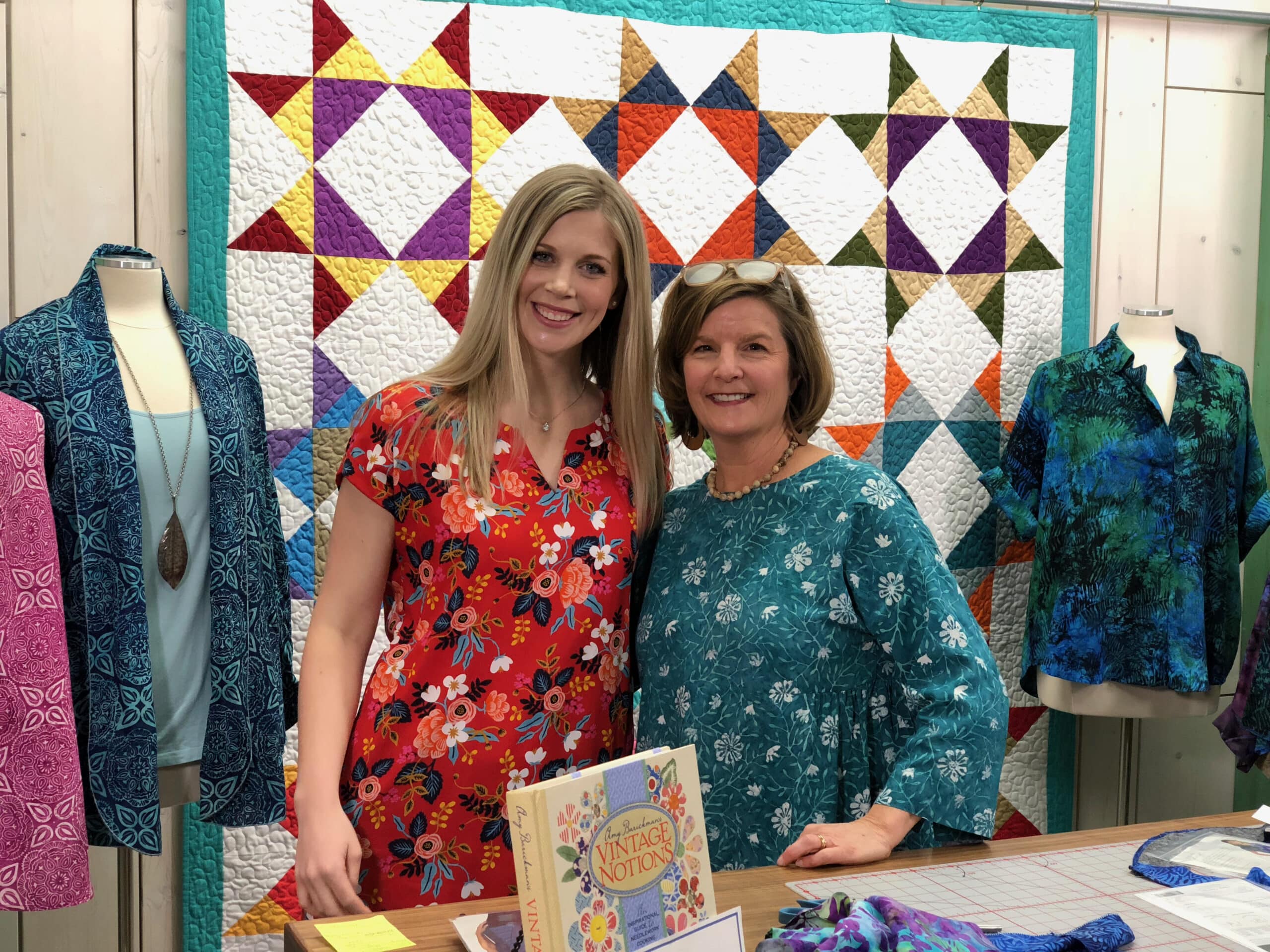 A few years back Misty and I  filmed a video about working with rayons. You can watch it here. I'll be joining an episode of At Home with Misty Doan to show you how to create the Anytime Topper. You're going to love seeing all the ways you can make it your own!
The Anytime Topper is an easy pattern that's as fun to make as it is to wear and I included two sizes and three lengths. It's just right for most everyone and every occasion!
Quilters, I really had you in mind when I designed this pattern and you're going to love making it! Even if you've never made clothing before, the Anytime Topper is perfect for you. All the stitching is straight lines, so you can easily make yourself a wrap, shrug, robe or beach cover up. It's so versatile that you'll be able to wear it casually with your jeans and a tee, then glam it up with a cocktail dress and jewelry for a night out.
Don't forget your friends and family when you're planning your Anytime Topper sewing! It's never too early to start on your holiday gifts and the Topper makes a great gift – especially when it's paired with my Fold & Go Folio! Stitch up the Folio as a jewelry case, sew the Topper as a robe and you've got a gift set that will be appreciated by everyone on your gift list!
The pattern comes with a QR code that leads to BONUS materials like a cutting layout PDF, videos and a Look Book with more fabric and styling ideas. I also share lots of ideas for upcycling for vintage treasures and thrift shop finds like the upcycled tablecloths pictured below.
Upcycling Ideas for the AnyTime Topper
NOTE: This Pattern is a PDF Download. This is an Instant PDF Download. A wrap, shrug, robe, or beach cover-up. This loose fitting, versatile style can go from casual to a cocktail party depending on fabric choice. The quick and easy construction make it as fun to make, as it is to wear. The pattern includes two sizes (S-XL), (2X-3X), with mid-hip (short), just below the knee (medium), and mid-calf (long) length options. Inspiring ideas for upcycling fabrics like scarfs and kitchen linens are featured in fifteen color photos. Pattern includes eight page PDF with instructions and diagrams for making an AnyTime Topper from yard goods, as well as upcycling instructions for creating a Topper from a scarf or tablecloth, bandanas and cotton toweling.
More Inspiration from Amy!
Receive this free PDF tag art as a gift when you join.
Stay up-to-date with what's happening at Amy Barickman Studio. Join my newsletter and you'll be inspired by my new patterns and receive my best tips and ideas for your next sewing project!