What fun it can be to discover delightful fabric, notions, and handmade textiles. Petoskey, Michigan offers one of my favorite shows in a great venue near the shores of gorgeous Lake Michigan! I have attended the show many times over the years and met fellow vintage textile enthusiasts, like CJ who now owns a wonderful store in Charlevoix, Michigan—True North Interior Design and Techniques. I will share my visit to CJ's store in an upcoming post.
I love the quality of the dealers at this show and always find some amazing handmade textiles, vintage notions, and fabrics. Here are some of my favorites! To view the images larger, click on each item.
Donna and I also met some new friends at the show! We loved Shari's wonderful creations with vintage textiles and upcycled apparel. I loved her tagline re-made in America. Here we are in Shari B Green's booth: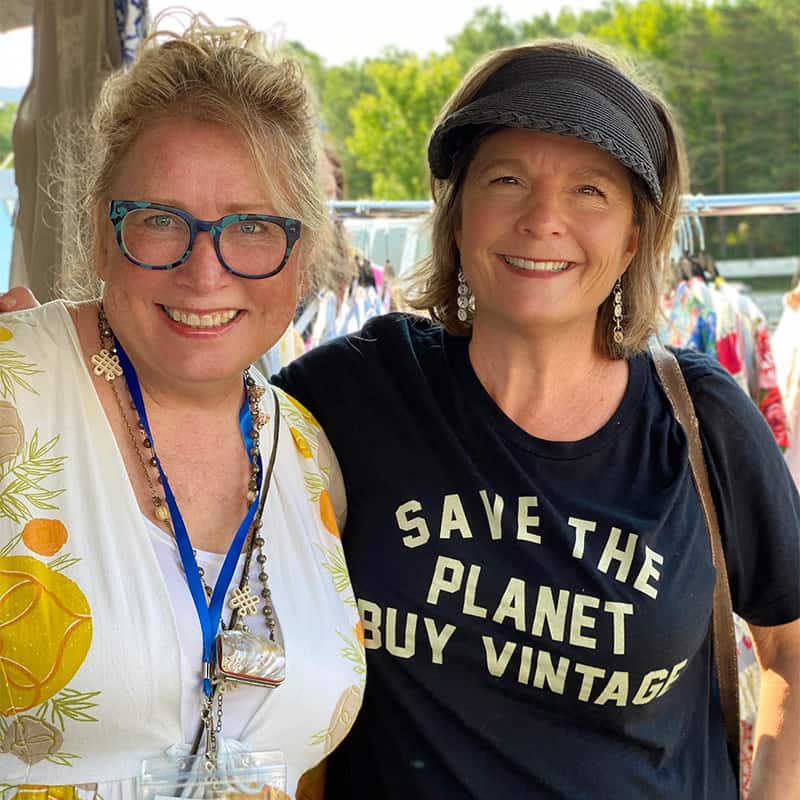 Here is a photo of me with Shari B. Green at her booth. And blow a photo of one of her amazing fashions created be recycling vintage fabrics and linens!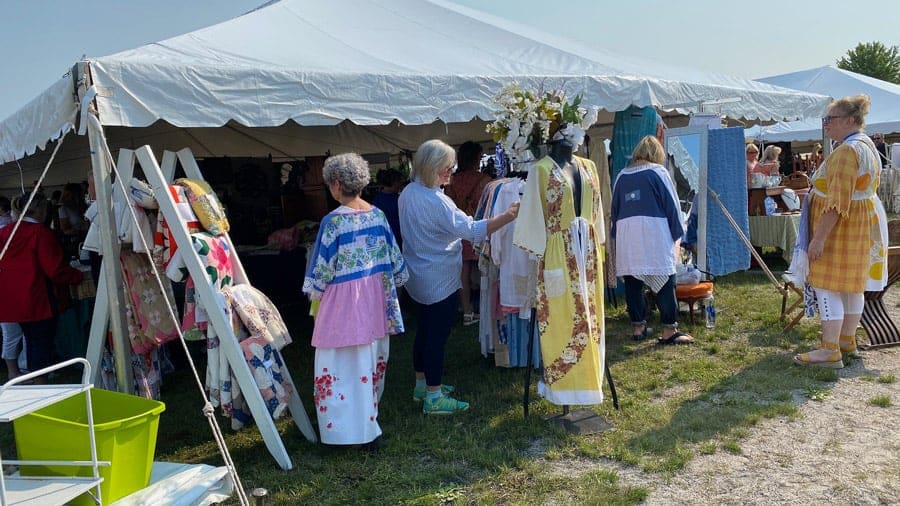 Love all things vintage? Check out my book.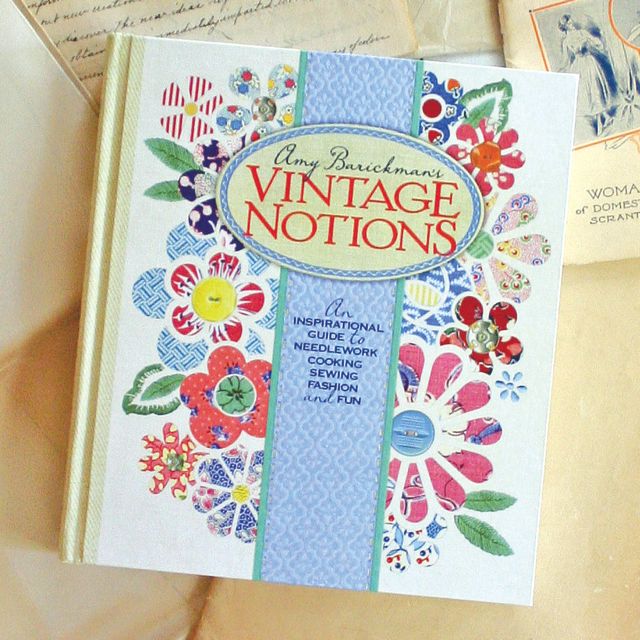 If you love vintage as I do, take a look at my book Vintage Notions: An Inspirational Guide to Needlework, Cooking, Sewing, Fashion & FUN! Also, check out my Vintage Made Modern YouTube Series which shares stories behind the textiles on the pages of my book and also modern ideas and patterns for you!
Would you like to learn more about vintage fabrics and notions, and the history of handmade textiles? Be sure to subscribe to my newsletter. Stay up to date with all the upcoming releases of DIY Courses and membership announcements.
Get inspired with Amy!
Receive this free PDF tag art as a gift when you join.
Subscribe to my newsletter and get weekly inspiration, project ideas, and learn the history of handmade. I will share what's new in my latest blog posts, and let you know when you can join me live on Facebook.