Tis the season for the beautiful peony. As Henry Field mention's in his vintage seed catalog, peonies are the first word of all flowers. If you watched my Facebook live last week, I started to talk about peonies. If you didn't get a chance to watch, you can see the replay here.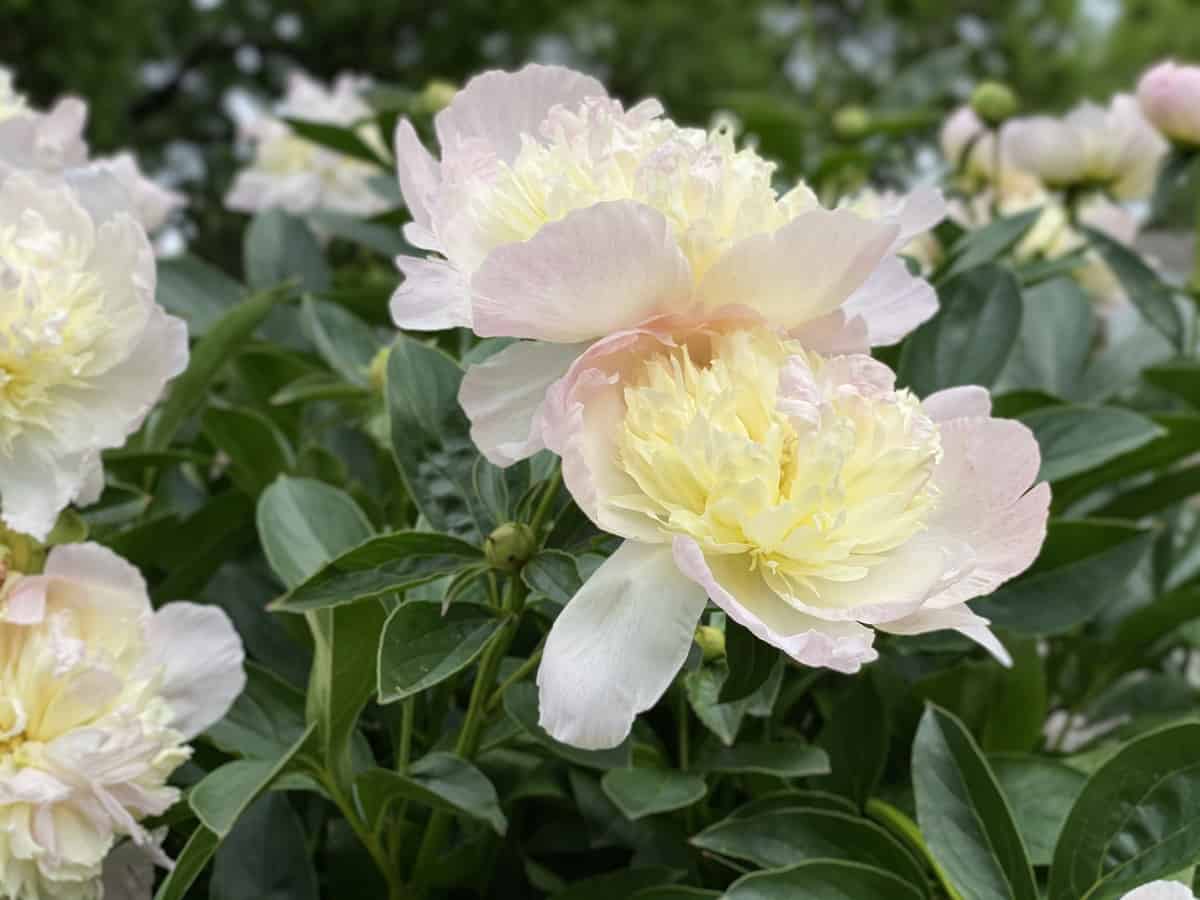 Delightful Discovery
I recently discovered the Linda Hall Library arboretum located in Kansas City on the grounds of UMKC, which includes The Peony Gardens with 125 tree peonies. These species bloom mainly from late March through April, earlier than the traditional variety of this perennial. There were just a few blooms left when we explored the garden last week. I have my calendar marked for a visit next year!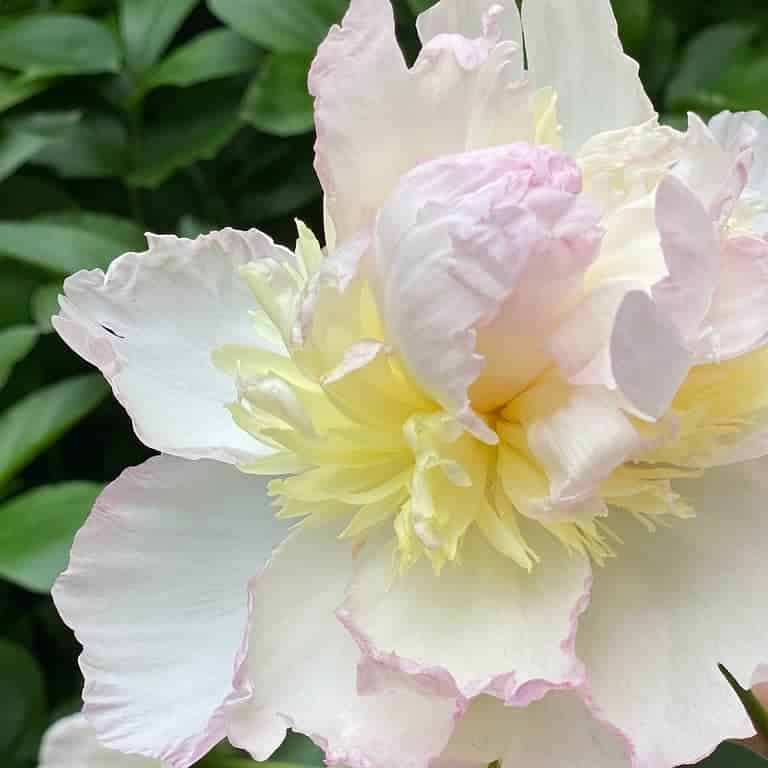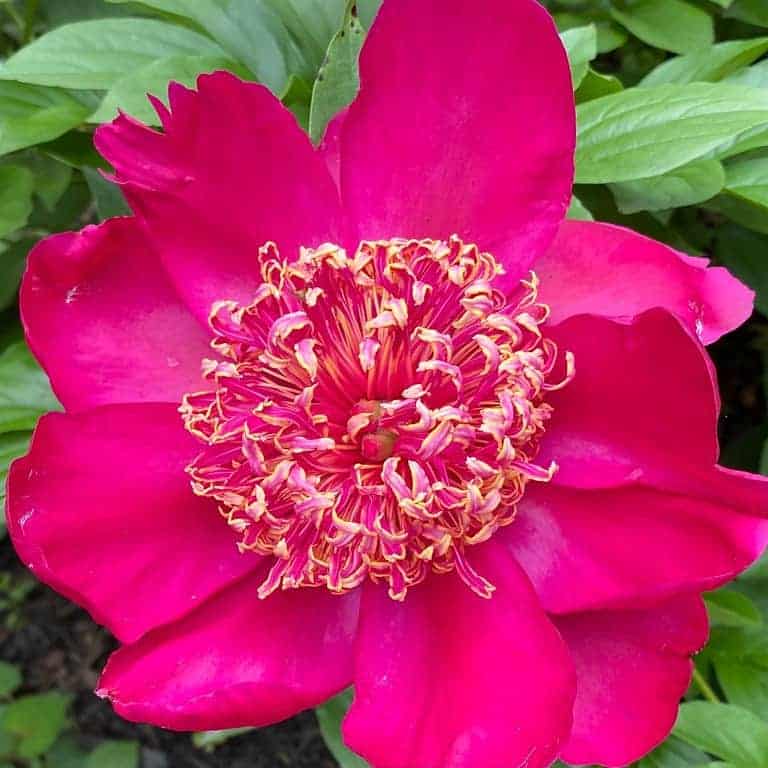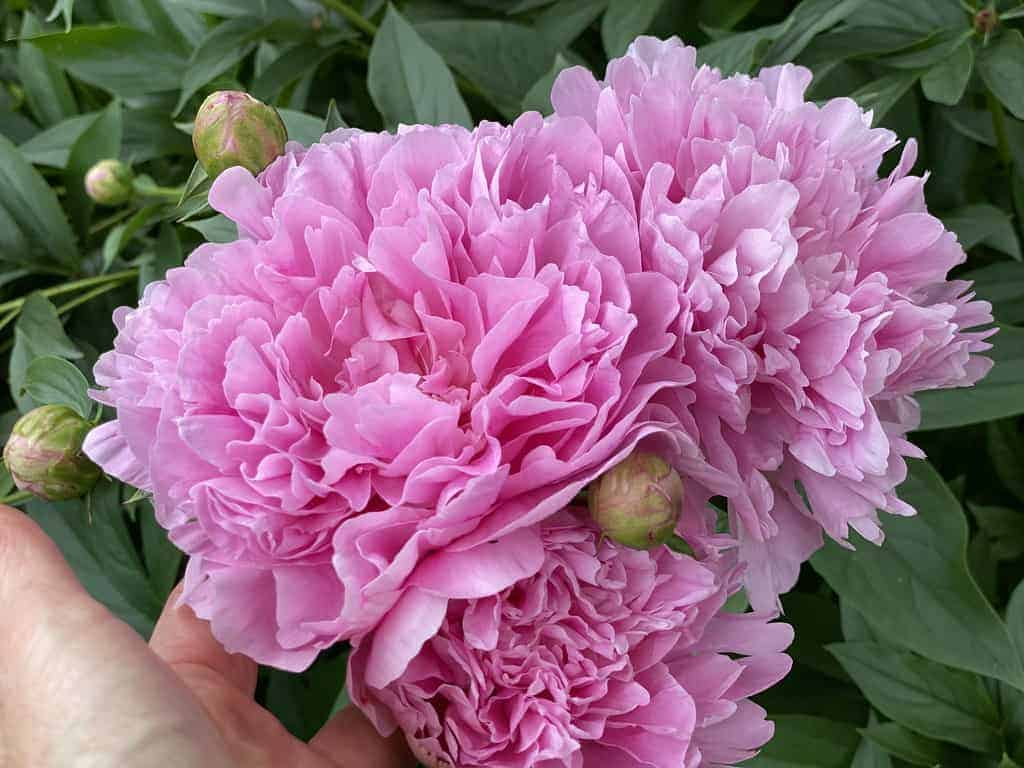 The image above features a Martha Bulloch peony (see the description in the Henry Field catalog below). This variety of the flower is very large," almost as large as the ordinary size dinner plate," according to Henry's 1953 catalog. I have taken hundreds of "Peonies Portraits" this Spring. I never appreciated the beauty in this flower until now. As they say, take to stop and smell the flowers! The white peonies are especially fragrant.
From The Archives
If you watched my Facebook live last week, I shared some of my Henry Field Seed Catalogs featuring various peonies species. The colored catalog was dated 1953, but I am not sure of the date on the tan catalog. I am guessing the 20s or 30s. Maybe a 100 years old! The story of the Henry Field seed business of Shenandoah, Iowa, is an amazing one. I plan to share more about it later this summer.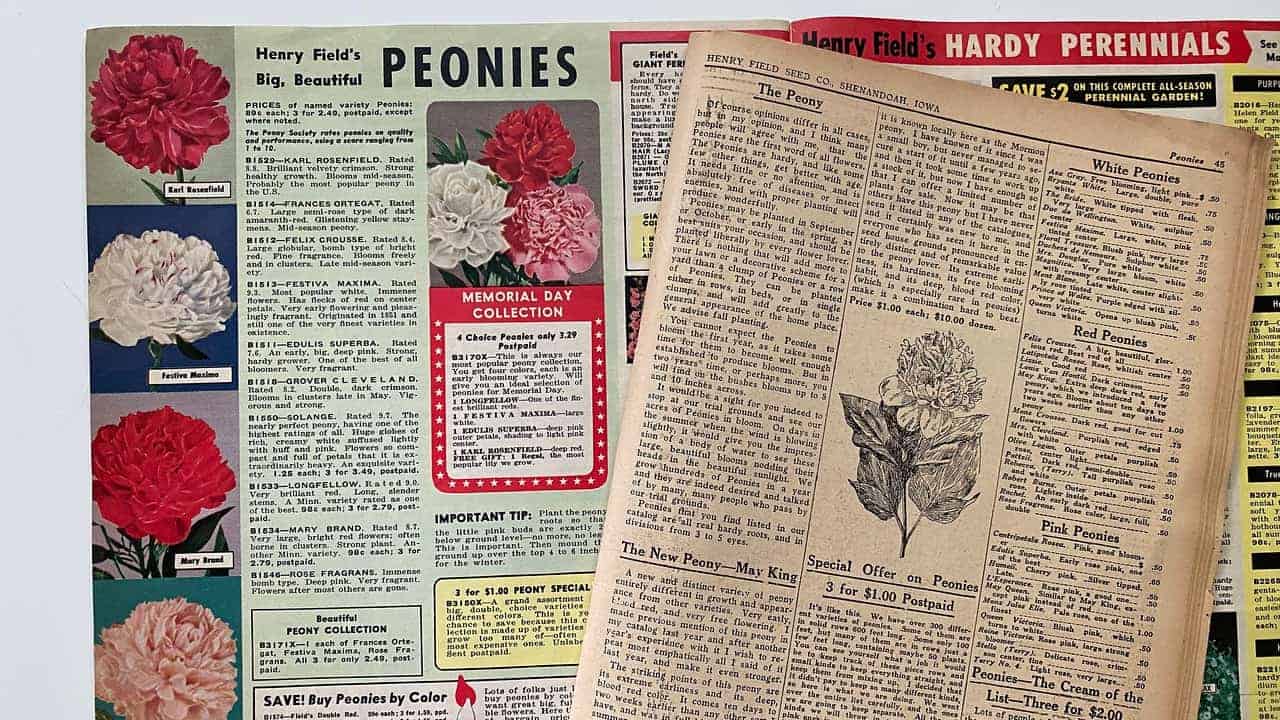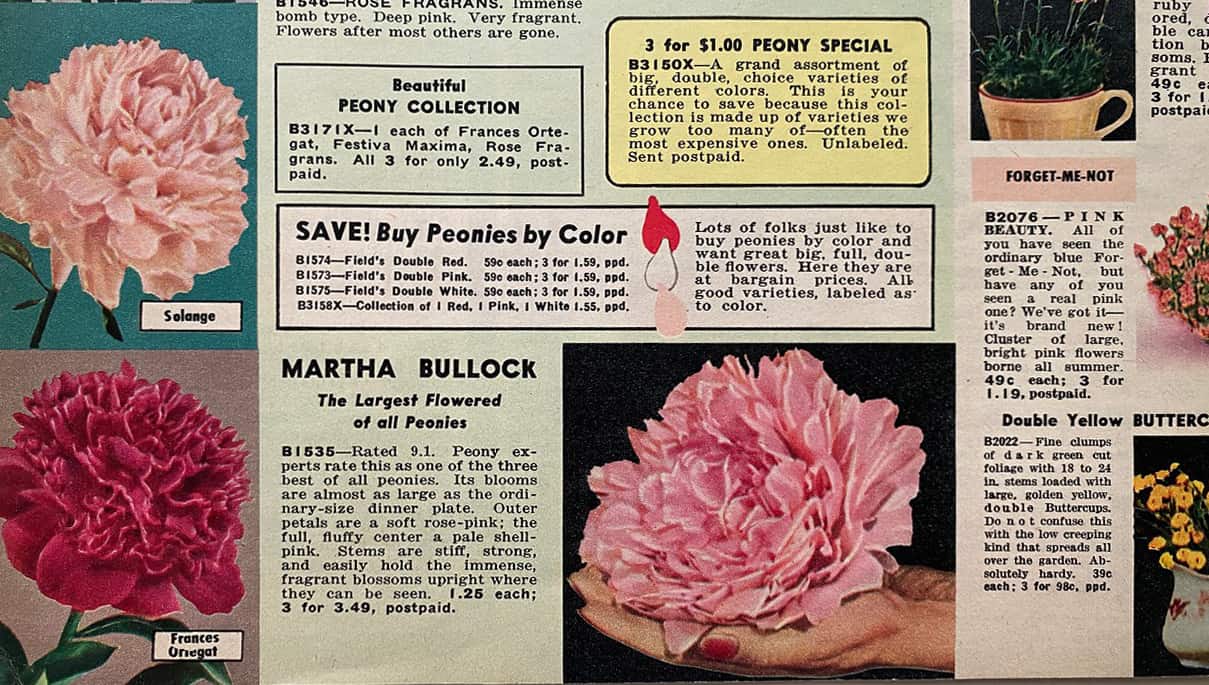 Vintage Notions & Fabric Flowers
Vintage Made Modern! How about creating a Peony in fabric? Featured below is The Fabric Flower Magic Pattern featured in my Vintage Notions book. We later added the style to my Fabric Flowers book as the Magnificent Mum. Ready to start creating? You can have instant access. Fabric Flowers is available as a PDF Ebook on AmyBarickman.com or in print on Amazon. An everlasting bouquet of fabric flowers always makes a wonderful gift!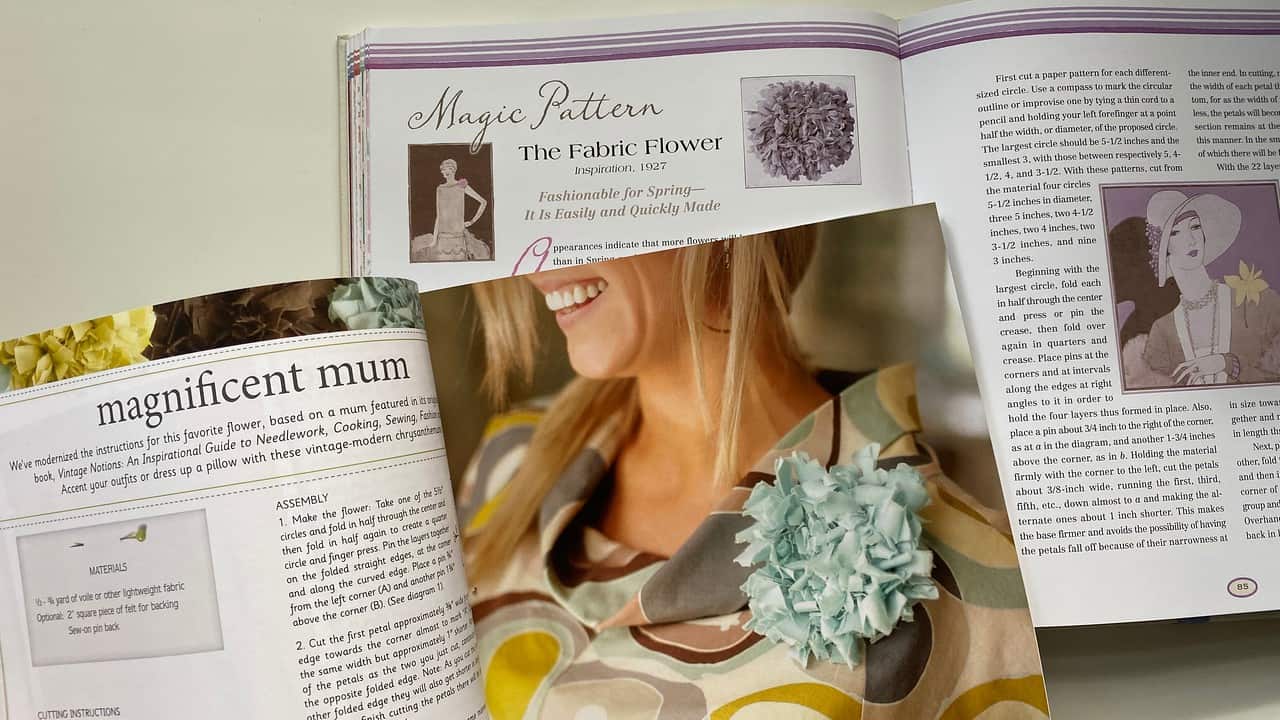 Get inspired with Amy!
Receive this free PDF tag art as a gift when you join.
Subscribe to my newsletter and get weekly inspiration, project ideas, and learn the history of handmade. I will share what's new in my latest blog posts, and let you know when you can join me live on Facebook.