This weekend the 147th Kentuck Derby will take place on Saturday, May 1st. And when it comes to the Derby it is hard not to think about the stylish fashion and exquisite hats. In the May chapter of my Vintage Notions book, there are so many examples of beautiful hats, including examples for wonderful ribbon flower embellishments.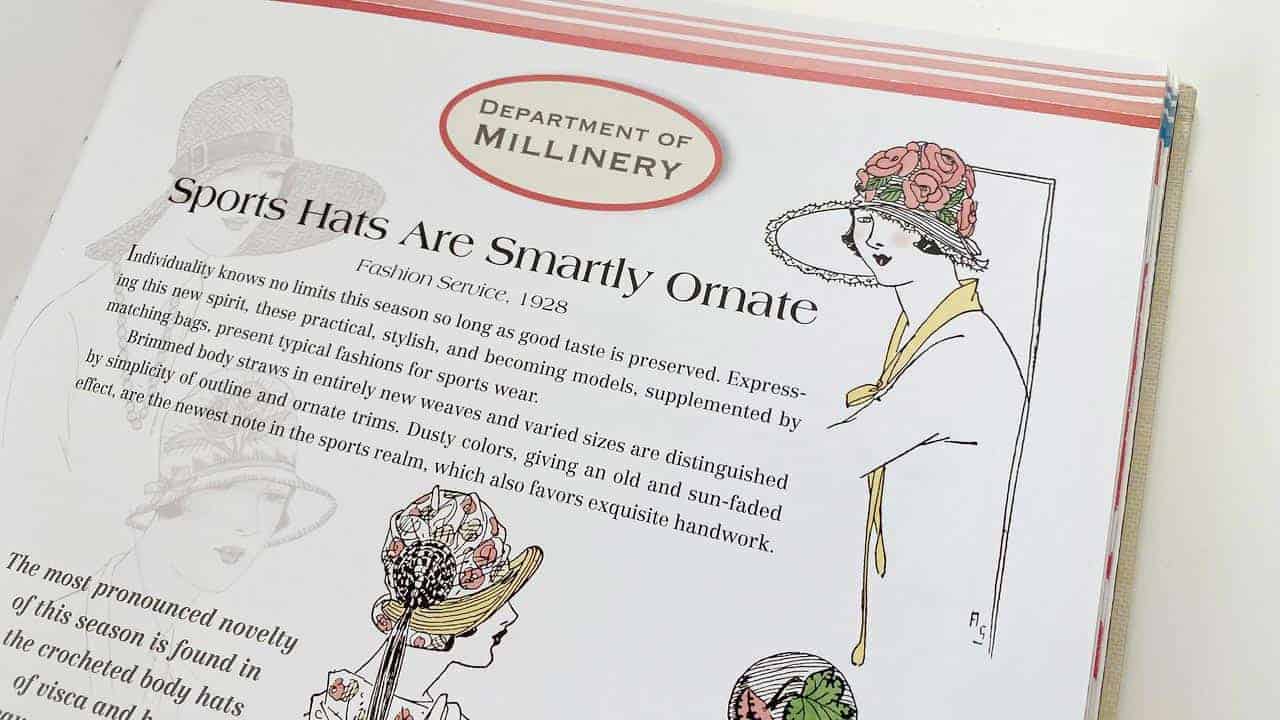 This year I plan on cheering for the horse named Hidden Stash. It's just too fitting! Speaking of my hidden stash, I found some great articles in my collection discussing millinery and using ribbon six inches wide to adorn hats. Imagining these hats were "derby quality"! The two passages are from my Vintage Notions Monthly Issue 16. Buy the PDF download here. Or find the magazine in print in my Amazon Store.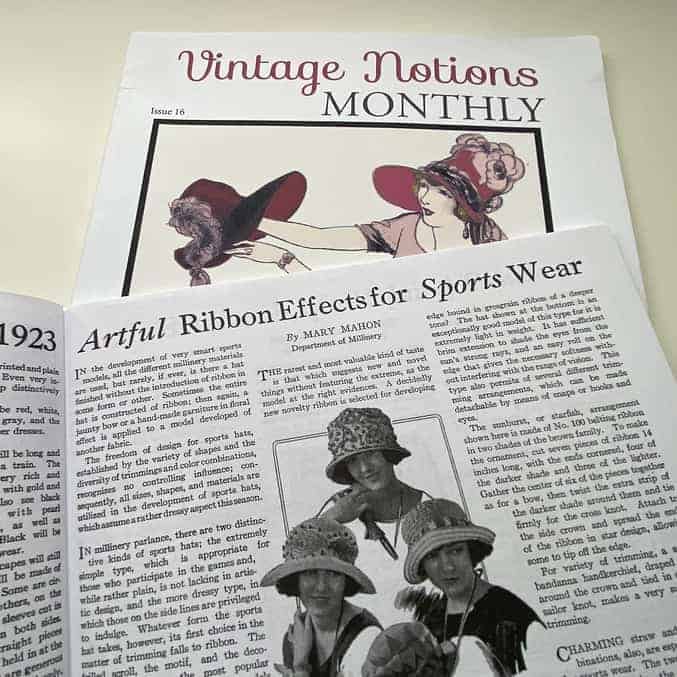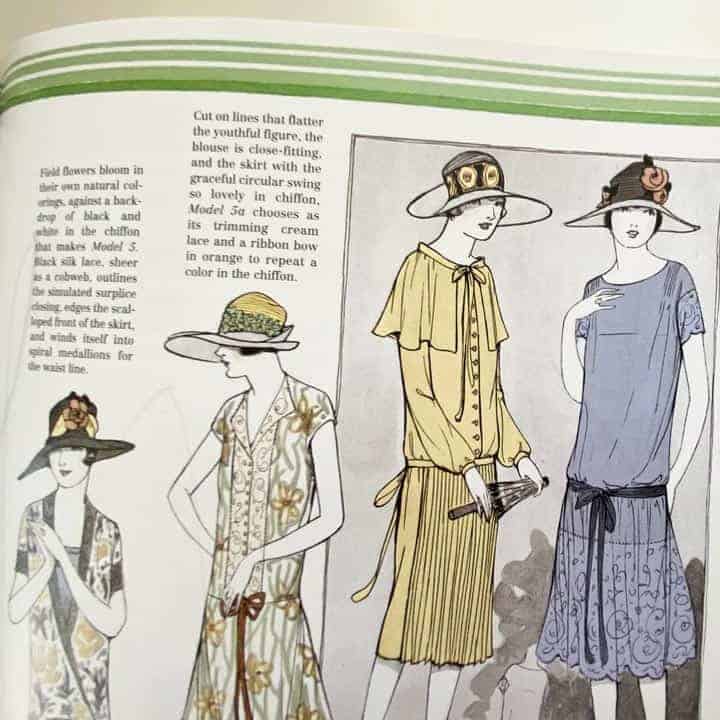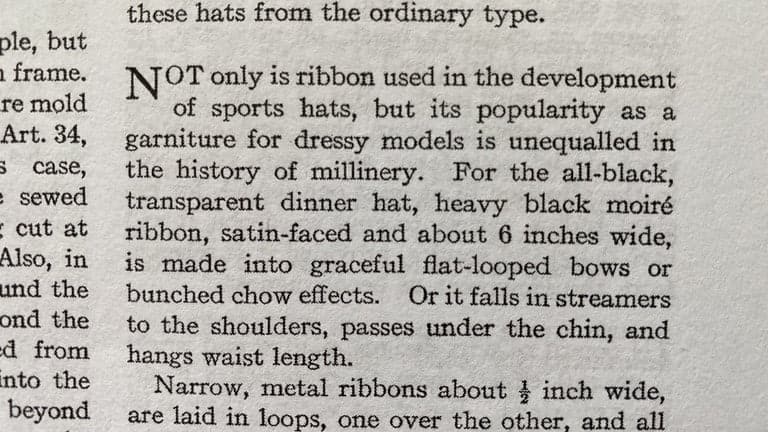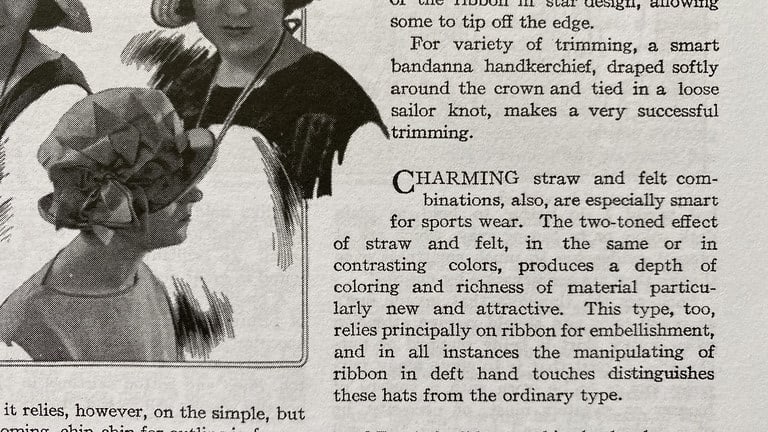 Ribbon embellishments are a great way to stylize any hat. A few weeks ago, I did a Facebook live where I talked about creating ribbon flowers with my mom, Donna. If you didn't get a chance to watch it, I have posted it below. Be sure to join my Vintage Made Modern Facebook page to get the latest updates and join me when I go live.
Create Your Own Flowers
If you are ready to make your own floral creations with ribbon and fabric, you can grab a copy of Create Flowers & Trims with Ribbon and Fabric digital book below, or you can find it on Amazon in print as well.
Create Flowers & Trims with Ribbon & Fabric eBook
Vintage Notions Sewing Series: Create Flowers & Trims with Ribbon & Fabric – Ebook
This is a pdf of Create Flowers & Trims with Ribbon & Fabric, an instructional booklet from the Woman's Institute of Domestic Sciences. 
Fun Kansas City Horse History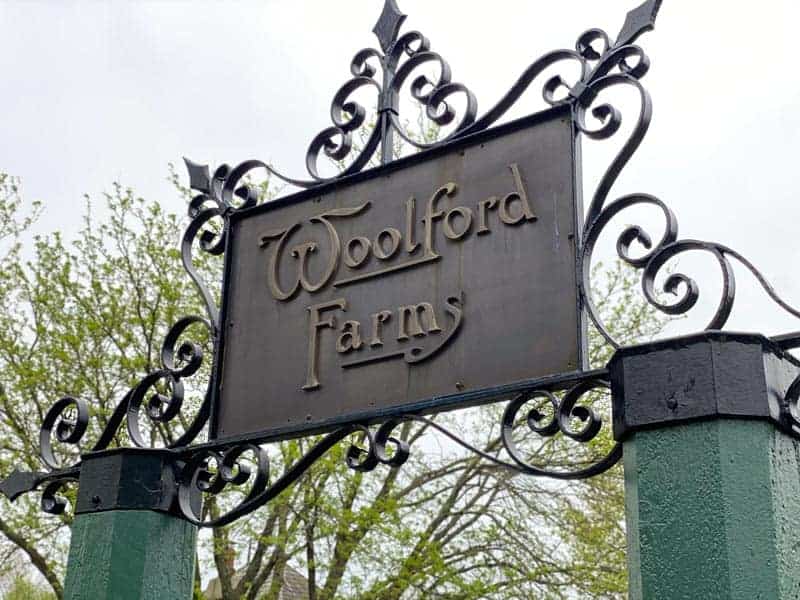 There has been only one horse raised in Kansas City to win the Kentucky Derby. His name was Lawrin, and he won the race in the year 1938. Check out
this link
for more information on his success. Interestingly, the stables where he lived, the famous Woolford Farms Stables, were eventually turned into an
antique mall
that I loved.
Get inspired with Amy!
Receive this free PDF tag art as a gift when you join.