What better way to celebrate Earth Day than to recycle and upcycle fabrics into new modern makes. We've talked about upcycling for the past few weeks, and this week we are focusing on denim. The possibilities are endless when it comes to reconstructing old denim garments, embellishing your jeans, or making new creations from an outdated wardrobe.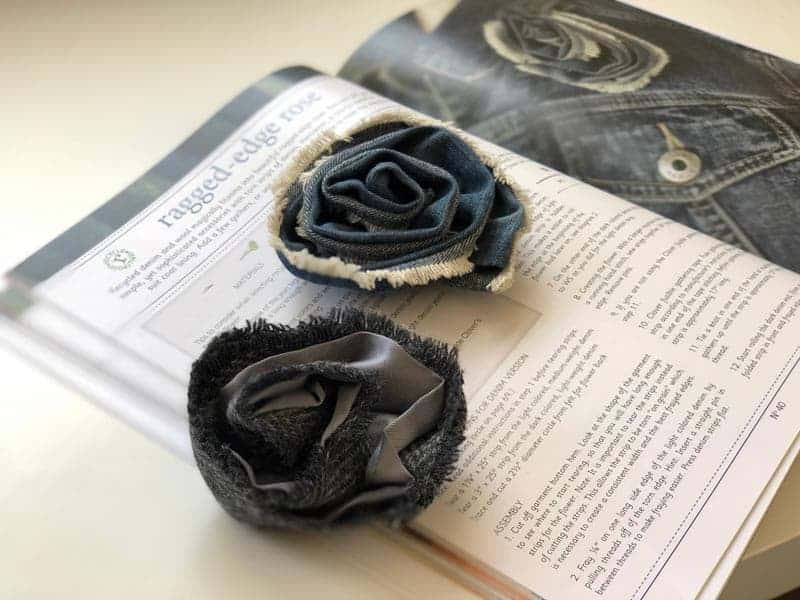 With the variation in styles and washes available in denim, your creations are endless. This wardrobe staple can make a statement and is so readily available. Whether you are raiding your closet or finding treasures at the thrift store, there is no shortage of ideas for denim. The image above showcases denim flowers. Speaking of fabric flowers, if you didn't get a chance to watch my Facebook live on recycling sweaters, jeans (including the one you see above) and ties for fabric flowers, you can check it out here.
To stay up to date when I go live on Facebook, be sure to join my group Vintage Made Modern. You'll be able to share ideas and inspiration with other members as well as keep up to date with new events. How about silk tie flowers? Watch this video to be inspired to upcycle ties into a variety of projects. 
Inspirational Denim Ideas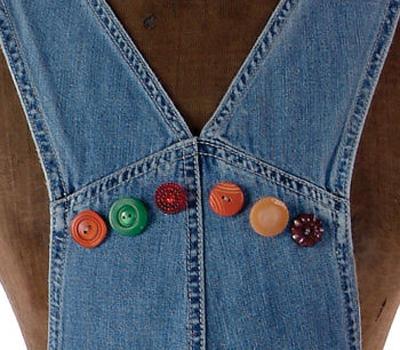 Want to overhaul the style on those old overalls? Embellishing jeans with buttons are a great way to bring new life and color to your wardrobe. But that's not the only notion you can use to embellish denim fashion. You can make a statement by including accents such as rick rack or ball fringe.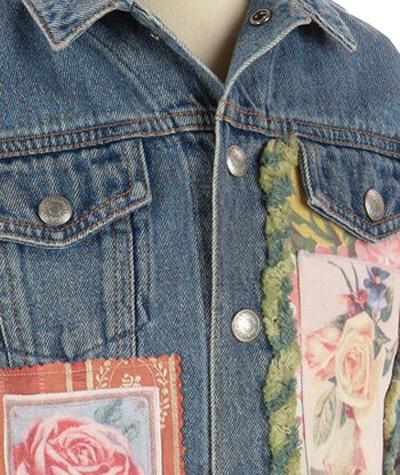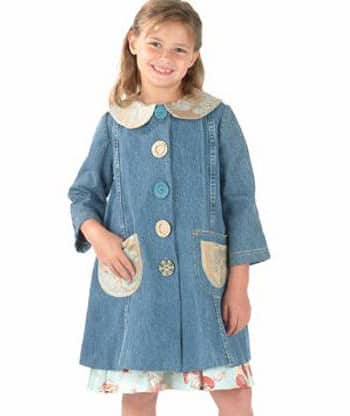 Here is another example of embellishment on denim by using applique techniques on a jacket and a dress. All these inspirational ideas and more are available in my book Denim Redesign which is available in my Amazon Store.
History of Denim
If you are looking for more than inspiration, Denim Redesign also offers a quick look at the history of this versatile fabric. It's been produced in this country since the late 18th century. The word denim actually derives from the French word "serge de Nimes," which references the town of Nimes in France.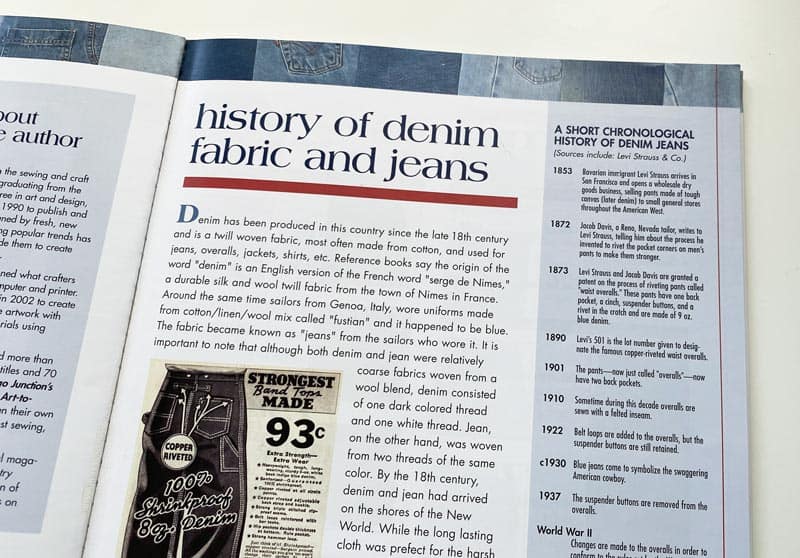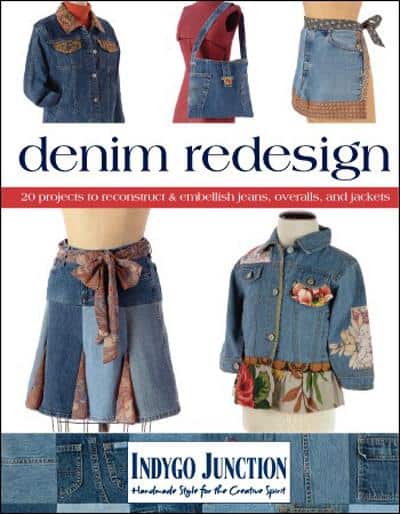 Get your own copy of Denim Redesign!
Denim Redesign: 20 Projects to Reconstruct & Embellish Jeans, Overalls, and Jackets is available in print on my Amazon Store.
Get inspired with Amy!
Receive this free PDF tag art as a gift when you join.