March is National Quilting Month! Our LIVE last week was focused on Crazy Quilts. If you missed the Facebook LIVE event you can watch it below. My mom, Donna, joined me for this episode sharing amazing patchwork quilts from her collection. See the gorgeous examples in the video.
I added a few photos for you to get a closer look at the "fancy work" techniques we discussed. From beading to painting, crazy quilts contained a multitude of materials and techniques which makes me especially love them for inspiration and ideas for our modern makes!! What's old is news again, Vintage Made Modern is my mantra!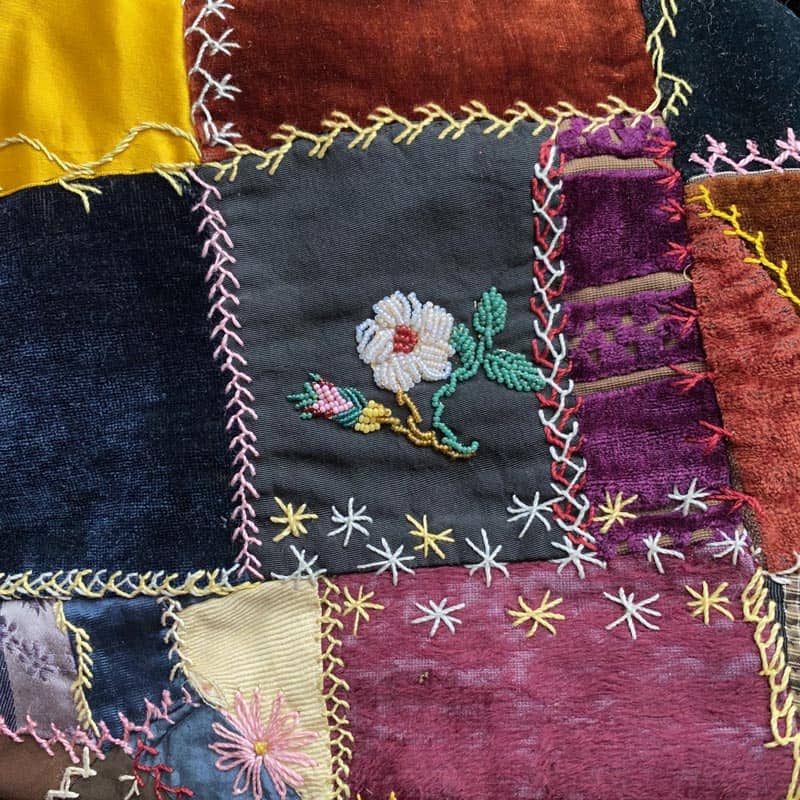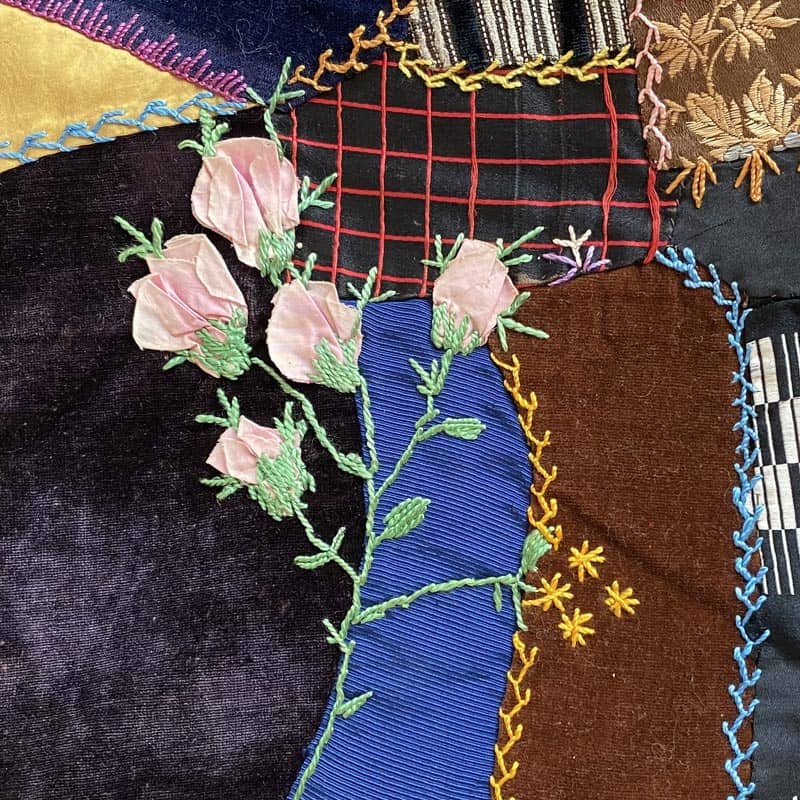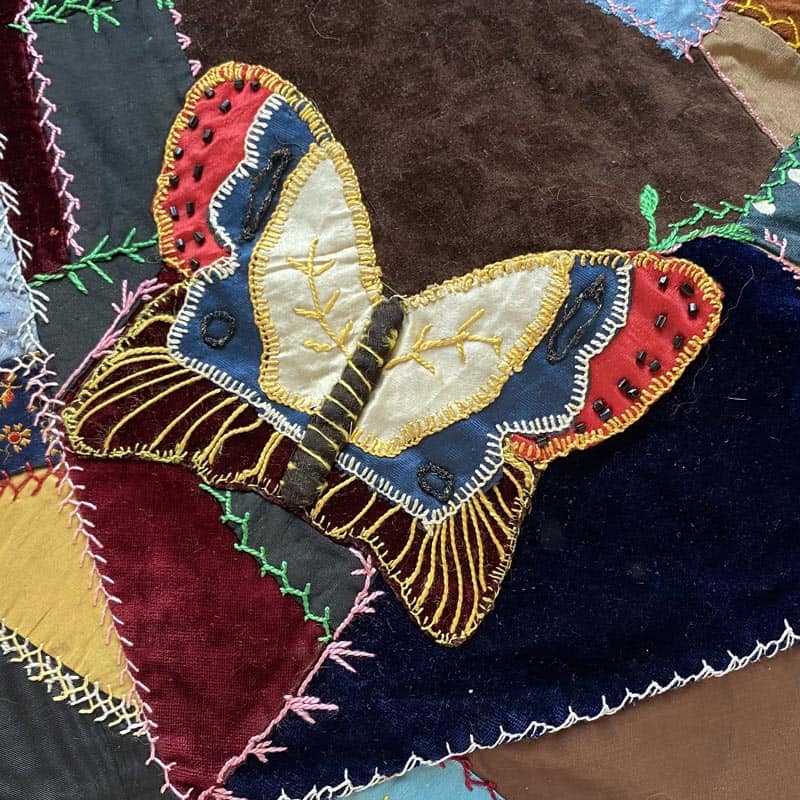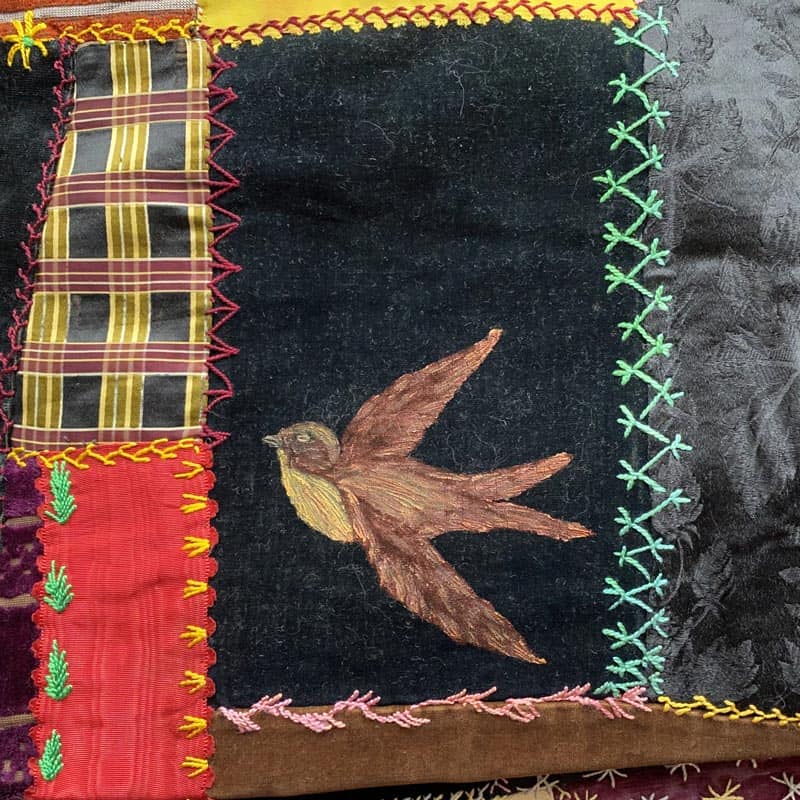 I also shared some of the more popular motifs on crazy qults including the spider web for good luck!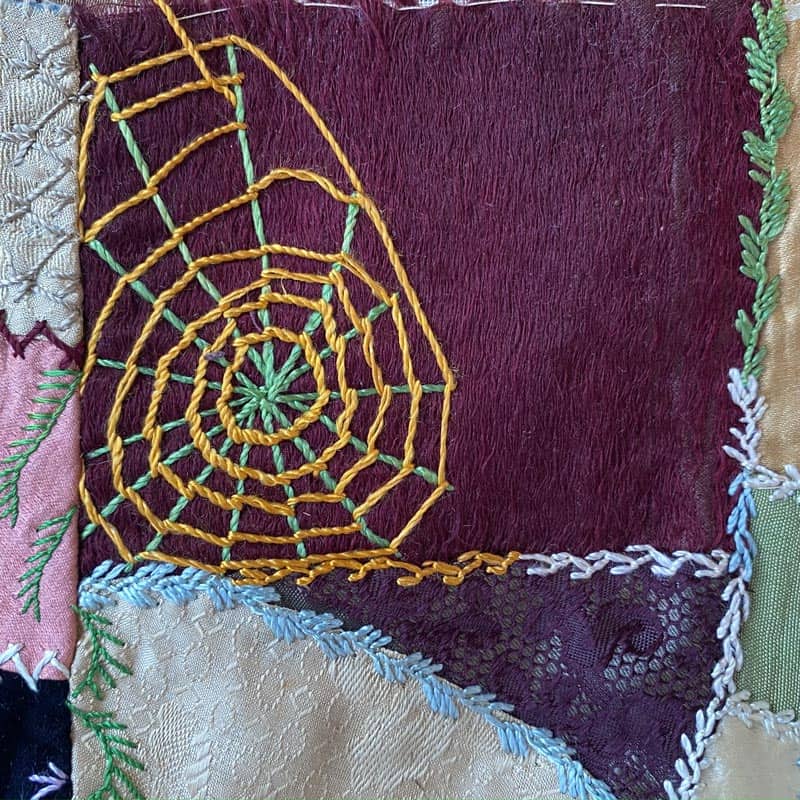 Digital Image Downloads for you!
I have a wide variety digital patterns, art and photos for instant download in my Shop. See the full collection of sewing and quilting art here. 
This is the vintage trade card with the crazy quilt graphic that I shared in the live event. 
Crazy Quilt Patchwork Woman
Perfect for crafts, or suitable for framing! This image can be printed on inkjet fabrics, transfers and paper for infinite crafting possibilities – greeting cards, gift tags, digital scrapbooking, wearable art and more!
If you watched the Facebook LIVE, I also shared a FREE printable last week from my Quilt Therapy Coloring book:
If you are interested in learning more about the Quilt Therapy Coloring book, I offer it in my shop as a PDF download. You can also purchase the printed version in my Amazon Store.
I hope you enjoy the video, and please consider joining my LIVE on Fridays at 1:00 PM CT. Here is a link to my group where you can find my past LIVE episodes in the guides tab.
AND you can join me live next week for another episode!
Please share a comment if you learned something new about crazy quilts!