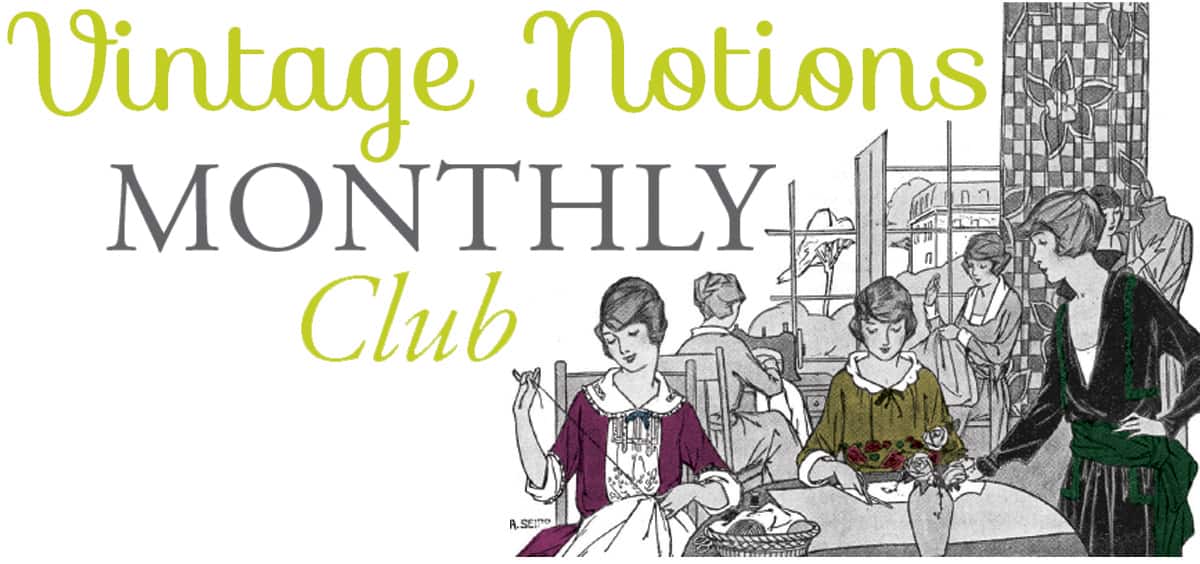 Thanks for joining me in my third installment of our monthly club, where we are revisiting my Vintage Notions Monthly magazine issues. This is the cover of the third issue of 24 in the series.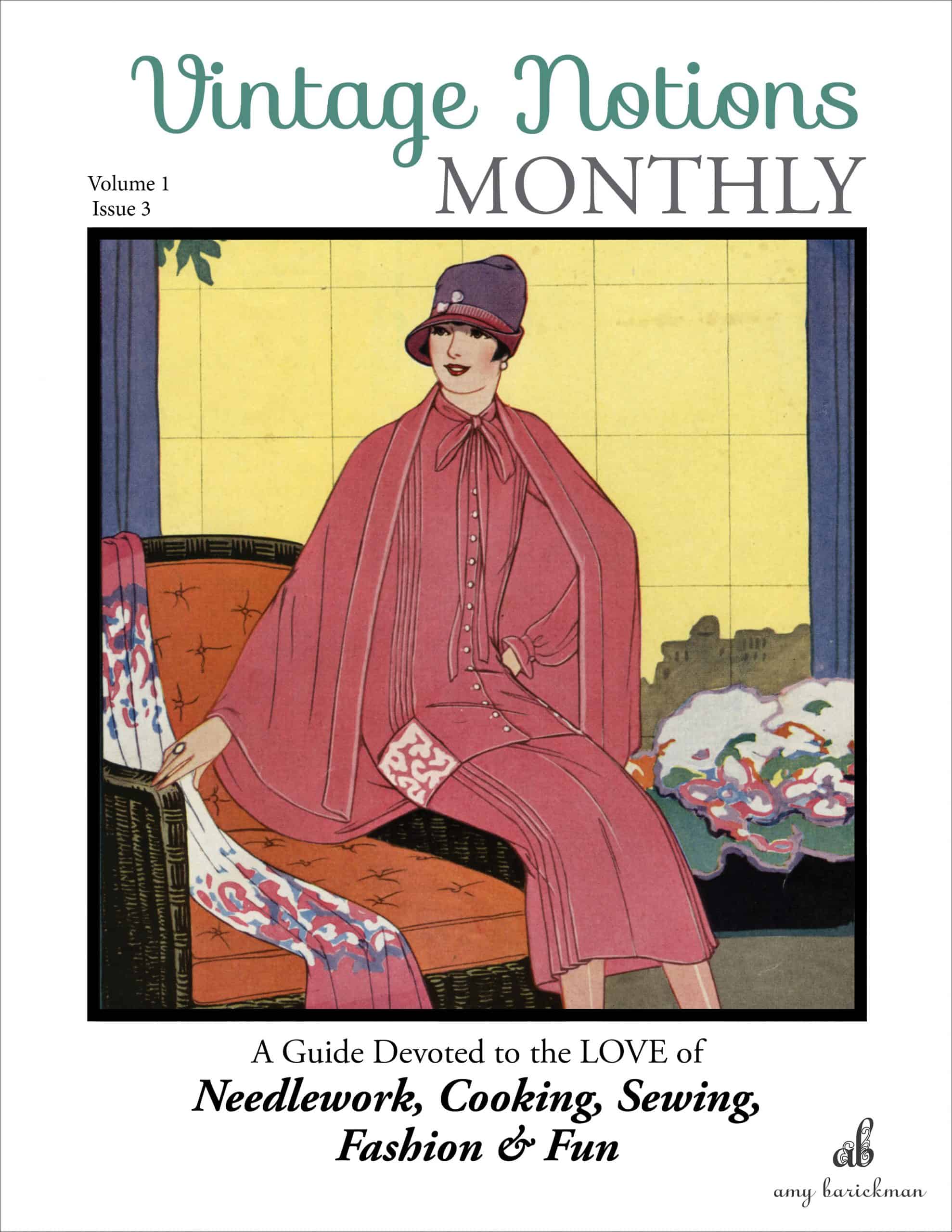 The March issue is focused on change and looking forward from the editor's Inspiration letter on constructing their new school building to the article "Frocks for the First Warm Days."

Here is a quote from this article that sums up my sentiments as well. "The first warm days follow soon after Easter. What an extreme satisfaction it is to be prepared for them with a new frock or two of the popular summer fabrics." Isn't this true even today? We (at least those of us in the Midwest) long for the turning of the weather so we can pull out (or stitch up) brand new clothing for spring.

Millinery work is almost a lost art today. However, you can renew your love affair with hats in the pages of Vintage Notions Monthly. This issue features the article Hats for Immediate Wear. Mary Mahon recounts her recent trip to New York and all of the trending hat styles & fashion of the day— from the style preferred by the sophisticated French lady to the up-and-coming color combinations of the new season. Click here to read this article!
You will also enjoy articles on being cheerful, dressmaking, and Easter novelties in the March issue.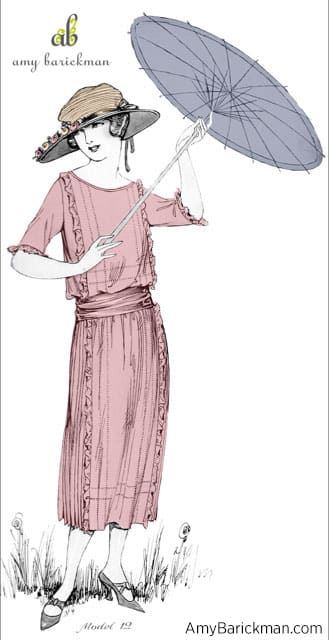 Each issue also includes amazing illustrations of 1920's fashion! March's issue features some beautiful dress styles, including the straight line and bloused sash dress, basque dress, and many variations. I love the accessories of hats, gloves, and parasols they are paired with. This section titled Fashion Service provides the artistic renderings of these fashions and a detailed description of the garments, including materials, alternations, and other interesting details.

Each issue contains our simple Magic Pattern! A magic pattern is a stylish sewing project that does not require a printed tissue like modern patterns. You simply use your personal measurements and the guides provided in the magazine to create your fashion. This month's project is the Chemise Dress.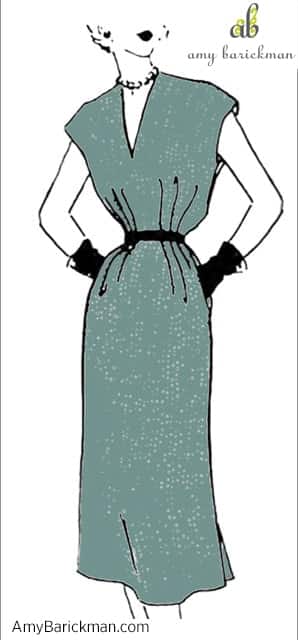 Each issue also provides a helpful chart with guidelines on taking accurate measurements so you get a good fit!
Join me next month as we explore Issue 4. For more information on purchasing Vintage Notion Monthly, visit our magazine page.  To order printed issues, view the entire Vintage Notions Monthly series on Amazon.
For more vintage inspiration from the Woman's Institute see my video sharing Chapter Three of my book Vintage Notions: A Thimbleful of Cheerfulness.