Last week my mom and I visited Crystal Bridges, Museum of American Art in Bentonville, Arkansas, to see Crafting America's opening. Donna and I stopped off at the Museum on our way to pick up my daughter in Fayetteville, Arkansas, which is about a three-hour drive from Kansas City. 
Just a side note, timed tickets were required. We visited the Members Only opening, which was a day before opening to the general public. It is a wonderful museum, and if you have plans to visit it regularly, I would highly recommend considering joining as a member. I think it was $65, and I was allowed to bring one guest to the opening.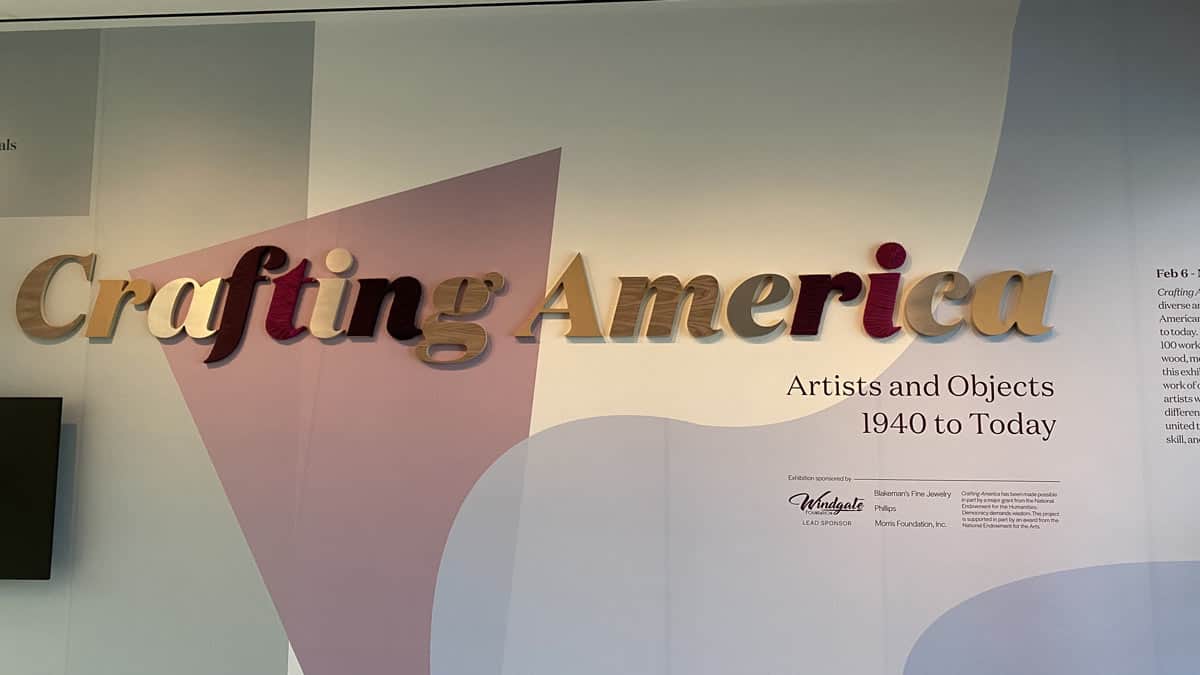 Outside the entrance to the Crafting America exhibit is a view of the Chihuly work, and it also gives you a sneak peek at the beautiful grounds and trails surrounding the museum.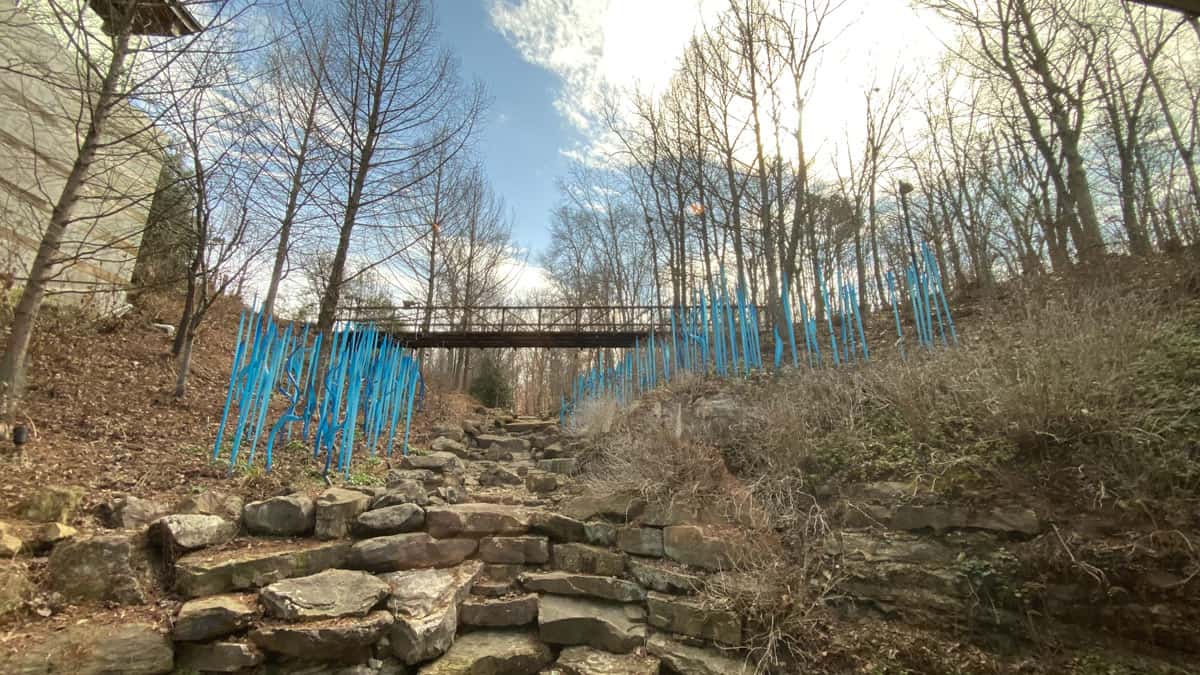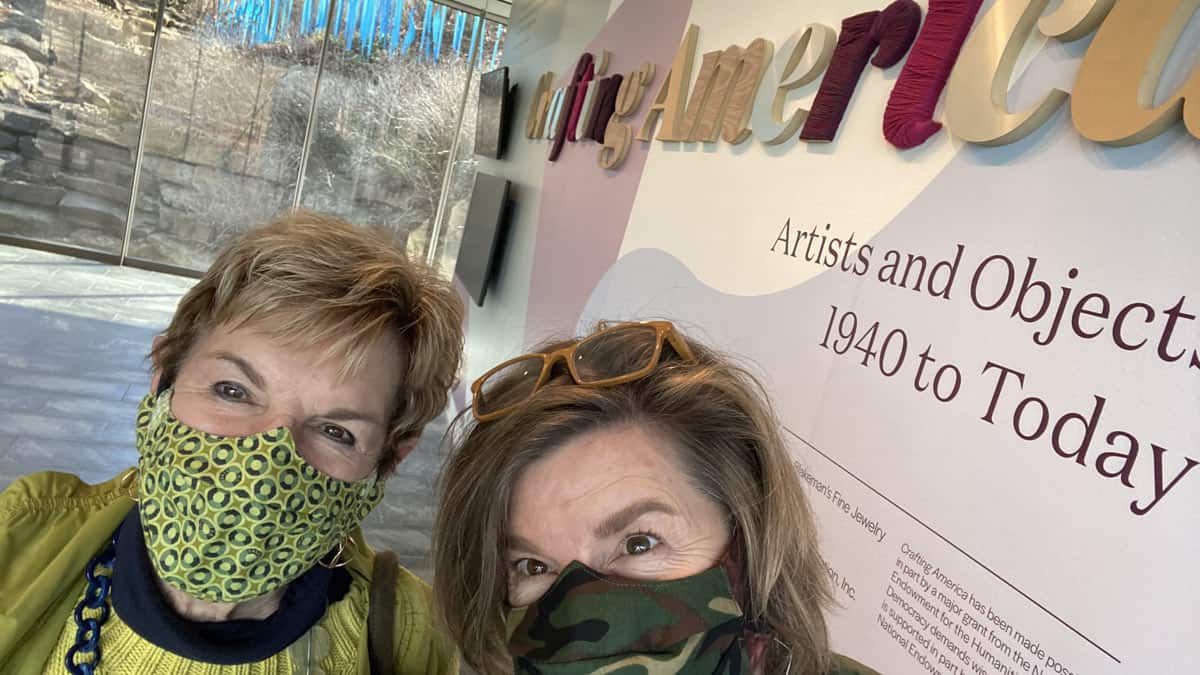 The building itself is a work of art. Here's a bird's eye view highlighted in a puzzle that I saw in the gift shop. Keep in mind they are doing some renovation right now to the museum store, so it is temporarily located in the main lobby area across from the Coffee Bar.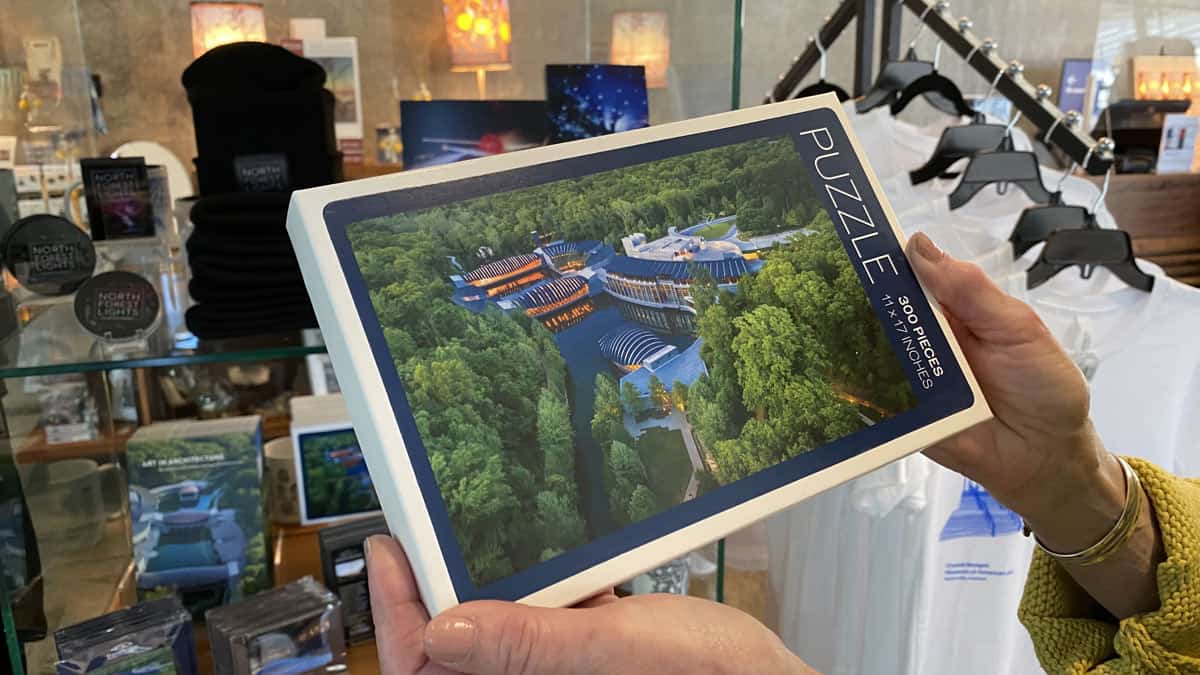 Here are a few photos from the exhibit. I was particularly thrilled to see Sonia Clark's beaded prayers project—a collaborative work incorporating contributions for more than 5,000 participants to date cloth beads and other materials mounted to panels. Note the images I captured of hearts, which was one of the themes I saw reoccurring in the prayer couches. This reminded me of a recent artist interview I did with Jenny Allen, who creates wonderful prayer dolls stitching mother of pearl buttons to her animals and silhouettes.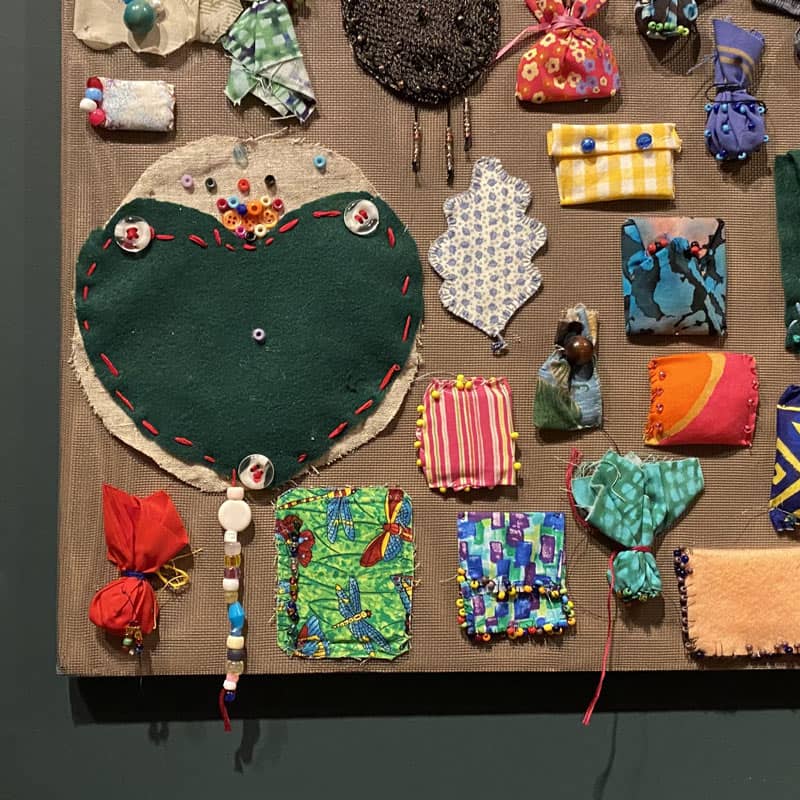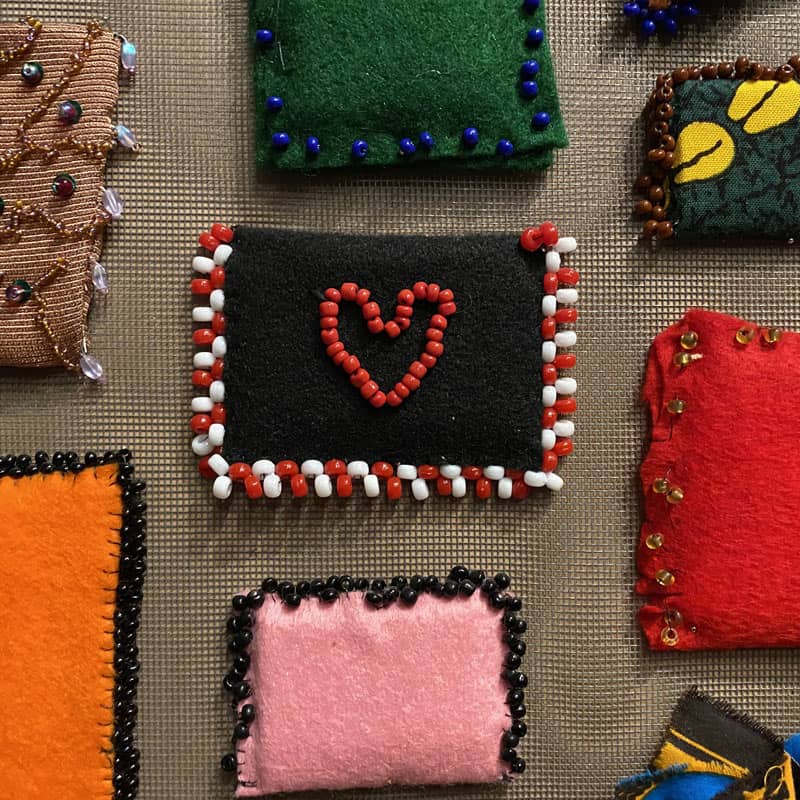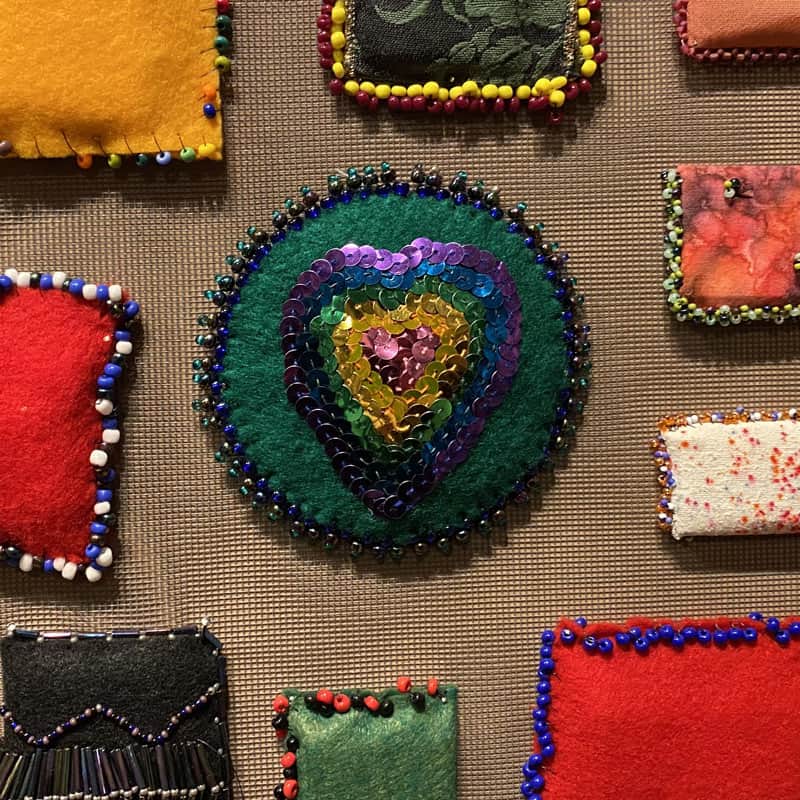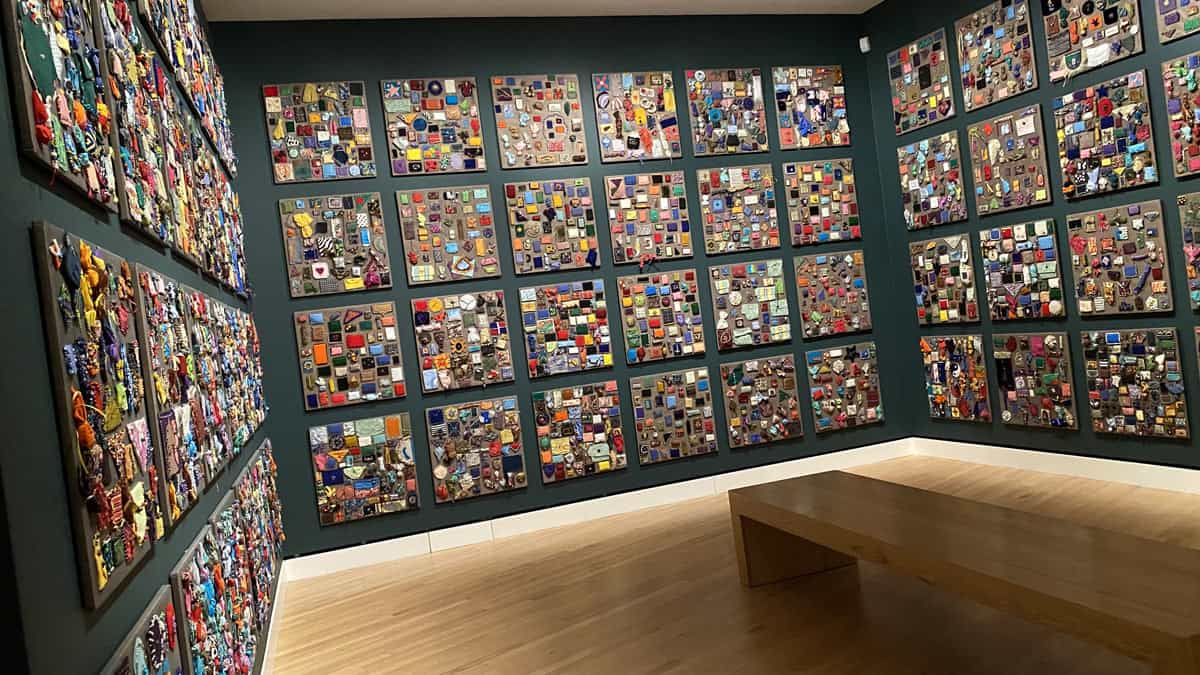 I also loved the Basket created by Susie Billy. Its materials included shell "buttons"—my favorite vintage notion! Willow, mallard duck, woodpecker, meadowlark, and quail feathers created the basket's design pattern and color.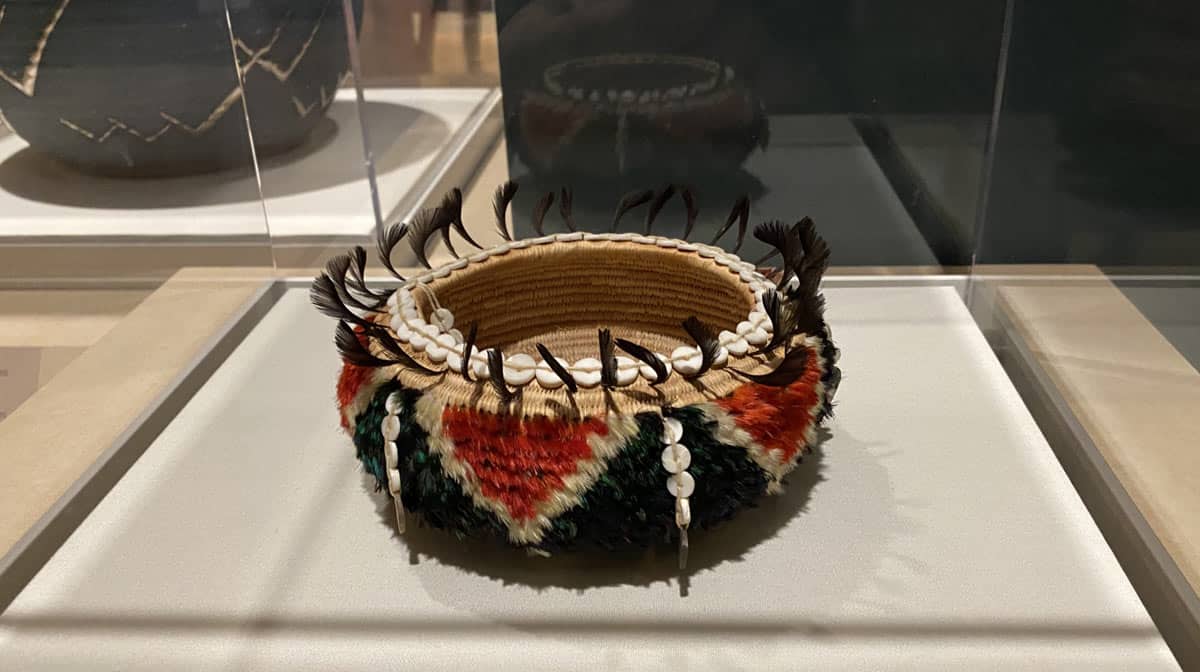 This exhibit emphasized "the vessel as a key form of craft — as fundamental as the rectangle is for painters."
Here are a few of the vessels I admired in the exhibit: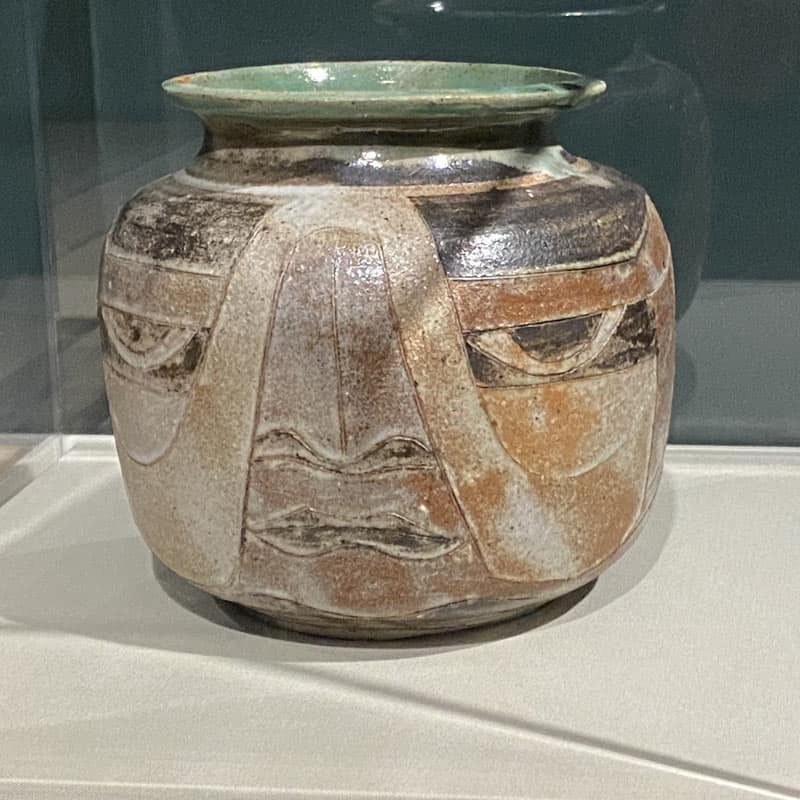 Marguerite Wildenhain
Untitled (Vessel)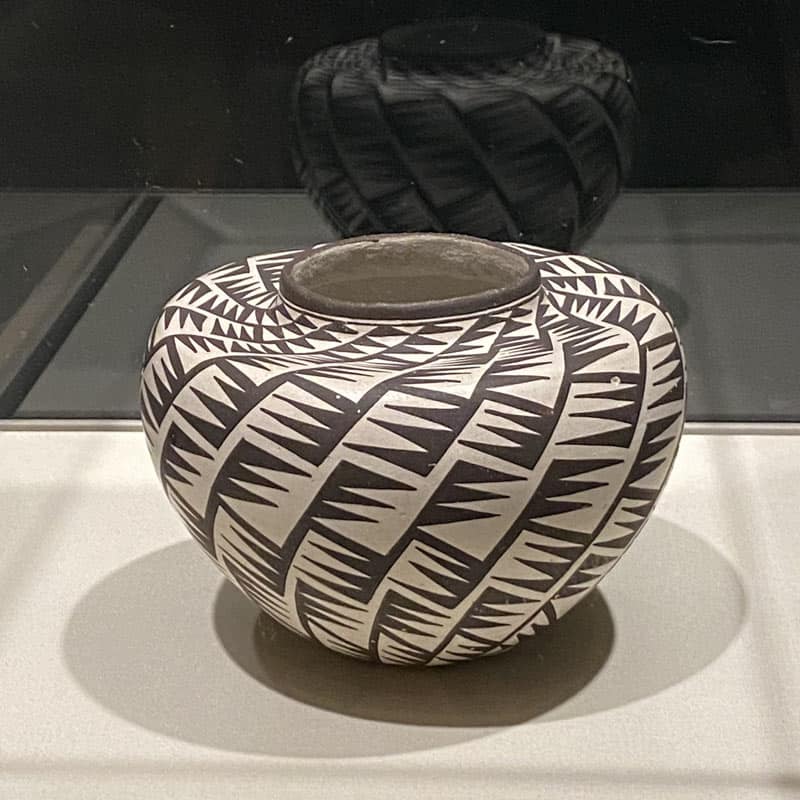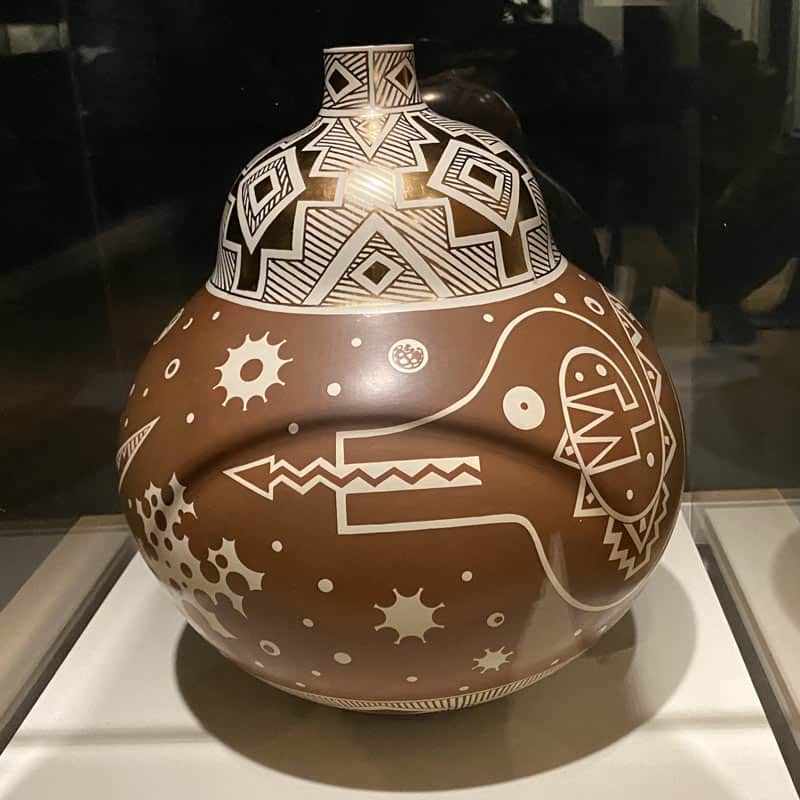 I always LOVE an art museum store! Due to the renovation happening, the temporary store was a scaled-down version from my past shopping experiences, but none the less I loved the books, jewelry, and textiles that were for sale.
I came home with this children's book! A Life Made by Hand by Ruth Asawa and illustrated by Andrea D'Aquino.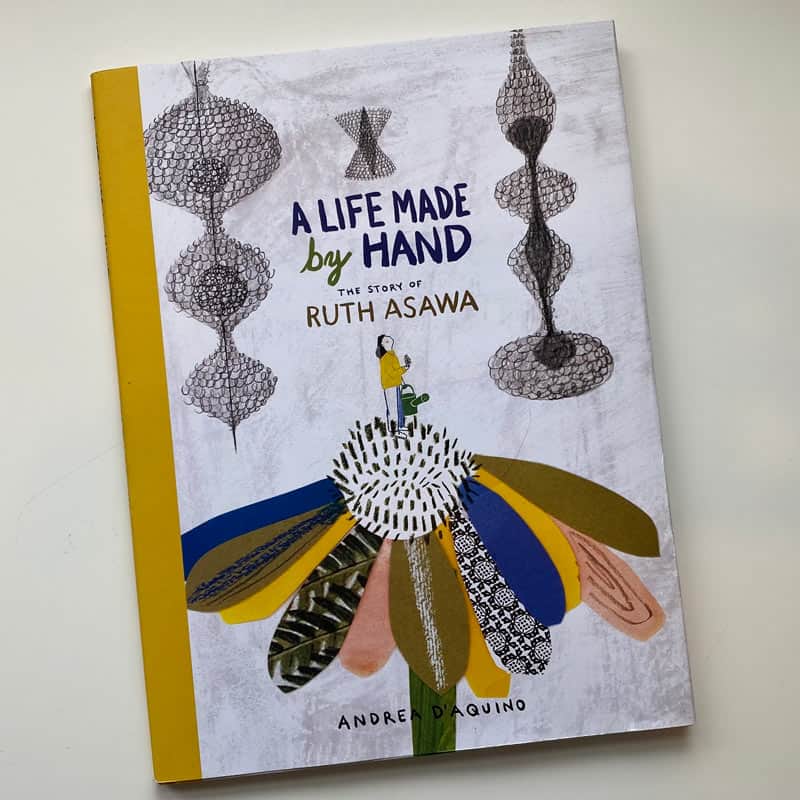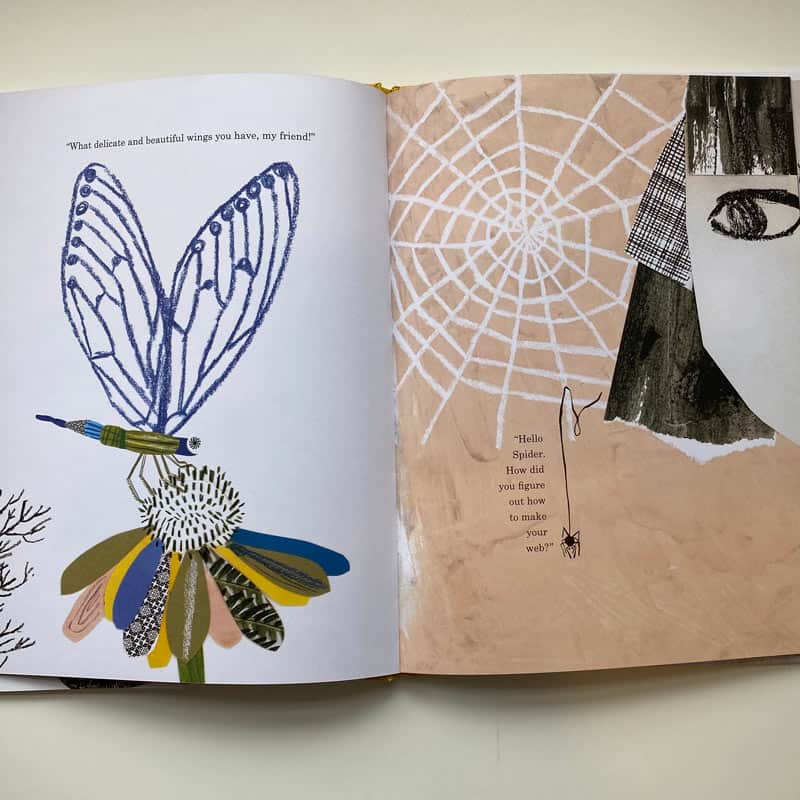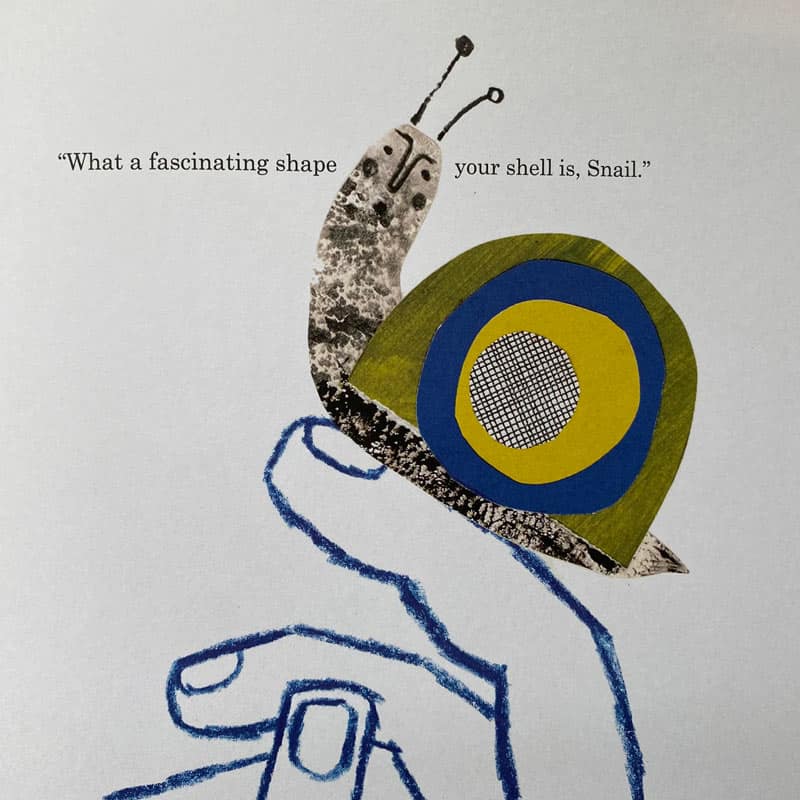 I actually filmed a Facebook LIVE from the museum! Join my Vintage Made Modern Facebook Group to watch it! Join me this week as I will share some of the pages from A Life Made by Hand!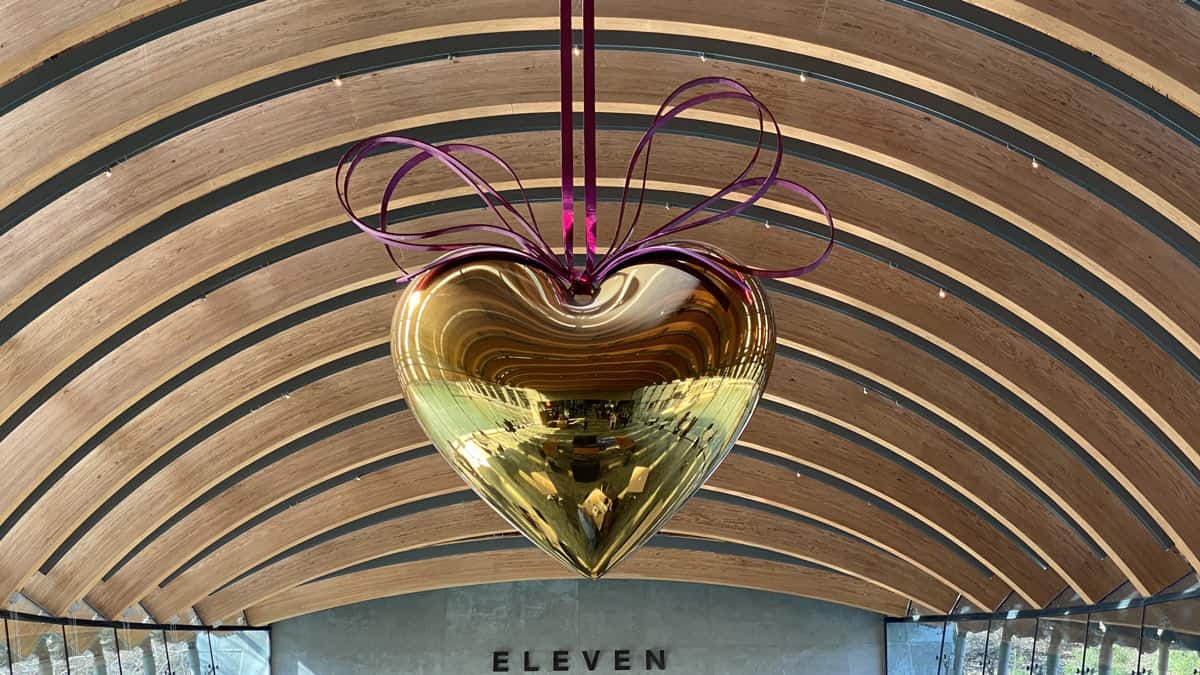 This heart hangs over the Eleven Restuarant near the museum's entrance! Happy Valentine's Day 2021!
Here is a link to the Crystal Bridges website to see the current exhibitions.