Digging through Valentine images I found this gem!! Dian Stanley made me this fabric Valentine 10 years ago! If there was a year to send Valentine's to friend and family, this is it! So how about creating an extra special fabric valentine?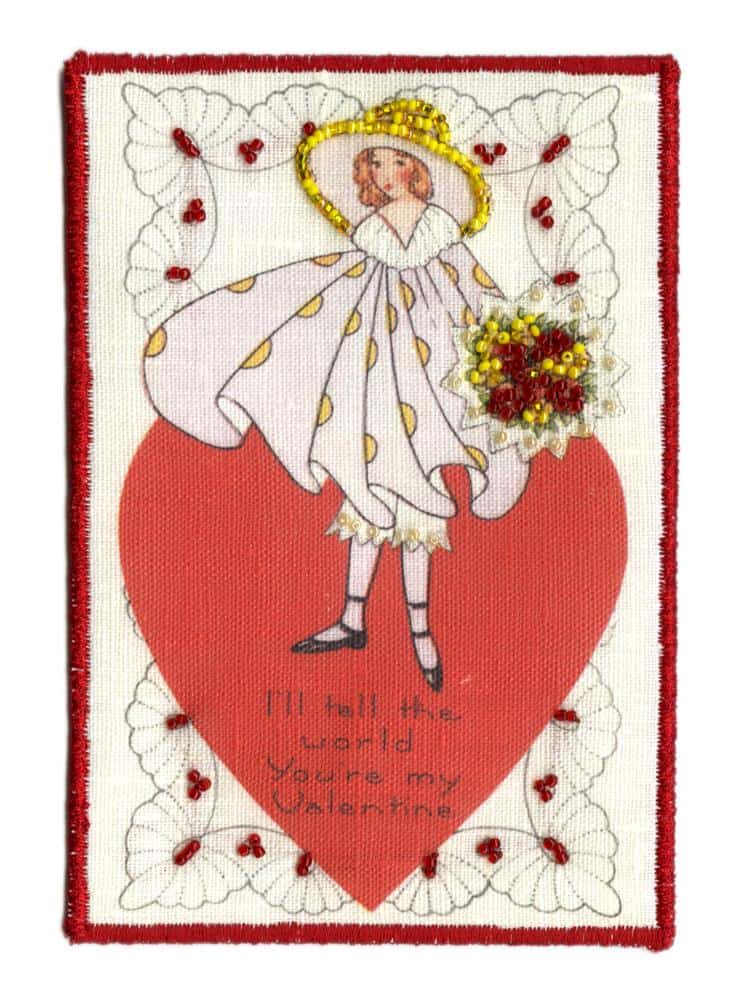 Check out the beaded accents and embroidered flower details Dian added to the image!! The vintage postcard backs were also printed on fabric sheets. Here I am, many years ago working on some Valentine projects, wearing a fun sweater with a heart appliqué covered in my favorite notion, the pearl button. I am planning to share this project in one of my upcoming Facebook LIVE events in our Vintage Made Modern Group! Be sure to join and watch me Fridays at 1:00 central sharing creative projects for needle and thread!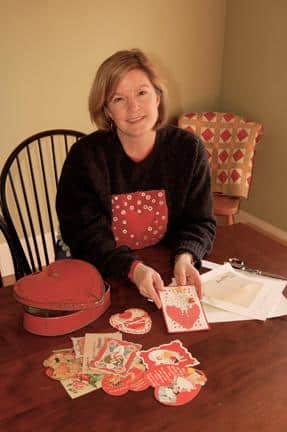 Print images on fabric sheets, fuse together and mail for a one-of-a-kind, vintage made modern Valentine Greeting! Click here to purchase  the Postcard Back Image and click here for the You're my Valentine Girl
Be sure to tag me on Instagram @amybarickman_studio using the hashtag #ABFreeVintageImage to share!