Living in Kansas City snow can be scarce so I looked forward to our family trip over New Year's to Northern Michigan and the opportunity to enjoy the beauty of falling snow and the winter wonderland it leaves behind- to play in it and photograph it! Capturing and collecting images or "making pictures" is an obsession of mine that compares to my love of collecting vintage content.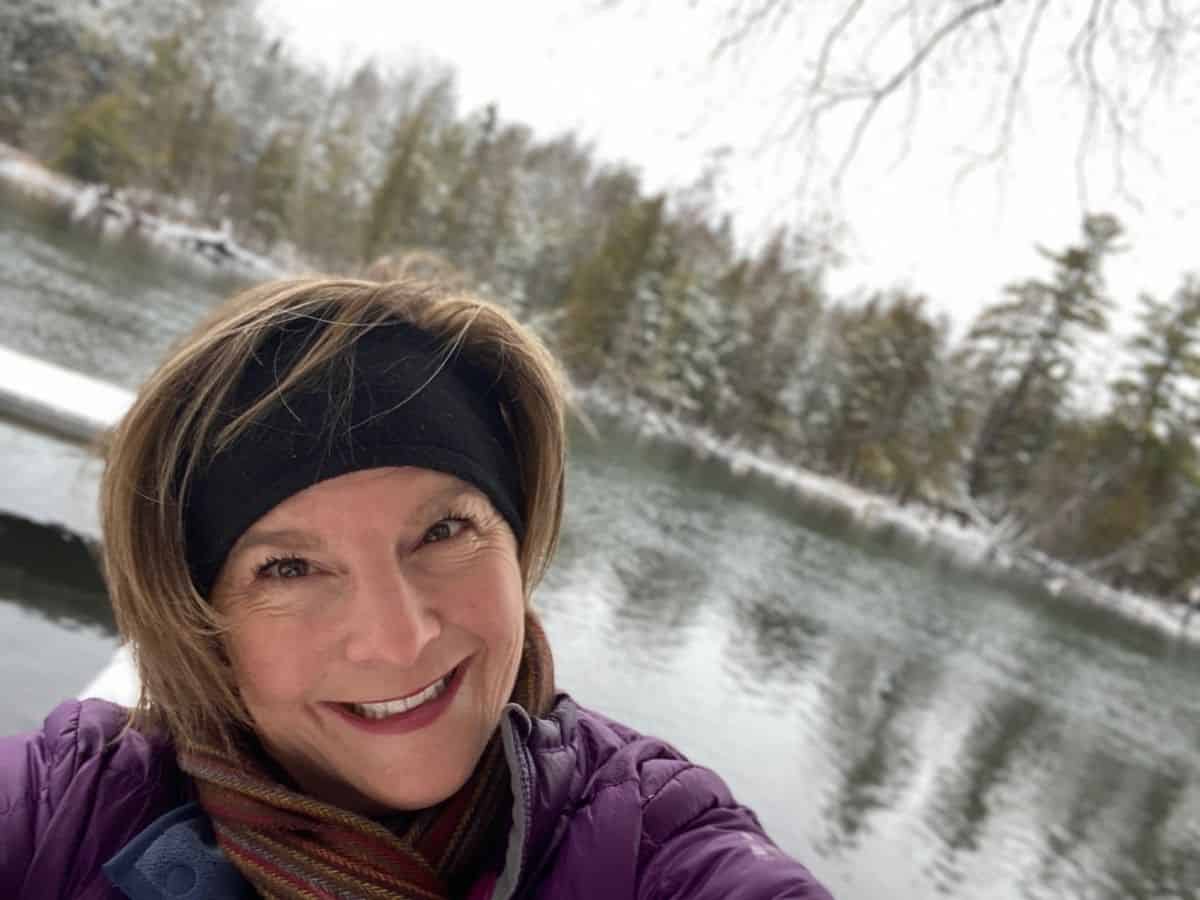 I have been thinking a lot lately about the joy found in making as I am preparing to launch a membership program focused on that purpose. I shared this vintage image recently in my Instagram feed. One of the simplest childhood joys is making a snowman- not to mention the joy found for those of us young at heart!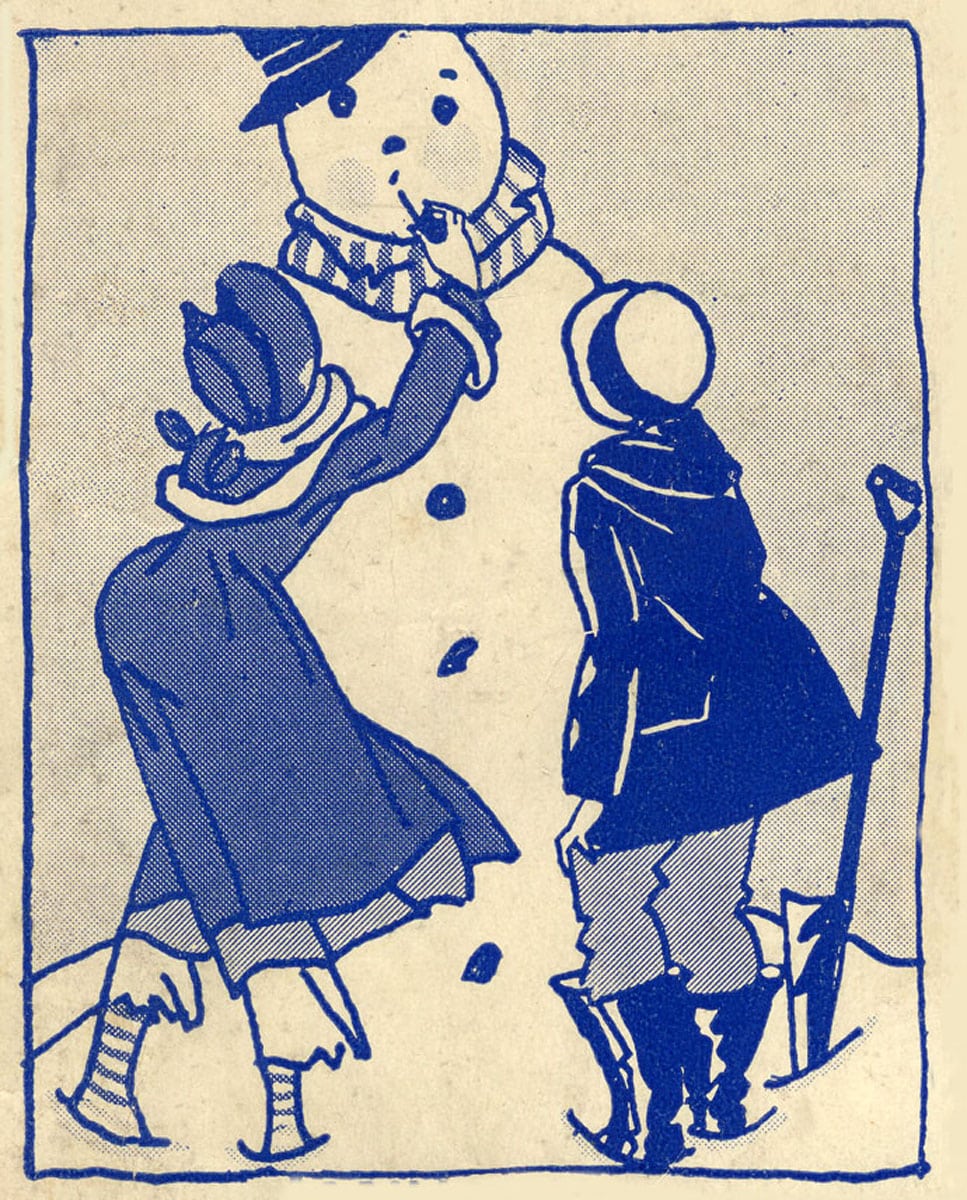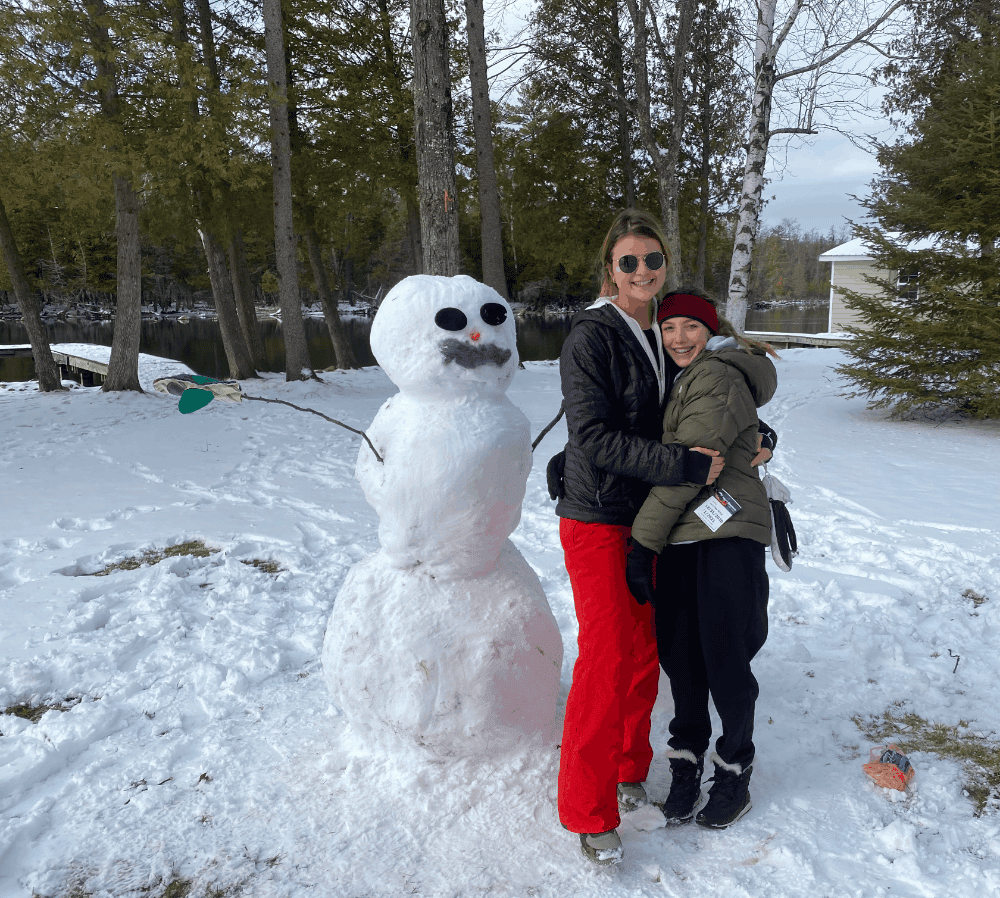 As the new year offers a chance to reset ourselves for the 12 months ahead, this post is the start of my goal of going deeper with you sharing my creative story- both my photography and, of course, more vintage made modern inspiration!  So I hope you enjoy it and join me this year in finding more joy in making!!
Speaking of the joy of making, it can be found in something as simple as a snowman! Here are a couple of snow people from "Up North."
I was thrilled to find this lady not too far from the shore of Torch Lake. See a sliver of the lake in view through the breezeway. I thought she had some amazing details- that pink tutu, the gorgeous eyelashes, and the dill pickle for a nose. The level of creativity was so inspiring!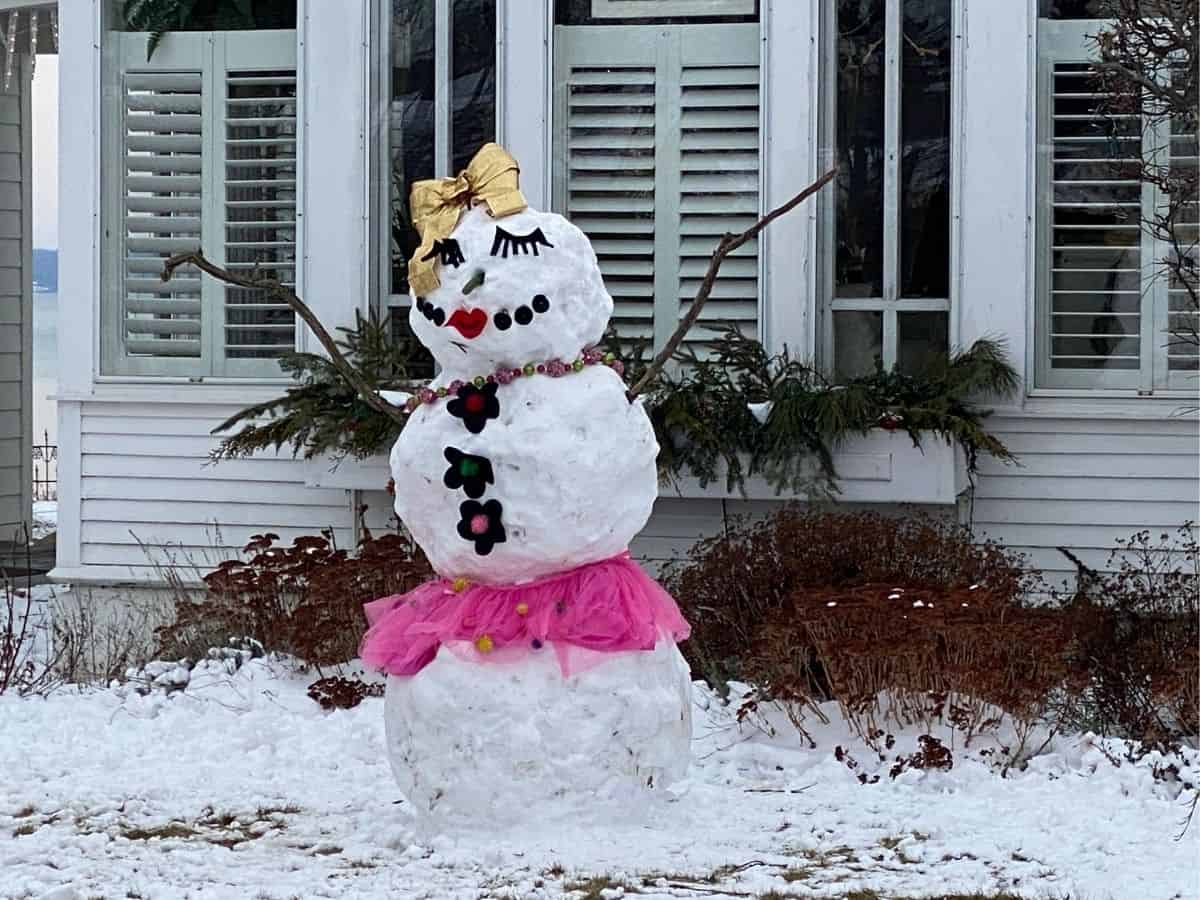 We went home and my husband (Mr. B), daughter, and niece created this pair. The best idea was the steel wool mustache, resourceful  Mr. B added. Thanks, Bob! My niece picked out the perfect buttons for the smaller of the pair we built on the edge of Torch River.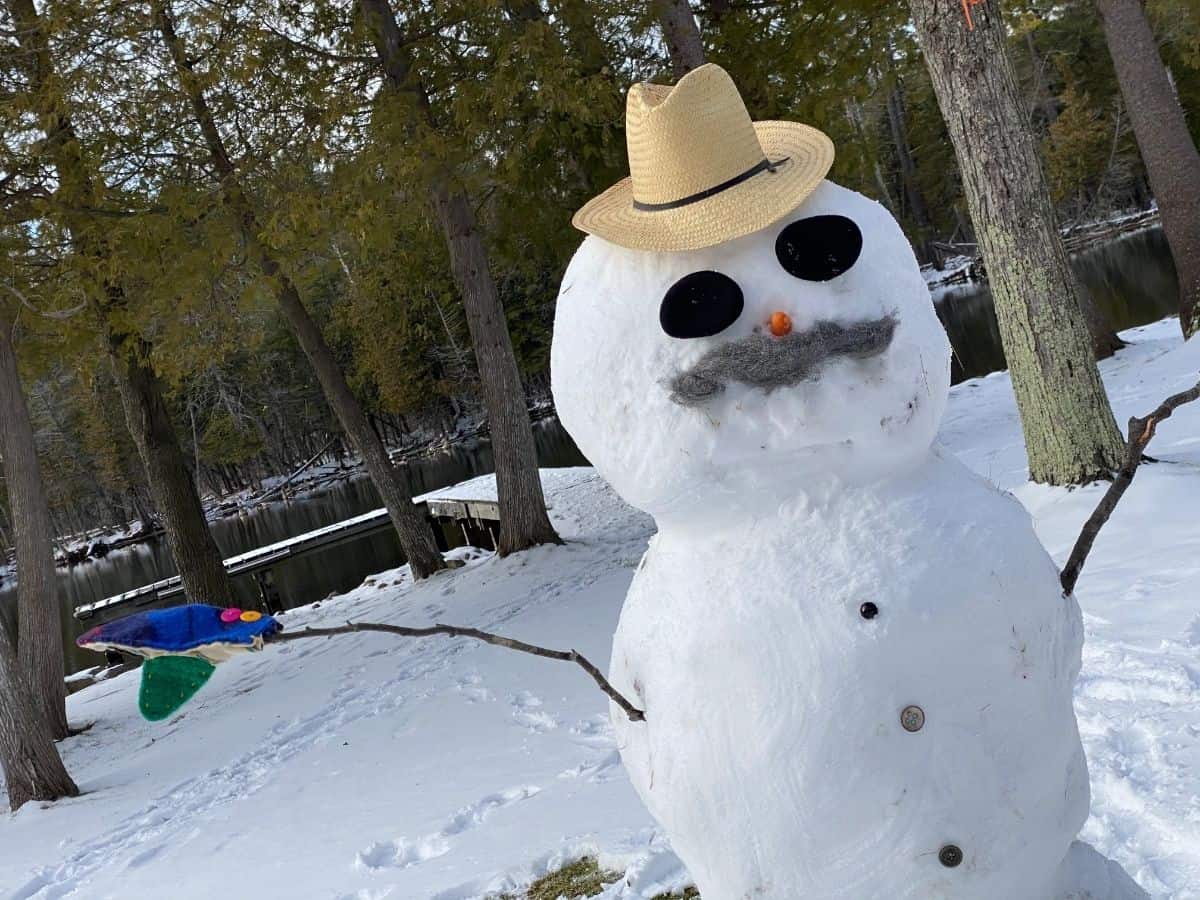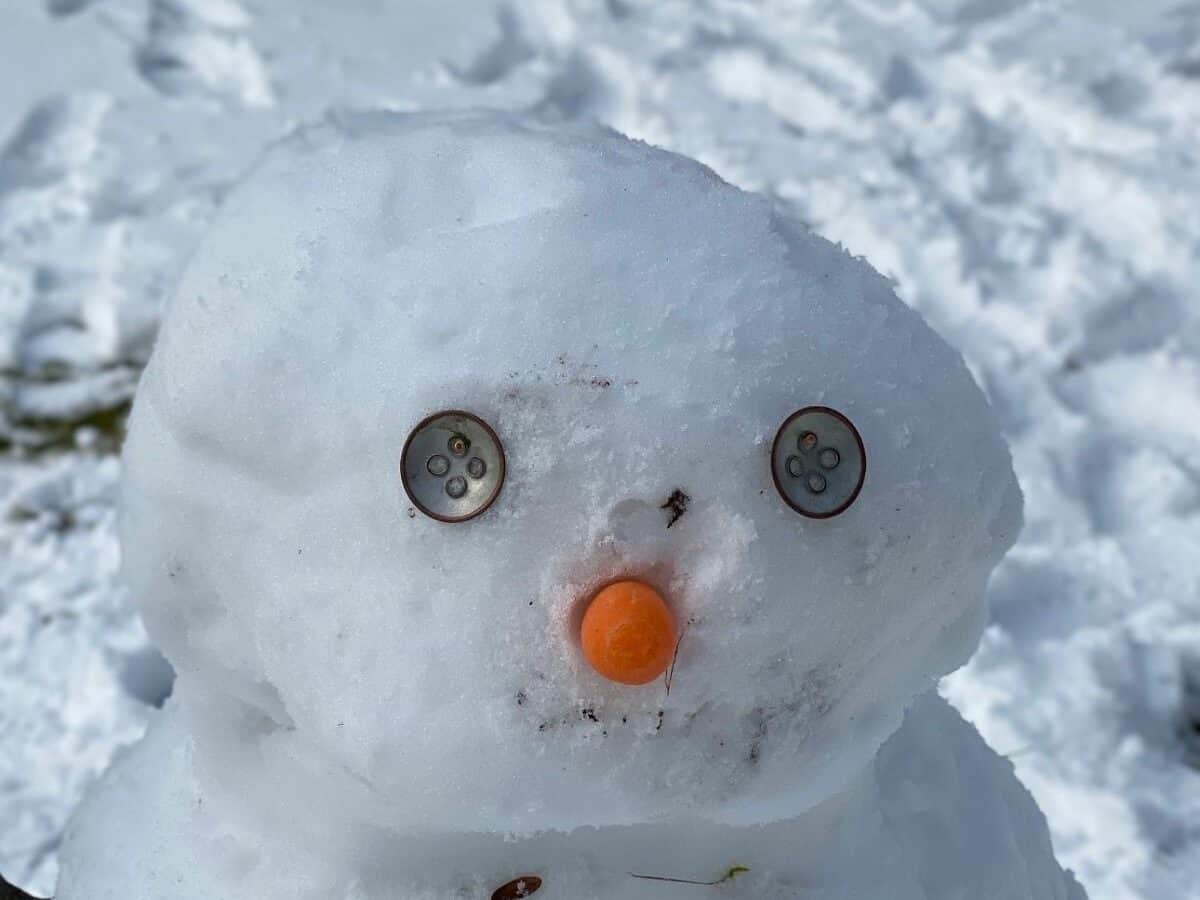 My touch was the fun mittens I found made from felted sweaters! A great recycling project! Now is the perfect time of year to find wonderful woolens at the thrift shop to felt and sew.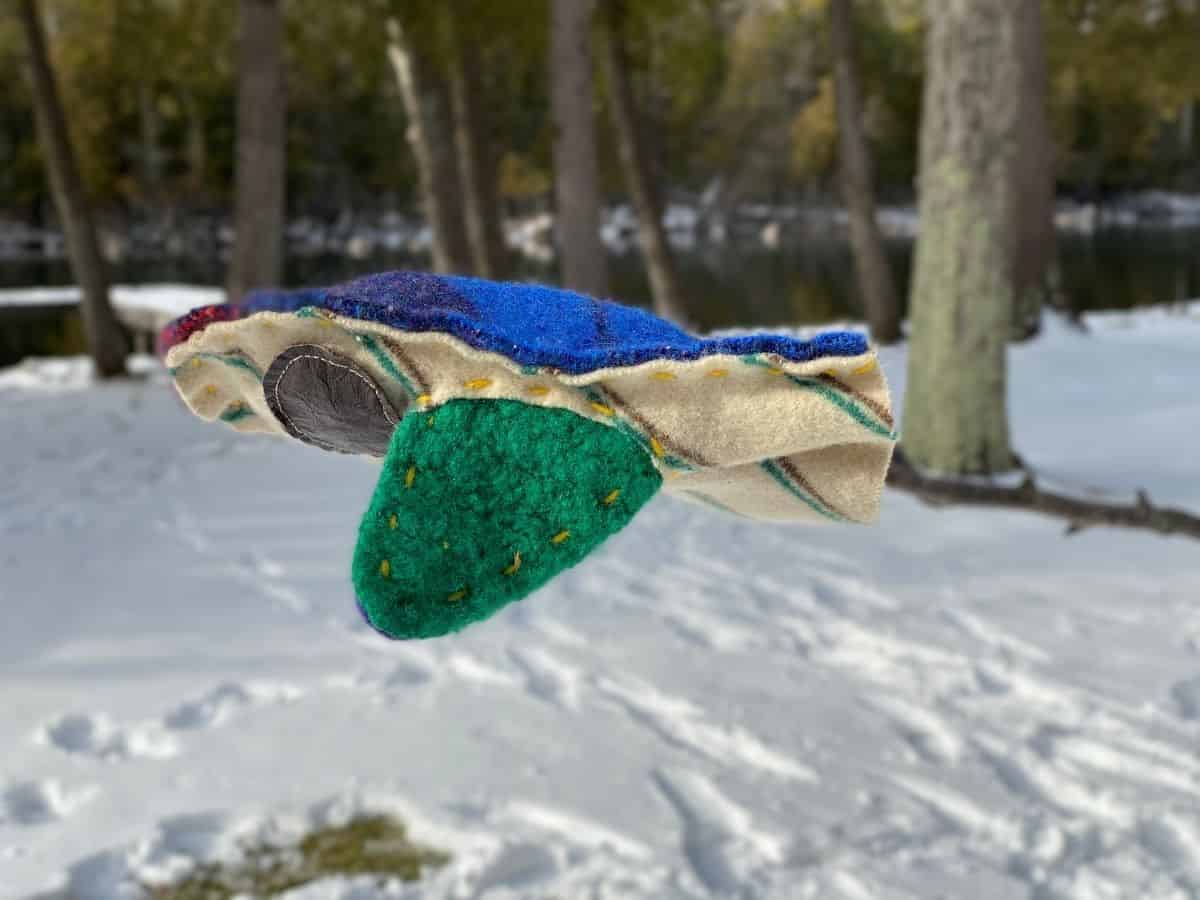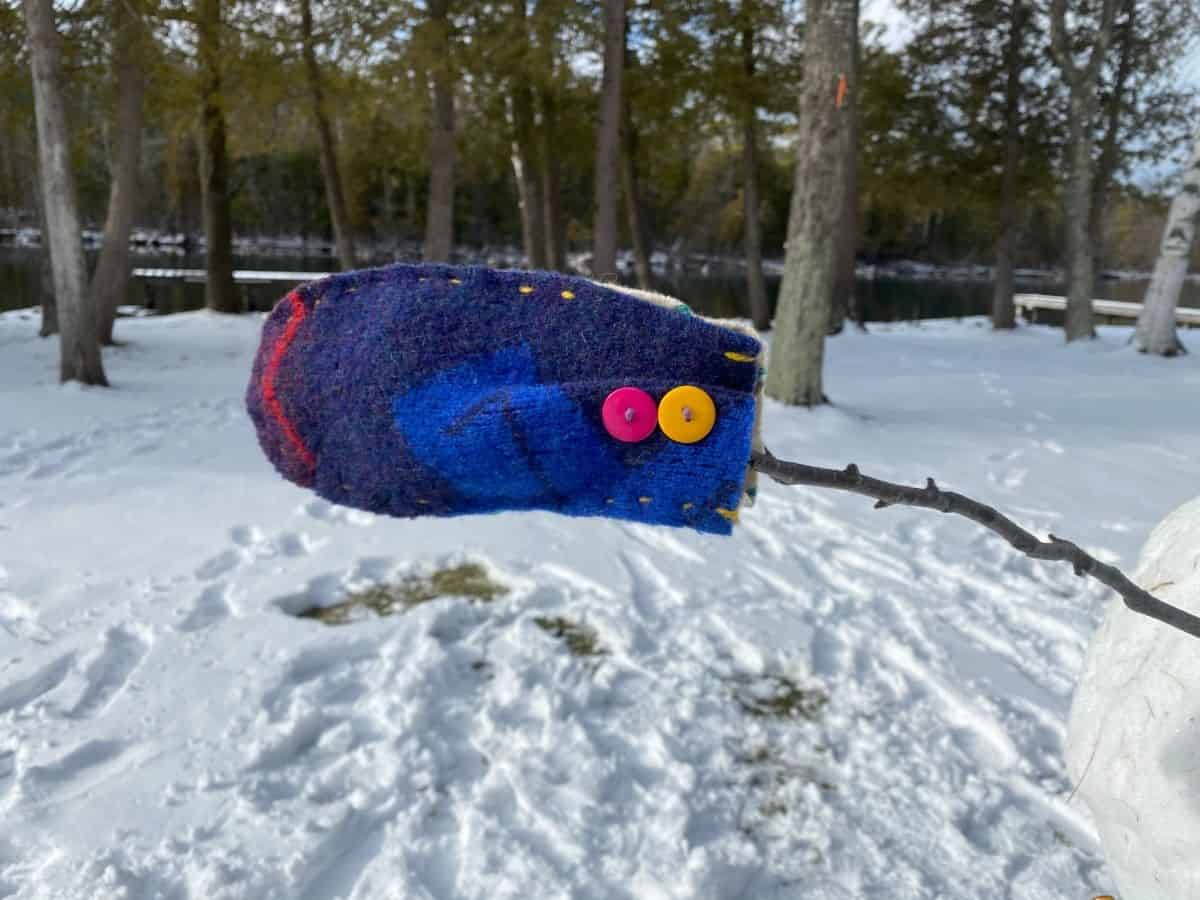 Here are a few of the images of snow and ice I captured. Discovering design and pattern in nature is another creative passion of mine…here are a few examples. Note the duck and bird shots I was particularly thrilled to get- the gorgeous Hooded Merganser  and the Bald Eagle sitting in it's nest!