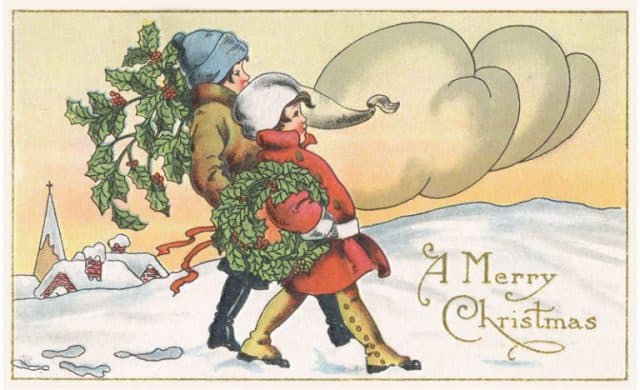 Time flies! It is hard to believe 2020 is coming to a close. I have had so much fun sharing my Vintage Notions book in my Vintage Made Modern Youtube Series! From the Department of Inspiration, I share thoughts on Mary's advice in the Joy of Doing Things essay and gift giving in the holiday season. You also get to view some festive vintage holiday hankies and I also share some fun holiday fashion ideas.
In this video, I also share some fun projects like the Upcycled Santa and this holiday outfit my mother made for me using Indygo Junction's Sophia Swing Coat pattern. In the video, I'm wearing the popular Mandarin Vest.
Be a Little Kinder
A special poem from a December 1921 Inspiration issue, that reminds us that we all can take some time and be a little kinder to those around us. Don't you love the fabric we featured on the border of this page? It is a vintage feed sack print.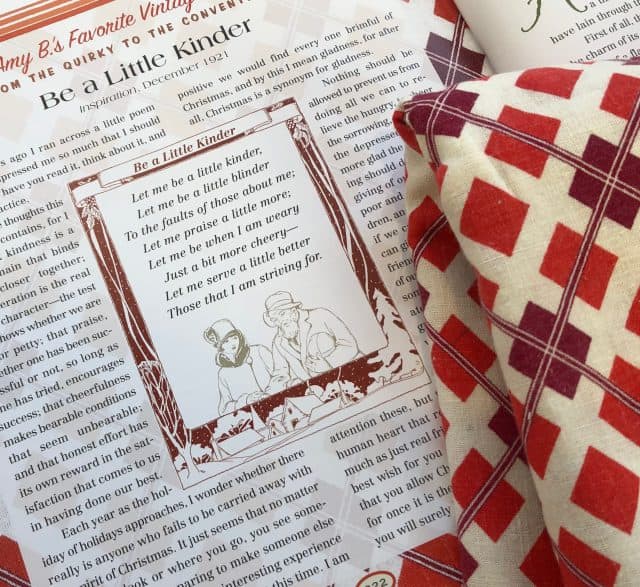 Inspiring Graphics – Inspiration & Fashion Service
The holiday covers of the Institutes newsletter and magazine feature beautiful graphics. Look at the children peeking in to see if Santa has arrived. The Fashion Service issues offer glamorous fashions from the 20's and 30's.

If you enjoyed the book did you know we have 24 Vintage Notions Monthly issues you can purchase? They continue to share the work of Mary Brooks Picken and the Woman's Institute.
Remember to sign up for my newsletter to keep up with my latest projects and adventures!
You will also receive this FREE Welcome gift of printables including tags that will be ideal for your handmade holiday gifts!