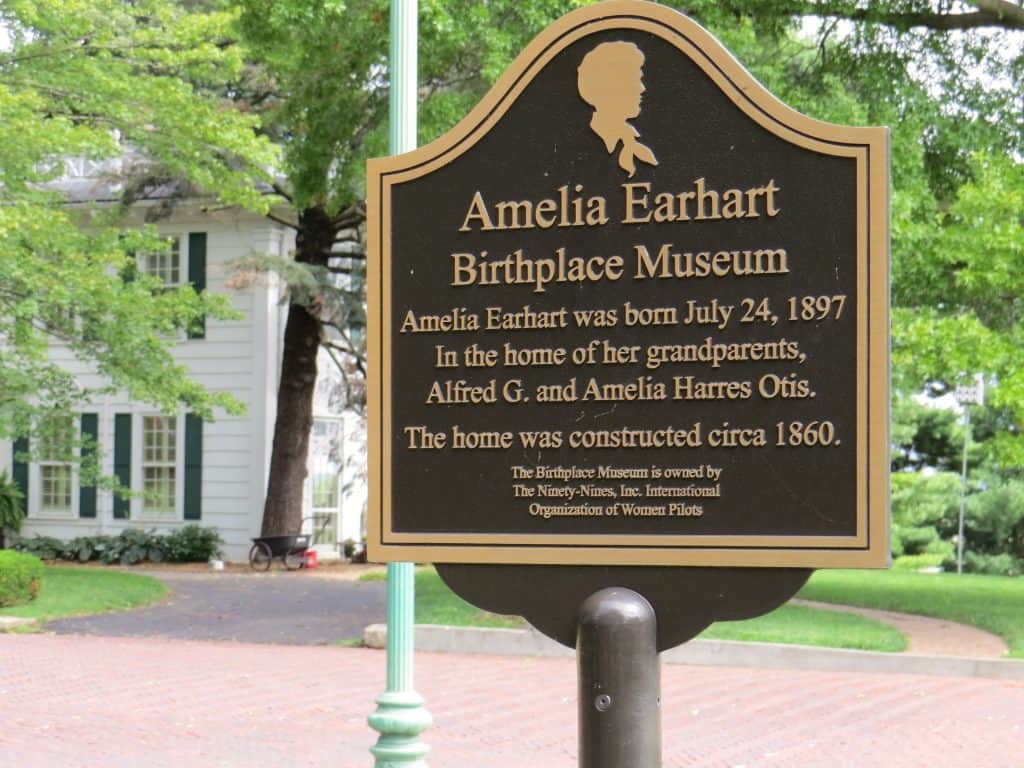 As soon as I discovered Amelia Earhart's connection to sewing and fashion, I decided a research trip to Atchison, Kansas was in order. I set out to search for any more information I could find, maybe a copy of one of her patterns or some needlework she stitched that could be on display.
My first stop on my journey was to her birthplace and childhood home, which is the Amelia Earhart Birthplace Museum where she lived with her grandparents while attending grade school in Atchison, while her parents lived nearby in Kansas City, Kansas. This charming Victorian home built in 1880 sits on a high bluff with amazing view overlooking the Missouri River. I was met by Janet the docent who she gave me a room by room outline of information to follow as I toured the home.
There were many treasures to see as well as Amelia herself, made in wax (maybe my costume for Halloween this year?). I was particularly excited to see the upstairs bedrooms which house many family heirlooms as well as, examples of clothing Amelia designed for her line, memorabilia from movies, and several sets of her licensed luggage line.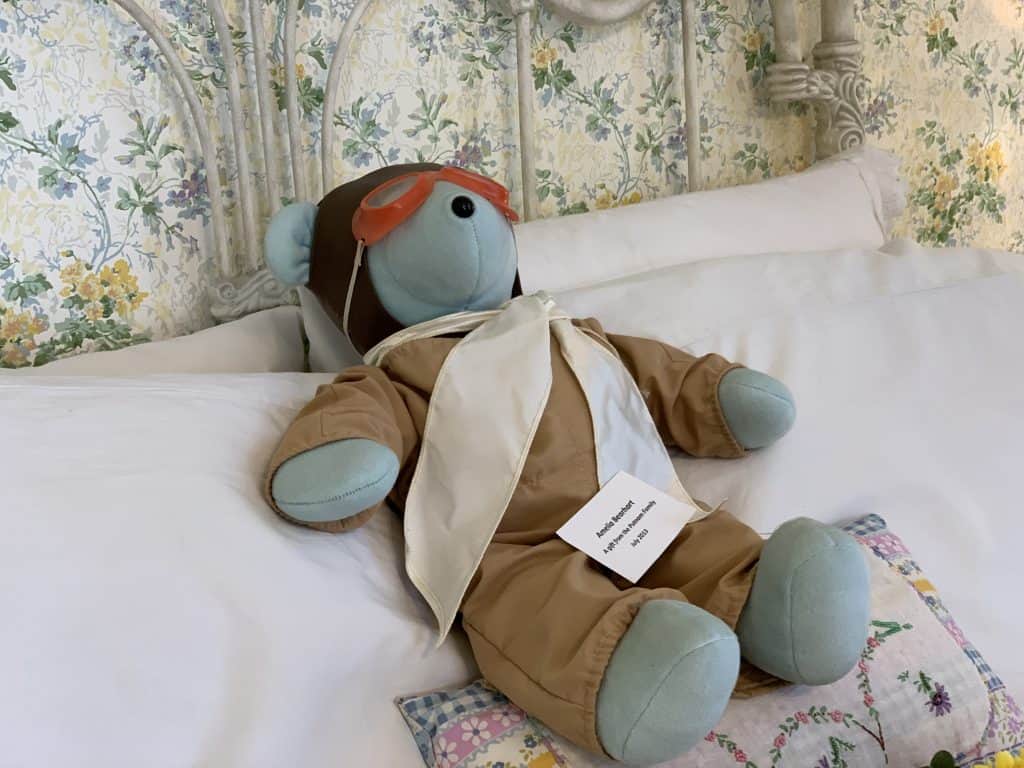 This toy elephant is displayed on the dresser in her room that was given to her by her grandmother. The antique toy and quilt represent Ellie, a favorite toy of Ameilia and her sister Muriel.
Amelia represents a woman taking her hobby and turning it into a career like so many entrepreneurs today. Here's a quote I found to be so relevant today.
"Amelia Earhart flew against prevailing mentalities too, and believed passionately in the capacity of women to be as fearless as men in chasing their dreams and making their own way in the world. As an author, lecturer, poet, and airline industry vice-president, Earhart transformed her hobby into a career, while consistently flouting the conventions of the day that dictated the appropriate roles and behaviors of women."

GoalCast.com
I also put a little video together! Watch it to see Amelia Earhart bridge and take a quick tour of them in her museum. As I study Amelia's sense of style and pioneering spirit I can't help but want to learn more and I hope you will join me!!
[Add Video]
There were notes from students on the bed in Amelia's room showing her ongoing influence. I love this note I found in Amelia's room on her bed from a little girl who inquires, "What as it like to be a Fashon Deziner?".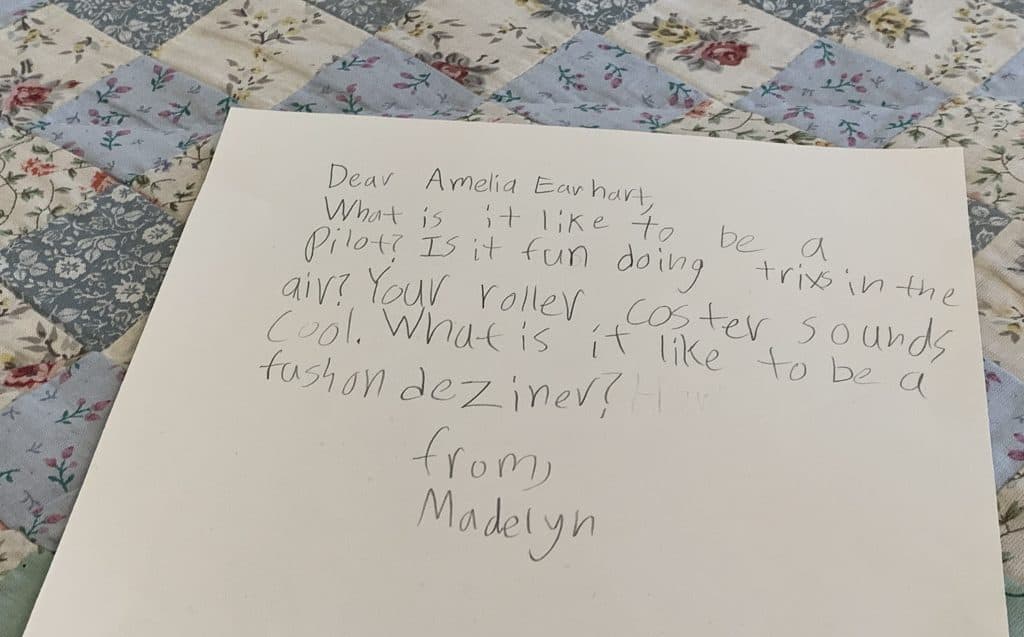 In my next post, I will share the needlework treasures I found at the second museum I visited at the Atchison County Historical Society which is housed in the Santa Fe Train depot. Sign up to be the first to know when my new post rolls out!