I met Janine Vangool of UPPERCASE at the Creative Connection event in 2010. We were both on a panel to discuss publishing books.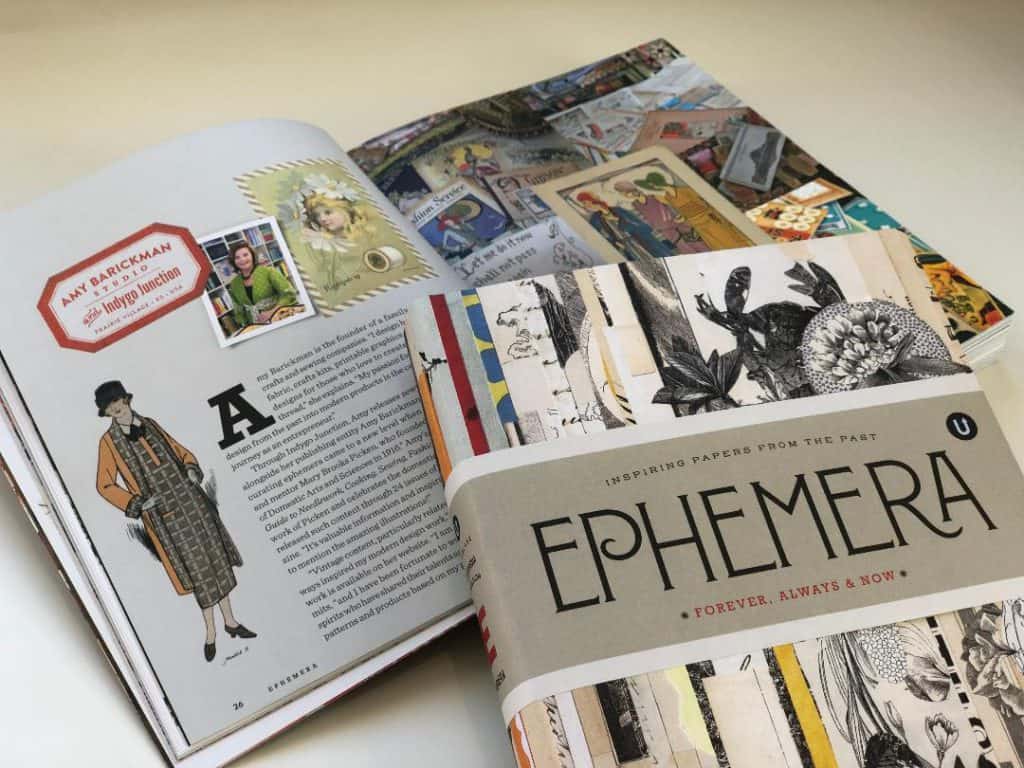 I admired her work the minute I was introduced to it, and I have enjoyed her Uppercase magazine for years. The Vintage Made Modern story below was my contribution to an issue a few years ago. Janine's recently created an amazing series called the Encyclopedia of Inspiration, "beautiful books to inspire, inform and delight". I was lucky enough to have some pieces from my collection included in the first volume, Feedsacks: The Colorful History of a Frugal Fabric. My studio and collection were most recently featured in the Ephemera volume.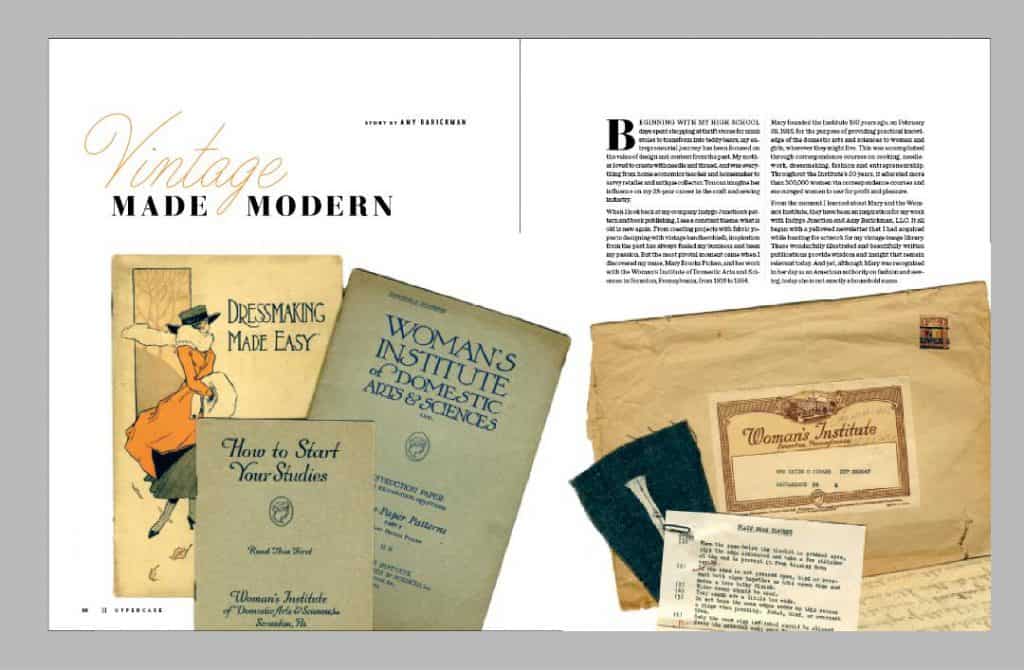 This is an example of Uppercase, a magazine "for the creative and the curious". As you can see Janine and I also share a love of vintage buttons. Note the border pattern in the title bar and spine of the cover, these patterns inspired an Uppercase fabric line Janine creates for Windham Fabrics.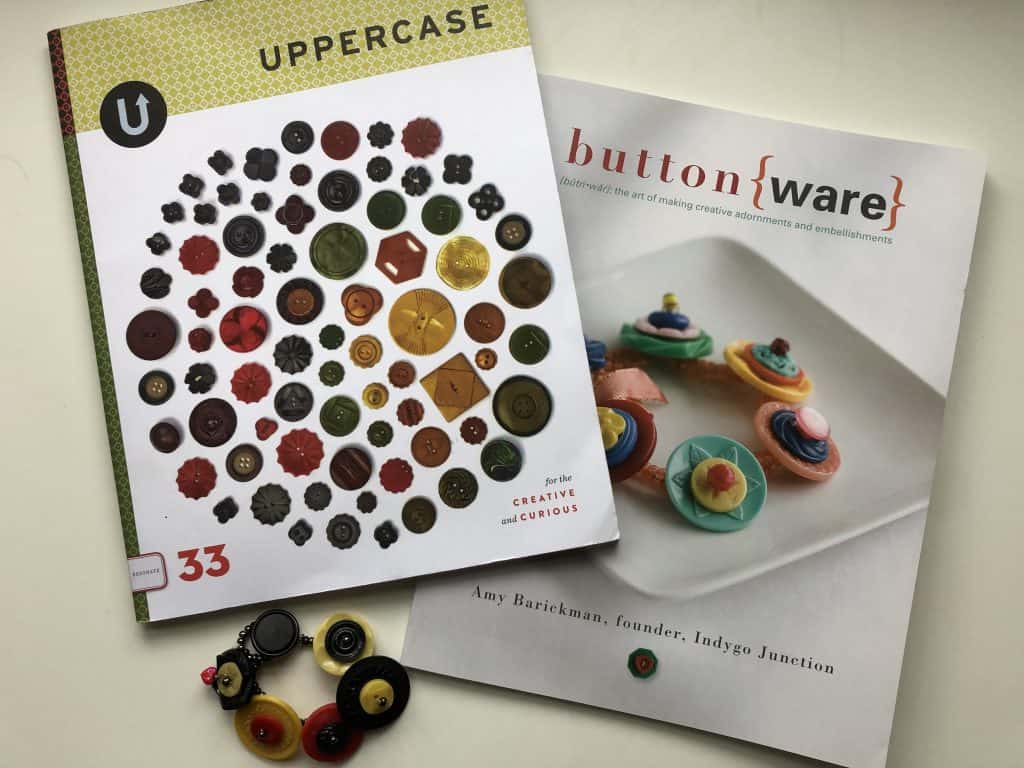 And we have made up several of our Indygo Junction patterns in her fabulous Uppercase Fabrics–all three "volumes" of it! Be sure to head over to the Indygo Junction Blog post featuring several of the patterns and fabrics!
Here are a few pages of Encyclopedia of Inspiration: Ephemera sharing my vintage notions collection as well as my Woman's Institute archive.
And, we made the cover!! The gentleman in red stripes spine image is a button card from my collection!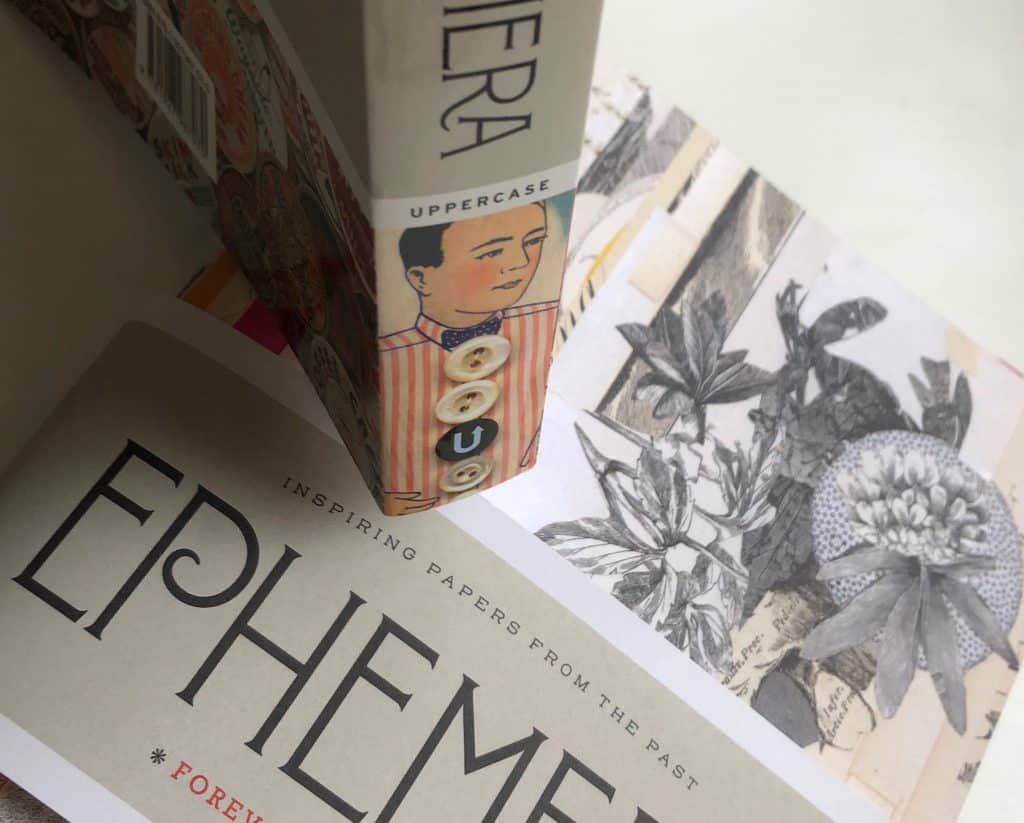 This book is filled with wonderful artists and designers, a few talented friends of mine including Cathy Holden and Eliza Bullock. Be sure to take a look at their wonderful work!
Janine offered a copy of Ephemera for me to give away, so in celebration of the the 103rd anniversary of the Woman's Institute this month we will be giving away a copy of both Vintage Notions and the Ephemera book! This giveaway is for one lucky winner. We've included several ways to enter, and since we are giving away a book by a Canadian and American Author, we've opened this giveaway to residents in the USA, Canada, the European Union, and Australia. Also be sure to follow me on Instagram and join my Facebook Group Vintage Made Modern!