I am pleased to share that this month I'm a guest designer for the International Association of Quilters. This quilt group is run by Becky at Patchwork Posse. They work through a few quilt alongs and several small projects every year. The community features swaps and challenges, and every month has a different guest designer! The project I designed exclusively for them this month is a Patchwork Bag.
I was so inspired by this pattern, we sewed up several of my favorite vintage orphan blocks when we were testing the pattern and I wanted to share some of that Vintage Made Modern inspiration with you here.
I also designed a quilt block for their Mystery Night Sky Quiltalong. My Quilt Block is the Railroad Quilt Block, inspired by my Vintage Notions Coloring Book: Quilt Therapy.
This collection of quilt blocks was created using The Ladies Art Company Block Catalog from 1921. It was the first company to publish a catalog containing hundreds of quilt block patterns with a different name or title attributed to each design, and was the most employed reference for quilt pattern names in America.
While I was researching the coloring book, I was thrilled to find that my alma mater, University of Kansas, housed a large collection of these blocks made by Carrie Hall, an early quilter who's goal was to piece every known quilt block. She stitched 850 unique quilt blocks and much of her work is housed in Spencer Museum.
After perusing through all of the blocks and quilt designs I featured in Quilt Therapy, I finally settled on the Railroad Block, seen here in our modern version of the Patchwork Bag.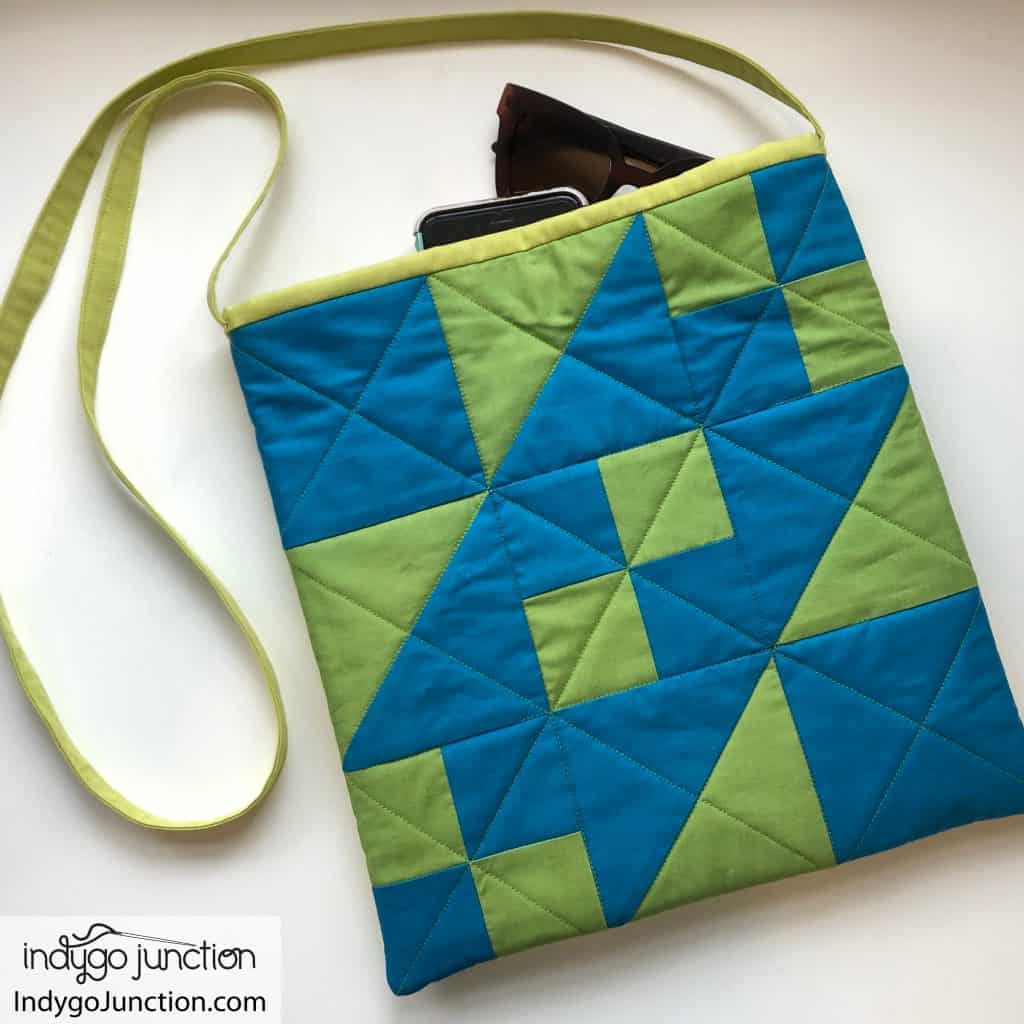 I like this block because it's a traditional American quilt block, but depending on the fabric and colors you chose, it can be a very Vintage Made Modern quilt block as well.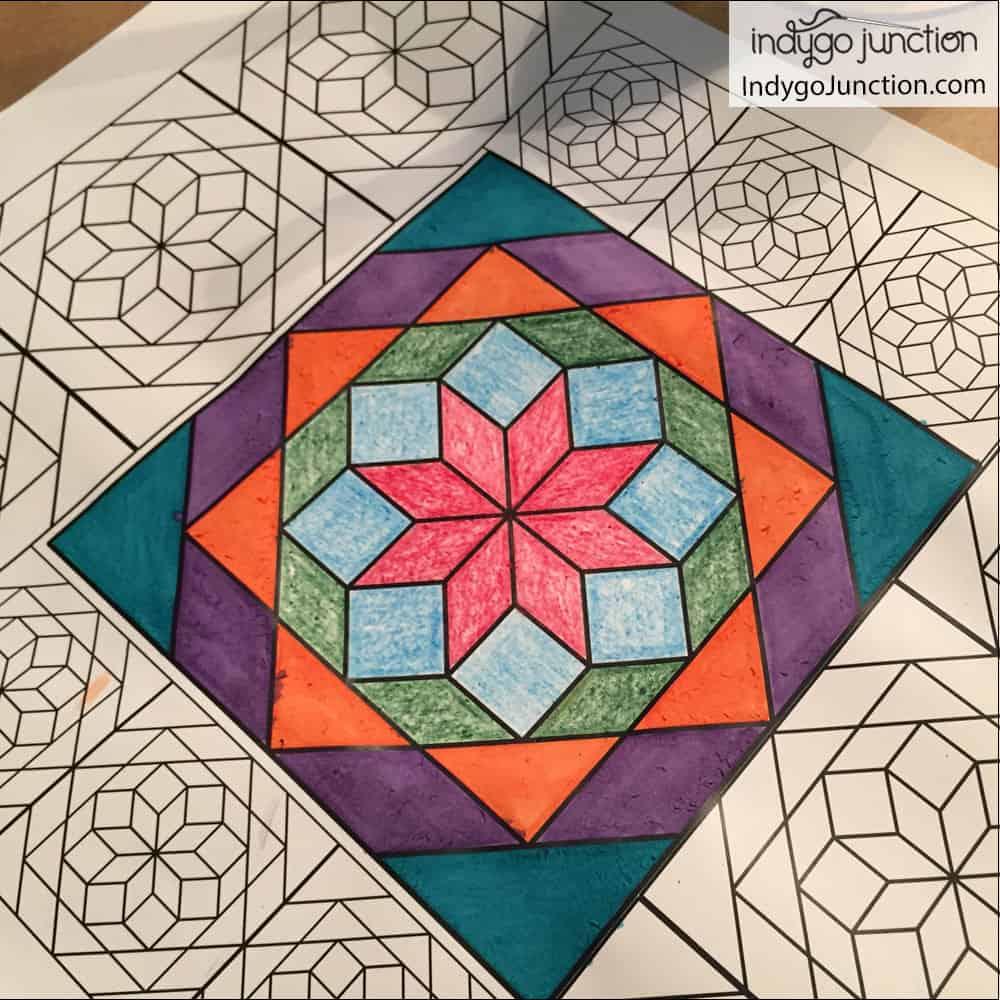 Watch my book review and read more about all of my Vintage Notions Coloring Books, including Pattern Play, which features vintage pattern illustrations, and Fashion Therapy, which features original vintage illustrations to color!
If you love vintage orphan quilt blocks like I do, watch my Vintage Made Modern Episode where I share some of the orphan blocks in my collection!
Don't forget to visit Indygo Junction's blog post to download the FREE instructions for the Railroad Quilt Block! And, we will be sharing measurements in the Indygo Junction Facebook Group for the Railroad Quilt Block in the 18 inch size and stitching as well. Join us there!
Follow me on instagram at @amybarickman_studio and @indygo_junction for daily inspiration!