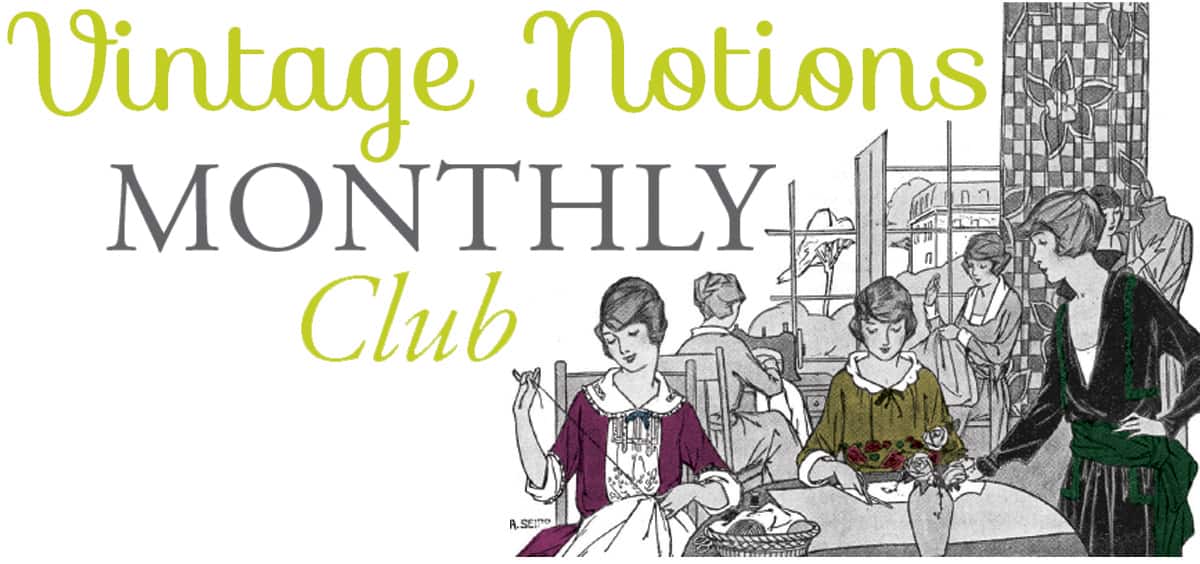 Thanks for joining me in my next installment of our monthly club where we are revisiting our 2016 Vintage Notions Monthly magazine issues. The material found in these pages are inspiring and just as relevant today as they were almost 100 years ago.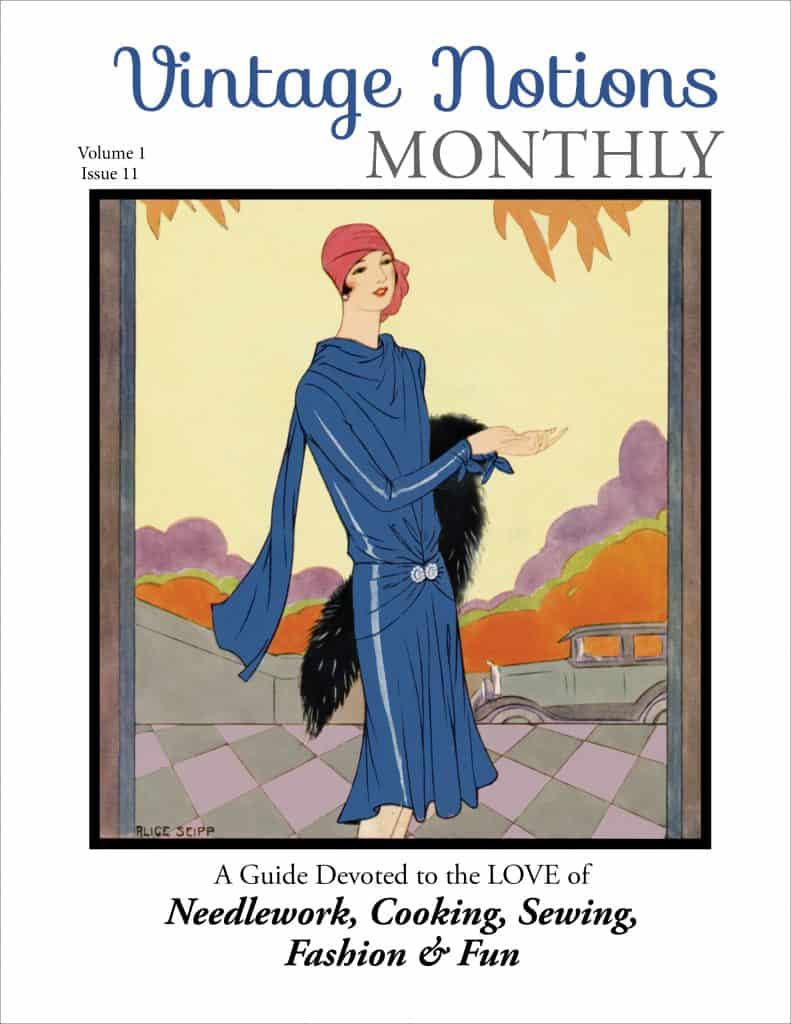 The November issue contains all you need to prepare your house and table for Thanksgiving. Laura MacFarland brings us ideas for Thanksgiving-Dinner Accessories. After stating the basic menu is so traditional that changes aren't too common, she digs deeper into how to make your table and side dishes stand out! Here is one of my favorites (I love how she suggests the younger family members take care of this!)


"When the decorations for the table are being planned, something suggestive of the season is not only fitting but usually very attractive. And, for the most part, they can be left to the young folks of the family, who usually find great delight in work of this kind. Why not select a good-sized, well-shaped pumpkin, cut off the top, hollow it out, and fill it to overflowing with nuts of all kinds, ruddy apples, golden pears, and pink and white grapes? Around it may be stacked more of these luscious fruits, some perfect ears of corn, several sprigs of wheat, and a few sprays of ivy or oak leaves. Pine cones also add a rustic touch to such a table."


This issue also has an amazing selection of 30 handmade gift ideas to make. Many of the gifts can be make with little instruction or guidance. Fabric suggestions and embellishment ideas are provided to help you design something unique and made with love!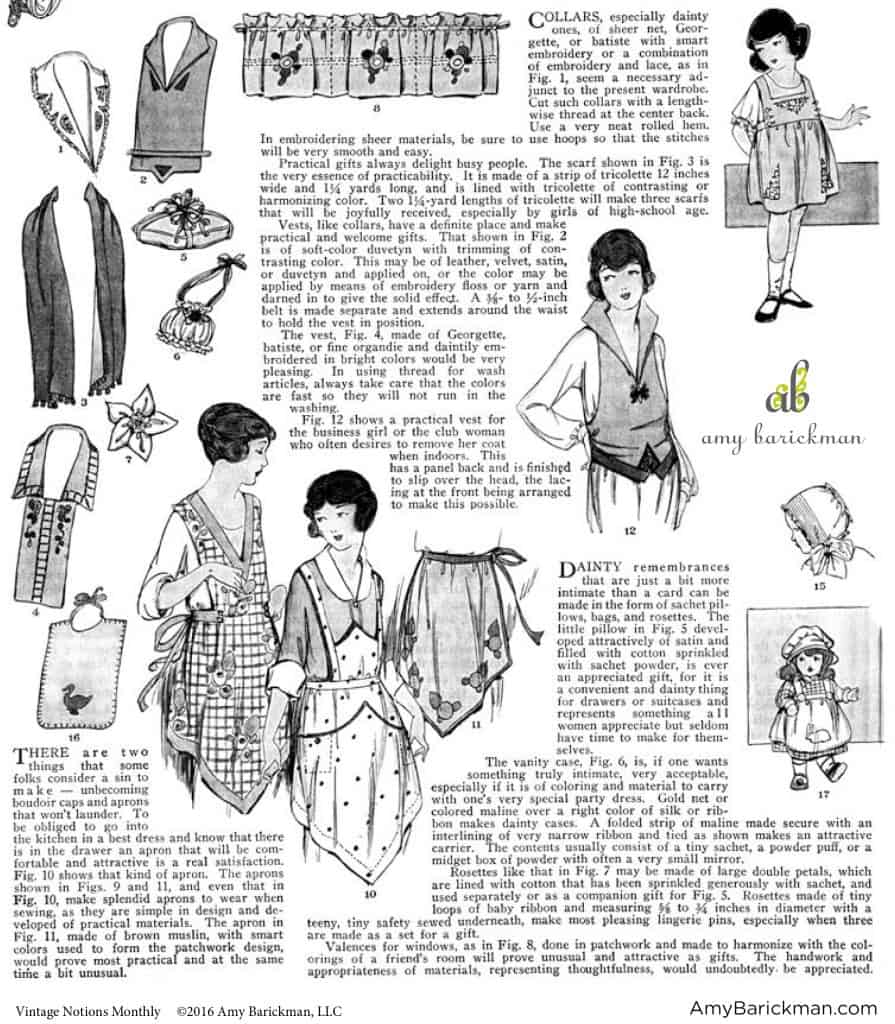 Each issue also includes amazing illustrations of 1920's fashion! November's issue features the coat dress, side-tiered dress, basque dress and the self-trimmed wrap. This section titled Fashion Service not only provides the artistic renderings of these fashions but also a detailed description of the garments including materials, alternations and other interesting details.

Each issue contains our simple the Magic Pattern! A magic pattern is a stylish sewing project that does not require a printed tissue like modern patterns. You simply use your personal measurements and the guides provided in the magazine to create your fashion. This month's project is the Flannel Bolero.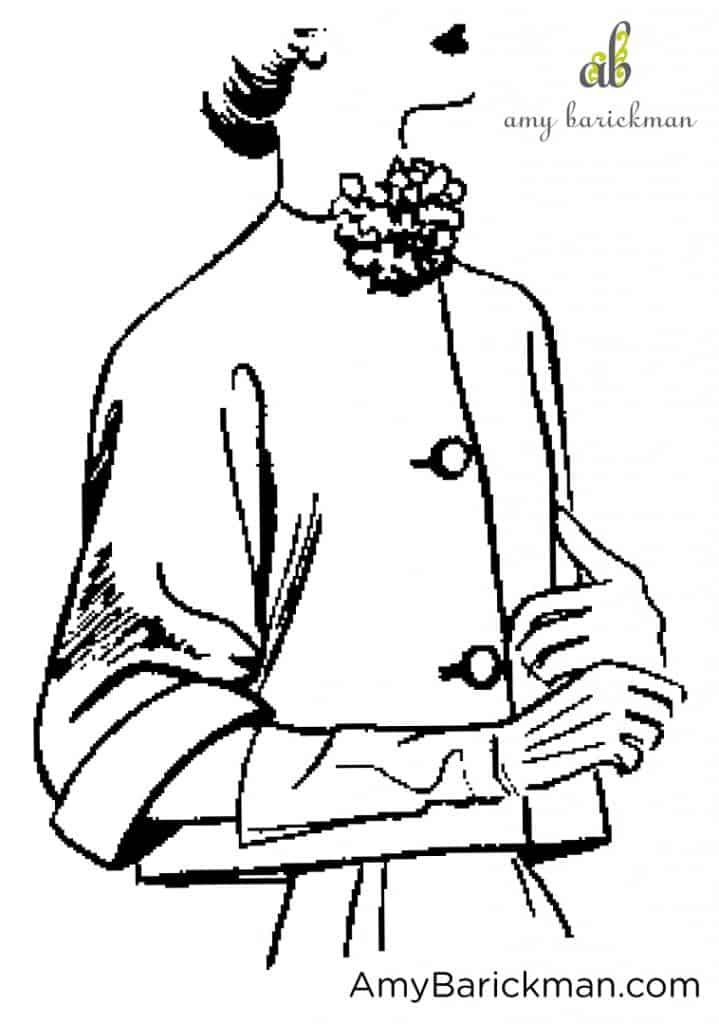 Each issue also provides a helpful chart with guidelines on taking accurate measurements so you get a good fit!
Join me next month as we explore the final issue of 2016 – Issue 12. For more information on purchasing back issues or signing up for a monthly subscription to Vintage Notion Monthly, visit our magazine page. A FREE copy of the Vintage Notions book comes with every yearly subscription.
Save