Welcome to the eighth & final video tutorial in the Crossroads Embroidery Series! Including this video, we've shared 6 stitch tutorials along with a FREE embroidery design with each tutorial. Last time, we learned the Chain Stitch and today I'm excited to teach you the Lazy Daisy.
In the first two videos of this series, I told you all about the basics. In my first video we talked about embroidery needles, thread and foundation fabrics. In my second video, get the basics on tracing & transferring designs including my favorite method Sulky's Stick N' Stitch.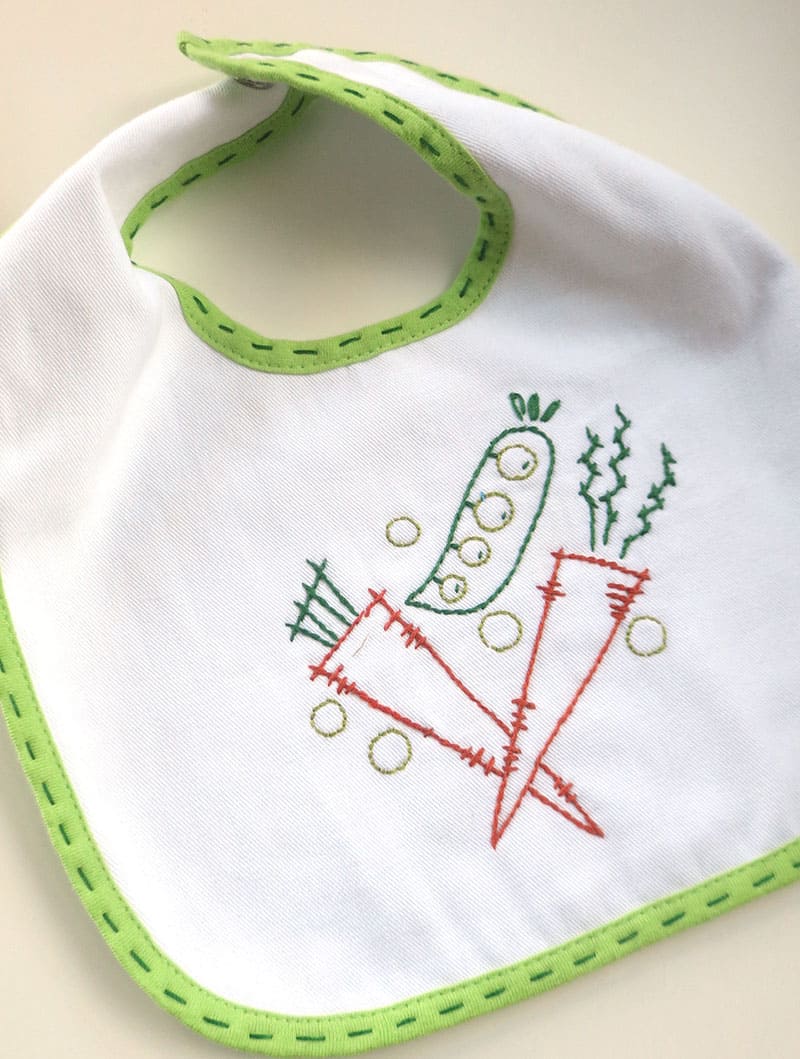 Today's FREE design is our Peas & Carrots motifs. I love it stitched onto a bib! It's also is the perfect companion for our earlier design Celery & Tomato from the stem stitch tutorial, and together they would make a fun matching dish towel set.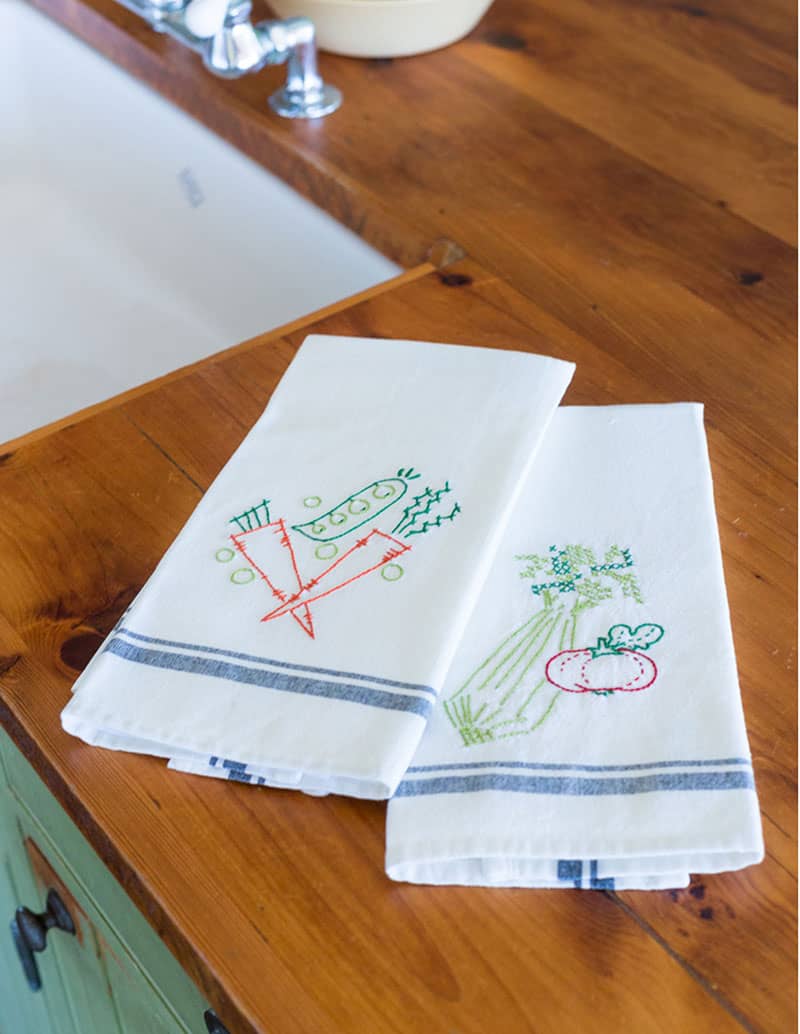 The Lazy Daisy is the perfect stitch for flower petals or stems.
Let's get started:
Don't forget to stop by Sulky.com to pick up all the supplies I've featured in this series including a variety of thread collections, dish towels sets as well as Crossroads Denim & Stitcher's Garden fabric packs. It's a one-stop shop!
Join me next time for our very last post in our series which will include your chance to win the supplies you've seen in this video series. See you next time!
Vintage Notions Bonus:
This month I wanted to share with you another of my favorite vintage inspired embroidery books – Folk Art Motifs. This book is truly a resource library for hand embroidery designs – it contains over 400 individual designs, 14 decorative borders and two complete quilt patterns based on early 1900's styles.
It's perfect for beginners because it contains all of the hand embroidery basics and stitch diagrams in print! Below is a sample dish towel that features the use of the Lazy Daisy stitch we learned above!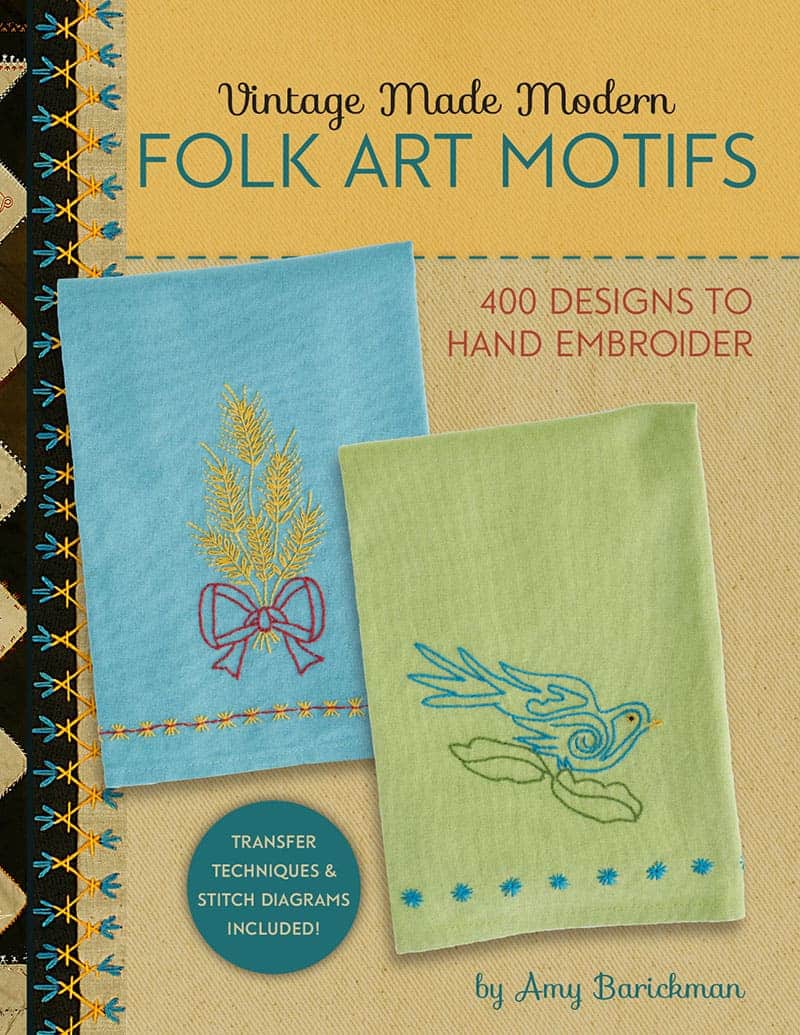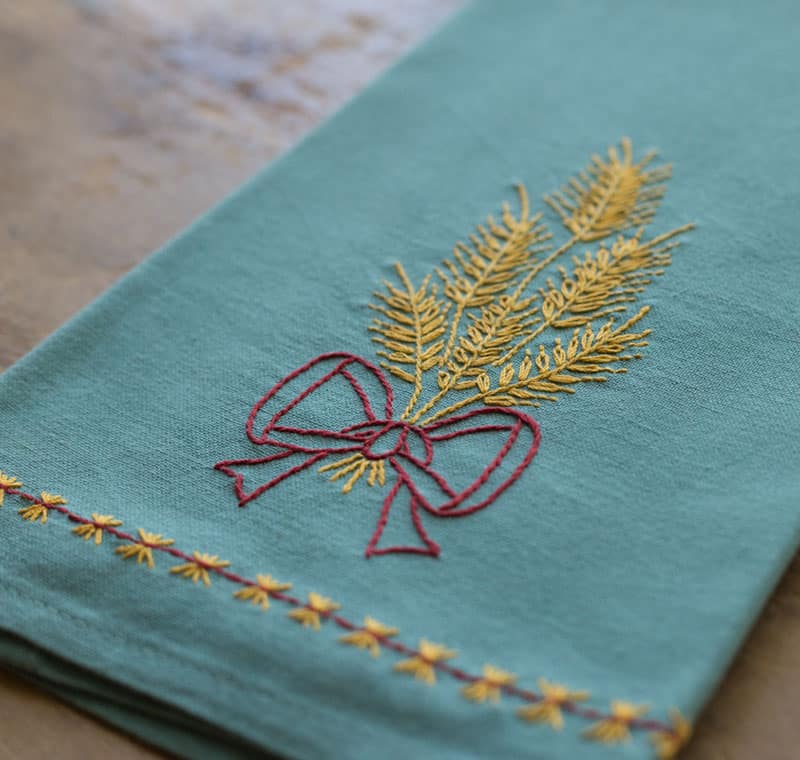 You can see all of my vintage reproduction books here and learn more about my Vintage Notions Monthly magazine and purchase subscriptions and back issues here. Click here to view a sample issue.