Welcome to the sixth video in the Crossroads Embroidery Series. During the remaining videos in this series, we will be learning some basic embroidery stitches and I will be sharing a FREE embroidery design with each tutorial. Last time, we learned the Stem Stitch and today I'm excited to teach you the French Knot.
In the first two videos of this series, I told you all about the basics. Learn about embroidery needles, thread and foundation fabrics in my first video. In my second video, get the basics on tracing & transferring designs including my favorite method Sulky's Stick N Stitch.
Today we will learn the French Knot. Today's FREE pattern BLOOM also features the back stitch and stem stitch, which I covered in our last two videos. The original inspiration for the BLOOM design came from my Vintage Notions book. Click here to download BLOOM!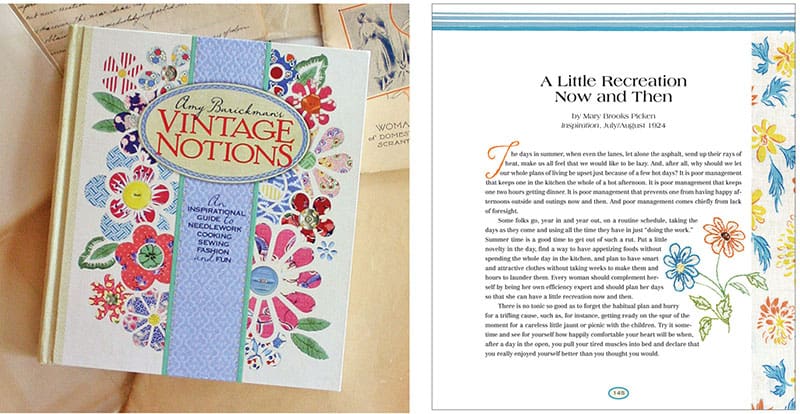 The French Knot is ideal for flowers, it makes a great dot pattern when placed apart or can be used for filling areas when you place the stitches closer together.
Let's get started:
Don't forget to stock by Sulky.com to pick up all the supplies I've featured in this series include a variety of thread collections, dish towels sets as well as Crossroads Denim & Stitcher's Garden fabric packs. It's a one-stop shop!
Join us for our next video as we continue with our stitch tutorials with FREE projects and learn my favorite stitch–the chain stitch. See you next time!
Vintage Notions Bonus:
This month I wanted to share another of my vintage made modern books– The Language of Fashion A-Z. This book was the first comprehensive reference book devoted exclusively to fabric, sewing and dress and was originally compiled by my muse Mary Brooks Picken. The stitches section of this dictionary is a wonderful hand embroidery resource featuring definitions and illustrations of so many stitches. Click the image below to view the excerpt featuring the French Knot.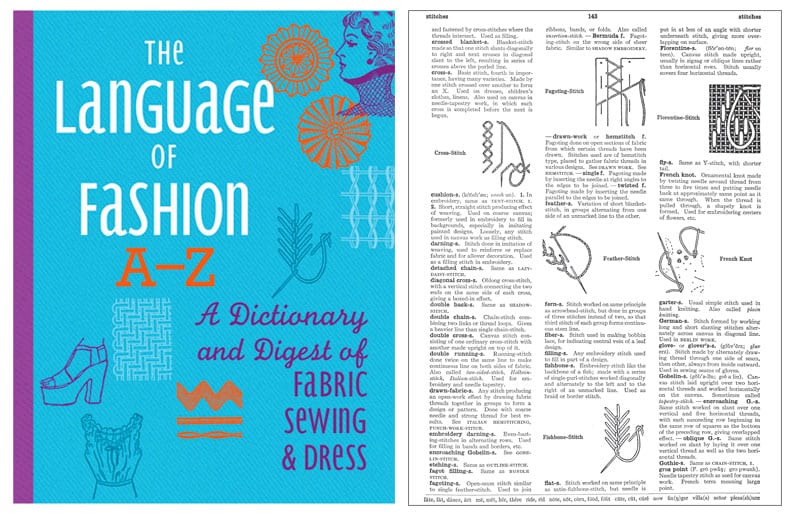 You can see all of my vintage reproduction books here, and learn more about Vintage Notions Monthly magazine and purchase subscriptions and back issues. Click here to view a sample issue.