Welcome to the fifth video in the Crossroads Embroidery Series! During the remaining videos in this series, we will be learning some basic embroidery stitches and I will be sharing a FREE embroidery design with each tutorial. Last time, we learned the Back Stitch and today I'm excited to teach you the Stem Stitch.
In the first two videos of this series, I told you all about the basics. Learn about embroidery needles, thread and foundation fabrics in my first video. In my second video, get the basics on tracing & transferring designs including my favorite method, Sulky's Stick N Stitch. Be sure to visit Sulky.com to check out my line of 12 weight Crossroads Decorative Thread, Sulky's Stick N' Stitch for transferring your designs and to find dish towel blanks, all of which I will be using in this project.
The stem stitch is another useful stitch to have in your library.It's thicker and more angled than the back stitch so it gives a great textured stitch. It's also ideal for curved lines. This month's free design is the Celery & Tomato which we stitched on a dish towel. Click here to download this design. This coordinates with an upcoming design (Peas & Carrots). They make a great set! Who wouldn't love to have these hanging in their kitchen?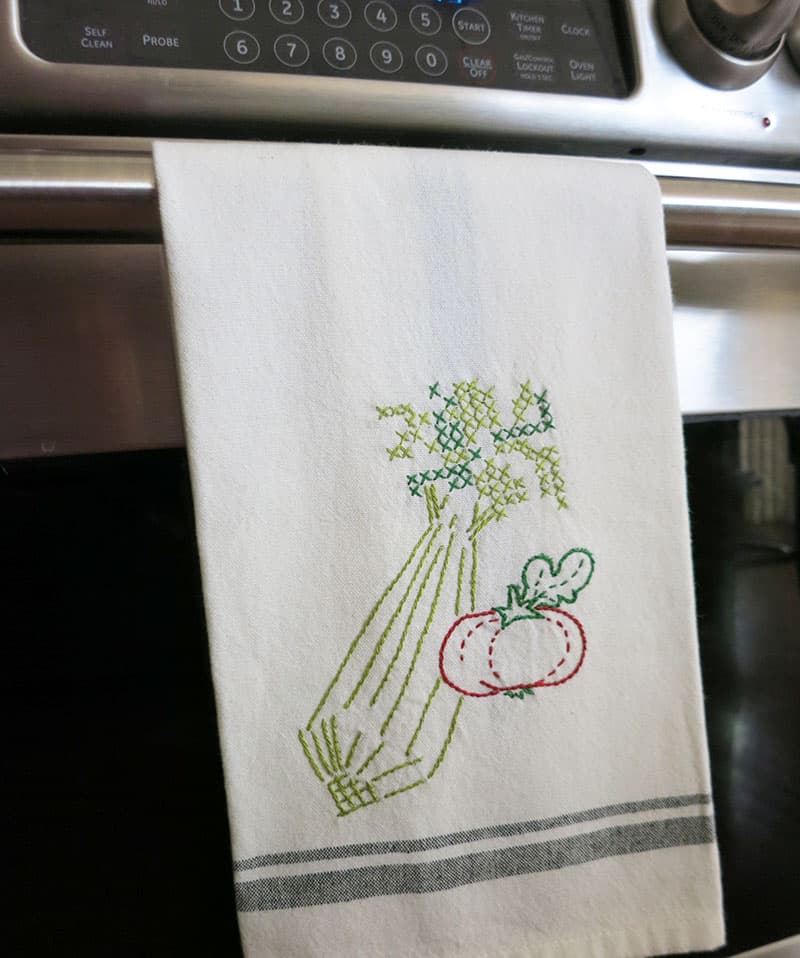 Don't forget to stock by Sulky.com to pick up supplies. The Crossroads Embroidery- Vintage Made Modern thread pack includes all the thread colors that I'm going to use for the six FREE designs in this series. Sulky has also put together a dish towel pack, so you can make your own quick, creative gift. You can also find Crossroads Decorative Thread, Crossroads Denim packs and my new Stitcher's Garden Thread collection on their website. It's a one-stop shop!
Join us for our next video as we continue with our stitch tutorials with FREE projects and learn the French Knot. See you next time!
Vintage Notions Bonus: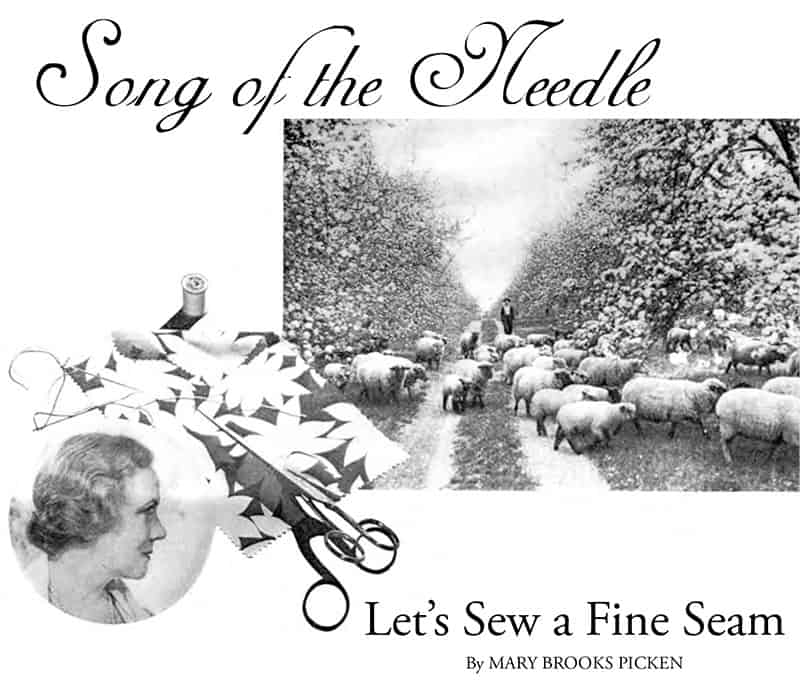 This month I wanted to share another excerpt from an article found in my Vintage Notions Monthly Issue 5. This article Song of the Needle, Let's Sew A Fine Seam was written by Mary Brooks Picken. I refer to her as the Fairy Godmother of sewing and dressmaking in my Magic Patterns book. Click here to read the excerpt.
I was particularly drawn to Mary's wisdom:
"Some women can paint beautiful pictures, some can write beautiful poetry or prose, some have a talent for music. Only a few are creative in these fields. But the needle provides a common language which is given to us all to use and enjoy!"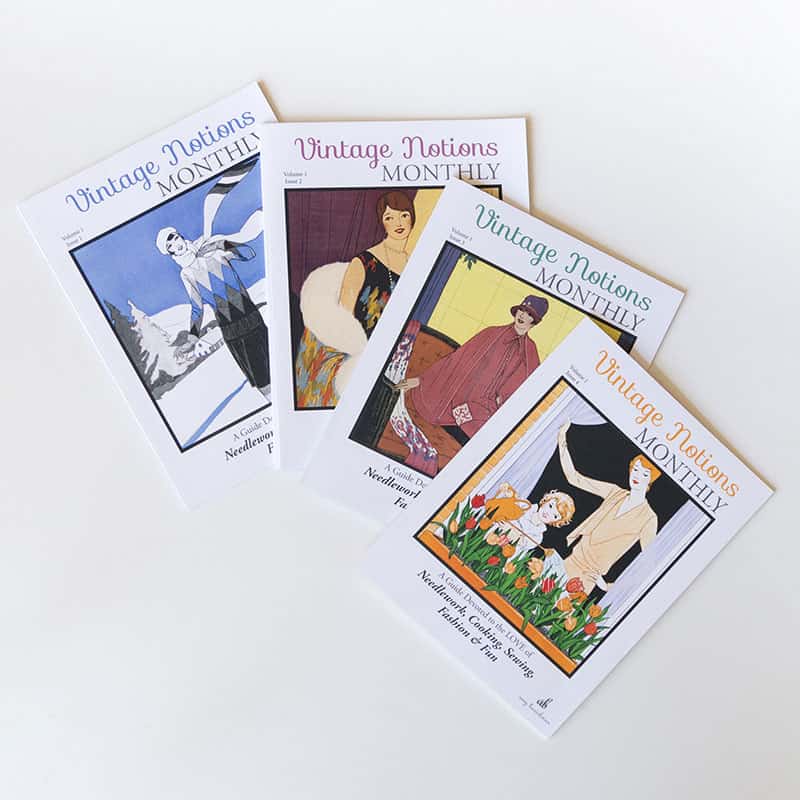 Learn more about Vintage Notions Monthly magazine and to purchase subscriptions and back issues here. You can also view a sample issue here.