Welcome to the third video in the Crossroads Embroidery Series. During the remaining videos in this series, we will be learning 6 basic embroidery stitches and I will be sharing a FREE vintage inspired embroidery design with each tutorial. Today I'm excited to teach you the Cross Stitch.
In the first two videos of this series, I told you all about the basics. Learn about embroidery needles, thread and foundation fabrics in my first video. In my second video, get the basics on tracing & transferring designs including my favorite method – Sulky's Stick N Stitch.
Check them out to learn more about my line of 12 weight Crossroads Decorative Thread, Sulky's Stick N' Stitch for transferring your designs and my favorite foundation fabric Crossroads Denim, all of which I will be using in this project.
The cross stitch is an incredibly versatile stitch that can be used as a filler in designs or letters. Our FREE design today uses the cross stitch technique to spell out the word LOVE. I have loved using the cross stitch on my vintage embroidery inspired fabric line, Vintage Made Modern: Stitcher's Garden with RJR fabrics!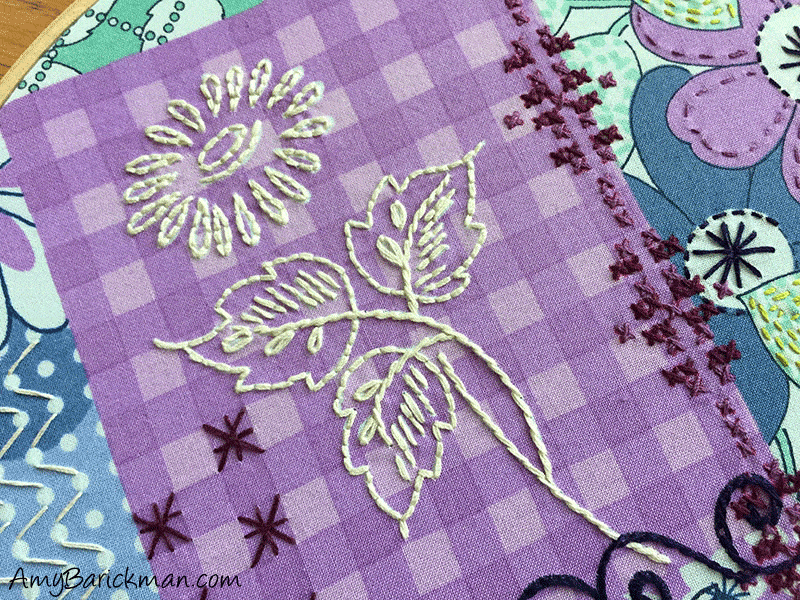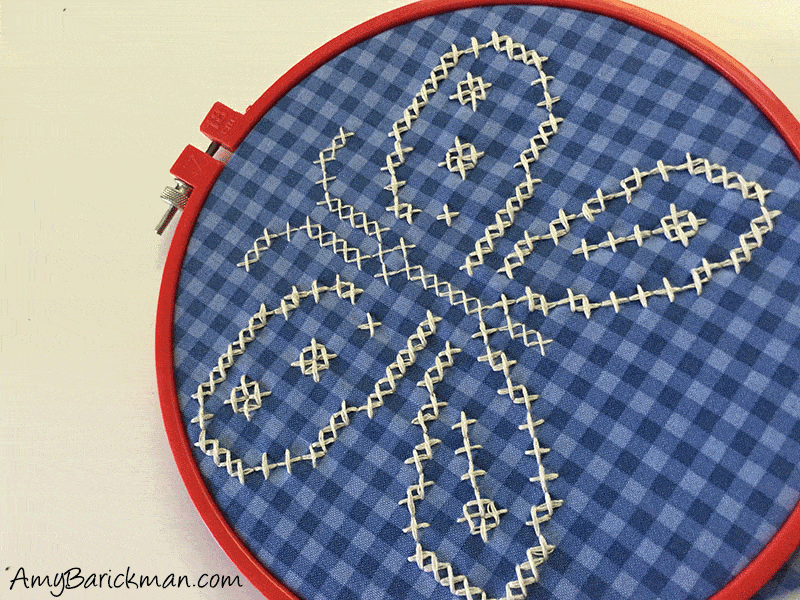 Don't forget to stop by Sulky.com to pick up supplies. The Crossroads Embroidery- Vintage Made Modern thread pack includes all the thread colors that I'm going to use for the six FREE designs in this series. Sulky has also put together a dish towel pack, so you can make a quick, creative gift. You can also find Crossroads Decorative Thread, Crossroads Denim packs and my new Stitcher's Garden Thread collection on their website. It's a one-stop shop!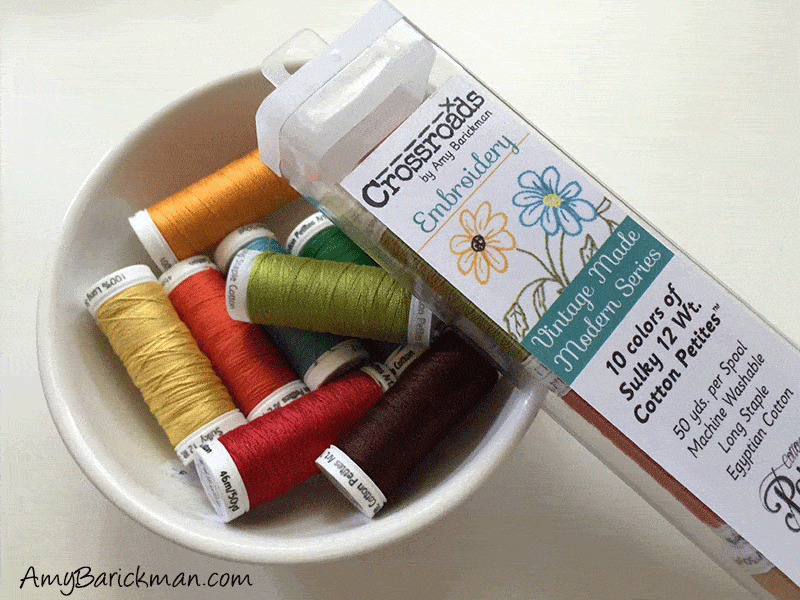 Join me for my next video as we continue with our stitch tutorials with FREE projects and learn the back stitch. See you next time!
My Vintage Notion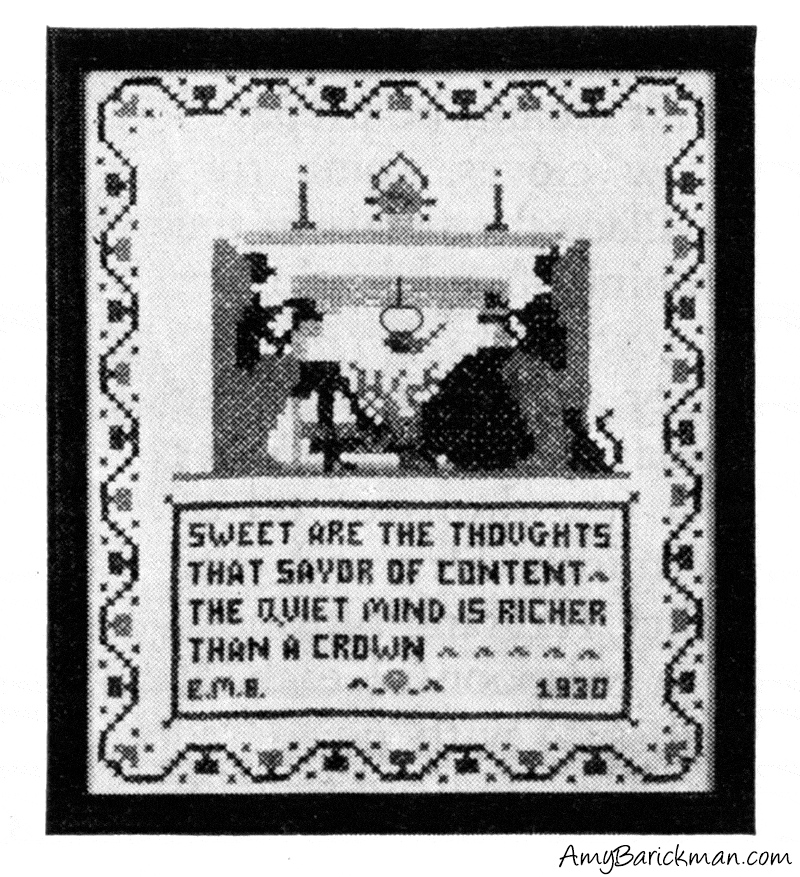 I wanted to share one of my favorite cross-stitch samplers from my vintage archives! This graphic was featured on a page in my Vintage Notions book! Click here to read an excerpt on Cross-Stitch from the September chapter which is based on the writings of the Woman's Institute which was founded in 1916 (over 100 years ago!!). And visit my magazine page to learn more about Vintage Notions as well as our Vintage Notions Monthly magazine that continues the journey I started.