Fabriflair
™ is a new brand I created for Indygo Junction. It falls into my focus of products that are
"Vintage Made Modern"
. Here a little bit of the story behind the brand.
This is the inspiration that started the process- a vintage star made with feed sack fabric that my mom found at a antique show. I had wanted to try making one myself but I was lucky enough that Chandler, our intern last year, decided to try to figure out how to make one. Thanks Chandler!!! Once I started to architect, my mind wouldn't stop thinking about the possibilities of all the products we could create! We landed with six kits to launch the line.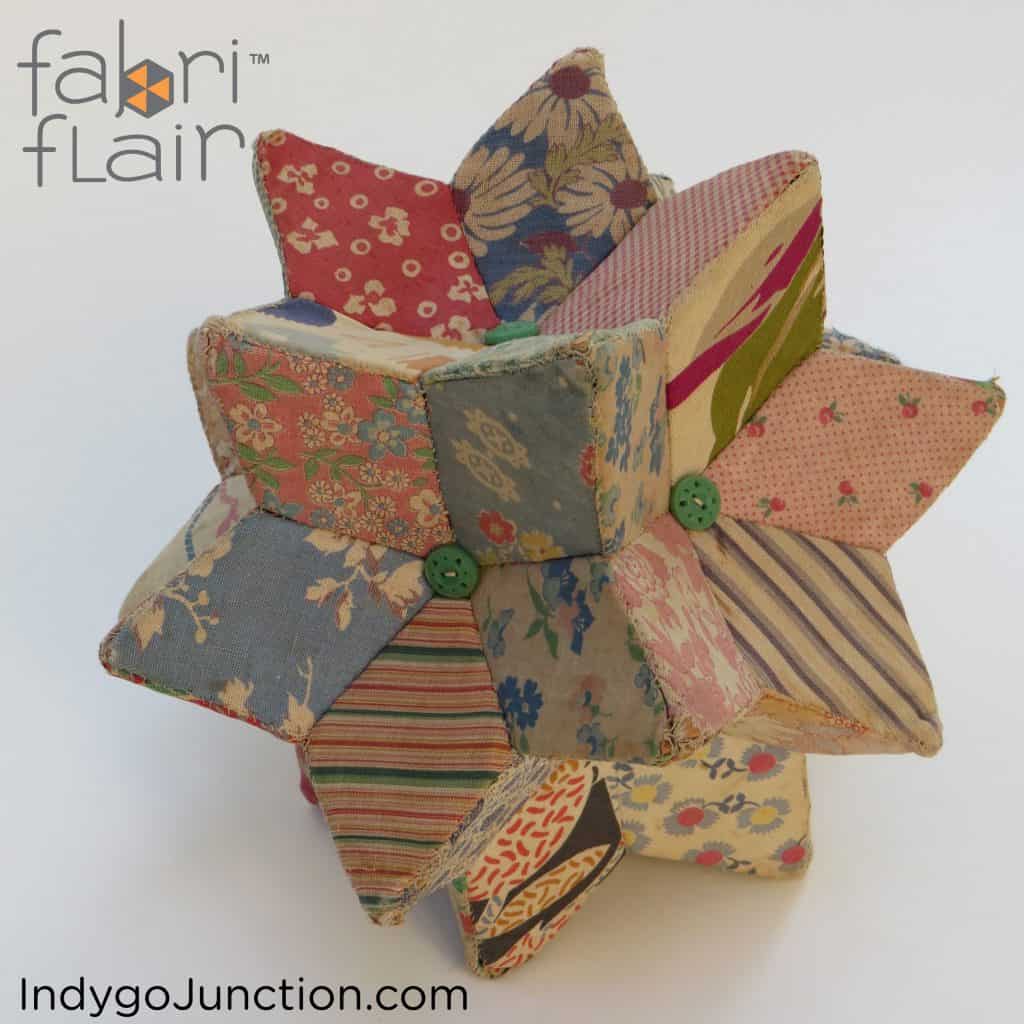 Fabriflair™ Paper Piecing Kits offer unique, clever, and practical projects to showcase favorite fabrics, embroidery and fiber art for quilters and sewers alike. They are pre-cut shapes to cover and piece together into decorative and functional forms.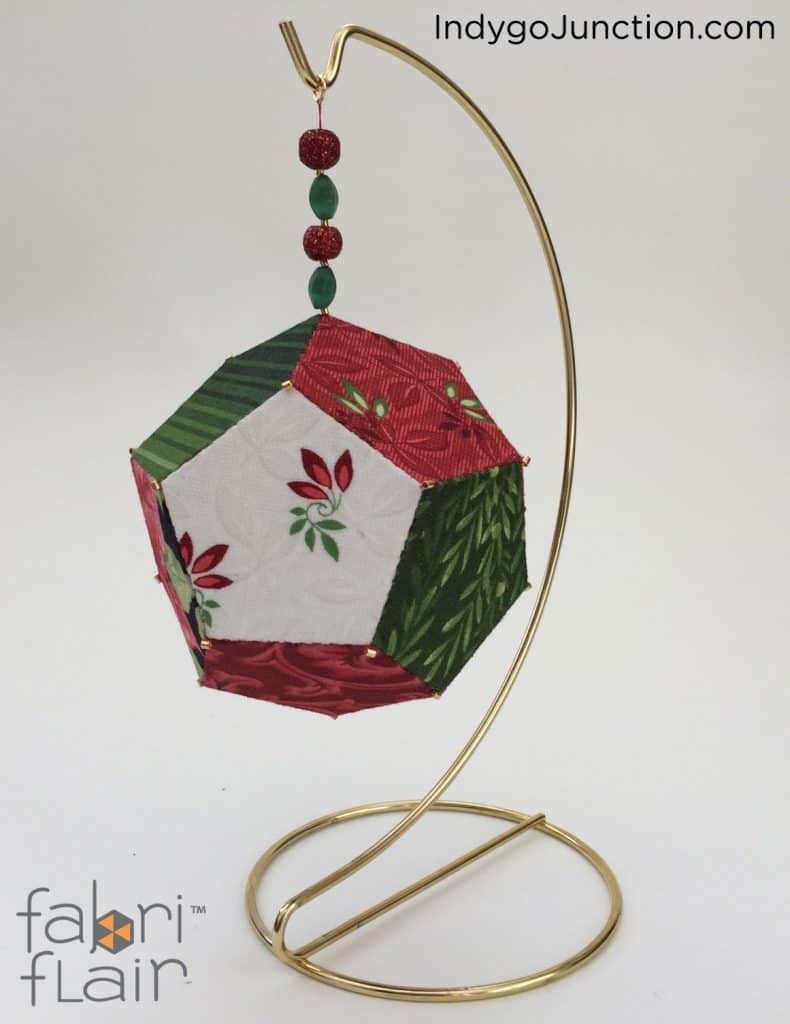 They're a great way to customize your holiday decorations! Custom colors or favorite holiday fabric, they are a dimensional display of fabric, something us fabric lovers can't ever get enough of. True eye candy for quilters and sewists alike! The Brio Sphere done above in holiday fabrics comes in small and large. And the Trilliant Ornaments shown below in custom colors comes three to a kit, perfect for ornament exchanges and gifting.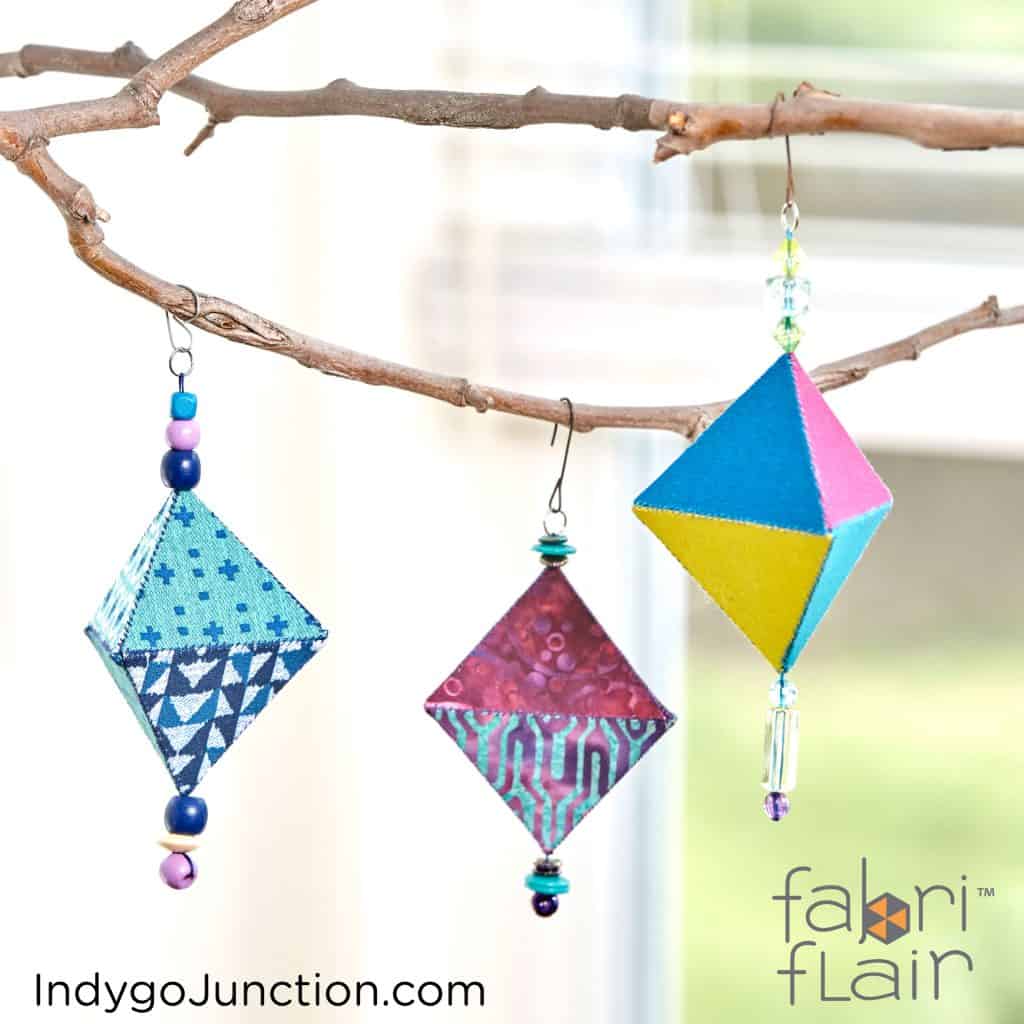 Since they're paper piecing, they can go where you go, just add needle and thread. Paper piecing is a great way for us to break away from the sewing machine and enjoy our craft wherever we are. And it is truly addictive.
Speaking of addicts, I am addicted to vintage fabric! Here are a few of my favorite Fabriflair™ projects made with vintage fabrics.
The Navette Needlebook made from vintage linens or handkerchiefs is the perfect way to preserve treasured memories.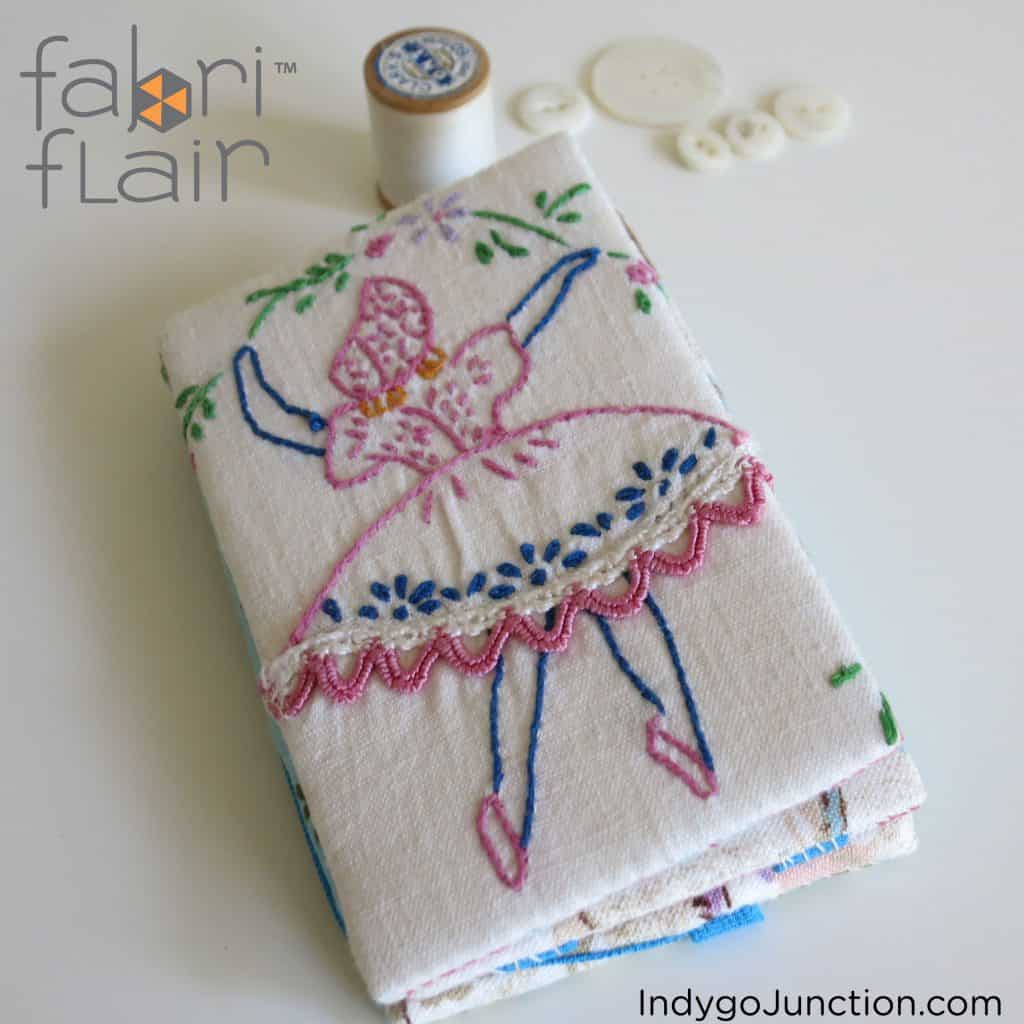 Radiant Star comes in small and large, which makes it easy to preserve fabrics that hold memories, even if you only have small pieces of them.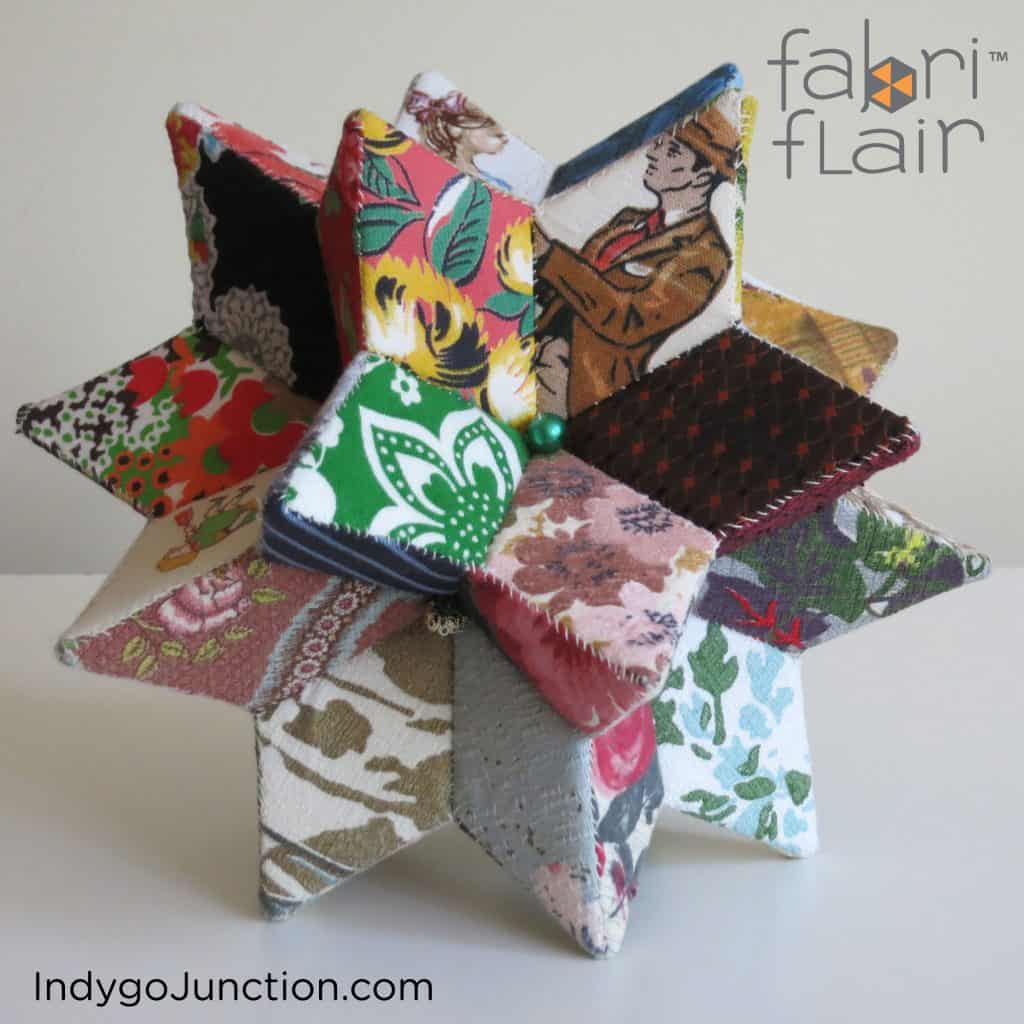 You can find all of the Fabriflair™ Paper Piecing kits here. Jump on over to Indygo Junction's blog to view a few additional samples!
Save
Save
Save