Happy Holidays everyone! We are a week away from Christmas, and that means its time to start wrapping up your holiday preparations. For decoration, Christmas trees and wreaths may last for awhile, but you'll want something fresh to use the week of and for your Christmas dinner table.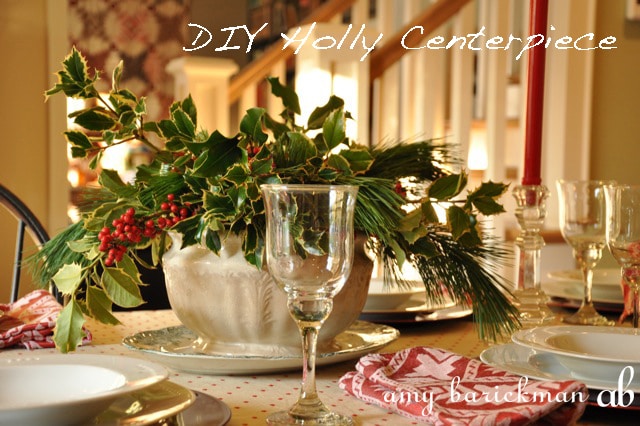 I love to "deck the halls" with fresh greenery around the holidays whenever possible! Mistletoe and holly are traditionally used in holiday decorating (see vintage Home Arts Magazine, below!) and I wanted to use them in my centerpiece. I was struggling with arranging the greenery in this wide-mouthed bowl when my friend Deb suggested that I make my own flower "frog" out of scotch tape. I made a tape grid across my bowl. You can use floral tape if you wish, but the regular scotch tape worked just fine. Then I arranged my greenery in the vase so it fanned out along the length of the table. The frog was a huge help in keeping my stems where I wanted them. The result is a fresh, fragrant centerpiece that will still be beautiful well after Christmas!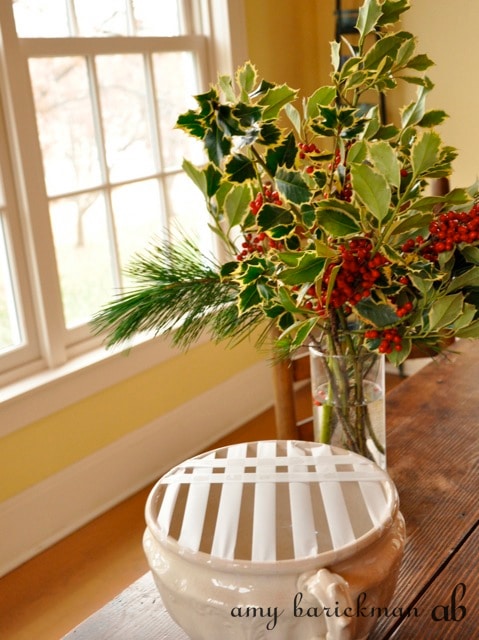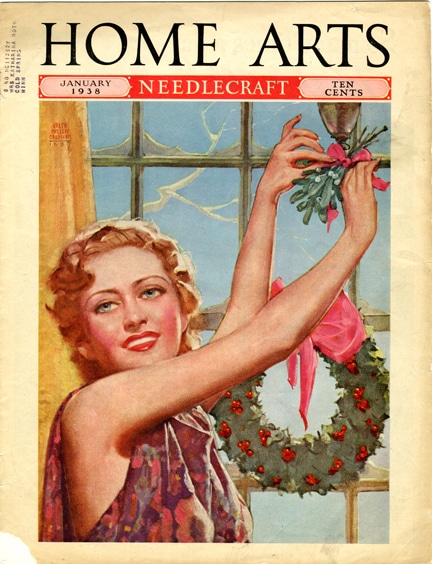 Every year in Kansas City the Kappa Kappa Gammas host a Holiday Homes Tour, and it is always inspiring to see the beautiful houses decorated for the holidays. Below you can see some floral inspiration that I found on this year's tour. For more vintage decorating ideas see my book Vintage Notions: An Inspirational Guide to Needlework, Cooking, Sewing, Fashion & Fun!