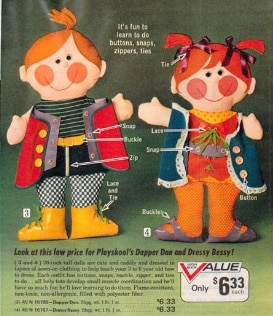 Did you (or your parents) keep any of your toys from when you were little? Most everyone has one or two special items that they just can't part with. One of my favorite childhood toys was Dapper Dan. He was a good friend to me when I was young and to my kids when they were little as well (shown above with his sister, Dressy Bessy). Not only was Dapper Dan a good companion, but he was also a teacher – he was what you would term a dressing doll.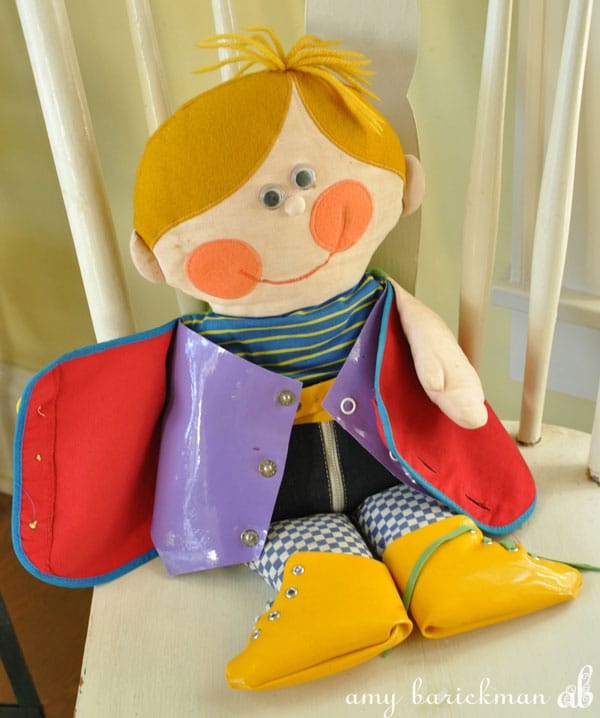 A dressing doll helps little ones learn how to deal with all of those pesky closures on their clothes: buttons, snaps, zipper, laces and more. Above, you can see how Dan was dressed in layers to give kids lots of closures to practice on. I was inspired by Dapper Dan to come up with a new dressing doll – but something a little more modern for today's kids. I worked with Indygo Junction designer Nancy Ornce to create a bright, fun and educational toy – except this doll is a monster!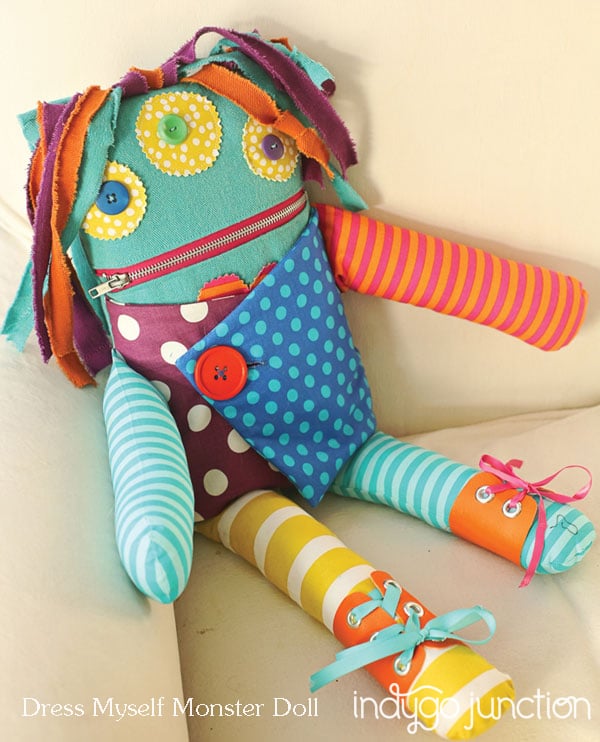 The Dress Myself Monster Doll has three eyes, a zipper mouth which hides his tongue and he wears his heart on a string. He also teaches your little one how to lace, button, zip, braid, snap, velcro and buckle. We used my Crossroads Denim fabric in Downtown Teal for the monster's body and combined it with fun patterned quilting cottons for the legs, arms and vest. We also used the teal, Sweet Potato Orange and Eggplant Crossroads Denim for the monster's hair – we just ripped strips of the denim. We made the hair long enough that it can be braided or styled into ponytails. For the lace-up boots and inside vest we used a fun orange vinyl fabric.
According to one little model, the monster is a success!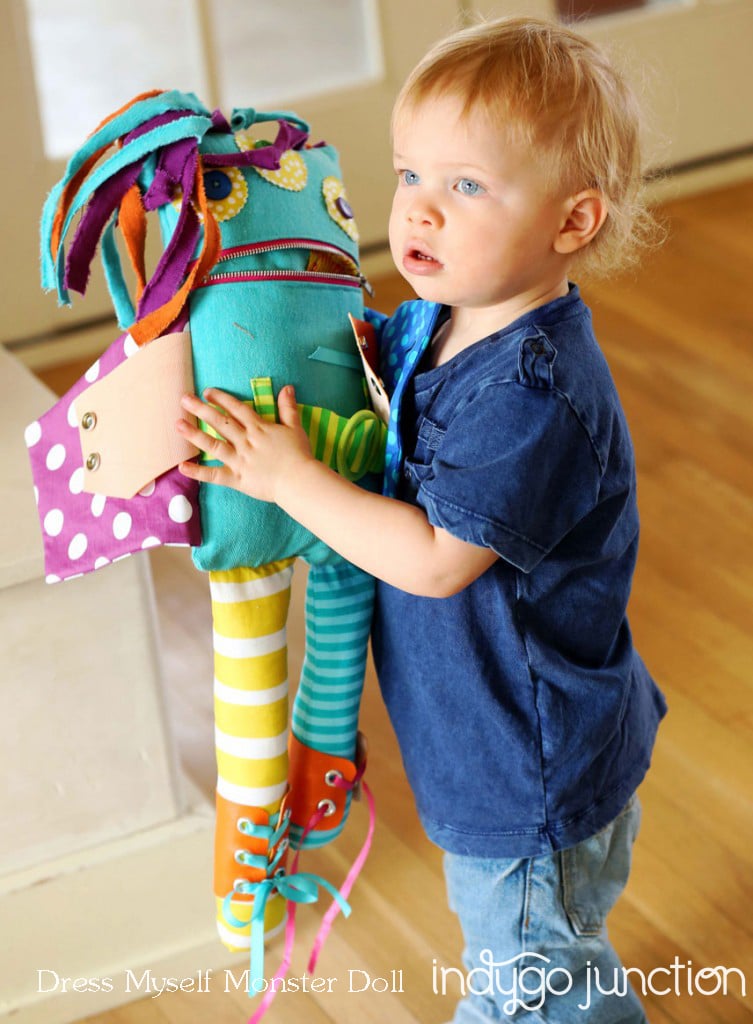 Check out other Indygo Junction toys we have created from vintage inspiration!
What were your favorite toys? Did you hang on to them for your kids or grandkids? Are there any that you would love to see updated for a new generation? I would love to hear your stories!
Enjoy this post? SHARE it! Don't forget to LIKE me on Facebook and Pinterest for inspiration, ideas, recipes and fun!