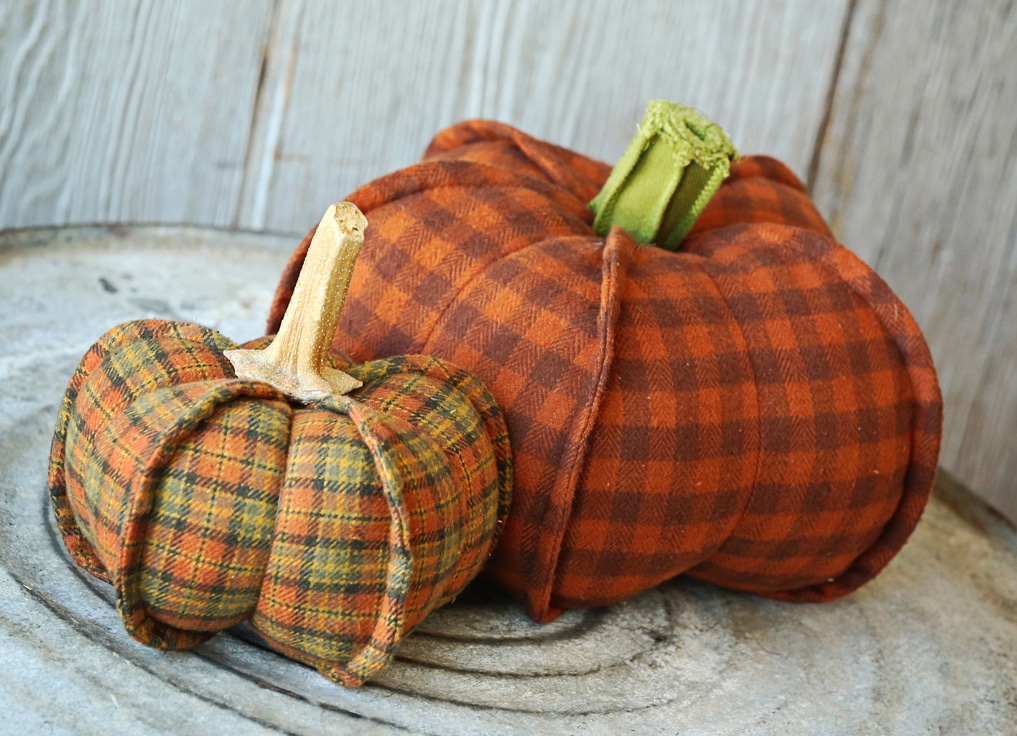 Last Christmas I found something very exciting in my stocking – dried pumpkin stems! It is an unusual gift, but I had requested my parents to save their pumpkin stems from last fall. You see, I was developing our Pumpkin Trio pattern for Indygo Junction and I thought that incorporating a real stem onto the fabric pumpkin would add interest, texture and whimsy.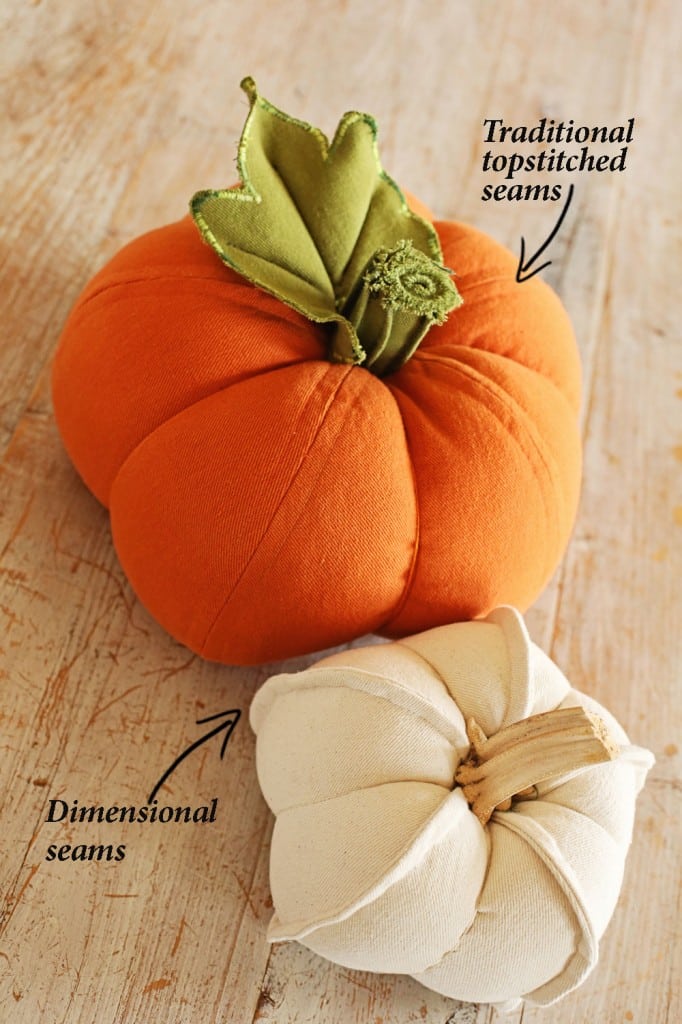 My newly released fabric line, Crossroads Denim, was an inspiration for the Pumpkin Trio pattern. Our Sweet Potato orange was the perfect color to create pumpkins. Also, I loved the thought of a white pumpkin and used the French Vanilla Crossroads to create this more sophisticated style. When we were designing the pumpkins we tried a few different finishing options to add design interest. The pattern offers two seam finishes; traditional seams with decorative top stitching, or dimensional exterior seams.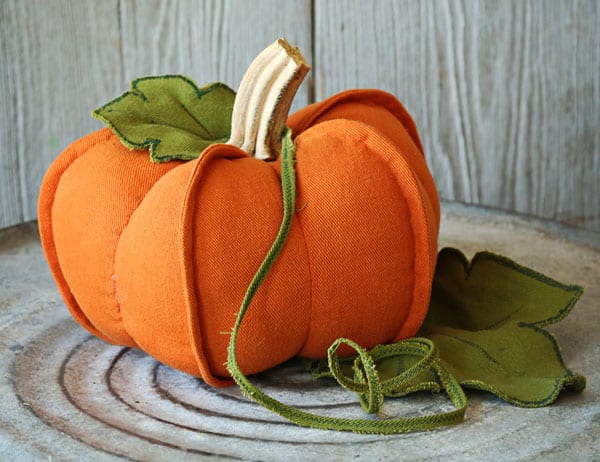 Although I had dried pumpkin stems at my disposal (ask your friends to save the stems from their rotting pumpkins for you!) , the Crossroads Denim in Midtown Moss was used to create a textural, rolled stem and vine leaf, both of which are included in the pattern instructions. We also thought it would be fun to add a little pattern to the design and used Marcus Bros. plaid flannel for a few pumpkins – so cute!
After designing Pumpkin Trio I have become more aware of the infinite variety of pumpkins and stem styles. Curvy, skinny, thick, stubby – nature is an amazing designer. Now that it is October, every corner has turned into a pumpkin patch and I have been obsessed with analyzing each and every stem I see. Some pumpkins have perfect stem specimens…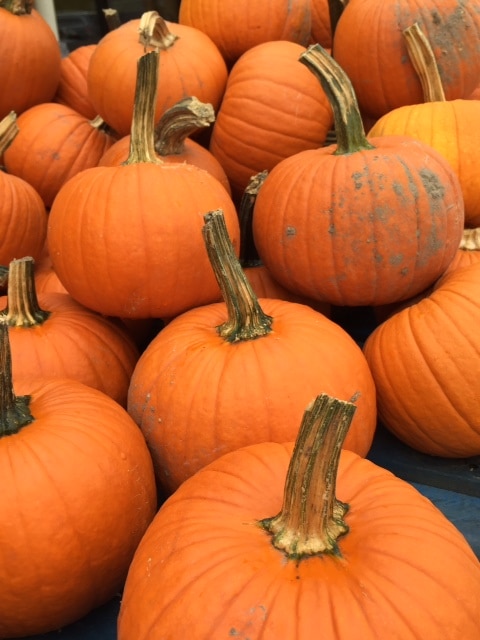 Other pumpkins are a little, well, stubby, ugly and twisted…
What kind of pumpkins are your favorites? The classic smooth style, often used for jack-o-lanterns? Or more of a wrinkly, warty gourd? Or maybe you just prefer your pumpkin in a dessert? Try making my favorite pumpkin recipe, pumpkin bars!