Happy Friday! Let's share another laugh and a look back at one of my favorite findings from my vast library of vintage resources.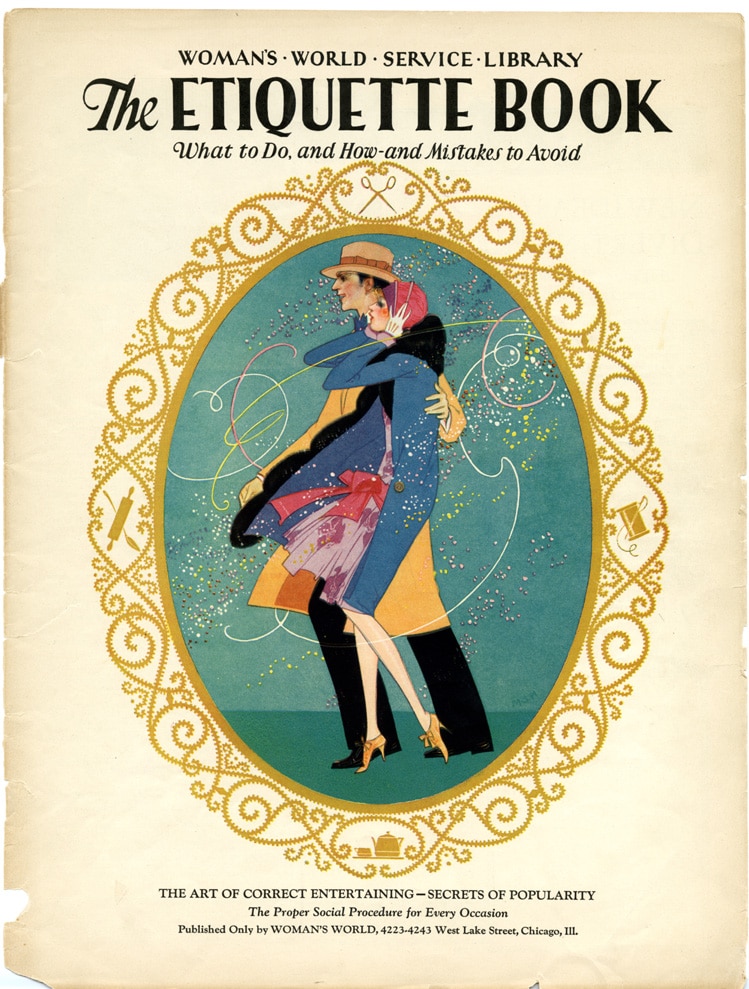 Here's another tip from
The Etiquette Book: What to do, and How and Mistakes to Avoid
published in 1929,which is full of etiquette tips and advice in all kinds of occasions, seasons, and circumstances. This chapter warns against using "common vulgarisms" in conversation at a dinner party.Perhaps I wouldn't be a shining star at the 1920's dinner soiree, but some of these examples don't quite strike me as "vulgar"!
"Let me tell you something"
and
"swell"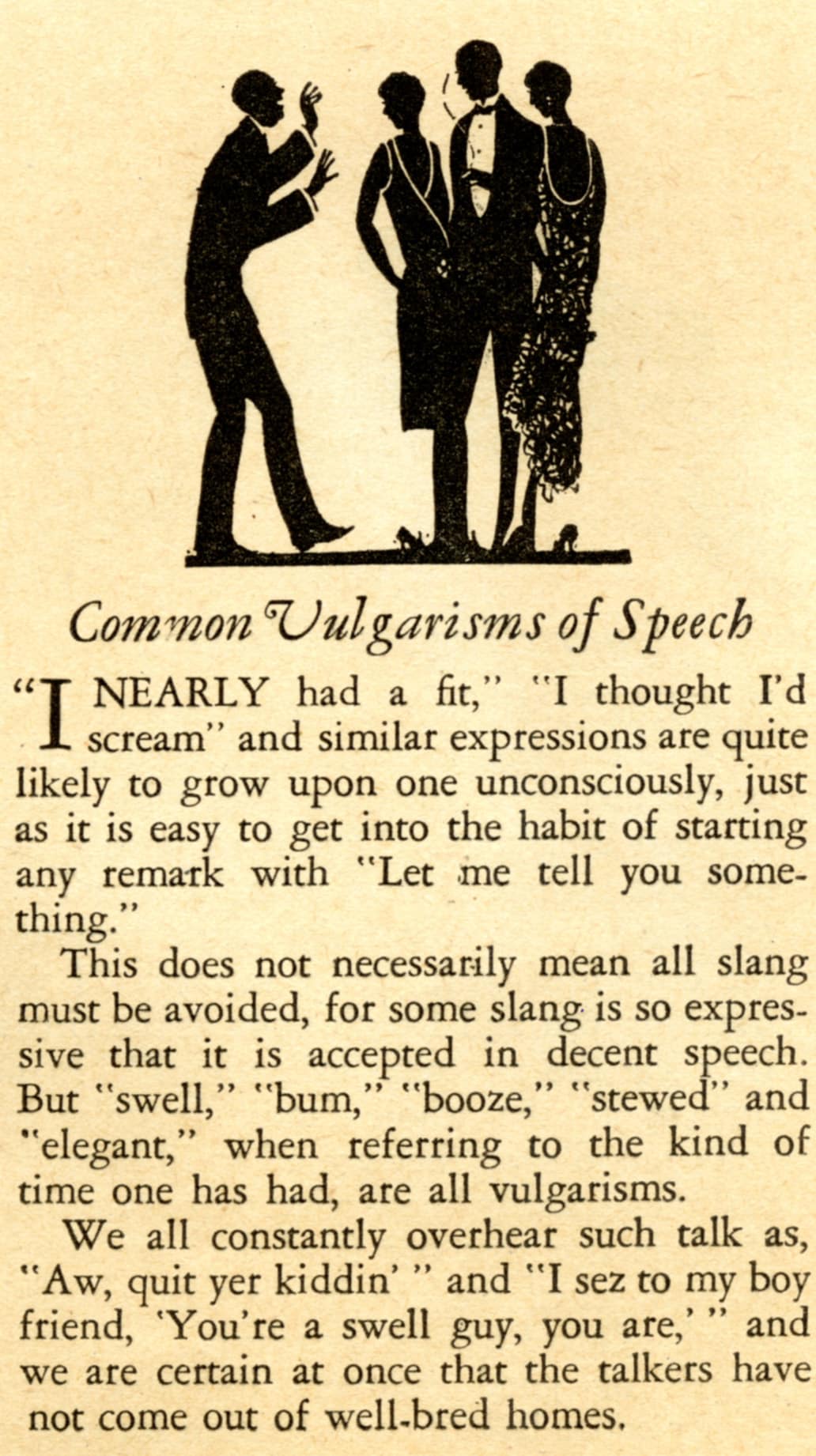 Check back for more quirky quotes and images each week (and find more of these timeworn tips in my book Vintage Notions)!