Want to unwind during the holidays? Salvage your thread spools to make a cute Christmas craft!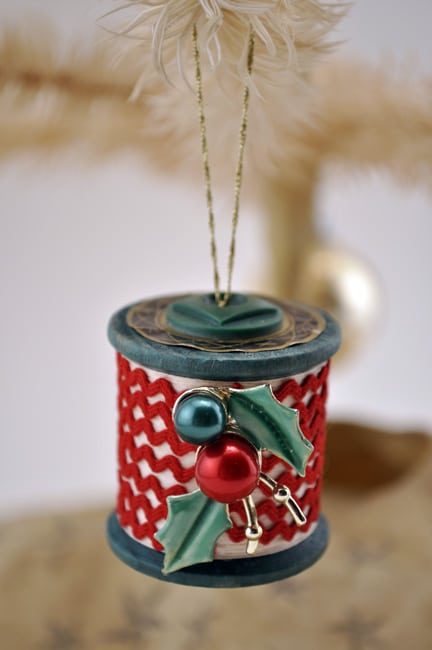 I discovered these adorable handmade ornaments at an antique mall a few years ago. I love how simple this project is but what a stunning statement it makes. These tree-trimmers are adorned with lace or rick rack and topped with a pair of decorative buttons. You can use a threaded spool for a peekaboo pop of color or wrap a scrap of decorative fabric around a bare cylinder. Try dangling a jingle bell from the base or affixing a cluster of beads or pearls for extra dimension. Any way you dress em, these cool spools are a fun and funky alternative to traditional bulbs.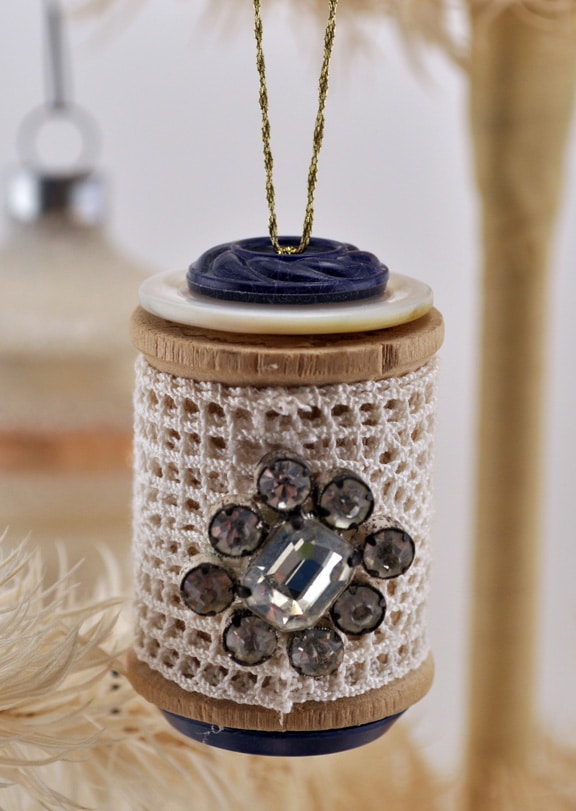 Decorative spools are no new notion. A vintage magazine article  that I found from Woman's Day 1976 (pictured below) features a darling display of spools stacked to form a Christmas tree. This whimsical showpiece can be built with wooden or plastic spools, tiny decorative balls, and a strip of wood or a wooden ruler to support the bottom row. Mix and match assorted colors of thread for a fun design or stick with shades of green for a more conventional look.