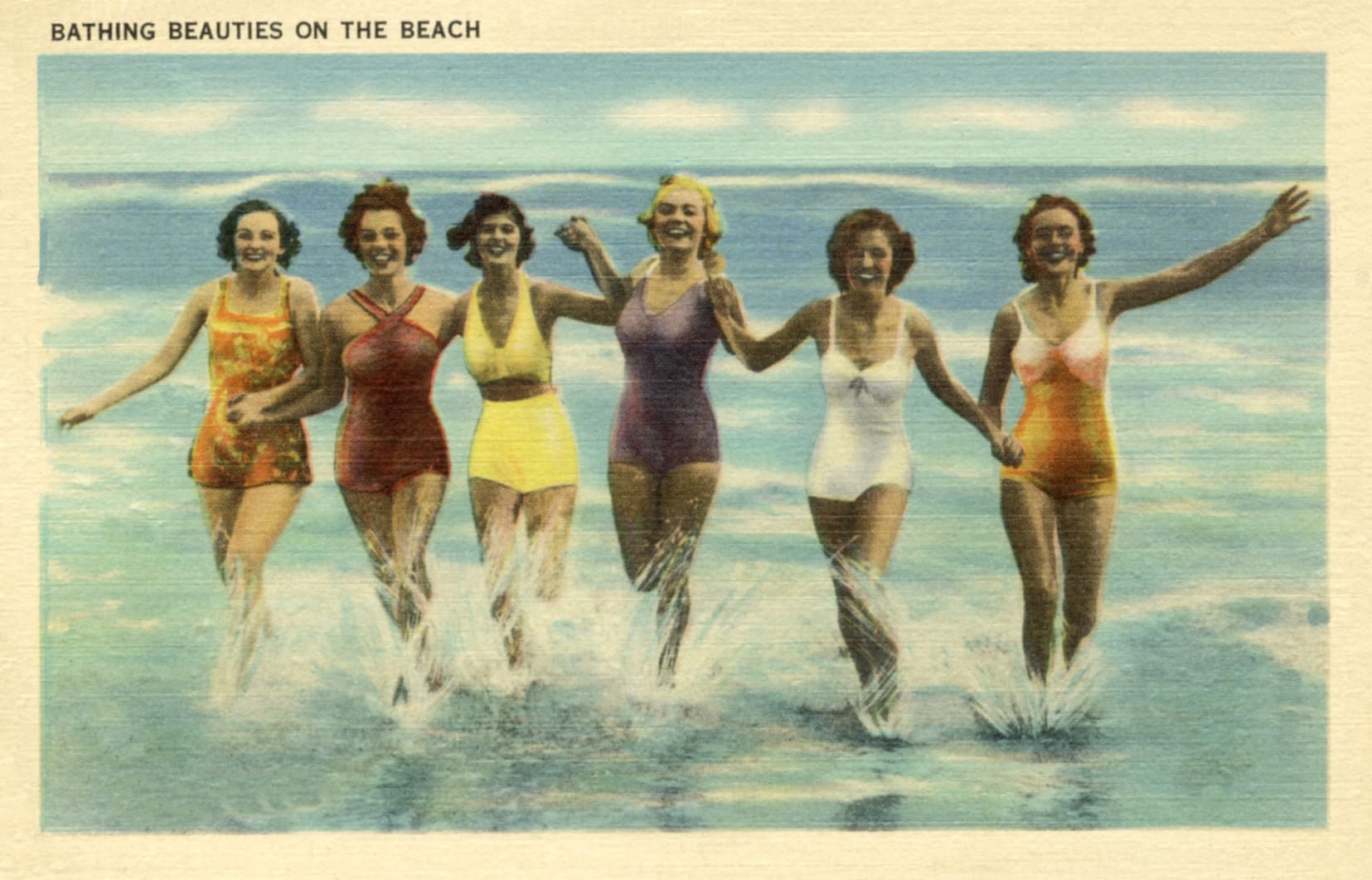 I have yet to talk to a woman who enjoys shopping for a swimsuit it's about as fun as getting a flu shot or shopping for tires. I always avoid until late June this most humbling and painful fashion experience, picking over the sale suits, attempting to find the suit that will flatter my shape.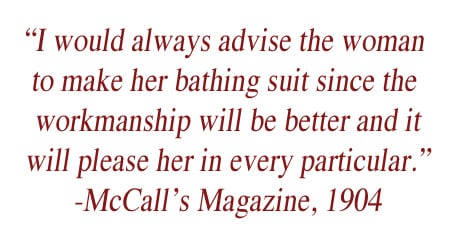 I love that suits are branded "miracle. I expect to see a magical transformation- a younger, leaner body, a magic loss of pounds, a tiny waist and lifted boobs. But as I age, I realize miracle, schmiracle! A model-like body can only be achieved with intense commitment  to diet and exercise. I would need a personal trainer 24/7 to make this happen. I don't know many women that have that kind of time!
For me, my creative spirit is where I focus my energy and time, not to mention the demands of my active family. I only have so many hours a day, so fitness time is usually the loser….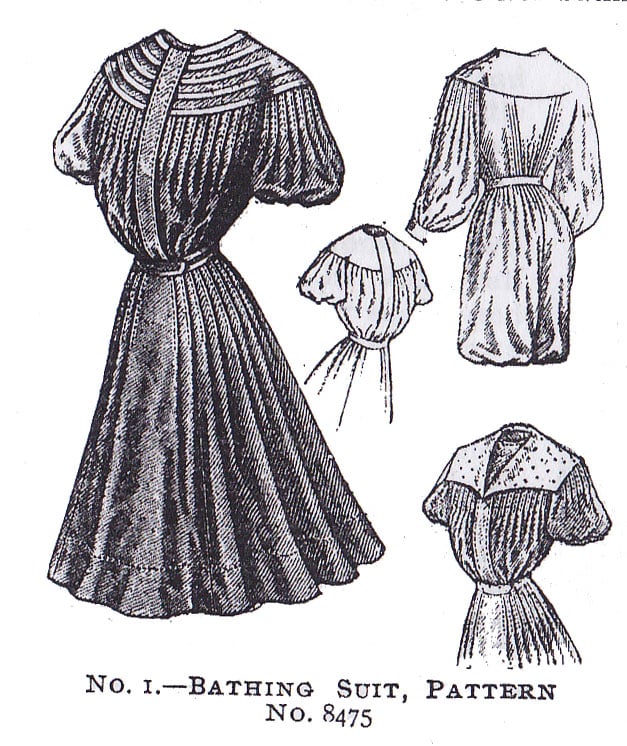 Anyway, as I cruise pages of my vintage collection I found this wonderful article from 1904 about sewing a swimsuit. Imagine what it must have been like to go swimming in one of these suits!
For a moment I thought, could that be the answer to my struggle? Could I make a suit to fit my unique shape? Could I feed my creativity and design my own miracle suit?
ANSWER: absolutely NOT! I for one am pleased that we have so many choices in suits today and that I'm not bound to making my own…especially suits like these! And better yet, I can order from a Lands End catalog and try on suits in the privacy of my own home however painful that may be. Perhaps a glass of wine would help or maybe my favorite summer beverage, Bell's Oberon!
Happy swimsuit shopping! This image is from our Vintage Workshop Bathing Beauties collection– more vintage suit views. Enjoy!