Applique is one of my favorite textile techniques to collect. From  butterflies to Sun Bonnet Sues, there are so many charming designs. Each with unique fabrics assembled into a puzzle of various pieces and prints.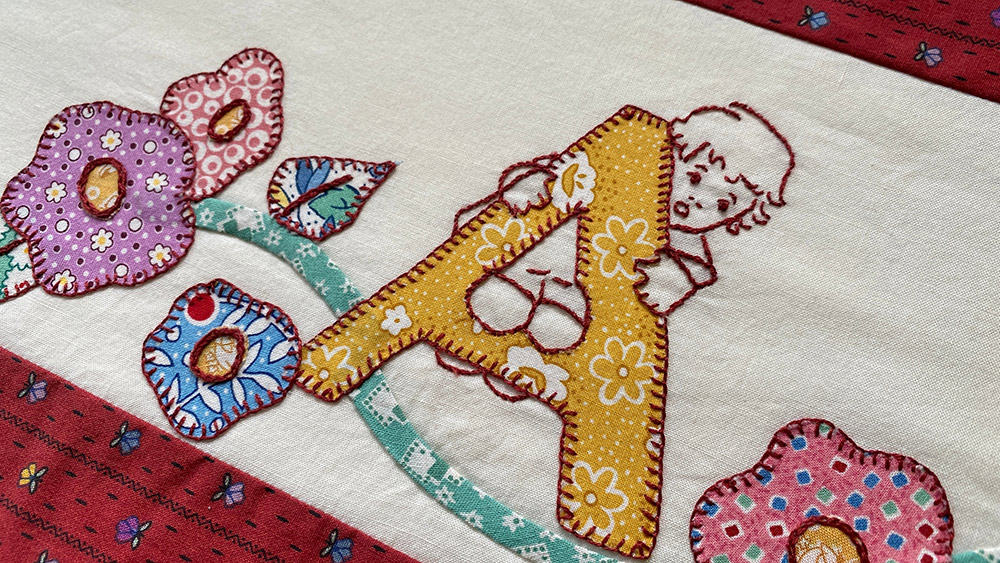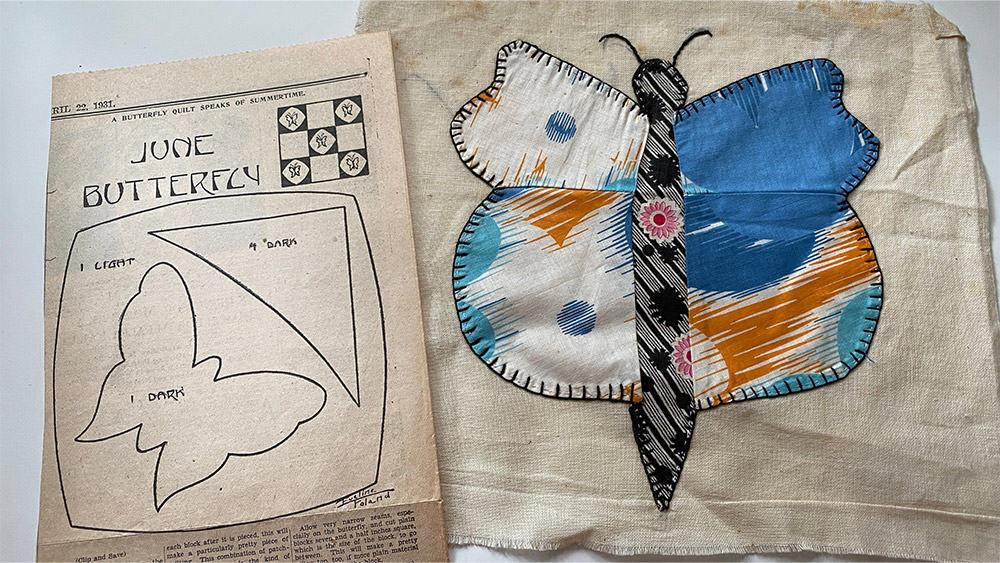 This is an example of a vintage Kansas City Star Quilt Block pattern that I share in this episode next to a favorite block in my collection, which are most likely features feedsack fabrics. 
Nancy Page's alphabet series was the inspiration for my book Alphabet Applique. I share a bit of the story of Nancy's Quilt Club series in the book's introduction.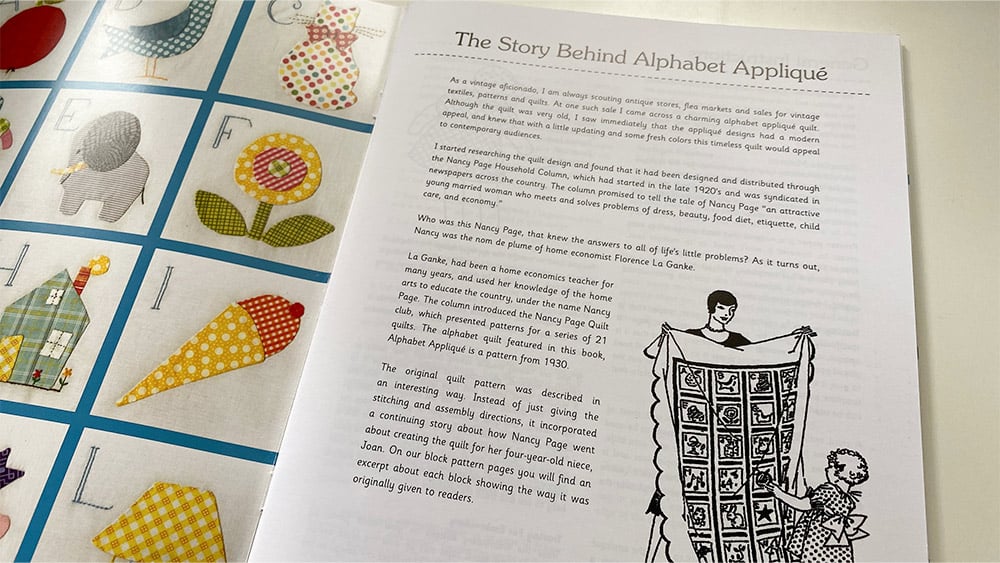 I recently found another series of quilt applique designs she authored in some historic quilt content my friend Donna gifted me. Nancy's designs were featured in the newspapers, and one custom was to create a scrapbook to preserve quilt patterns.  In this example, patterns are pasted into a school supply catalog.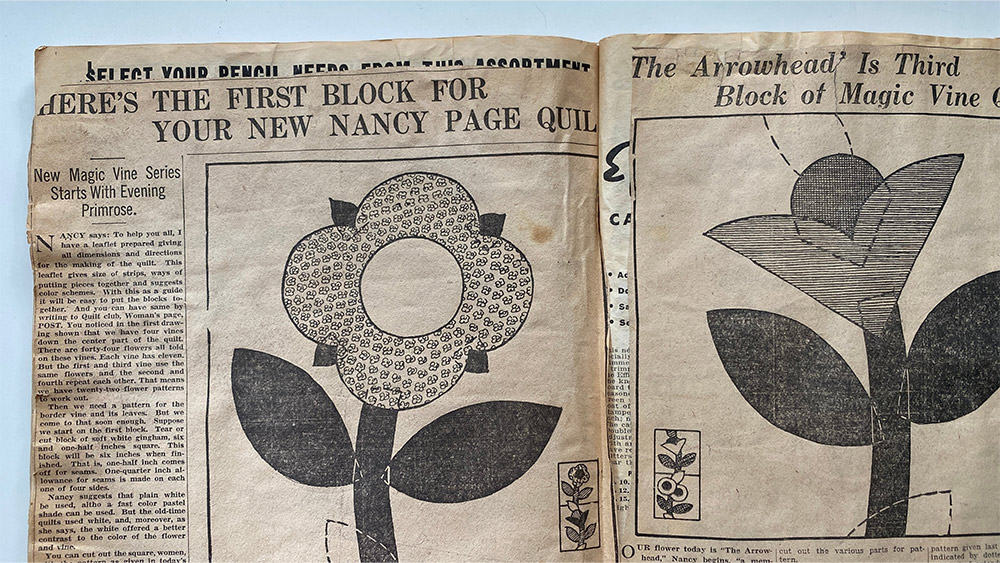 Watch the video to see me flip through all the flower designs on the pages.
Certain motifs were  popular in applique, flowers of course, butterflies are another favorite and the sun bonnet girl, Sun Bonnet Sue may be the most popular.  Here are a couple examples of very different stylings. In Storybook Stitches book of rework and applique designs, you will find more traditional Sun Bonnet Sue designs.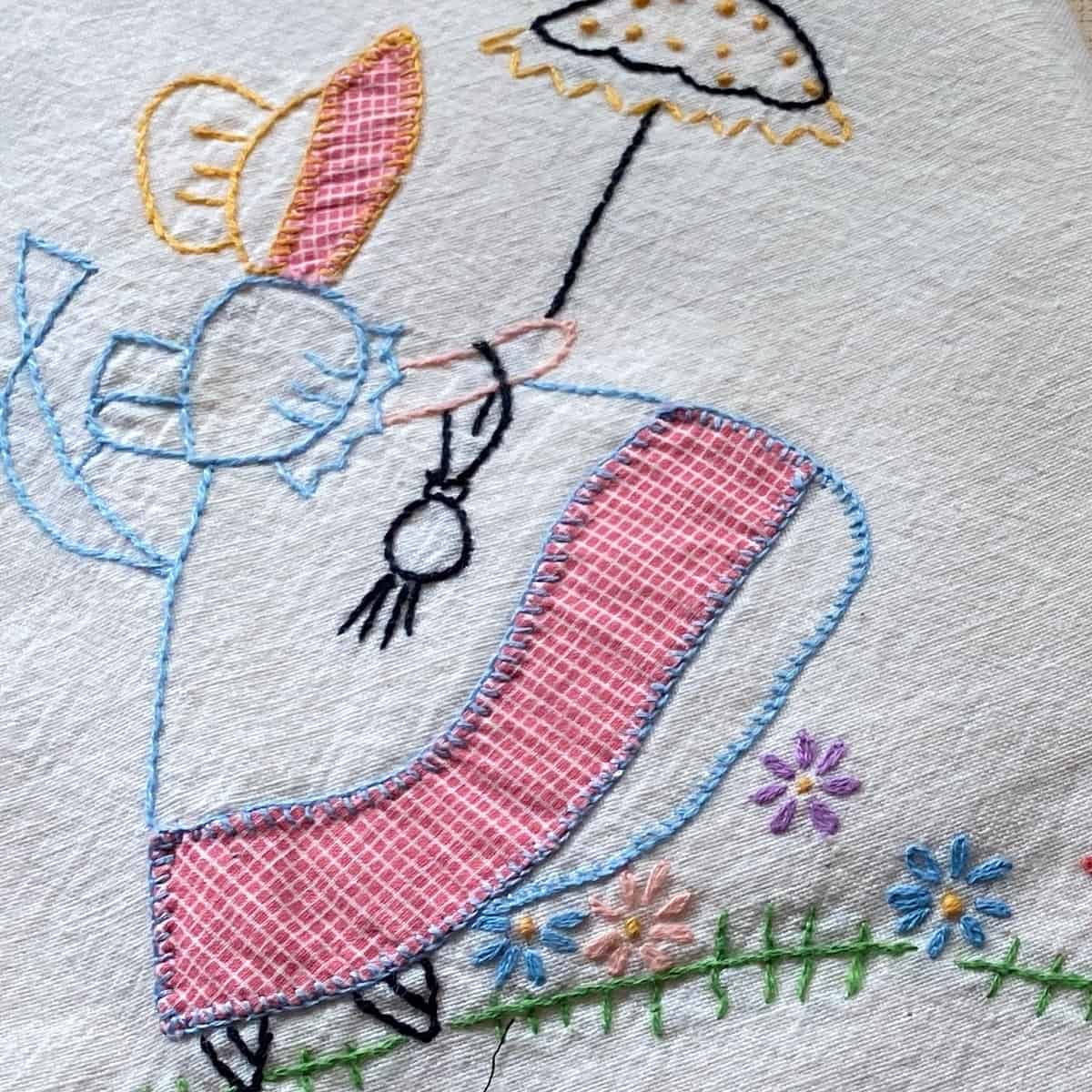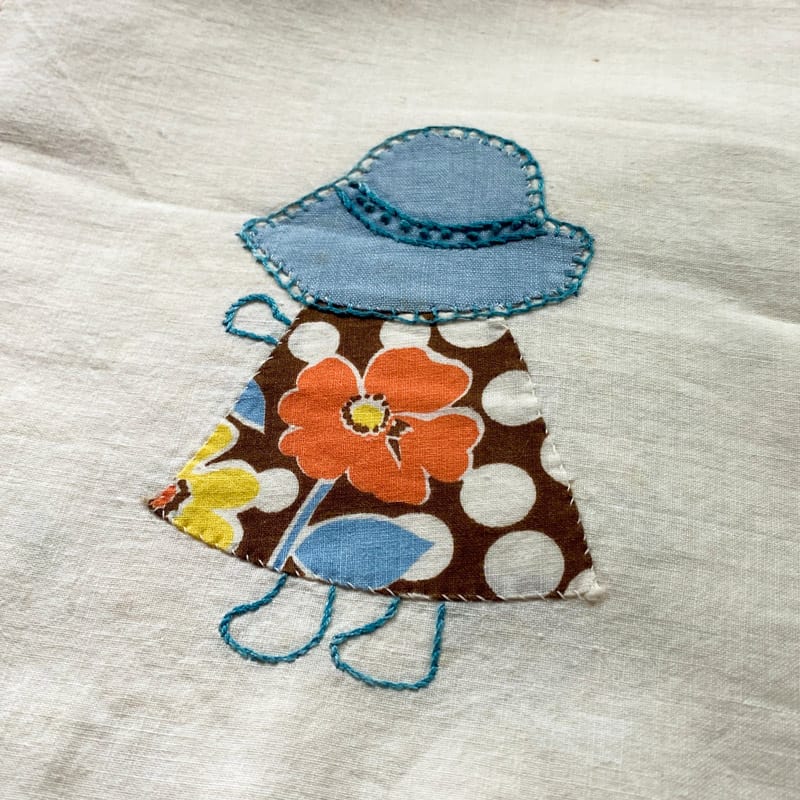 Looking applique project ideas?
This ebook Alphabet Applique offers quilt designs and applique projects.
This is an instant PDF download.  Alphabet Appliqué is a 40 page PDF ebook that includes instructions for a quilt, bib, tea towels, wall art, and soft blocks. All are stitched with appliqué designs. PDF contains easy-to-follow instructions and techniques. The 40 pages include the cover and two full-color images of all completed quilt squares.
If you enjoyed this post please share it with a friend! Encourage them to subscribe to my newsletter to keep up-to-date on my
Vintage Made Modern Episodes! 
Join Live to have a chance to win fabric, pattern & book giveaways!