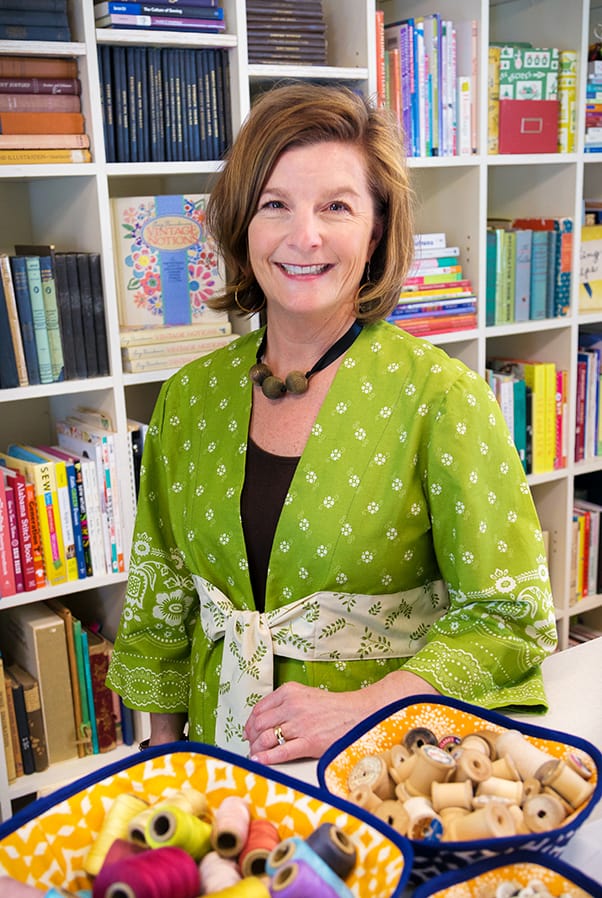 Vintage Made Modern
Welcome to my site! I'm Amy, author, designer and founder of the sewing pattern publisher Indygo Junction. I love collecting home arts and fashion ephemera, as well as vintage fabric, textiles, and needle arts. This collection inspires much of my product development work. It feeds my creative spirit and I know it will inspire you. Here you will find a website full of FREE vintage inspiration, images and patterns. I took this passion to a new level when I discovered Mary Brooks Picken and the Woman's Institute she founded. I was compelled to share that material through my award-winning book Vintage Notions: An Inspirational Guide to Needlework, Cooking, Sewing Fashion and Fun. I hope you will join me in my journey to curate vintage and create modern projects for you.
Follow Me on my Amy Barickman Studio Pages:
Let me send you projects, patterns and inspiration! And be sure to sign up for my FREE newsletter here. Click to see the printable and pattern you receive just for subscribing!
Our Popular Posts