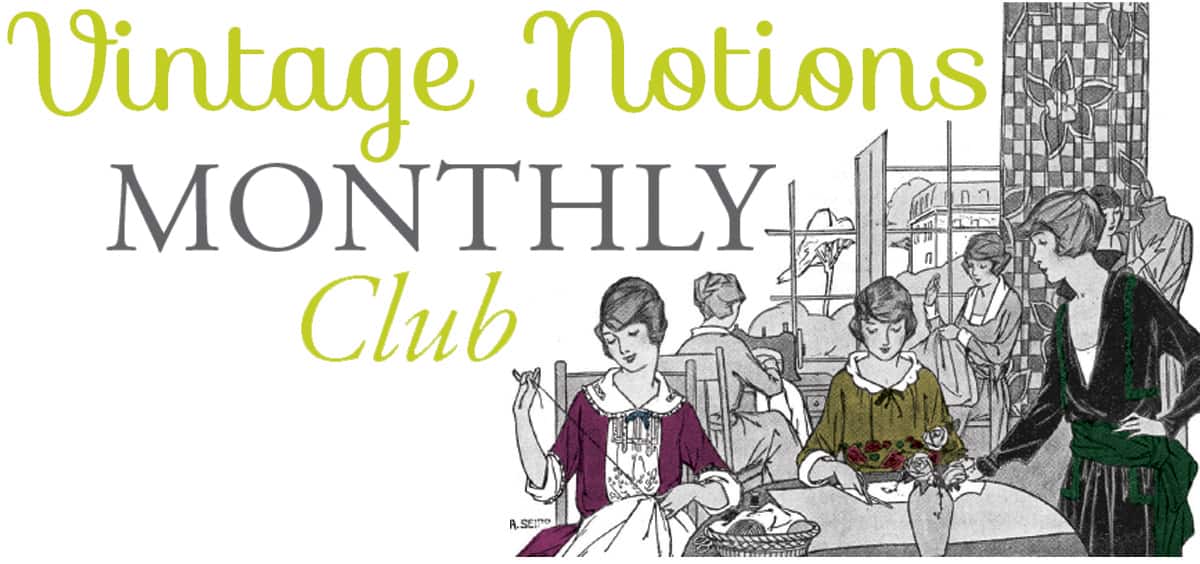 Thanks for joining me in my next installment of our monthly club where we are revisiting our 2016 Vintage Notions Monthly magazine issues. The timeless wisdom and inspiration that are found in the pages continue to inspire me and prove true the adage what's old is new again.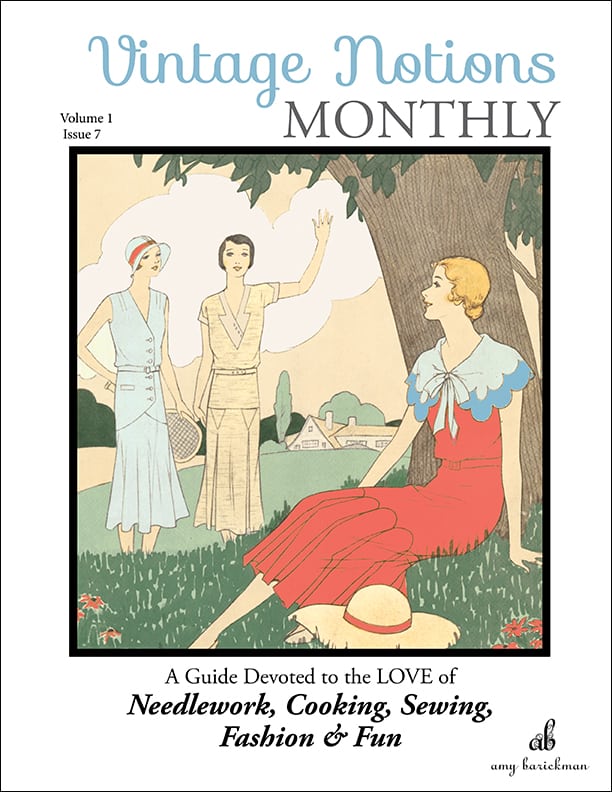 The July issue is all about celebration and the Woman's Institute had quite a bit to celebrate. First, the awarding of a diploma to their first enrolled student, Miss Dorothy Harmeling. They were also celebrating the laying of the cornerstone of their new building. This celebration was marked by a banquet, speakers from the industry & staff, and gifted collectible pins to the staff members to commemorate the occasion.

"As you read the account of our celebration, I am sure you will enjoy what the speakers of the evening had to say. Each one conveyed to us thoughts that are well worth heeding and facts that are well worth knowing. Nor were their remarks free from praise, but it was praise of the kind that makes one feel like wanting to strive the harder, the kind that is sincere. To all of us here, the Institute celebration was an event that gave joyful satisfaction, and it has resulted in making us realize more keenly than ever before that we are indeed working for the good of our fellow beings."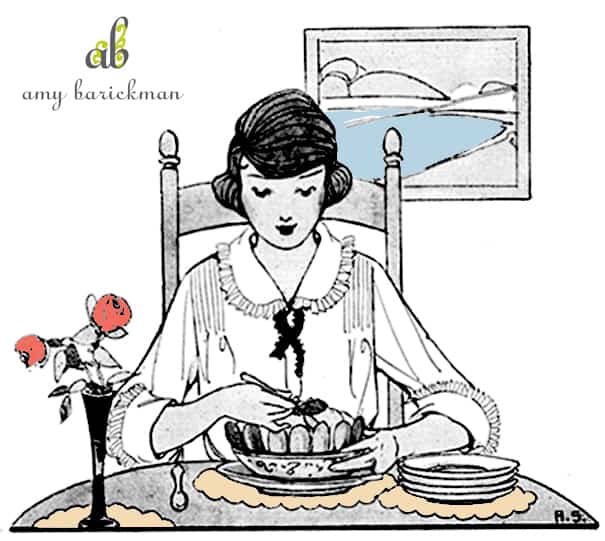 You will enjoy reading the excerpts from the speeches made at the celebration that really bring a sense of the excitement of the staff and students and the joy at being a part of this historical school for women.
Each issue also includes amazing illustrations of 1920's fashion! July's issue features bridal wear, one-piece dresses, the tiered skirt & draped dress. This section titled Fashion Service not only provides the artistic renderings of these fashions but also a detailed description of the garments including materials, alternations and other interesting details.

Each issue contains our simple the Magic Pattern! A magic pattern is a stylish sewing project that does not require a printed tissue like modern patterns. You simply use your personal measurements and the guides provided in the magazine to create your fashion. This month's project is the Circle Skirt with Tie Waistband.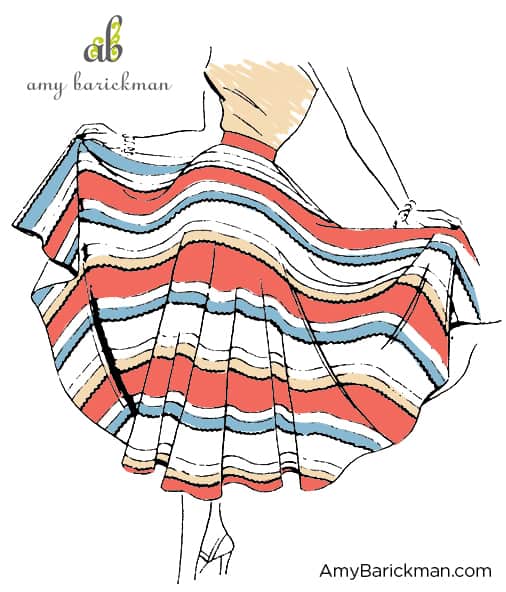 Each issue also provides a helpful chart with guidelines on taking accurate measurements so you get a good fit!
Join me next month as we explore Issue 7. For more information on purchasing back issues or signing up for a monthly subscription to Vintage Notion Monthly, visit our magazine page. A FREE copy of the Vintage Notions book comes with every yearly subscription.