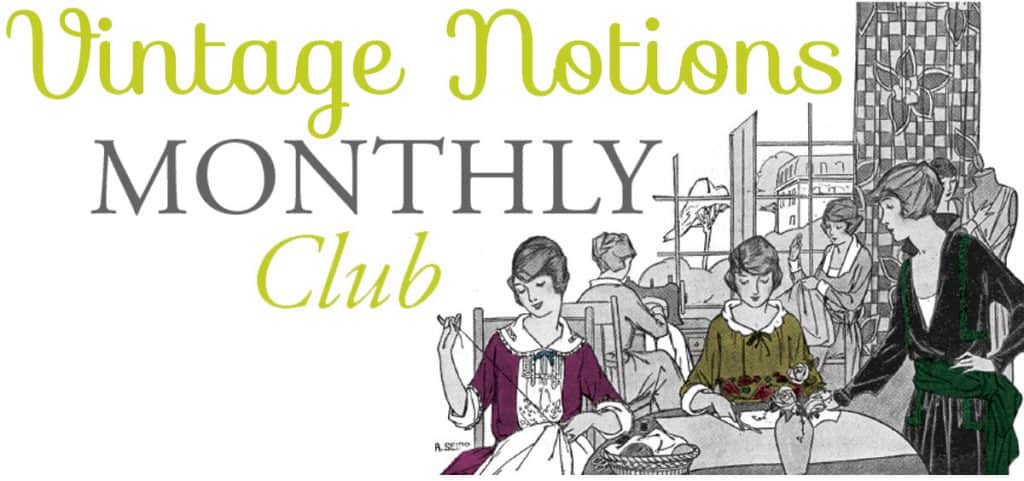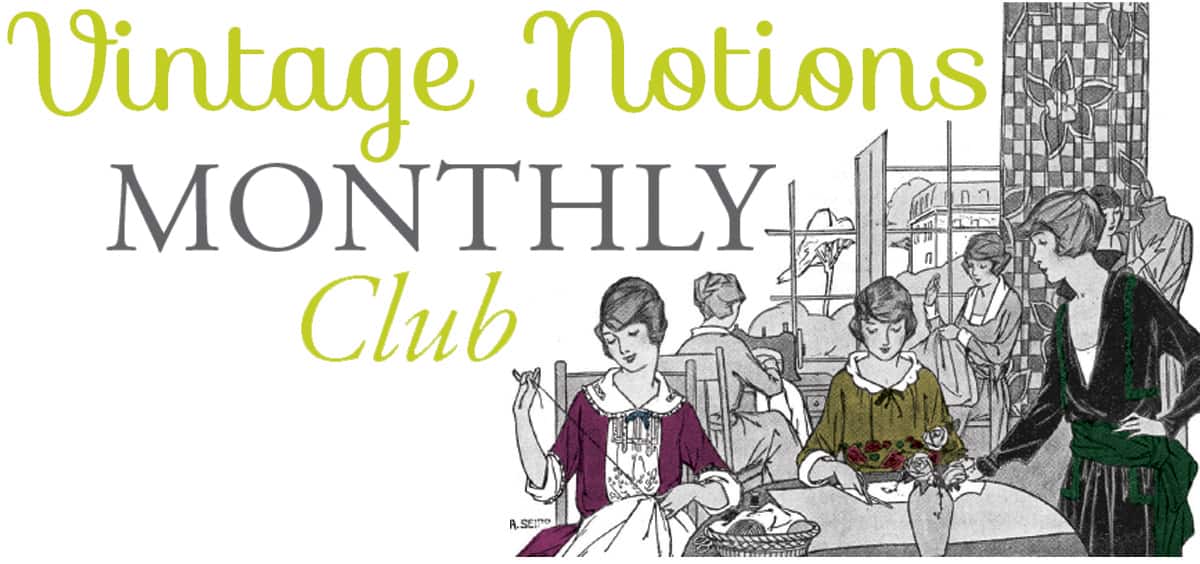 Thanks for joining me in my second installment of our monthly club where we are revisiting our 2016 Vintage Notions Monthly magazine issues. The timeless wisdom and inspiration that are found in the pages are a joy to explore.
The February issue found Mary & the Institute celebrating their 4th anniversary. One of my favorite reads in this issue is an article titled, "The Spirit of Greatness" by the editor Gustave Weiness. Here is a short excerpt that rings true of how I not only feel about Mary being my muse but speaks to the my aspirations for my success in business.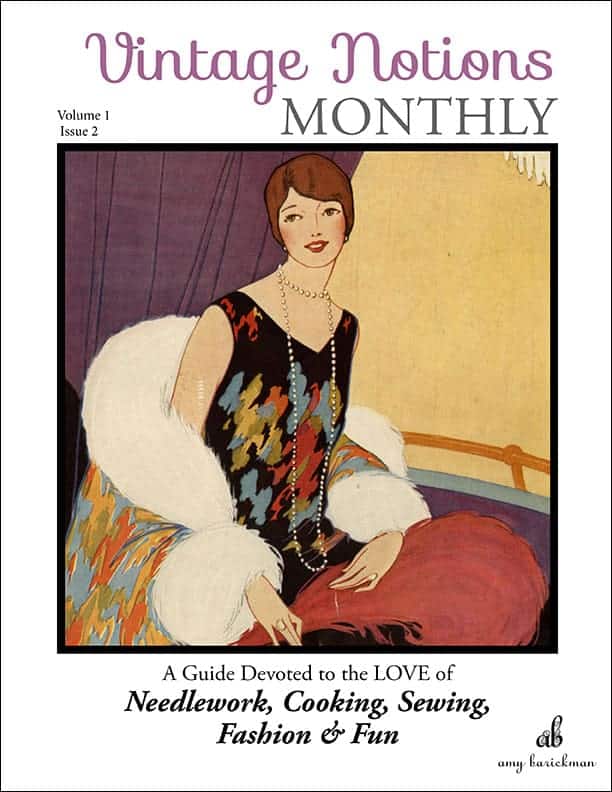 "Often, when I have heard of the success of persons who have had visions of great things, I have wondered how it must feel to have won. But my almost daily association with Mrs. Picken has taught me how I should behave. I should try to cultivate the modesty she possesses and to become saturated with the spirit of service for my fellow beings which she constantly displays by word and deed, for I now that genuine greatness consists in modesty and service. Then as she does, I should try to instil these same qualities into my associates, for I now know that "'Tis the spirit of greatness which builds institutions that deal with humanities."

This issue has funny article regarding the "Extra Day of 1920" – it was a leap year – and how on this day conjures up thoughts of "reversed" Cupid's arrows (flying from the ladies to the man's heart!). It proposes a special Leap-Year Dinner which I wanted to share with you! Click here to download the entire article for FREE!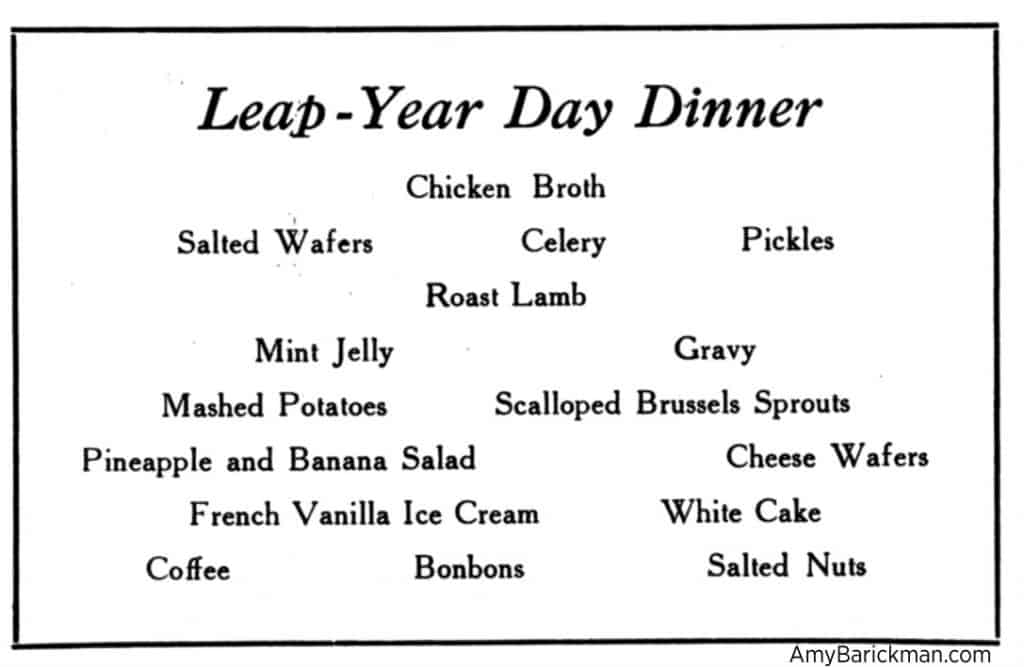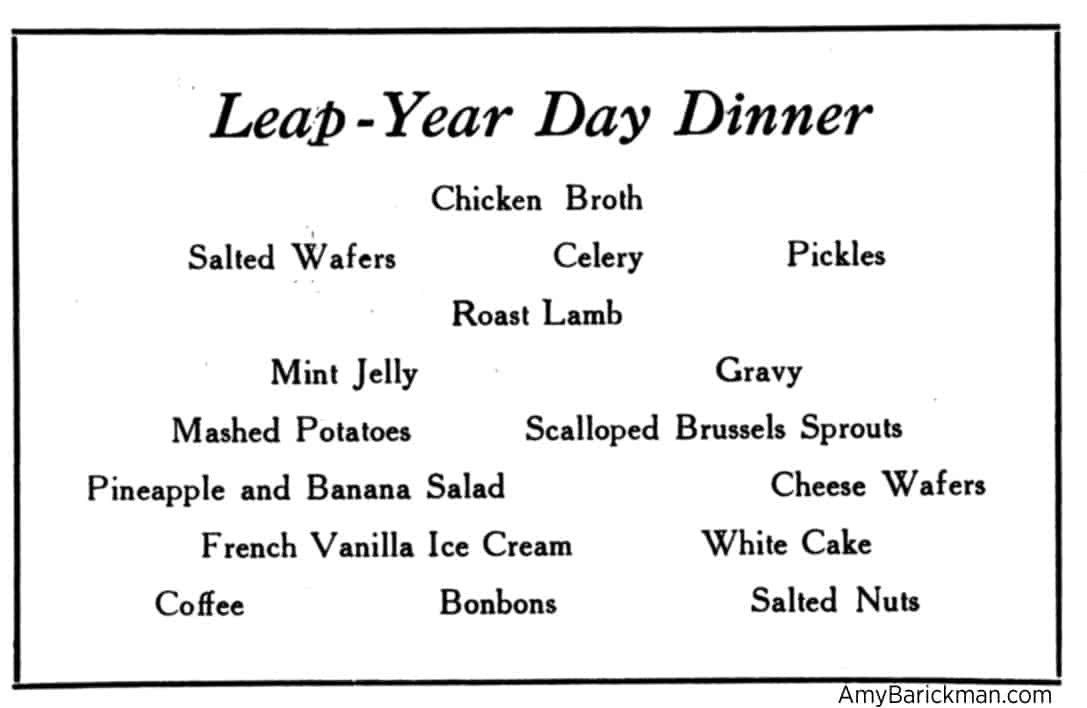 Also included are articles on millinery work, keeping pace with growing children and several testimonials and questions/answers from Institute students.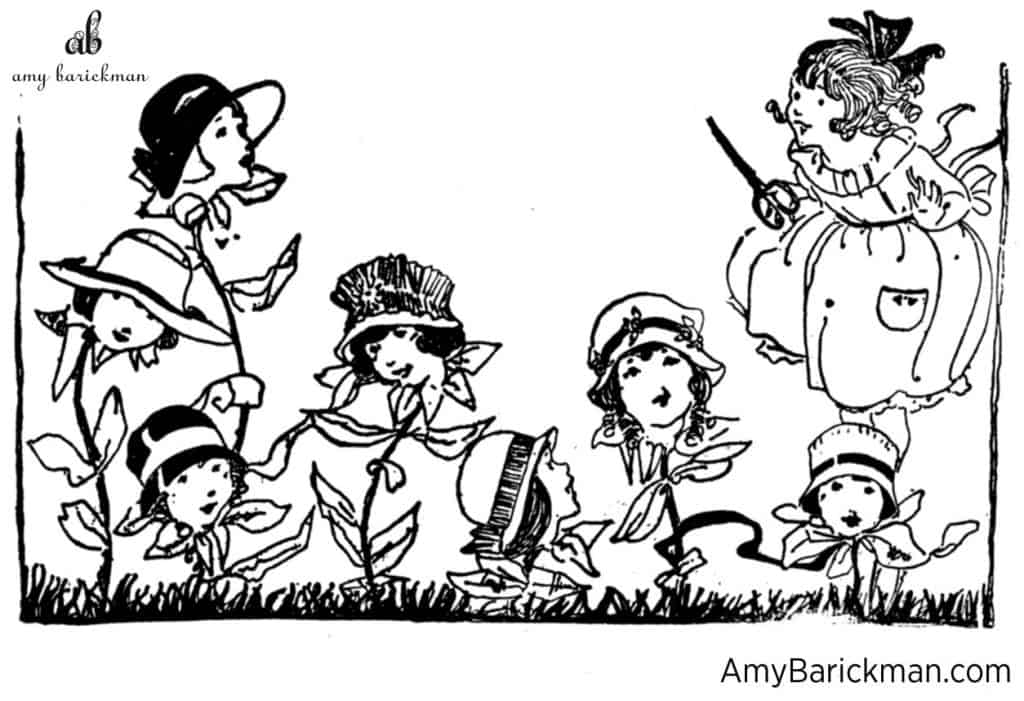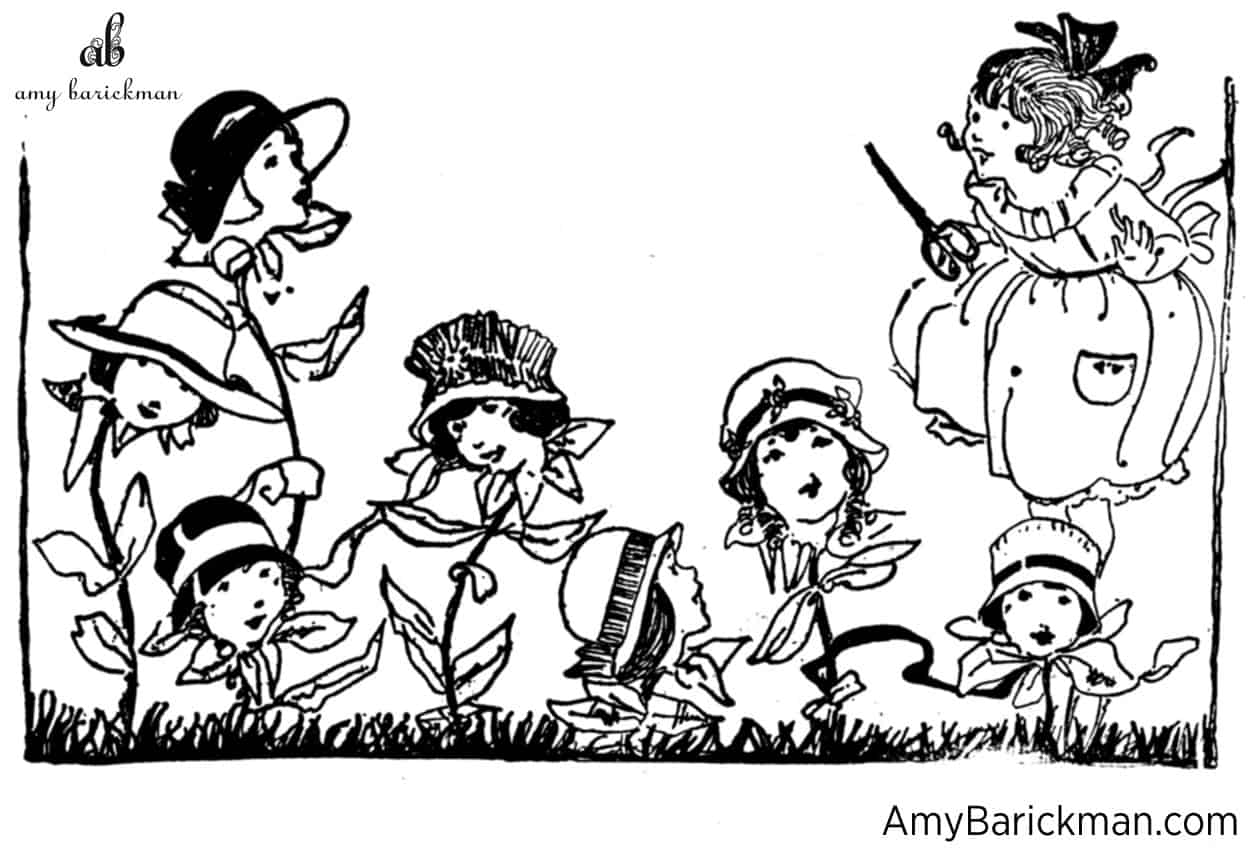 Each issue also includes amazing illustrations of 1920's fashion! February's issue features some beautiful dress styles including the long-waisted dress, tuxedo scarf dress and kimono style dress variations. This section titled Fashion Service not only provides the artistic renderings of these fashions but also a detailed description of the garments including materials, alternations and other interesting details.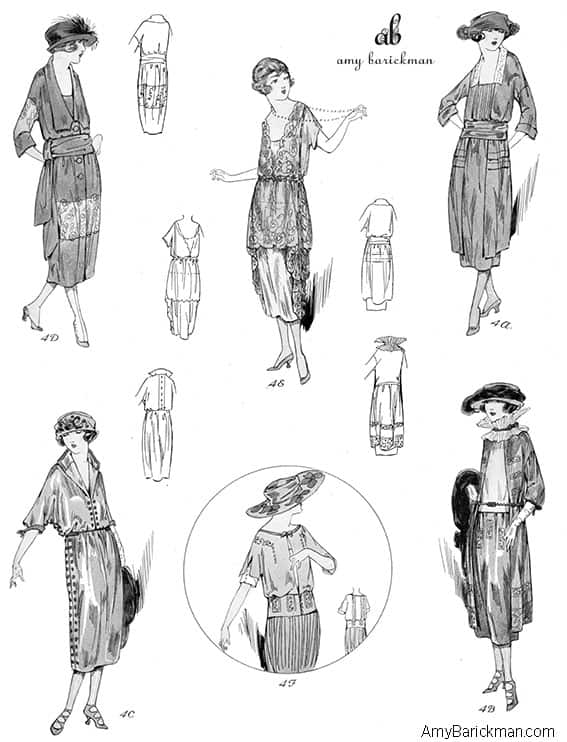 And don't forget, we do include a separate print at the end of each issue that is suitable for framing.

Each issue contains our simple the Magic Pattern! A magic pattern is a stylish sewing project that does not require a printed tissue like modern patterns. You simply use your personal measurements and the guides provided in the magazine to create your fashion. This month's project is the Sleeved Cape.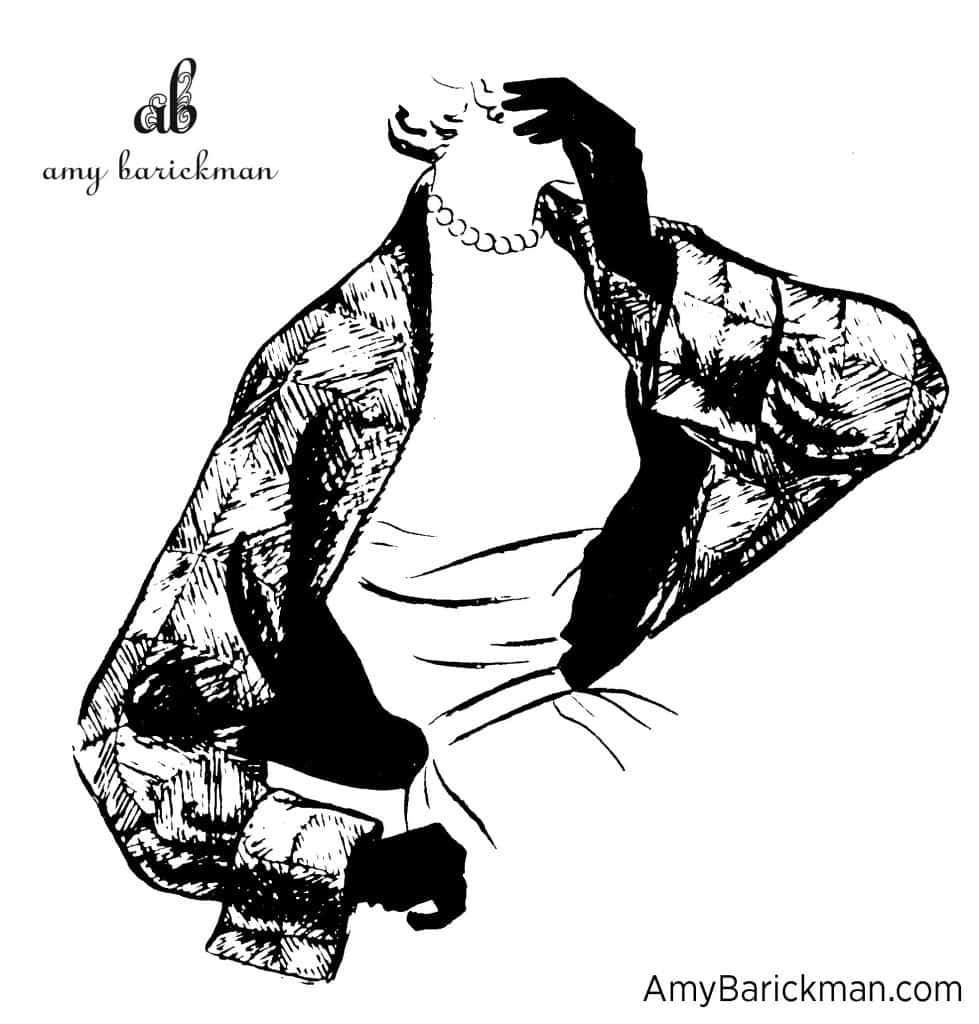 Each issue also provides a helpful chart with guidelines on taking accurate measurements so you get a good fit!
Join me next month as we explore Issue 3. For more information on purchasing back issues or signing up for a monthly subscription to Vintage Notion Monthly, visit our magazine page. A FREE copy of the Vintage Notions book comes with every yearly subscription.
Save
Save
Save
Save
Save
Save
Save
Save
Save
Save
Save