Every wardrobe should have a good swing coat. It's such a classic style that looks sleek, elegant and contemporary at the same time. Our new pattern, the Sophia Swing Coat, is a twist on the classic swing style. The Sophia features raglan sleeves and a cool back yoke that can feature a contrasting fabric.
Doesn't that black and white scallop really pop the back of the jacket? I also love a classic solid fabric, below you can see the version made in my Crossroads Denim.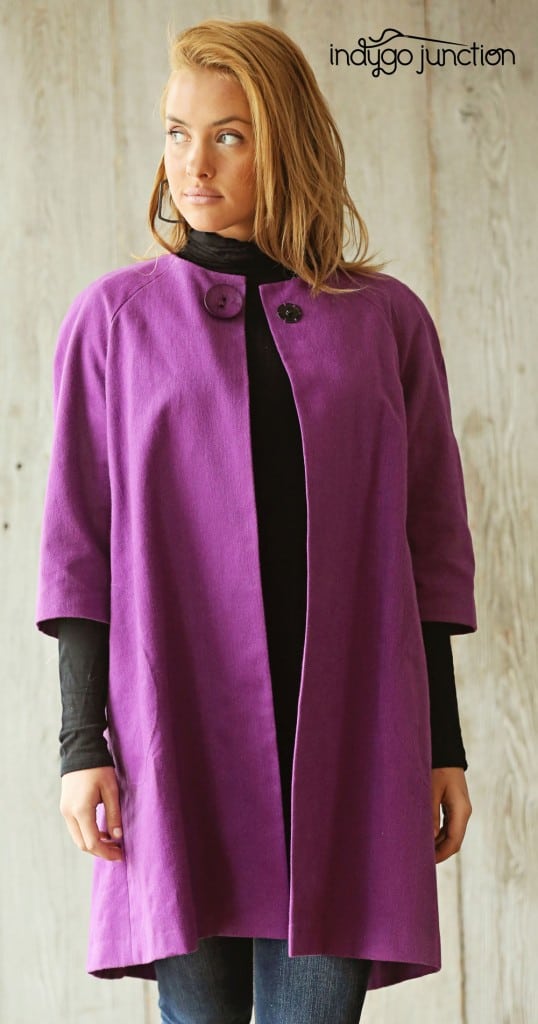 Jackets are fun because you can use heavier fabrics like this home decor stripe, which is harder to incorporate in other garments.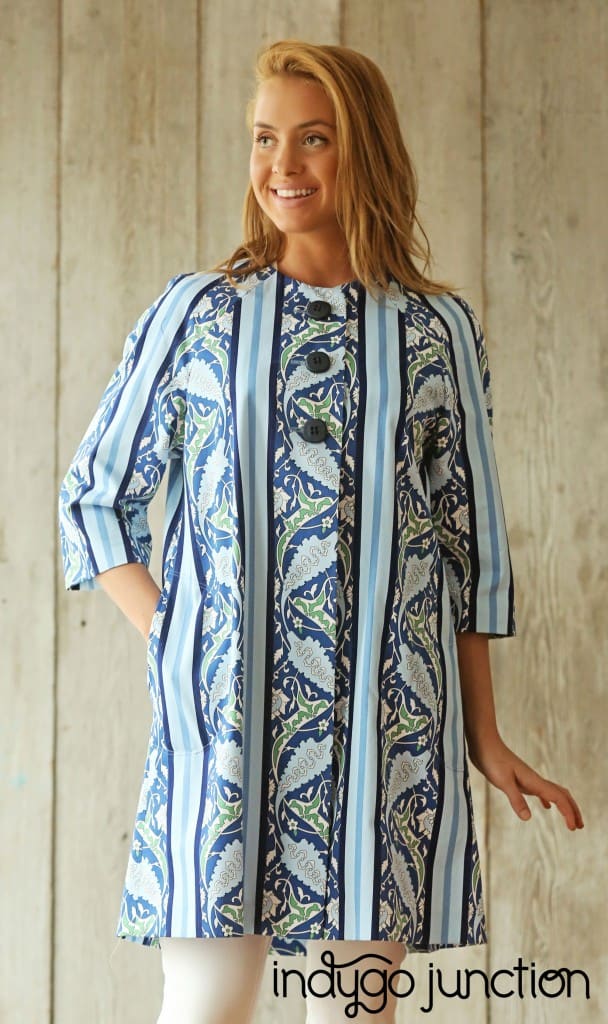 I found some great inspiration for making other versions of the Sophia Swing Coat – after all, you can never have too many coats! What kind of Sophia Swing Coat would you make? I am in love with the border print…