I ran across this article in my Vintage Notions archives and thought how it is still applicable today. I am amazed by the advances in sewing machine technology today. I love to see all the new tips and tricks offered by new machines, from a huge library of decorative stitches, to presser feet that make so many tasks easier.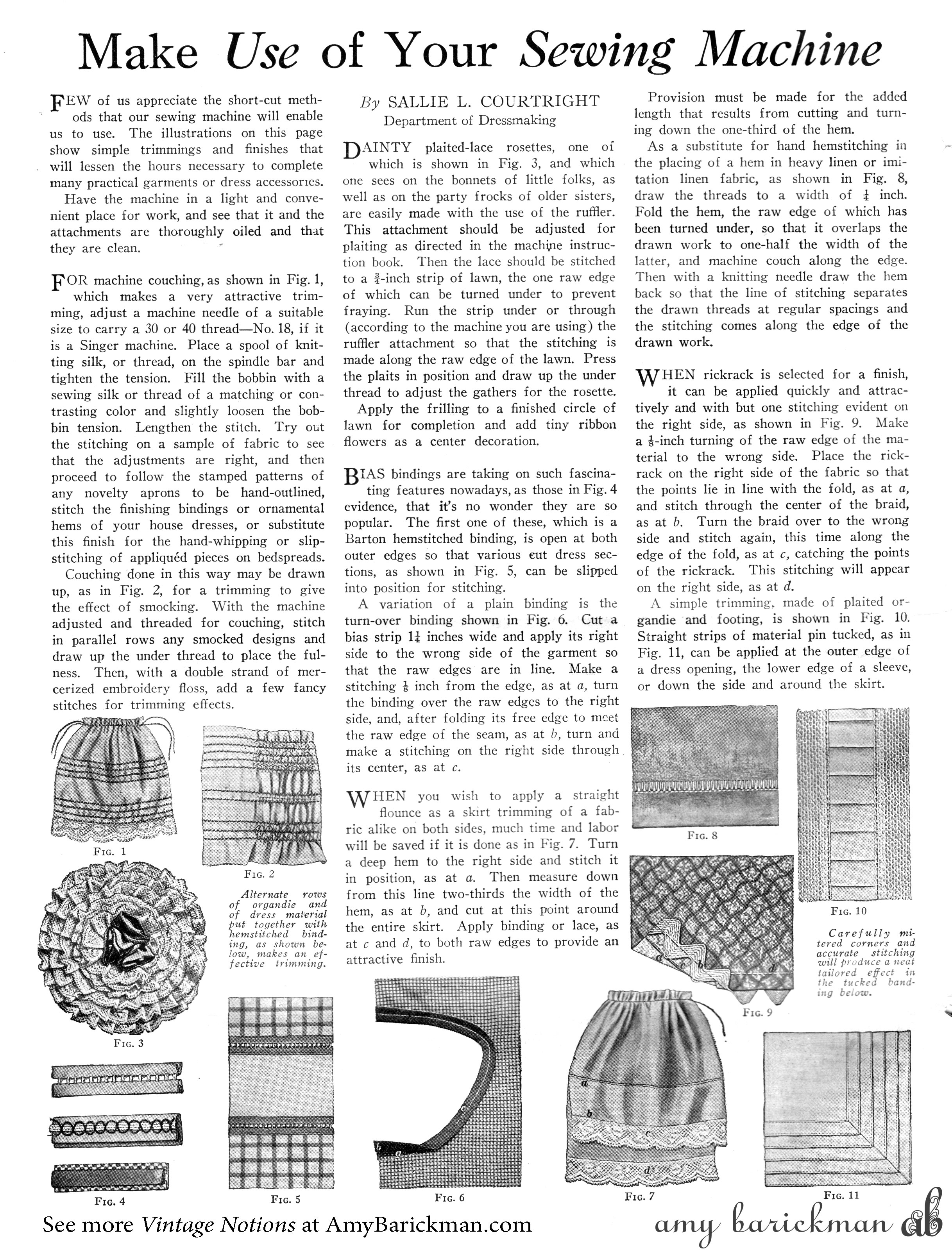 When designing for Indygo Junction, I try to keep these new machine opportunities in mind and create patterns that will take advantage of them. For instance our Permission Purse and Stitched Top Tote use your machine's decorative stitching. The Store and Go Zipper Case not only uses decorative stitching, but is created using the hoop sewing machine attachment.
What are your favorite machine features, feet or attachments? Do you have a machine that has all the bells and whistles or do you keep it simple? Below, check out a gallery of my favorite Vintage Market digital images of women making use of their machines from my sewing image collection.
Enjoy this post? SHARE it! Don't forget to LIKE me on Facebook and Pinterest for more of my creative musings.