Last month I was excited to once again work with Terry from Enchanted Makeovers (read about my previous work with Enchanted Makeovers here). She has spent her summer and fall embarking on the Sacred Sewing Tour, a program which transforms a room in homeless shelters into a sewing room. The Sacred Sewing Tour stopped in Kansas City at the Hope House, and the Indygo Junction team and I were on hand to help with the transformation.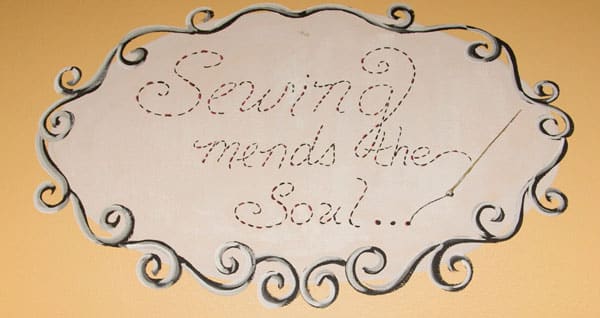 I love seeing the drab rooms become inspirational spaces. Anita, the incredibly talented muralist who has accompanied Terry to all the stops on the tour, created a whimsical world of sewing machines and notions on a gorgeous yellow background. CeCe Caldwell Paints created a special lilac paint just for Enchanted Makeovers, which is featured on the chairs, painted by KC local Pam Kenney. Of course, no sewing room is complete without machines, which were kindly donated by Baby Lock. Fabric was donated from amazing companies like Westminster, Riley Blake, Kaufman and more. Indygo Junction also donated patterns and books for the room.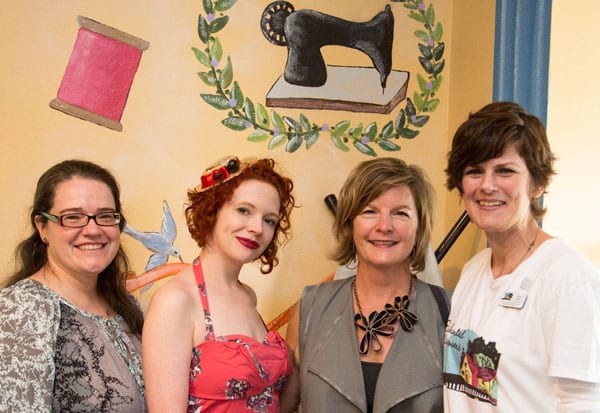 Aside from helping with the actual transformation, I also have designed beginner level patterns, The Sacred Sewing Series, to be used in the sewing rooms. So far we have created a Zipper Pouch, Pocket Pillow and Recycled Denim Lunchbag patterns, but will be adding more. These patterns are also available in the Free Content section on my site. I hope you will use and enjoy them, but also take a look into the wonderful Enchanted Makeovers program and consider donating.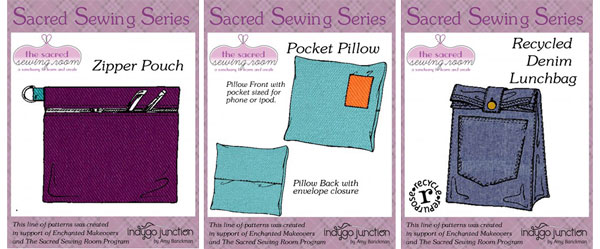 Thanks to Terry and Enchanted Makeovers for including me in this wonderful program. See more shots of the Sacred Sewing Room below.