Last week I shared with you my adventure fabric shopping for The Magic Pattern Book samples. Well, after the fabric was chosen and the samples were made, I got to hop on a plane to New York to help with the photo shoot!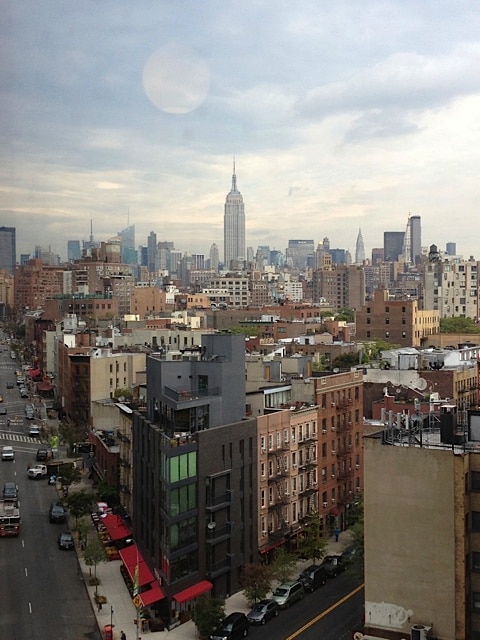 The first stop on this adventure was to Workman Publishing (check out the view!). Here I am with Megan my wonderful editor – collaborating with her has been a joy. Not only is she an editor, but she is also an author! Here we are posing with her two books, Generation T and Generation T beyond fashion. Her knowledge of the business being both an editor and author was invaluable to me.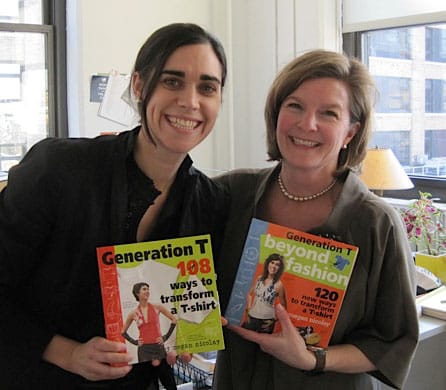 We began the shoot on location at nearby bakery called Sweet Revenge. The location was beautiful although it was hard to concentrate with all those goodies tempting us! I love the Cecilia dress on the model, doesn't she look fantastic?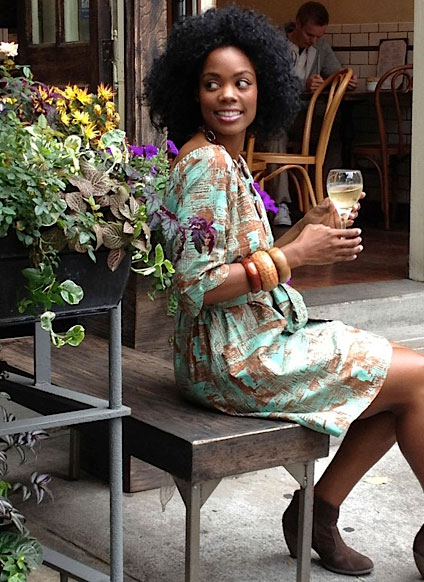 After the bakery we moved to a different neighborhood to shoot next to an food truck, Sweetery NYC – yep, more desserts! Everytime we moved locations, the makeup artist, stylist, models and assistants all had to pack up and go – there was a lot of logistical planning involved. Below, you can see Anne, who oversaw the shoot, as she prepares the model.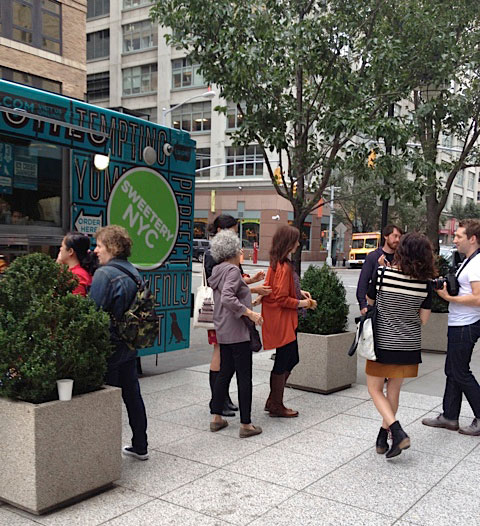 We also shot in a more residential neighborhood in New York, and this time we got to bring a baby. This is Niko, Megan, my editor's, baby. Isn't he a doll? He was a great model!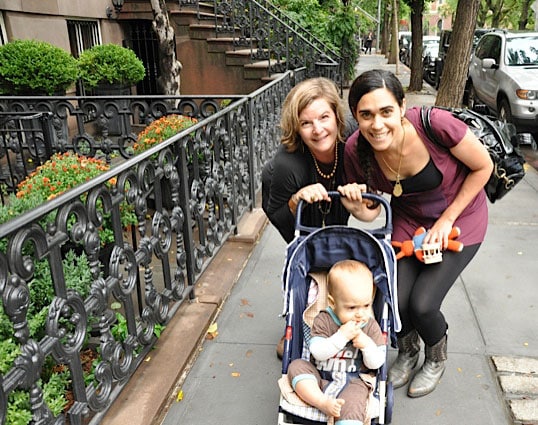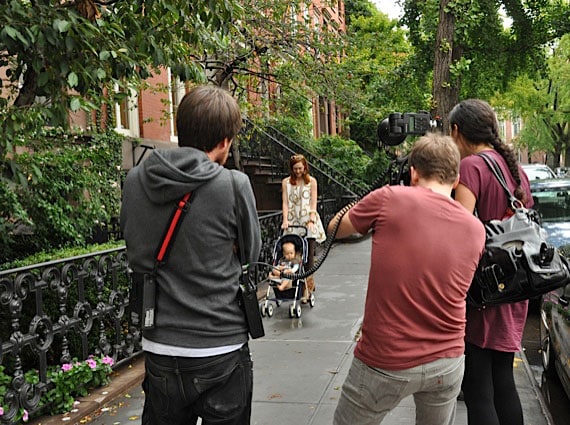 After the location shots were finished, it was back to Workman for studio shots. It was so exciting to see the racks of clothing and tables filled with accessories. Ellen, our stylist, had so many options – hundreds of pairs of earrings, bracelets and necklaces to choose from.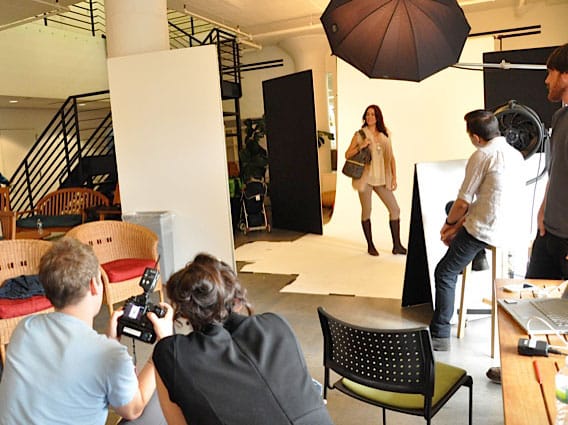 I had such a good time working with Megan, Anne, Andrew McLeod the photographer and Ellen Silverstein our amazing stylist (she is pictured with me below) and the rest of the Workman team. I'm so grateful for all of their hard work in making The Magic Pattern Book so beautiful! I'm ready for another fun photo shoot – when can I go back??