Did you know that this is the 100th anniversary of Mother's Day? I recently read a great article detailing how Anna Jarvis made it her life's mission to make it a national holiday, and how she then spent the rest of her life fighting against the commercialization of the holiday. It's a very interesting read that you can see here.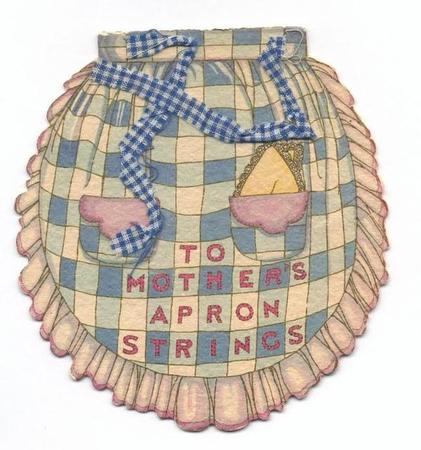 Hallmark is headquartered in my hometown of Kansas City and they currently have a small exhibit of Mother's Day cards and paraphernalia on display at their visitor's center. I hope to go down and see it soon, and take my mom with me. I love this card with the apron, the apron strings are actual fabric! Aprons are one of my favorite vintage finds. My collection is my source for designing our line of Indygo Junction's apron patterns. Below you can see a video of some of our vintage inspired apron patterns.
If you love vintage inspired patterns, be sure to check out my Vintage Notions book which has a number of apron patterns included, see some examples below. Pick a favorite and sew it up!!!