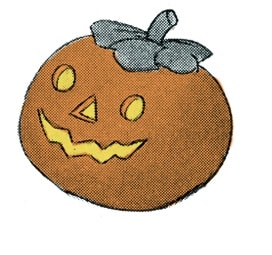 For most people the end of October is all about one thing, Halloween. I love Halloween myself and think it is a great venue for creativity and joy. The fun of deciding and making a costume, decorating the home and, of course, coming up with exciting treats is a great family activity. However, for me (and the others in my industry) October means one thing…Fall Quilt Market in Houston! While Spring Market travels around, Fall is always in Houston. It is as constant in my life as birthdays and holidays…however, it takes a lot more work to prepare for. Here are some pictures of the booth and Indygo Junction team at Spring Market in Portland.
For those who don't know, market is where all the fabric, pattern, book and other vendors set up so store owners can come purchase for their store. There are thousands of vendors and even more store owners! We all mingle and chat, show our new wares and gather inspiration from each other. Â This month has been an intense one as we finish projects, make samples, work on materials and get it shipped to Houston. It is fun, but a lot of work.
IÂ noticed a quote in the October chapter of Vintage Notions which really articulates how I feel about the work I do..
"We can find joy in carrying every burden, if, while we bear it, we think not of the load, but of the happiness that awaits us at the end when we lay it down with the satisfaction of work well done." Â This quote came from the article Carrying Your Problems Cheerfully.
Once again I am amazed that an article written in 1924 has such pertinence for me today.

While I haven't gotten very far (or, to be honest, started) my Halloween planning, my friend has. She Boo'ed us last week! Have you been Boo'ed? It is similar to the May Day basket idea, but with a delicious Halloween treat. I love this idea! It was such a delightful surprise to answer the door and find this gift waiting for us. The Boo is a chocolate covered graham cracker on the bottom, a pile of white chocolate covered pretzels stacked to look like bones and is topped with a marshmallow head. I had to hide it from my son, so he wouldn't eat the whole thing immediately!
I'm so inspired to do something like this for my friends when I return from Houston. We have some great vintage images I can put to use as a card, in fact I would like to give a few of these to you today, so you can use them as well! To download this free image, Be sure to click on the image first to see the full size image. Then right click (Mac: control+click) and "save to" your computer desktop or a folder of your choice. This process will ensure you get the best quality of the image. Enjoy!