So often I use this blog to pay tribute to Mary Brooks Picken, an entrepreneur and one of America's premier authorities on sewing and fashion in the 20th century. Today, I honor another fashion pioneer, one whom Mary herself deemed an "amazing woman, full of ideas, of energy, of genius." She is the inventor of the little black dress, the fabulous French designer who revolutionized the fashion world. She is Coco Chanel.
A couple years ago in New York, I had the opportunity to see a movie premiere for "Coco Avant Chanel" (Coco Before Chanel
), starring Audrey Tautou. I was inspired by the many style statements Coco Chanel originated that remain fashionable today. Menswear-inspired fashions, costume jewelry, simple suits paired with fab accessories, to name a few.
At the time, I learned, many of Coco's ideas were ahead of the curve. Gabrielle Chanel (her birth name) had a
boyish, slender frame that did not fit with the corsetted styles of the day. So, she created designs that were free of corsets and constraints, but rather comfortable and practical. Once, on a cold day, she borrowed her boyfriend's polo sweater and refashioned it into a feminine cardigan jacket.
Her contributions to fashion were highlighted in a 1956 book Mary wrote called "Dressmakers of France."
"She is always dressed exceedingly simply, in suits of navy blue jersey with white blouses. But these little tailored suits are always sparkling with jewelry," Mary wrote.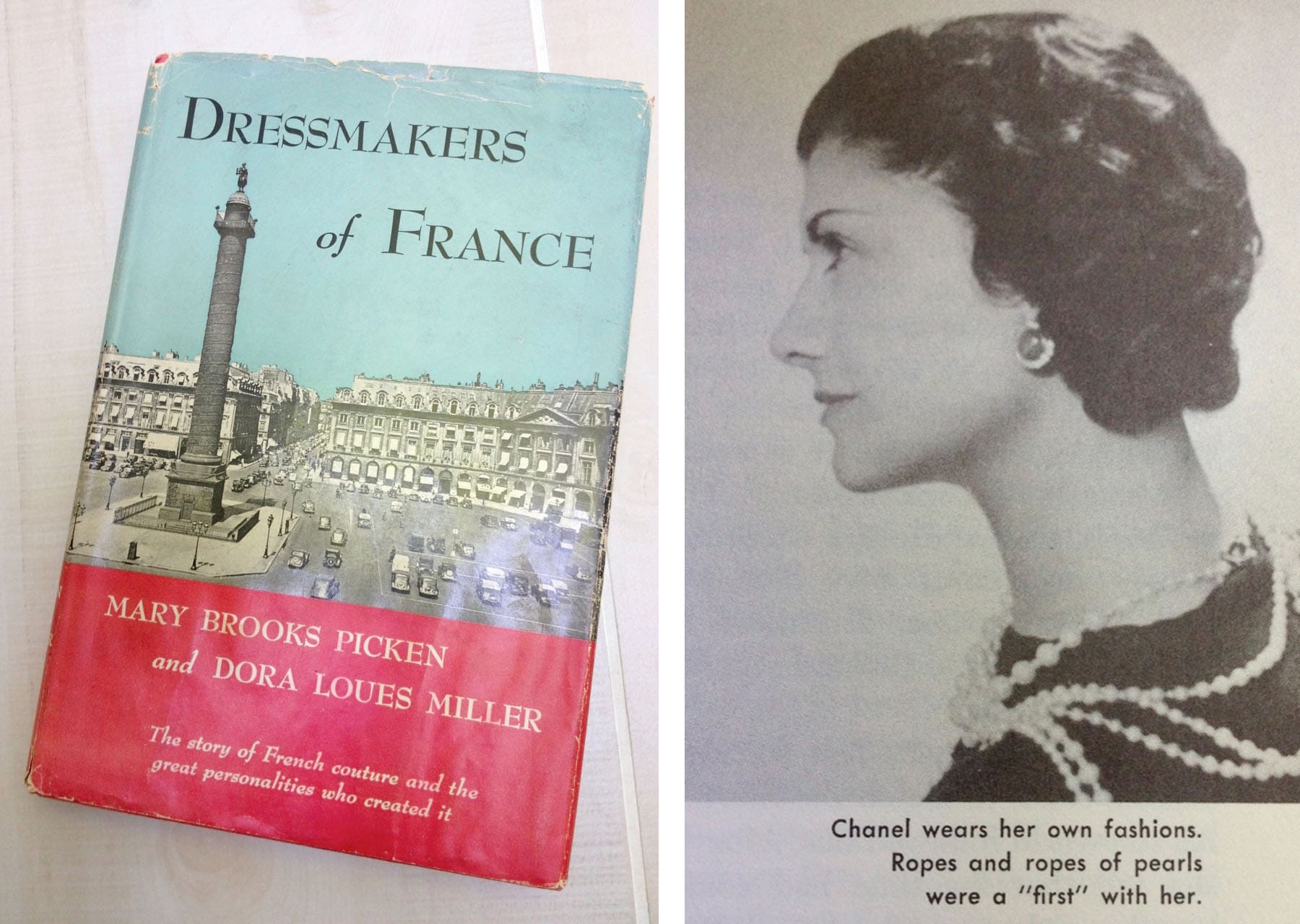 According to the book, Coco prided herself on wearing fake jewelry — and lots of it. "She always loved jewelry and has a magnificent collection — in fact her pearl necklaces are famous — but in launching imitation jewelry, which she herself also wore, she taught women to dare to wear false jewelry and so started another fashion which probably will continue forever." How telling!In 1922, Coco launched her still-famous Chanel No. 5, said to contain more than 80 ingredients. She has been credited as saying that perfume is "the unseen, unforgettable, ultimate accessory of fashion. . . . that heralds your arrival and prolongs your departure."
I recently discovered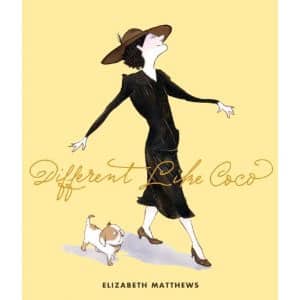 a wonderful children's book called Different Like Coco
by Emily Matthews. This charming picture book tells the story of the extraordinary woman, who learned to sew in an orphanage and embraced her skinny silhouette in an industry that catered to curviness and corsets. I admire her bravery and boldness. The book celebrates her dare-to-be-different attitude and an unshakeable self-confidence that guided her to turn fashion on its head. Instead of going with the grain, as so many of us are apt to do, Coco created for herself… and the rest of the world followed.
Mary sums it up well in her book with this charming little anecdote about Coco:


"The Duke of Westminster wanted to marry her but her refusal is supposed to have been:'there are many duchesses in England, but in all the world there is only one Coco Chanel.'"
So true. Here's to a courageous spirit, gutsy trailblazer, and intuitive fashionista!