Happy Friday! Let's share another laugh and a look back at one of my favorite findings from my vast library of vintage resources.
Through my research on Mary Brooks Picken, I discovered that she was instrumental in developing the
"Du Barry Success Course": a collection of printed booklets designed to help women improve themselves in a variety of areas. One booklet focuses on the working woman, and aims to,
"change a TIRED WOMAN INTO A BEAUTY AT HER WORK!"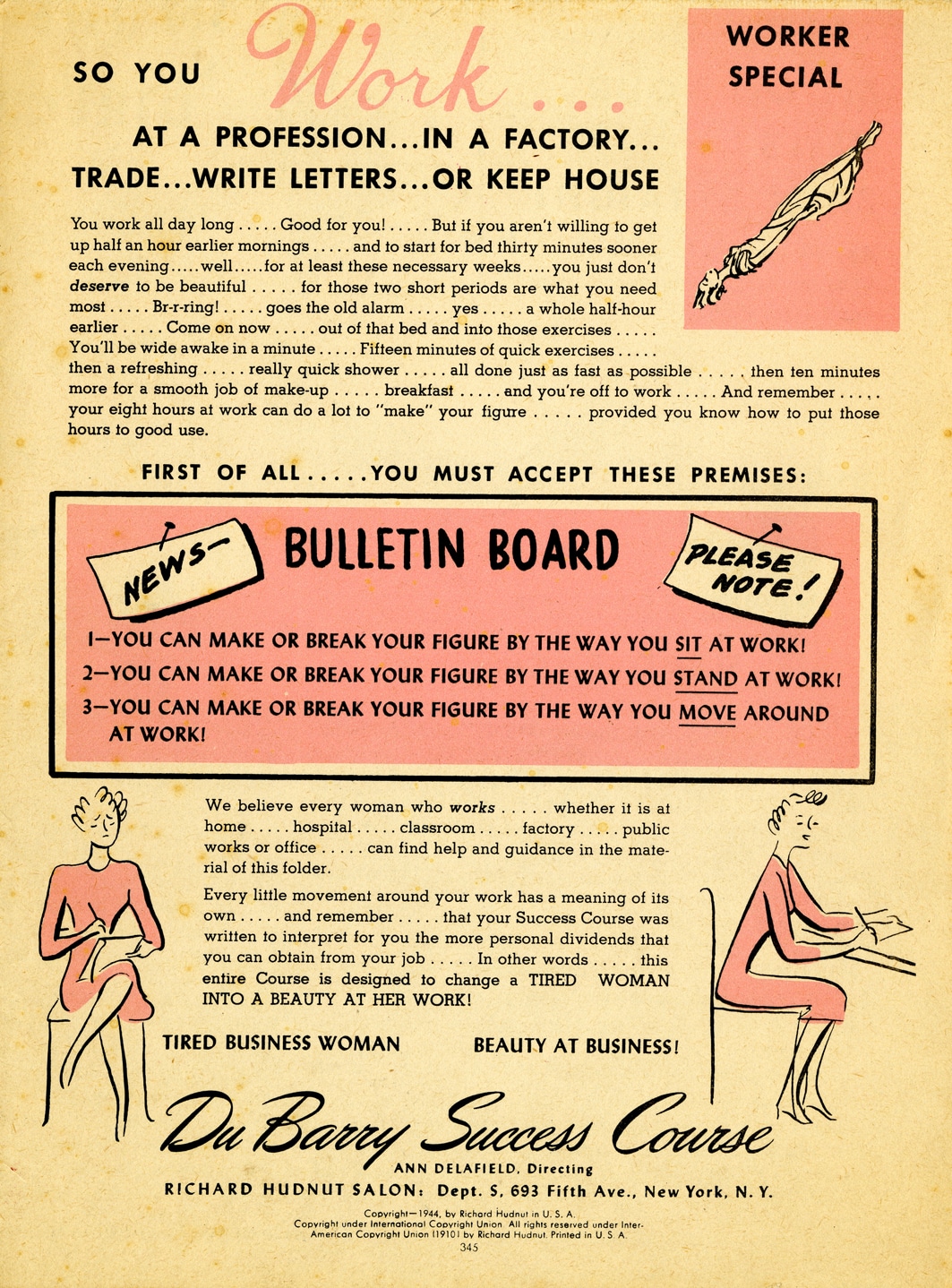 Here's a page of helpful tips for exercises and stretches that a lady can do at her workplace.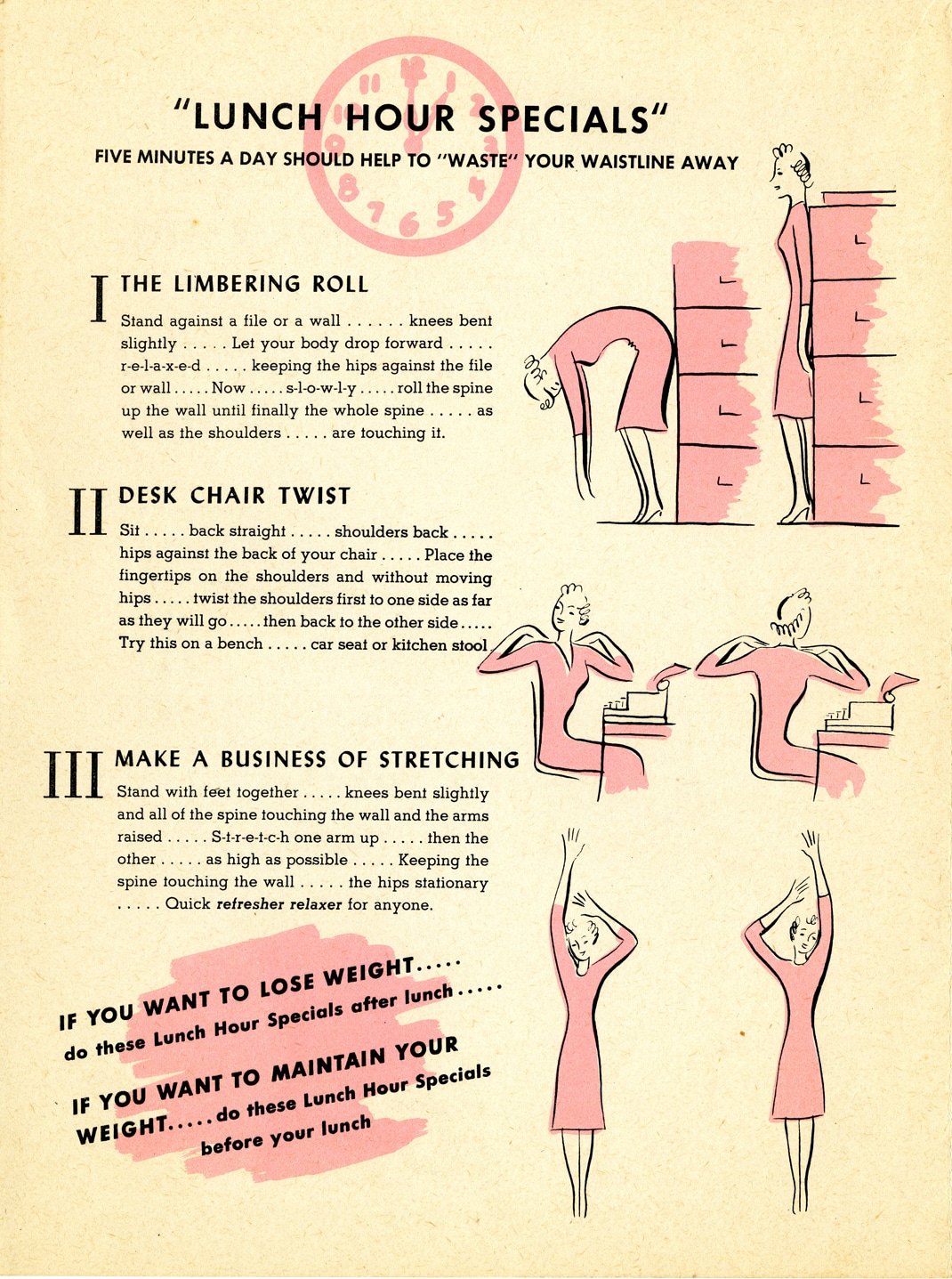 Maybe I should institute group stretching at lunchtime around here! Better get some more filing cabinets for the limbering roll…
Check back for more quirky quotes and images each week (and find more of these timeworn tips in my book Vintage Notions)!