Happy Friday! Let's share another laugh and a look back at one of my favorite findings from my vast library of vintage resources. Each week, I'll post amusing advertisements, articles or advice, spanning the topics of domestic arts, fashion, beauty and more. If it's weird, witty or wacky, you'll see it here.
Here's the cover of a book called QUICK DINNERS for the Woman in a Hurry Cook Book
, published in 1942.
My first thought was, swap the typewriter for a laptop and that's me!
My second thought was how much food photography has improved since 1942…I'm not so sure meat with grapes and carrot sticks would be very well received in my house.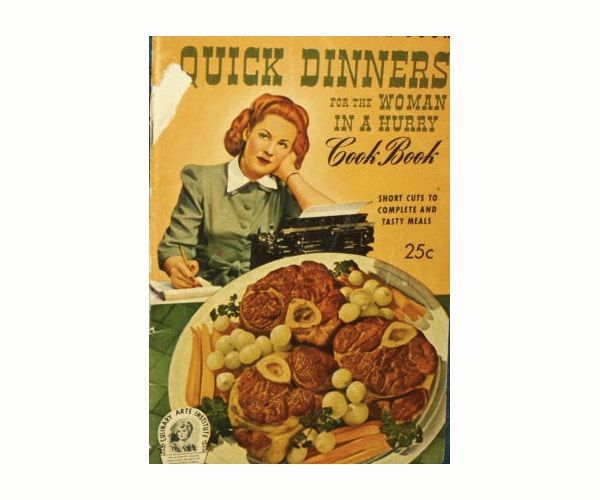 Here are some more fun, "Kitschy Kitchen" images from The Vintage Workshop: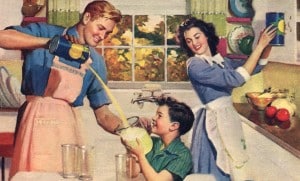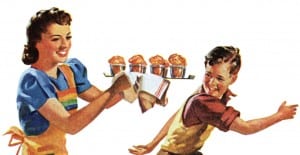 Check back for more quirky quotes and images each week. You can also find vintage recipes and cooking tips in my book Vintage Notions!