With Mercedes-Benz Fashion Week in New York a few weeks behind us, and the end of the Vintage-Inspired Modern Style Design Challenge only a few weeks in front of us, I thought I'd take the chance to share some fun fashion inspiration!
While it's reported that the dominant hues were darker for winter, springtime is just around the corner, and that means color! This combination by Diane von Furstenberg is pretty eye-popping in itself, but I was also tickled to notice some similarities to the fashions of Mary Brooks Picken's day. Take a look: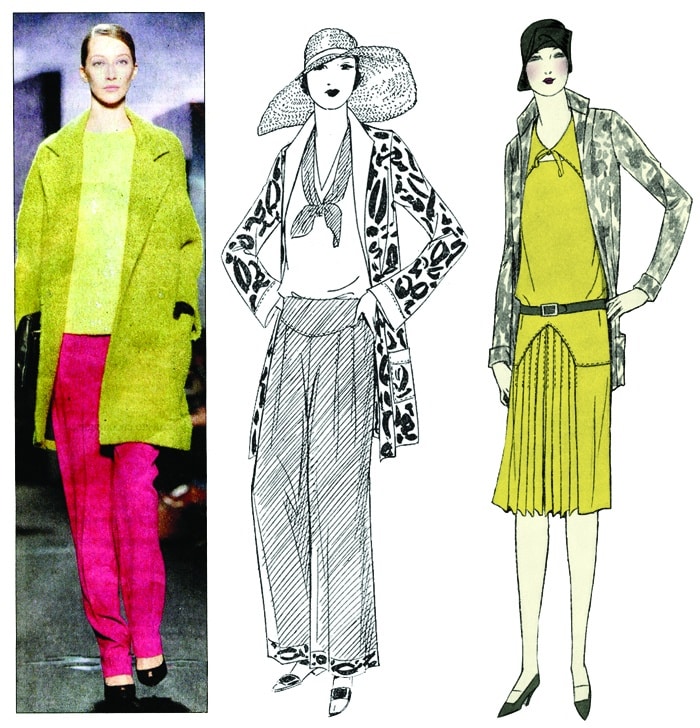 One of my favorite collections on the runway this year was from Carolina Herrera's fall 2012 preview. Using exaggerated bouffants, and striking silhouettes, Carolina's models embodied a sophisticated feminine strength. When I saw this style, I couldn't help but think of this vintage jacket pattern by Mary Brooks Picken, herself. This pattern is actually one of the 4 free ePatterns available on IndygoJunction.com, right now, to use for the Vintage Modern Design Challenge. Who knew it would be so easy to make your own Carolina Herrera?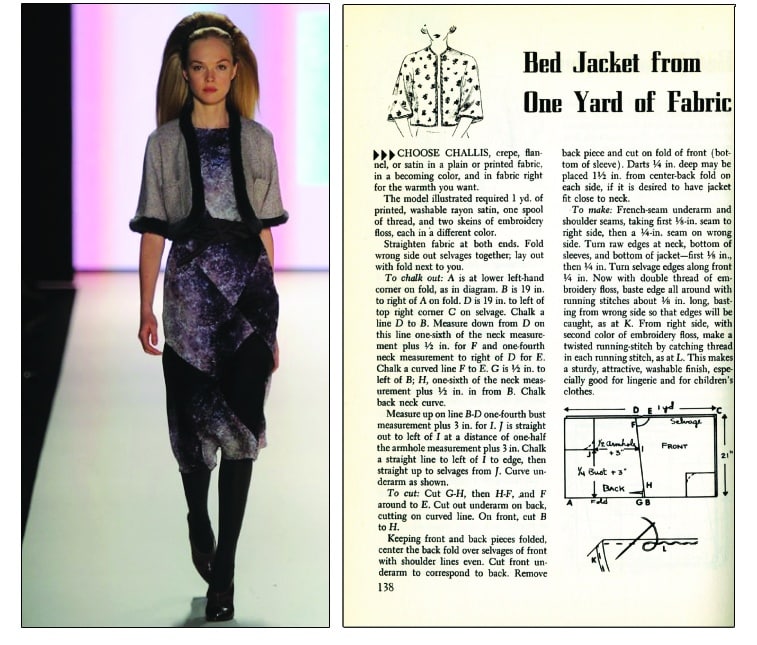 Beyond these fun photo comparisons, Mary Brooks Picken is linked to New York Fashion Week in a much more direct way. She was, in fact, part of the group of women who started the original Fashion Week in 1943. While Vogue editor Eleanor Lambert is credited with the creation of the event (originally called Press Week), Mary's expertise in fashion sewing and writing, as well as her deep involvement in New York's fashion and fashion writing scene, placed her in this circle of early American designers and fashionistas. She was also a founding member of the prestigious Fashion Group International. You can visit their website to see videos and coverage from Mercedes-Benz Fashion Week 2012.
To find out more about Mary's involvement in New York and the fashion world, check out my guest blog on BurdaStyle.